In the summer of 2003 I returned to Nebraska to check on the progress and do some clean up work.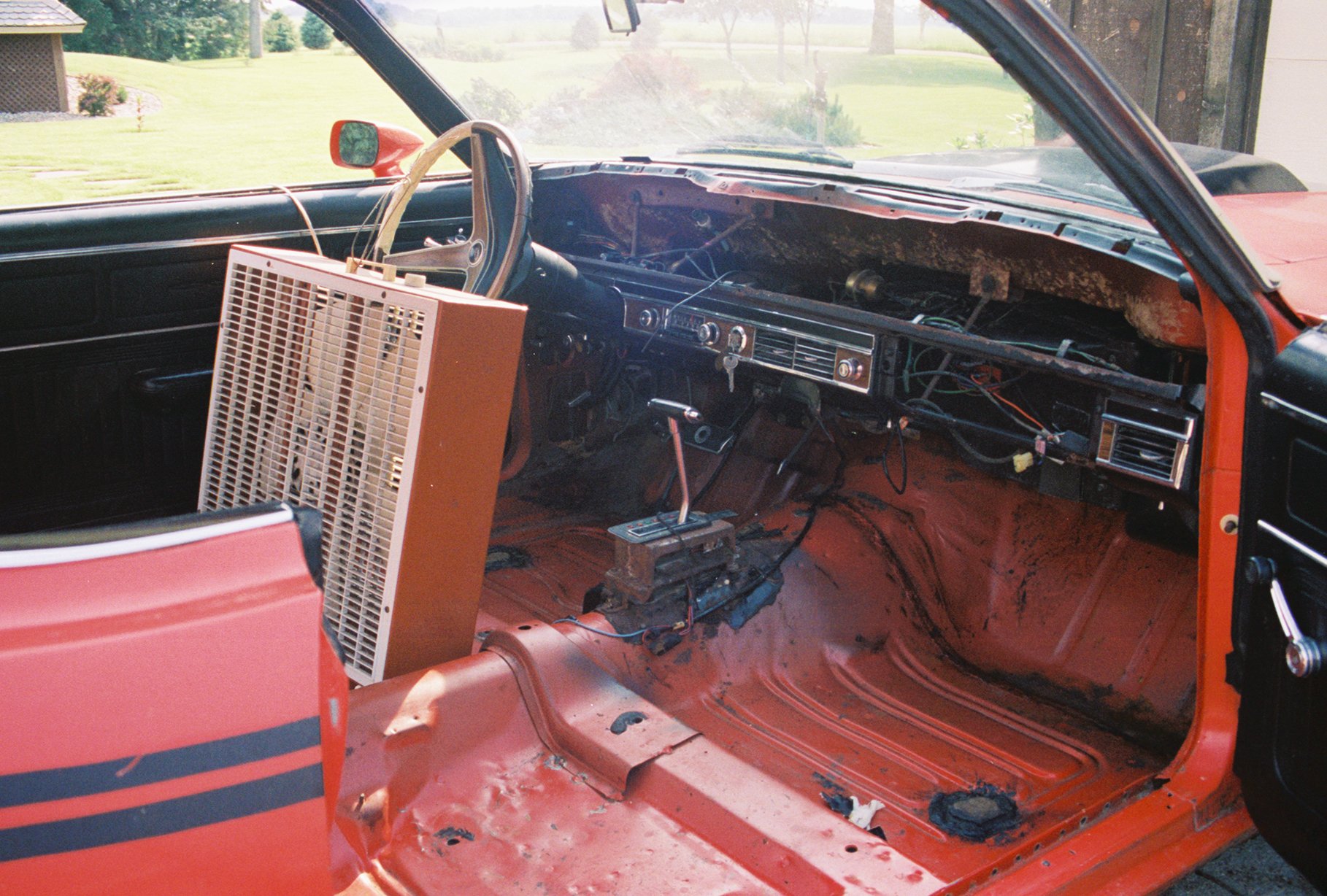 My cousin had removed the entire interior but the residual mouse smell still lingered. Clean up consisted of using deodorant sprays and some fans. Progress was slow as I recall.
I had brought with me a factory tachometer that I had acquired and added it to the empty gauge slot in the instrument panel.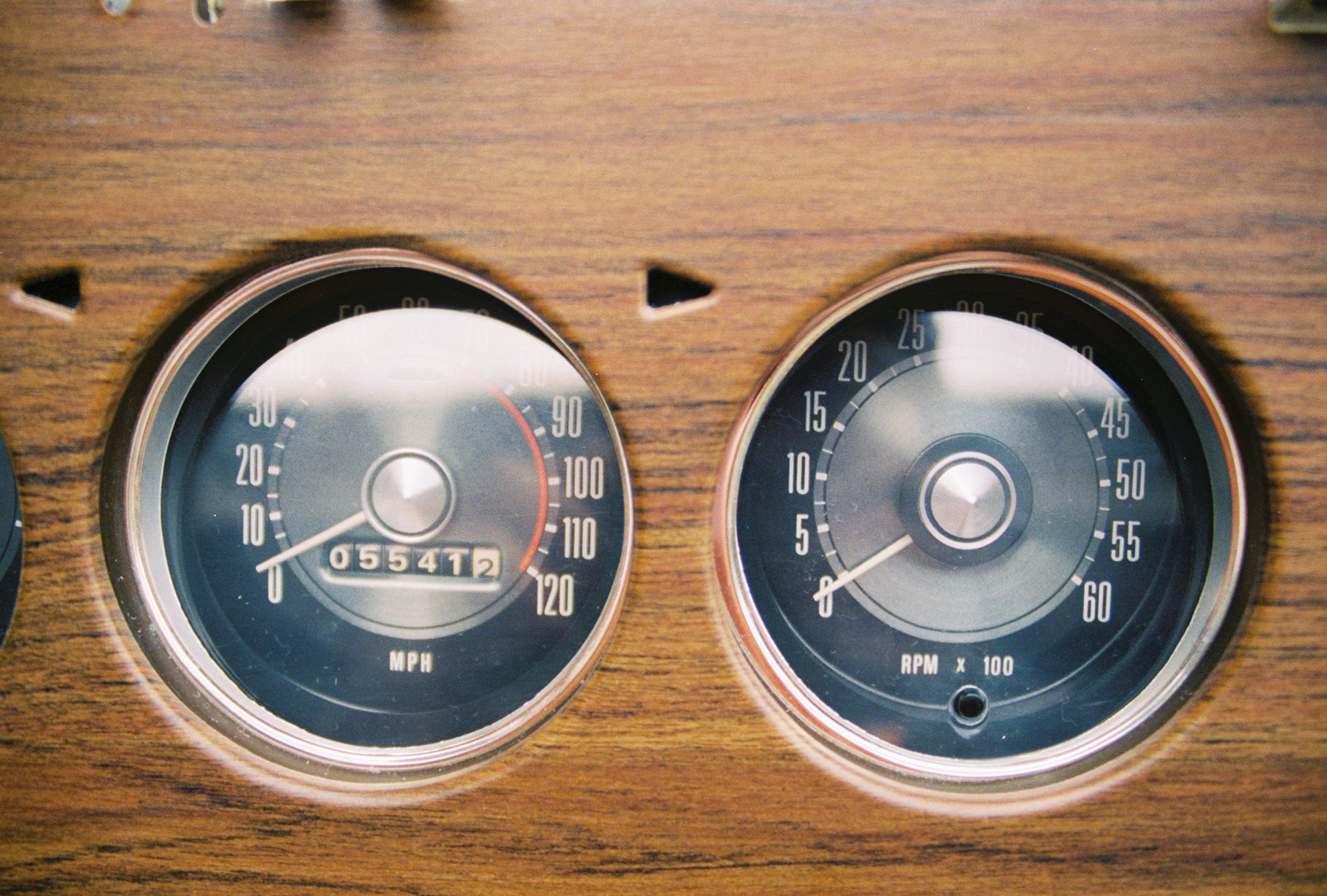 I was able to drive him around some probably using a milk crate for a seat but it was over too quickly and i had to return home.