My kids talked me into removing the camper shell. They had never seen the truck without it. So I went ahead and removed it and the carpet kit and the tailgate. But now the bed is all ugly from years of things going in and out so I decided to spruce it up a little bit.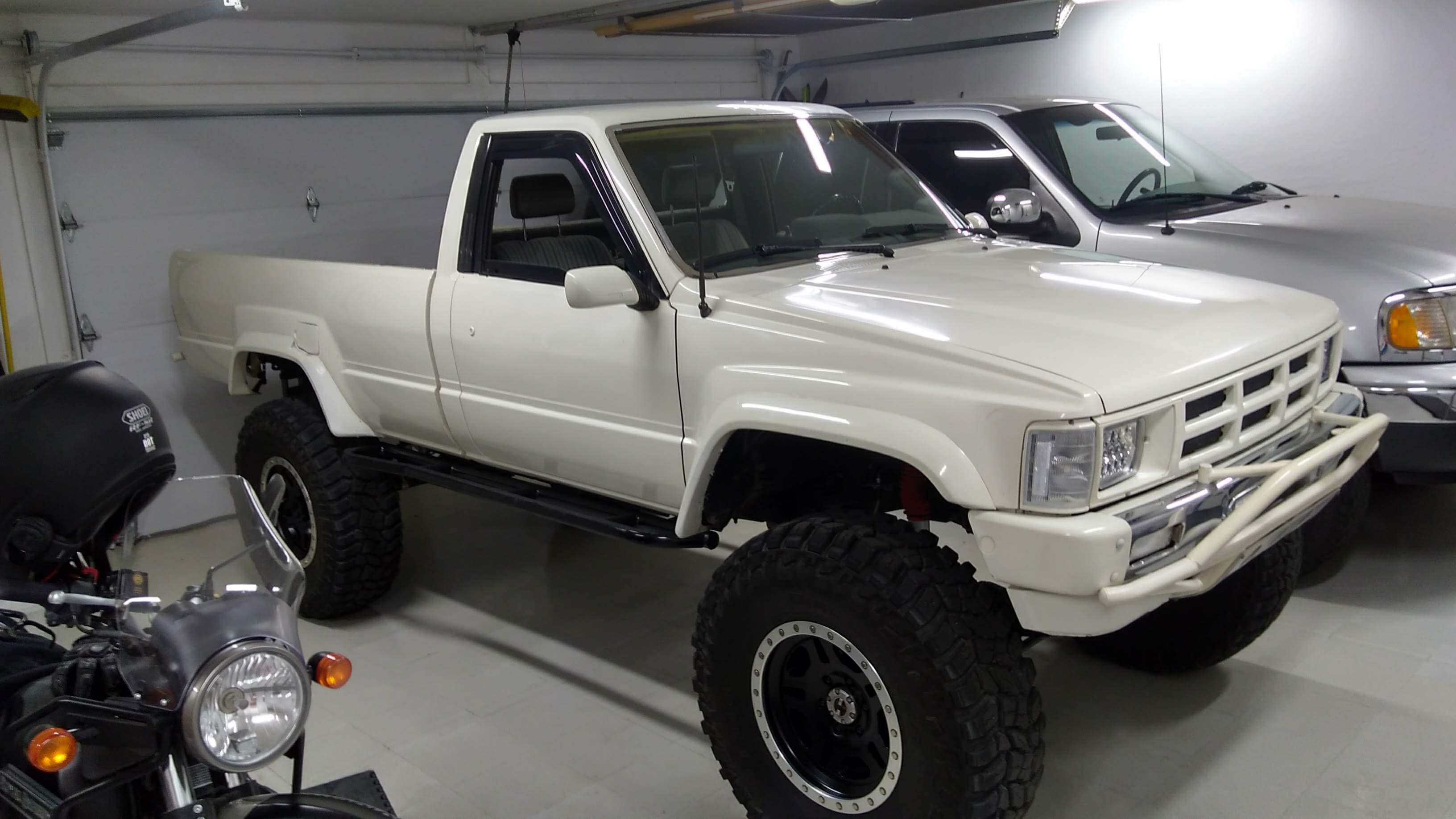 The back raised up almost an inch.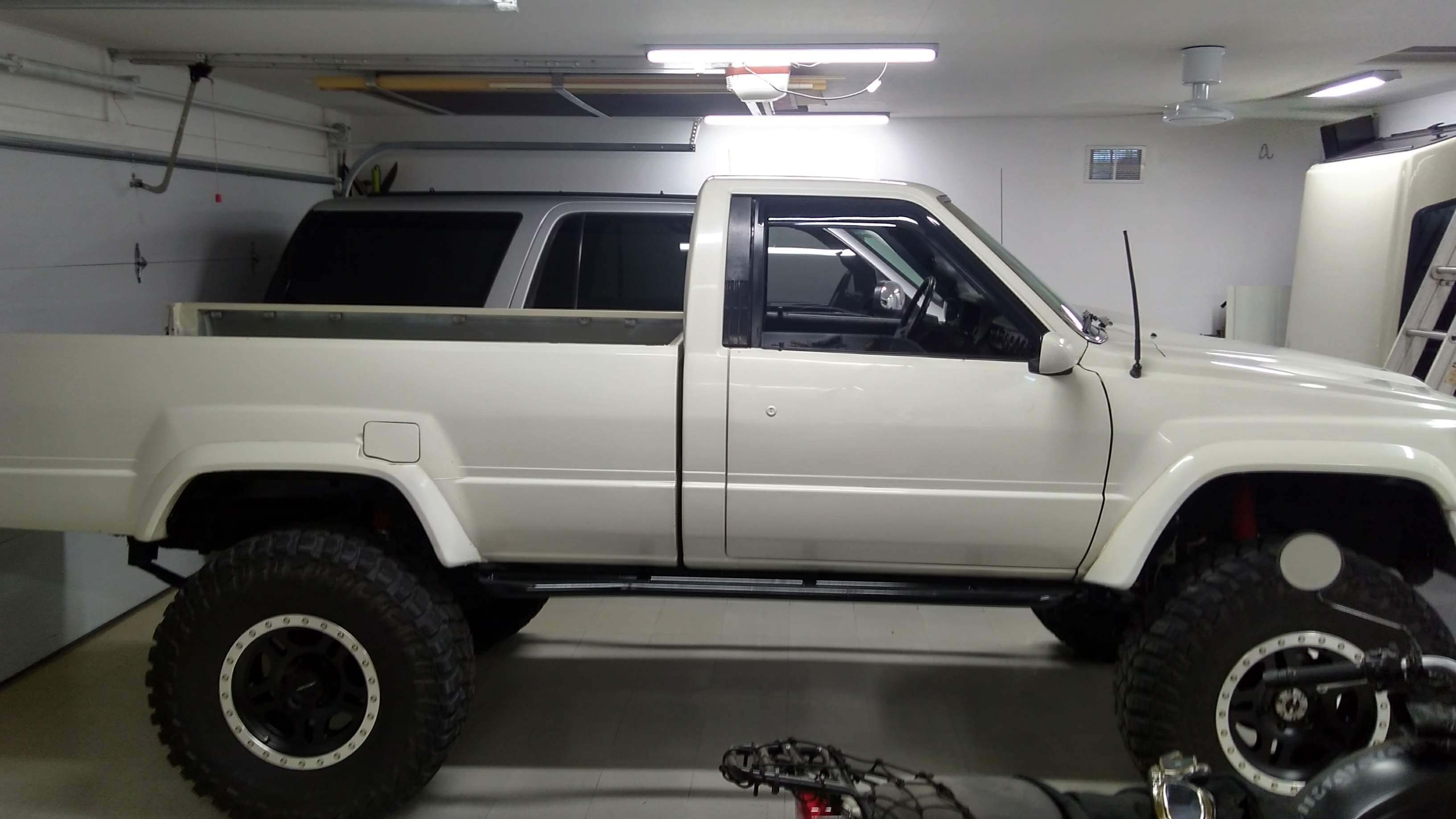 I removed the inner side panels to repair and paint the best I could, Also, I was able to do my first burnout for about 2ft LOL with everything off the back and the Charger :-) Maybe not too bad for Posi-traction and 37" tires with a 22R.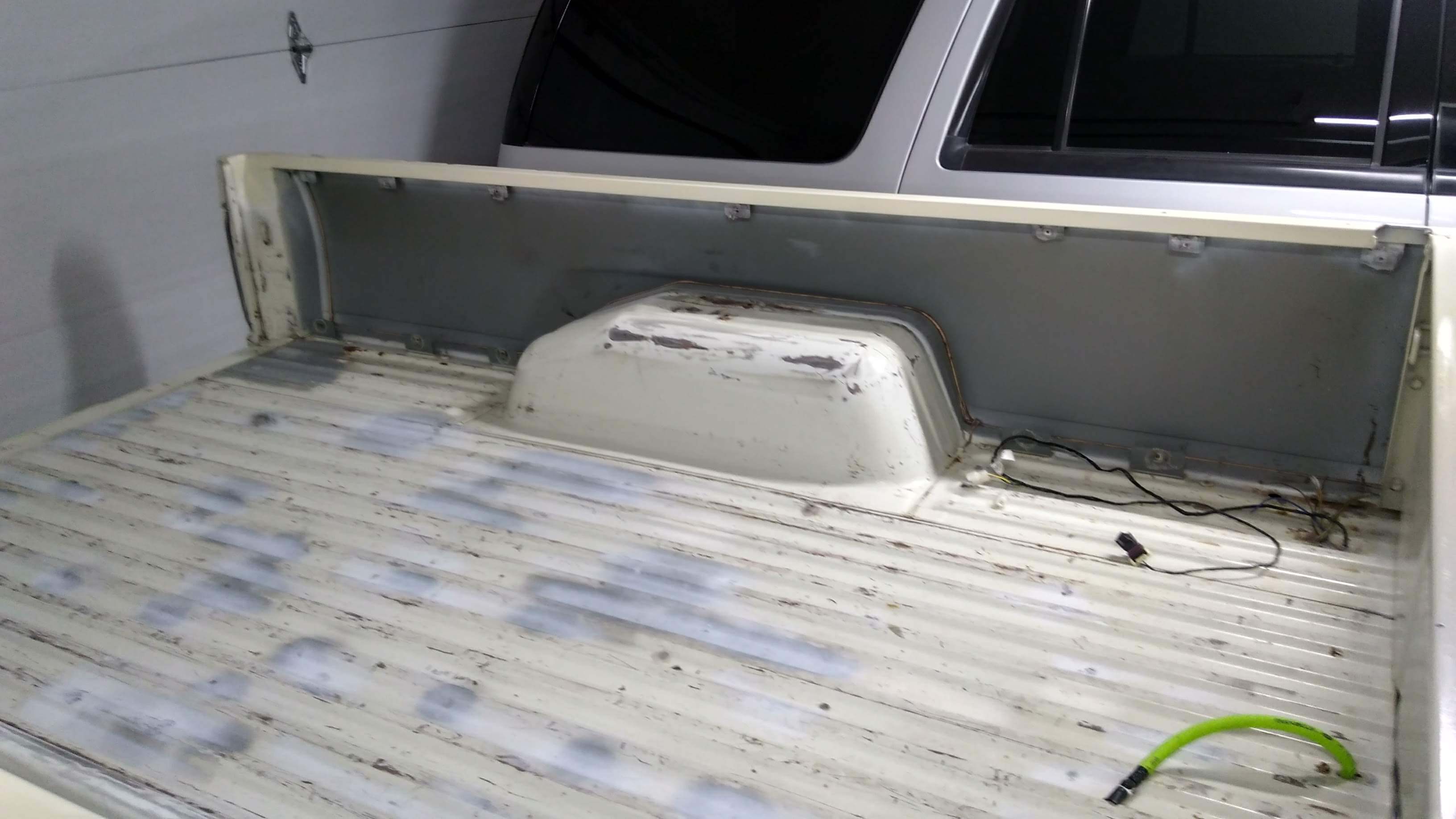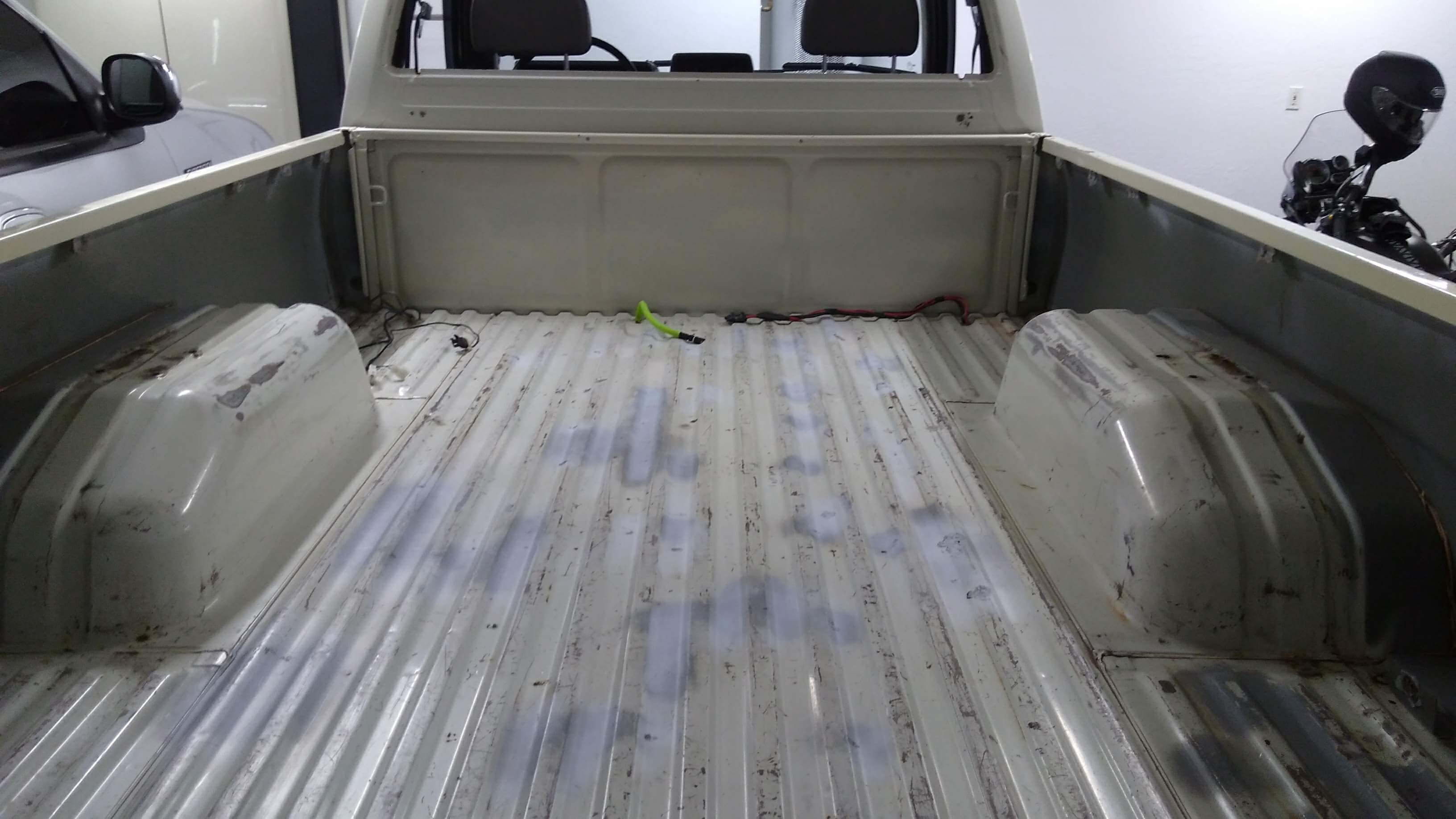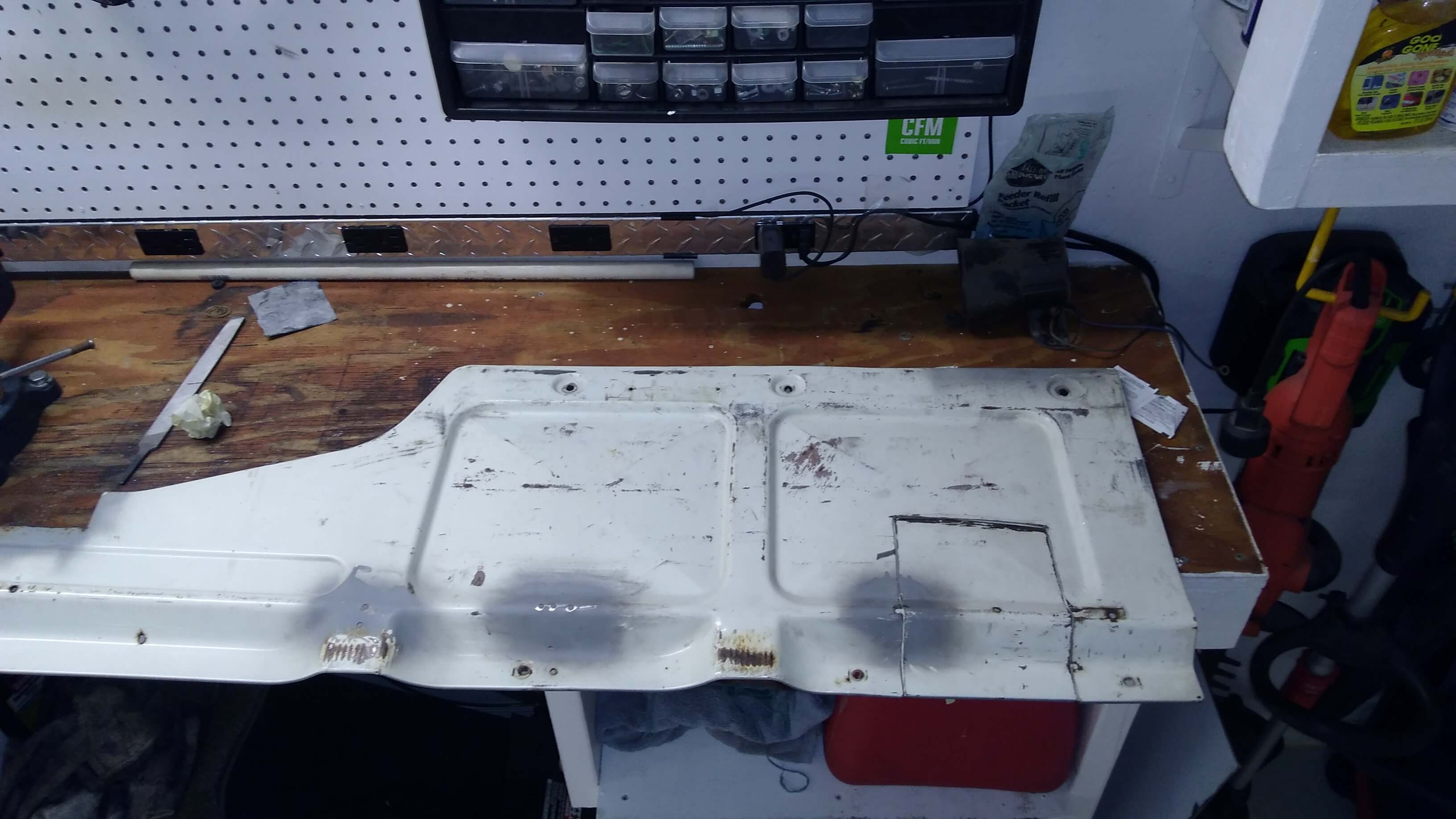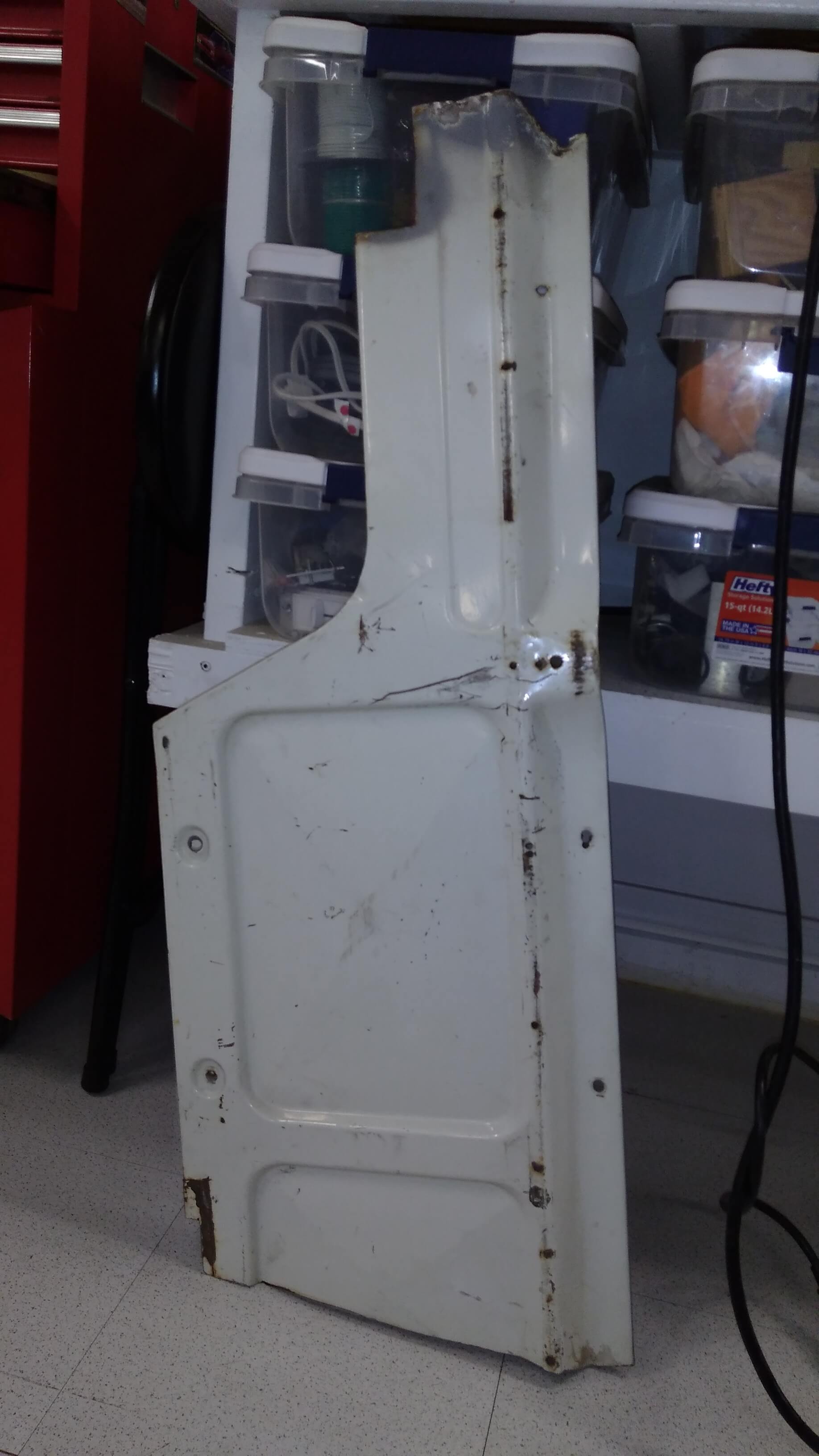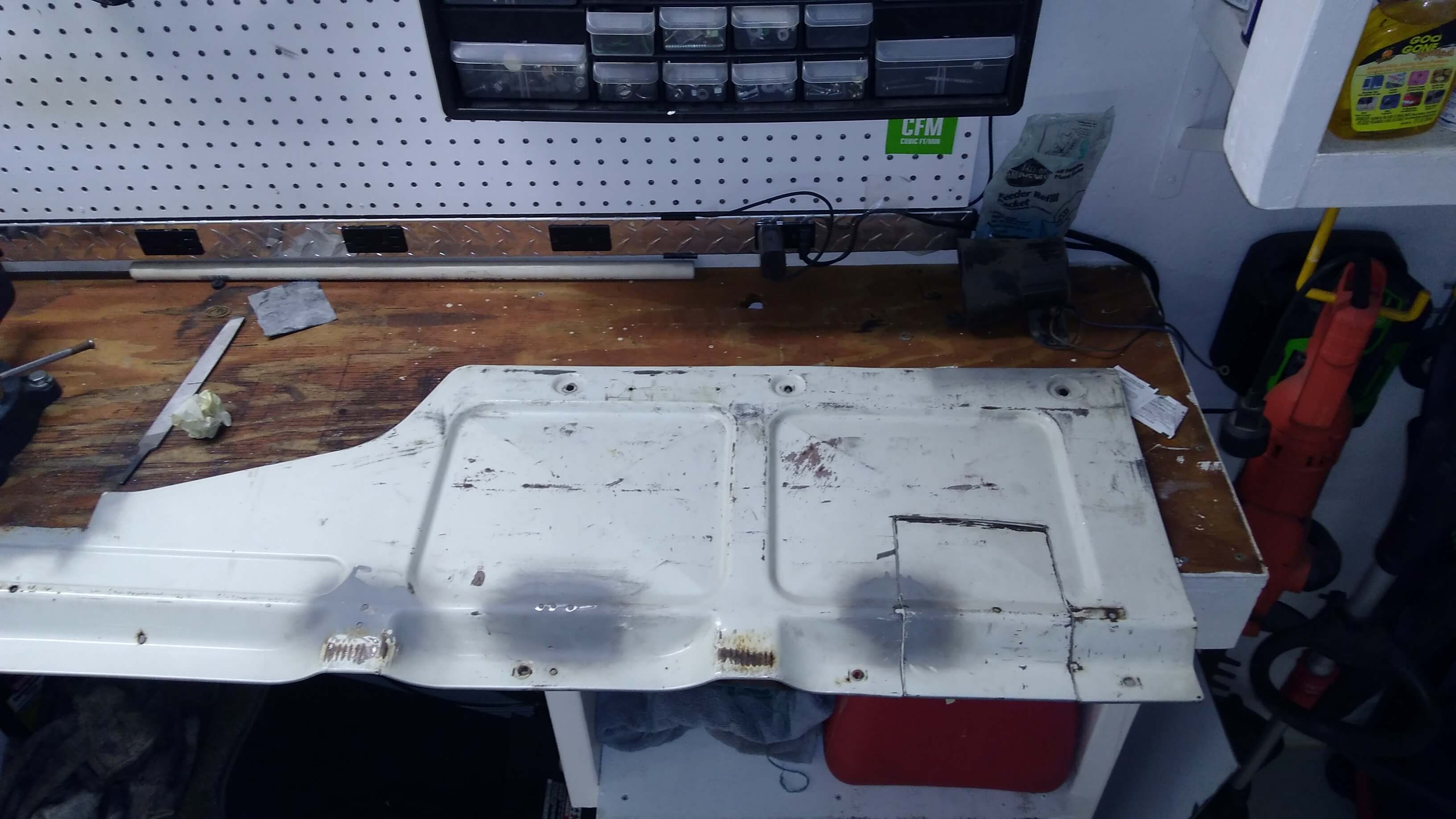 I trying to fill in all the holes and cuts with a JB weld type epoxy stuff.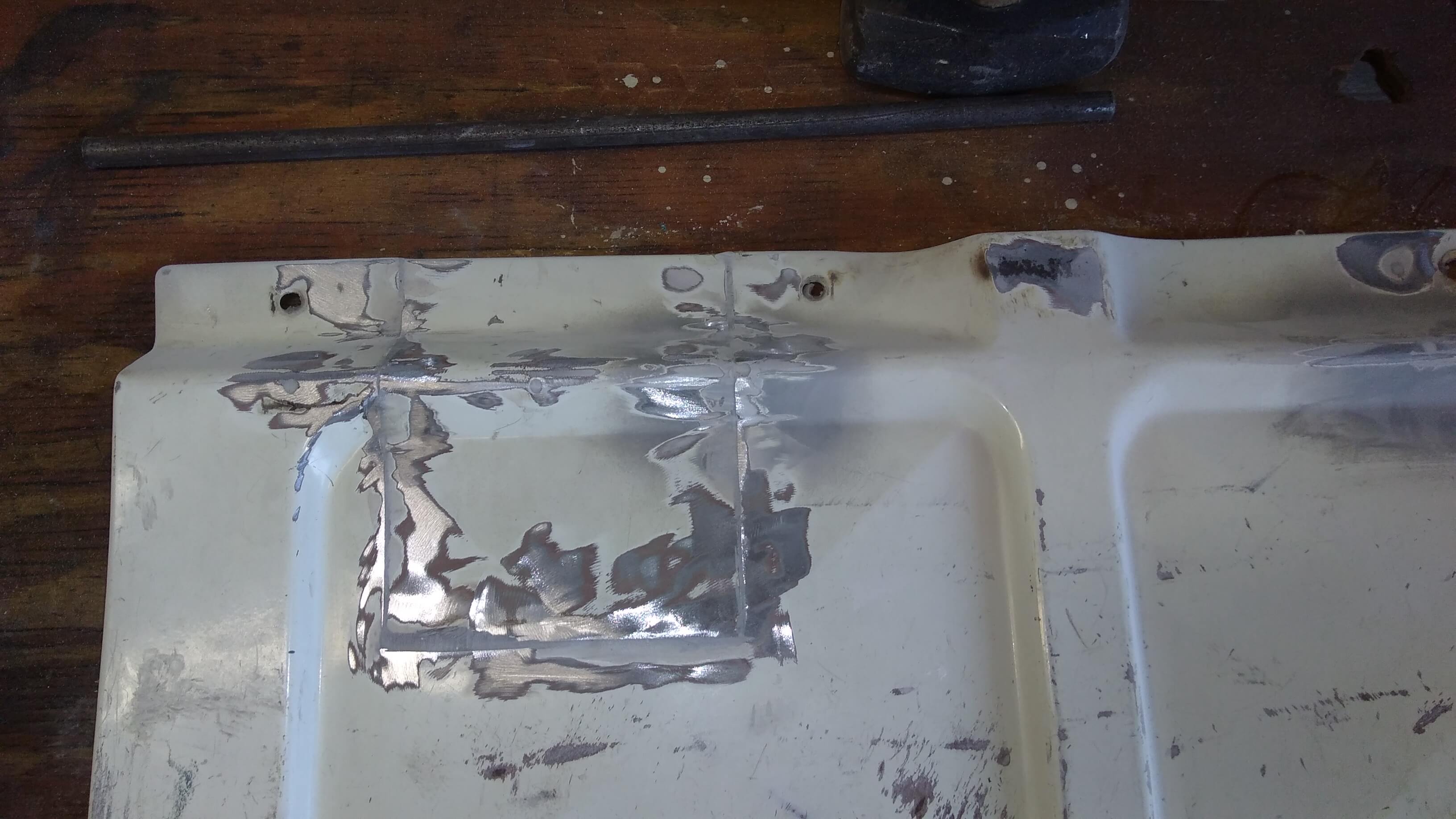 I also hunted down my old Roll Bar that was in my Father-in-Laws big garage and repainted it.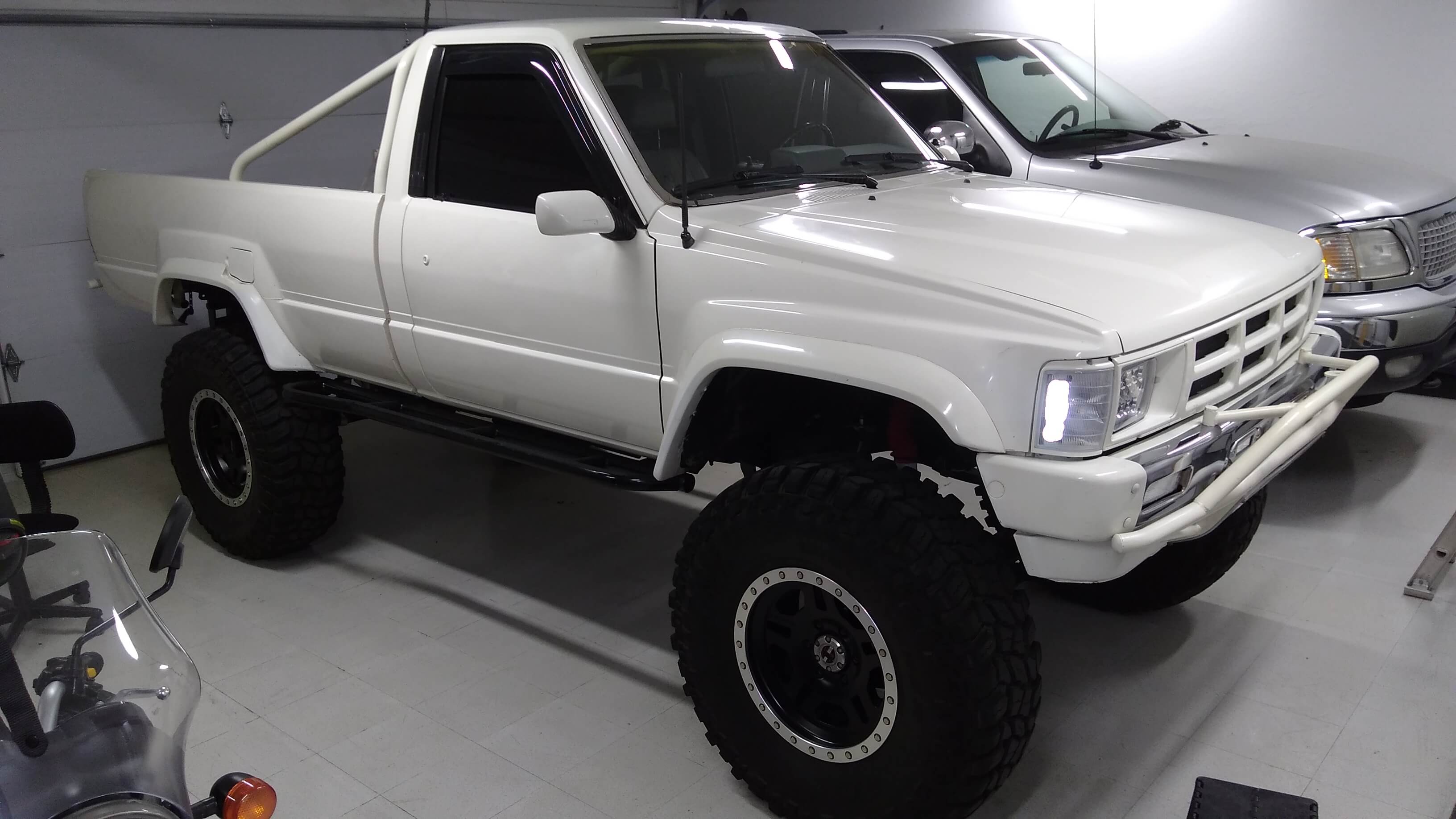 Had to get a rear window as well because I didn't have one with the shell on it.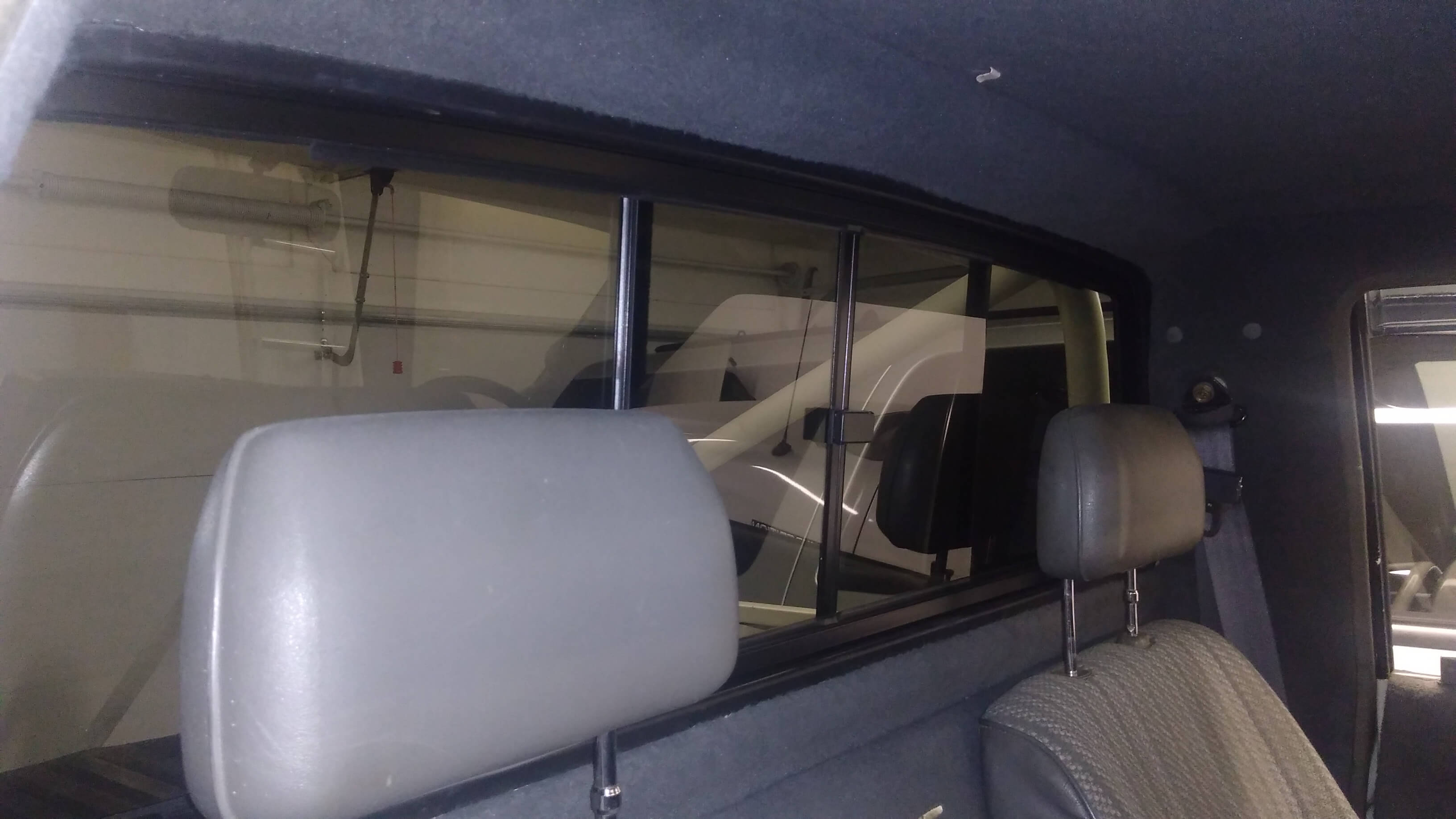 I ended up painting everything with AutomotiveTouchUp.com spray paint and clear coat. I added a Bed Mat and that is an Air Compressor that I had added a while ago for airing up the tires after off roading. I made a little cover for it until I can come up with something better.