Cold Air Intake attempt #2
I found an Air Plenum Hat for Holley Carbs with a 4" Inlet, so I thought I'd give the Cold Air Intake one more try.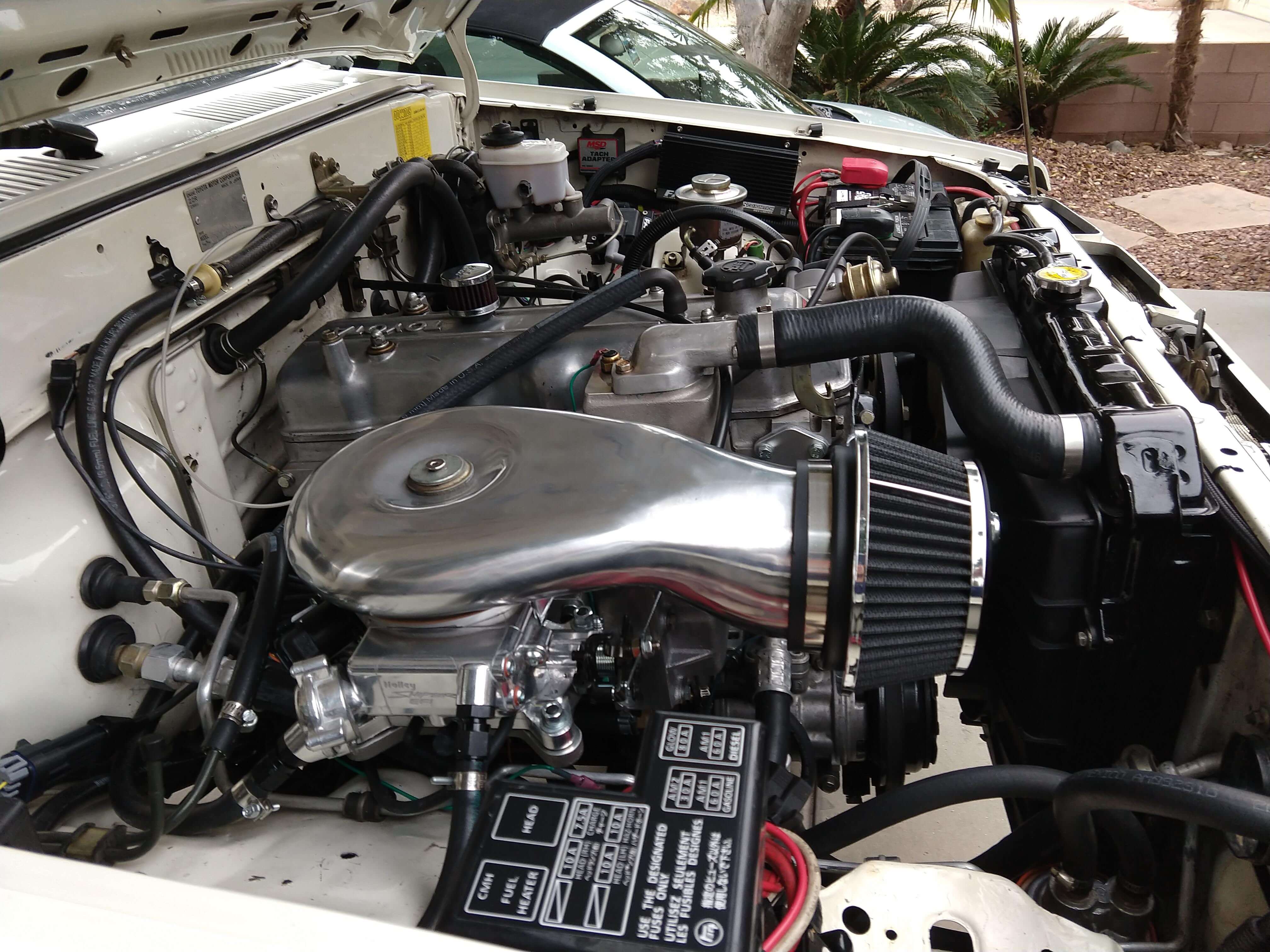 I had to squeeze in a 4-1/4" dia hole in the front panel which I was just barely able to do. I had to move the horn down and out of the way.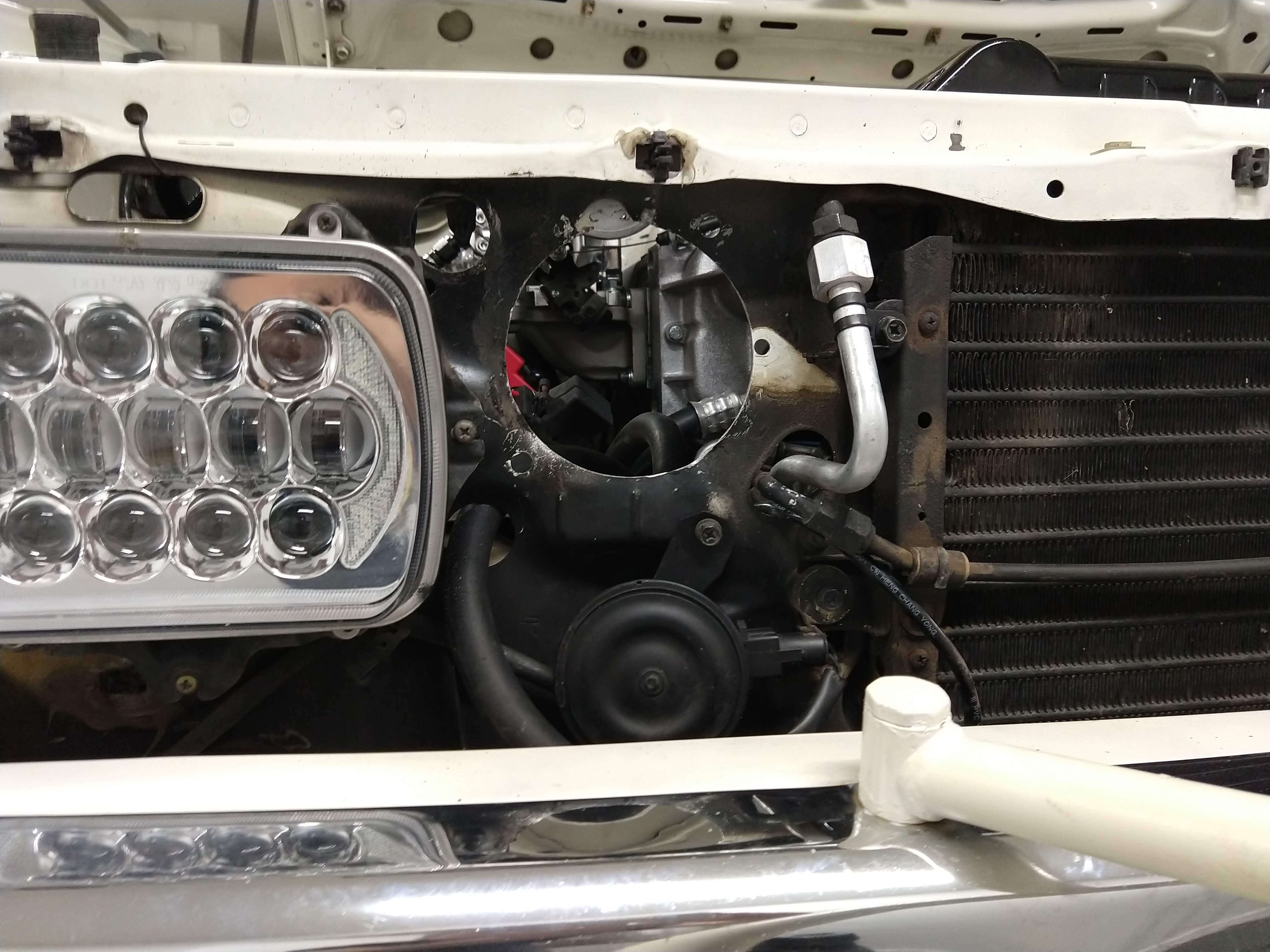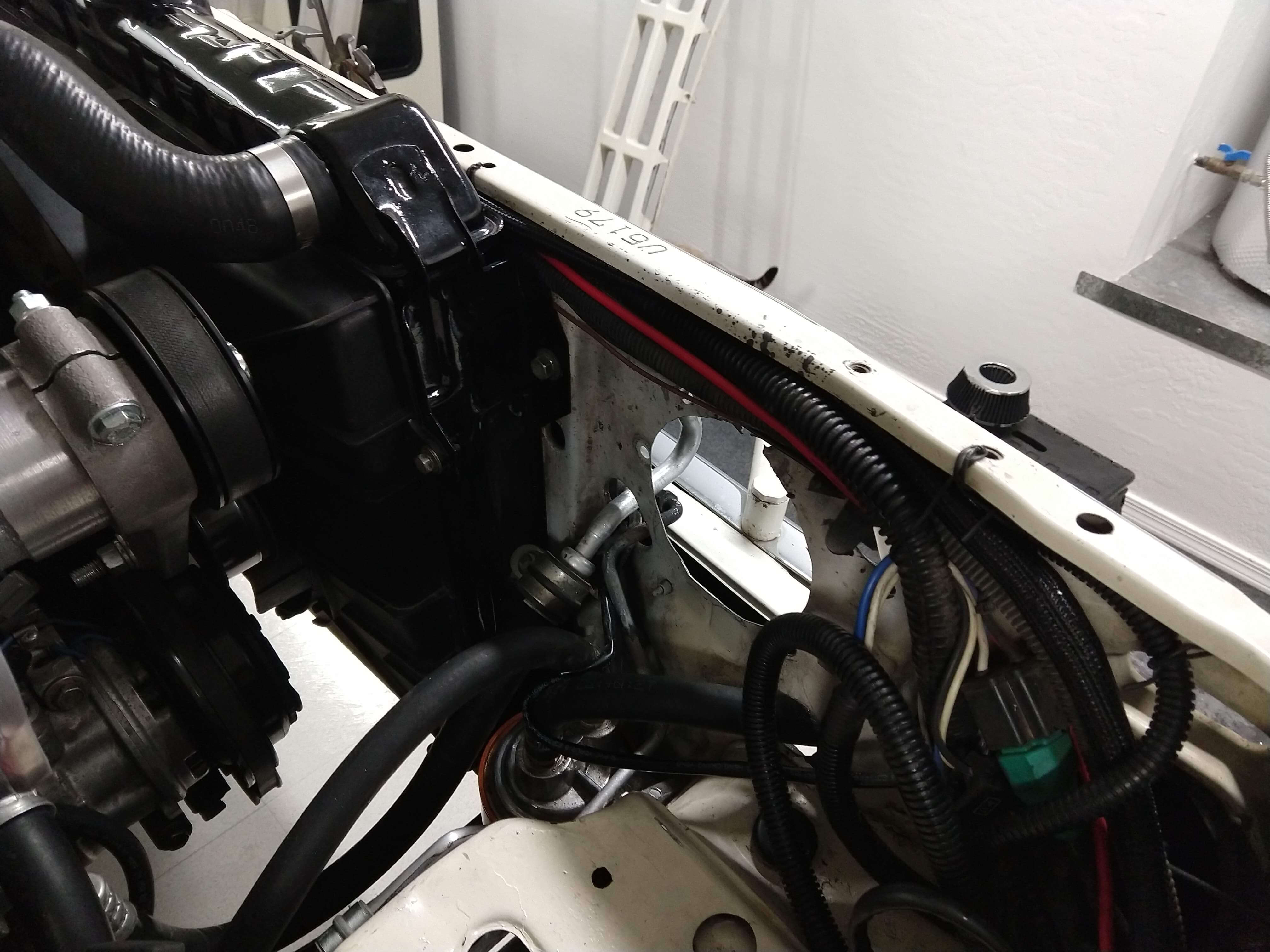 Next was getting the Air Filter to clear the Front Grill. I had to notch behind the grill a little bit and grind the Air Filter a bit. (I know, I'll have to grind any new air filters from here on out but they are cleanable and should last for awhile and was easy to take a grinder to it.) Also, this grill only has 9 clips holding it on and is quick and easy to take off.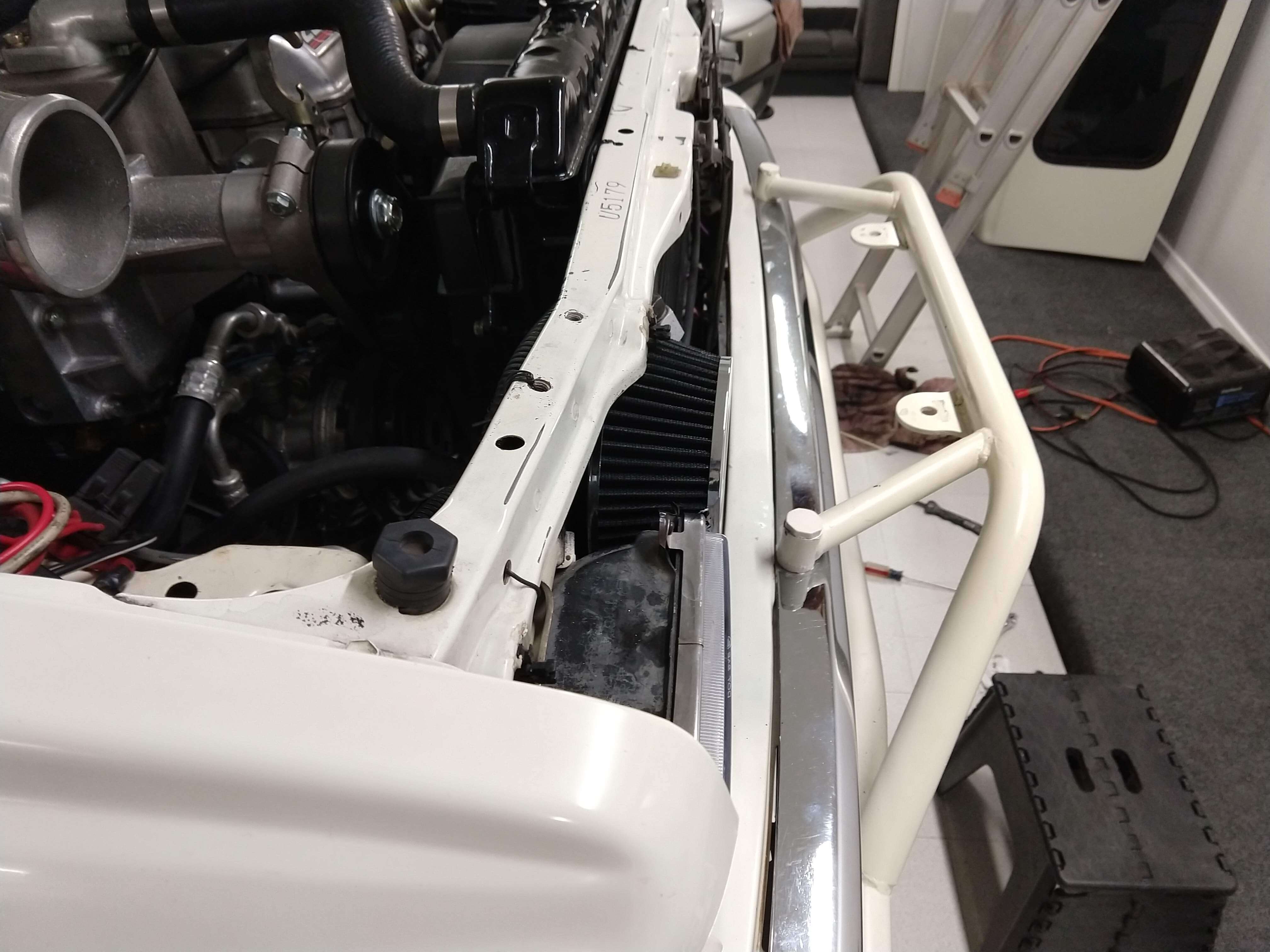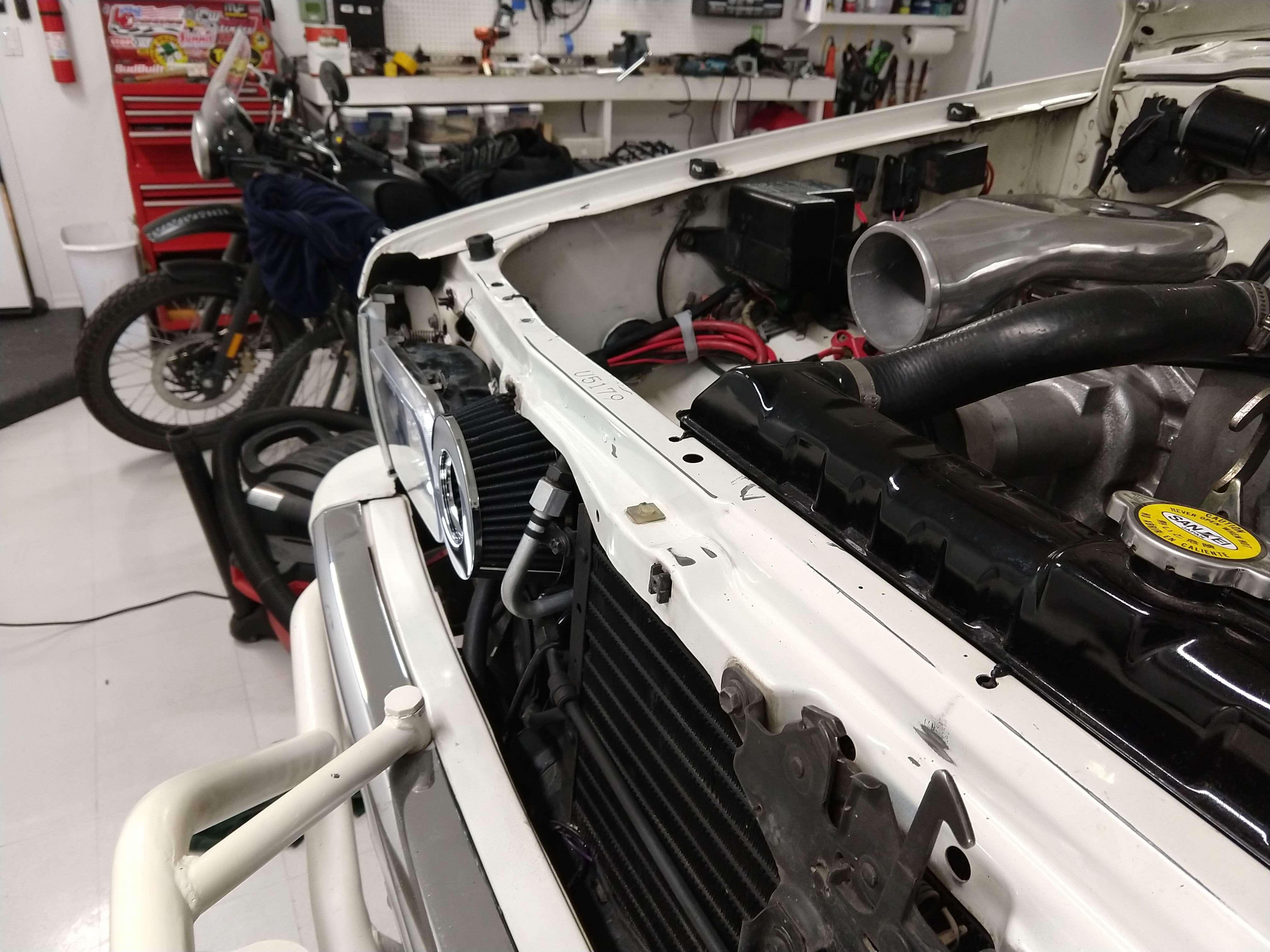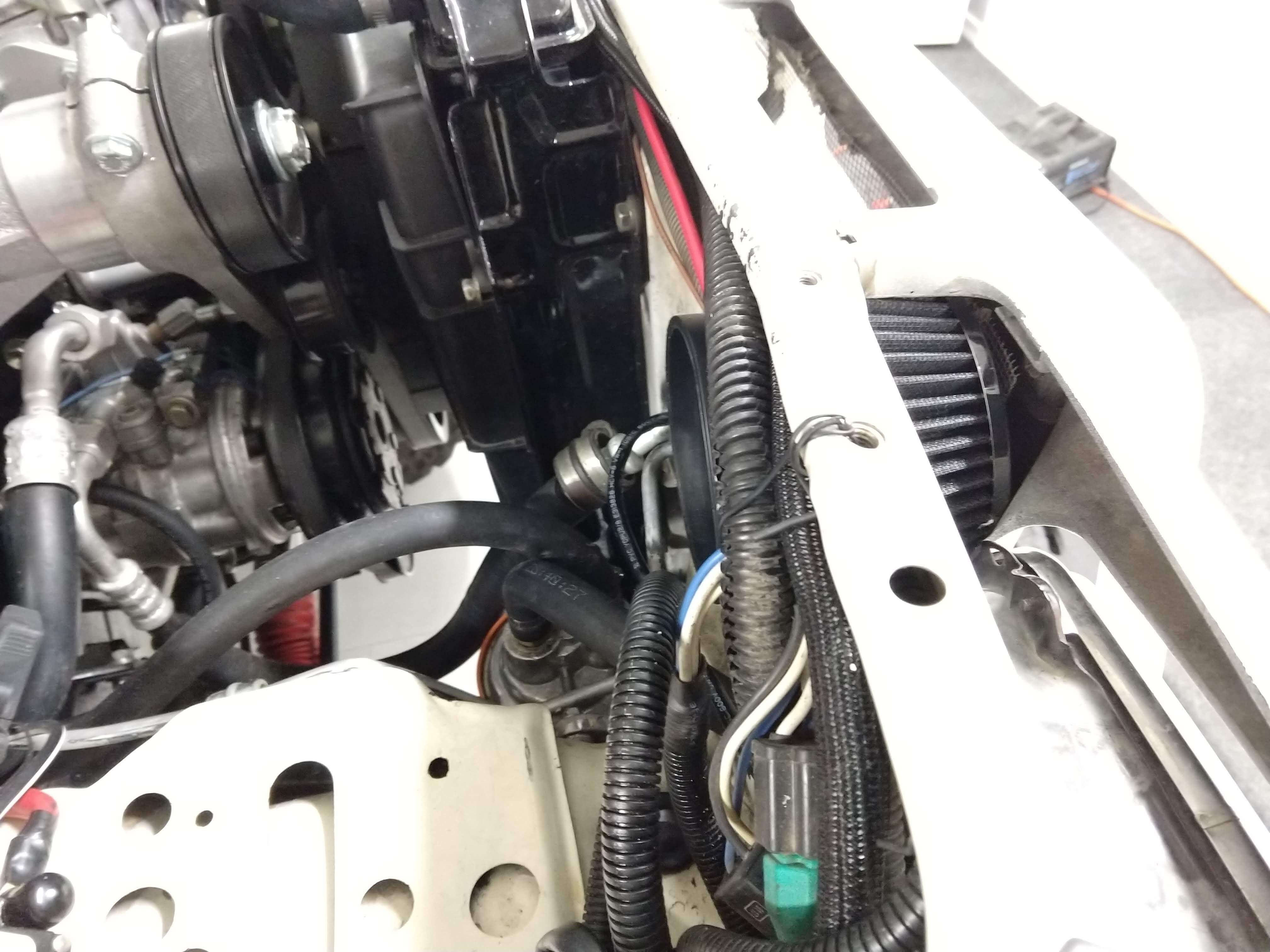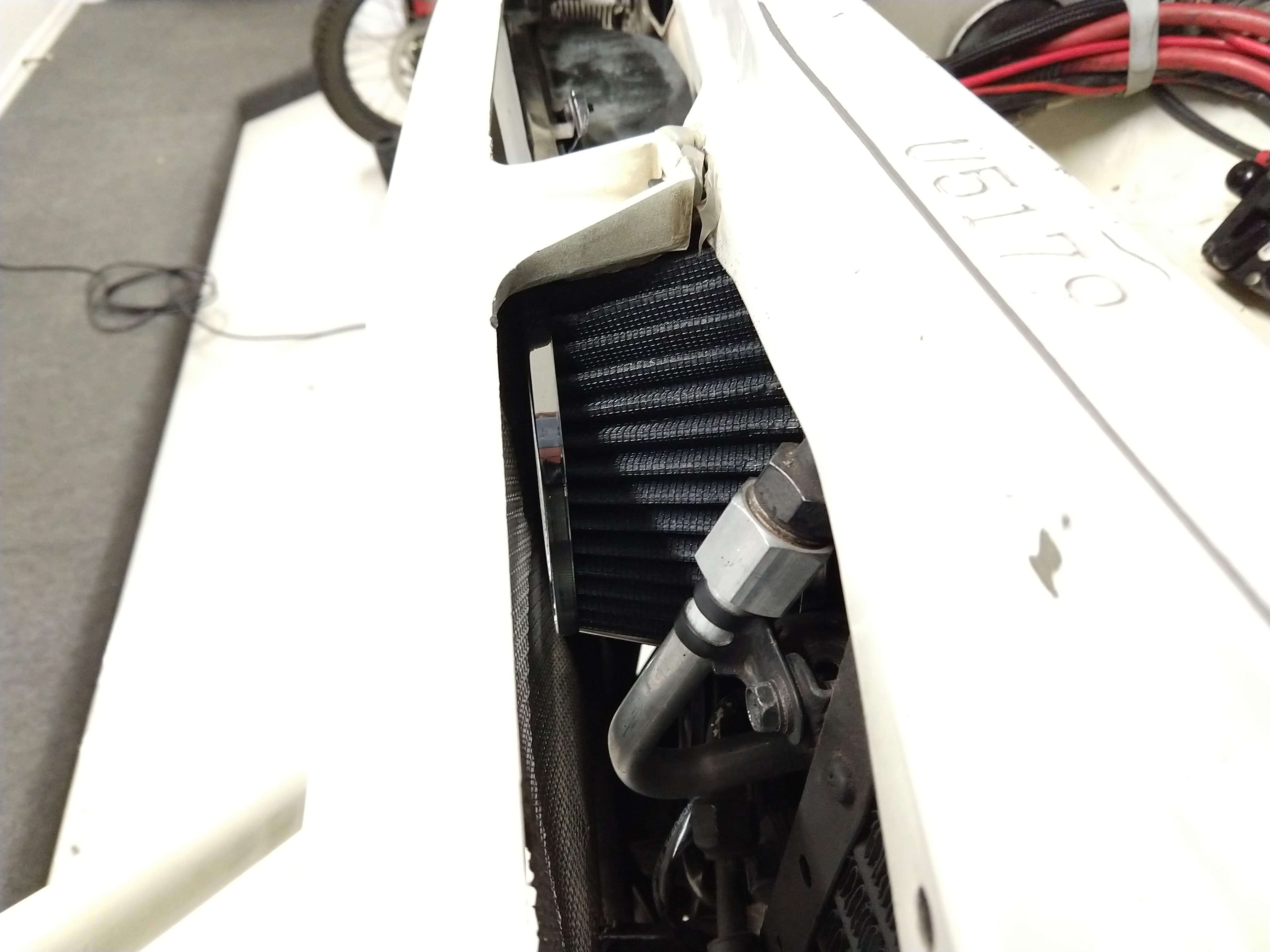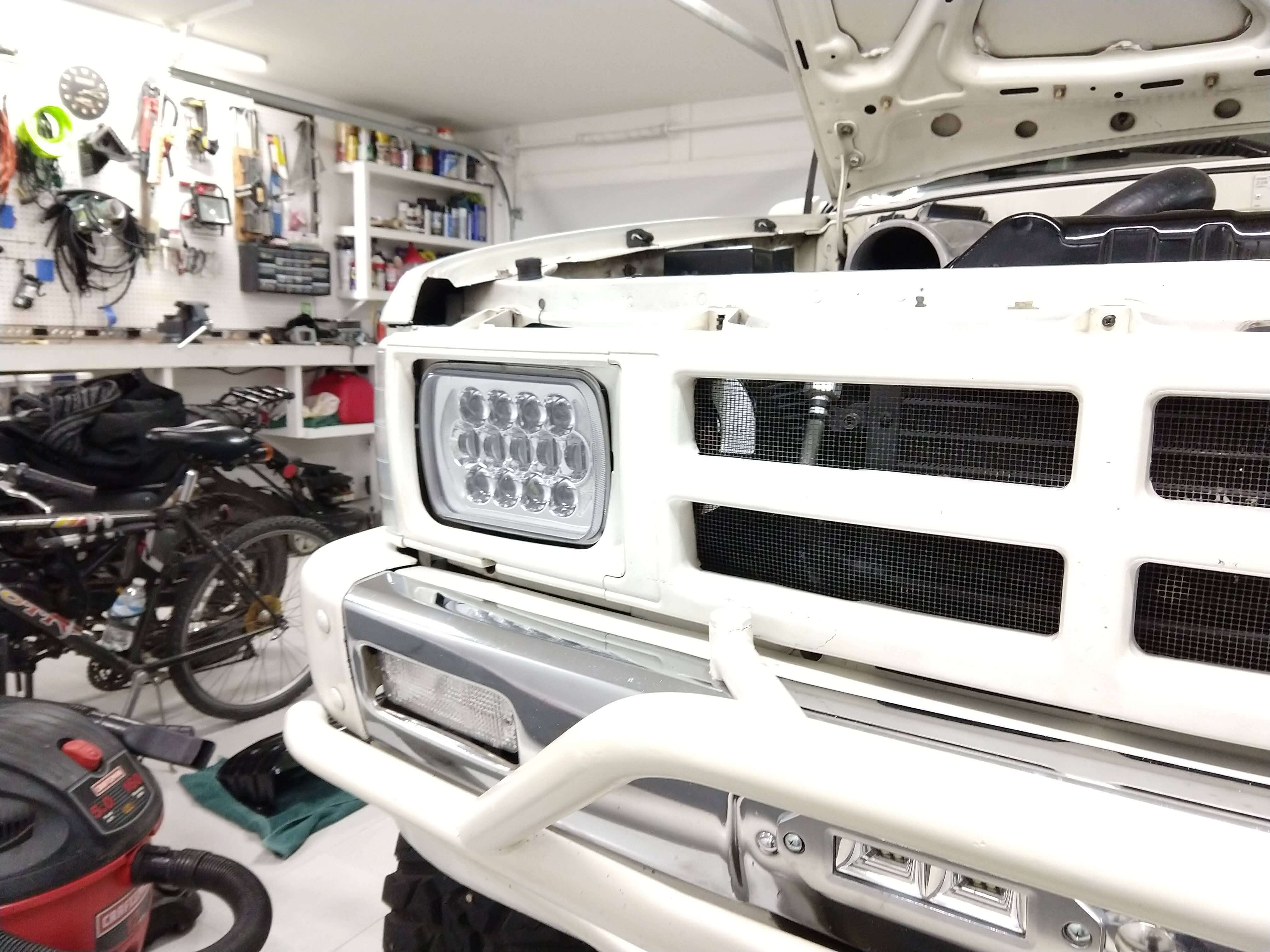 I first connected it with a 4" flex hose to make sure it all worked and didn't restrict the air flow like last time. And it didn't, It worked great!
So I went ahead and added some nice 4" polished tubes.