Power Steering Reservoir Relocation
My Power Steering Reservoir was slightly leaking and I could not find a new one except a used one, and I already had a used one. :-) So I purchased a universal after market one which I was able to relocated off the wheel well and move it by the battery.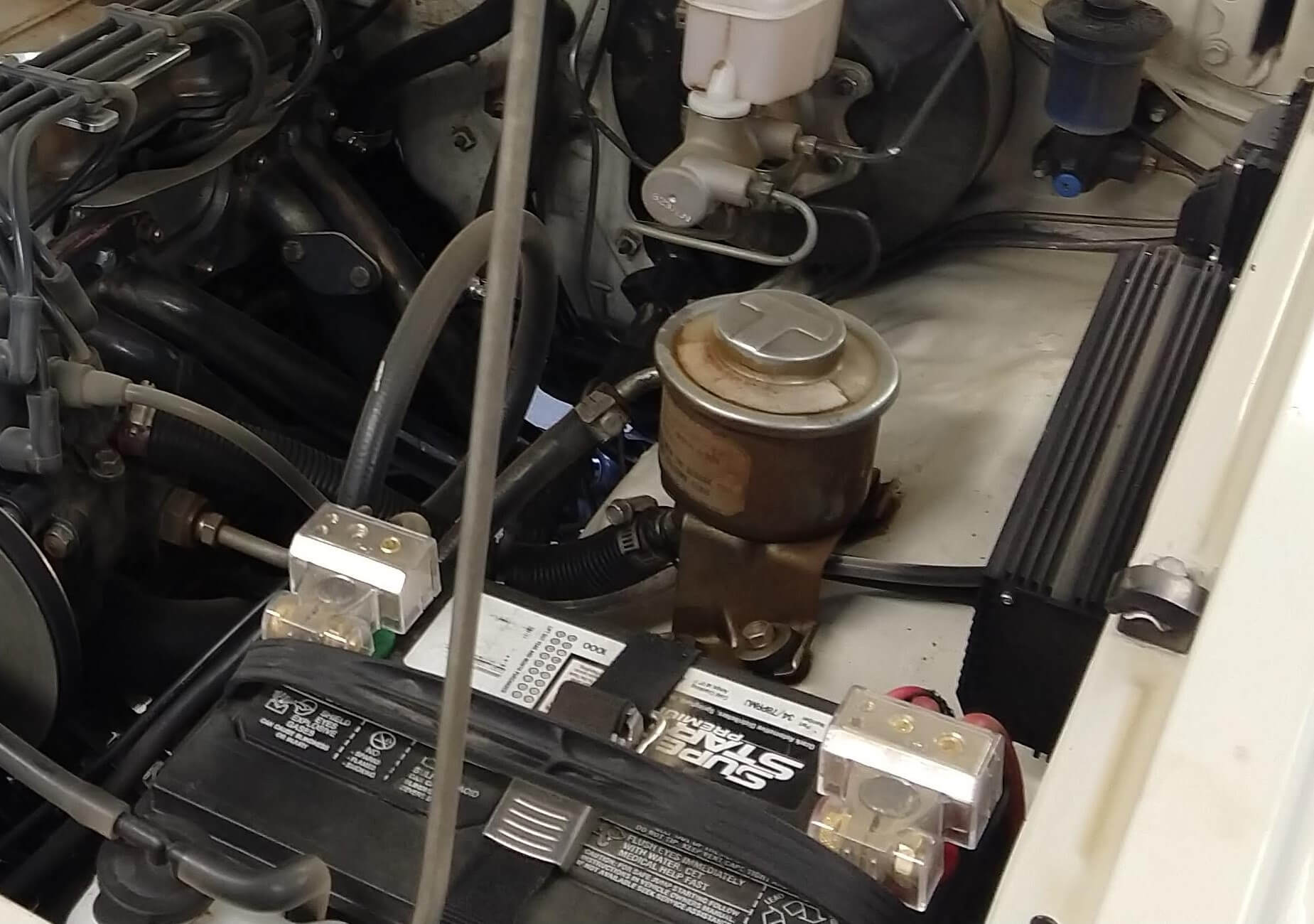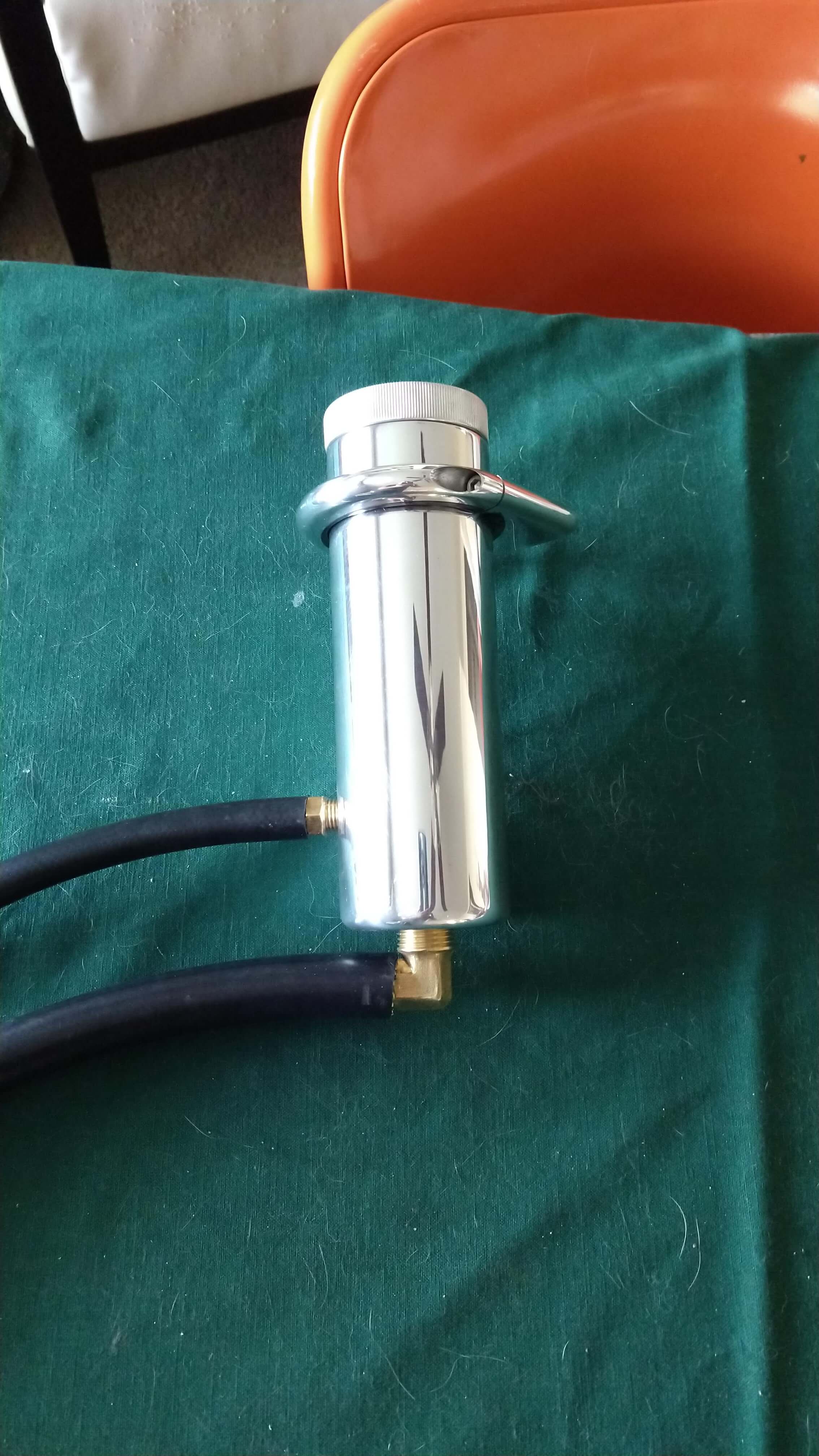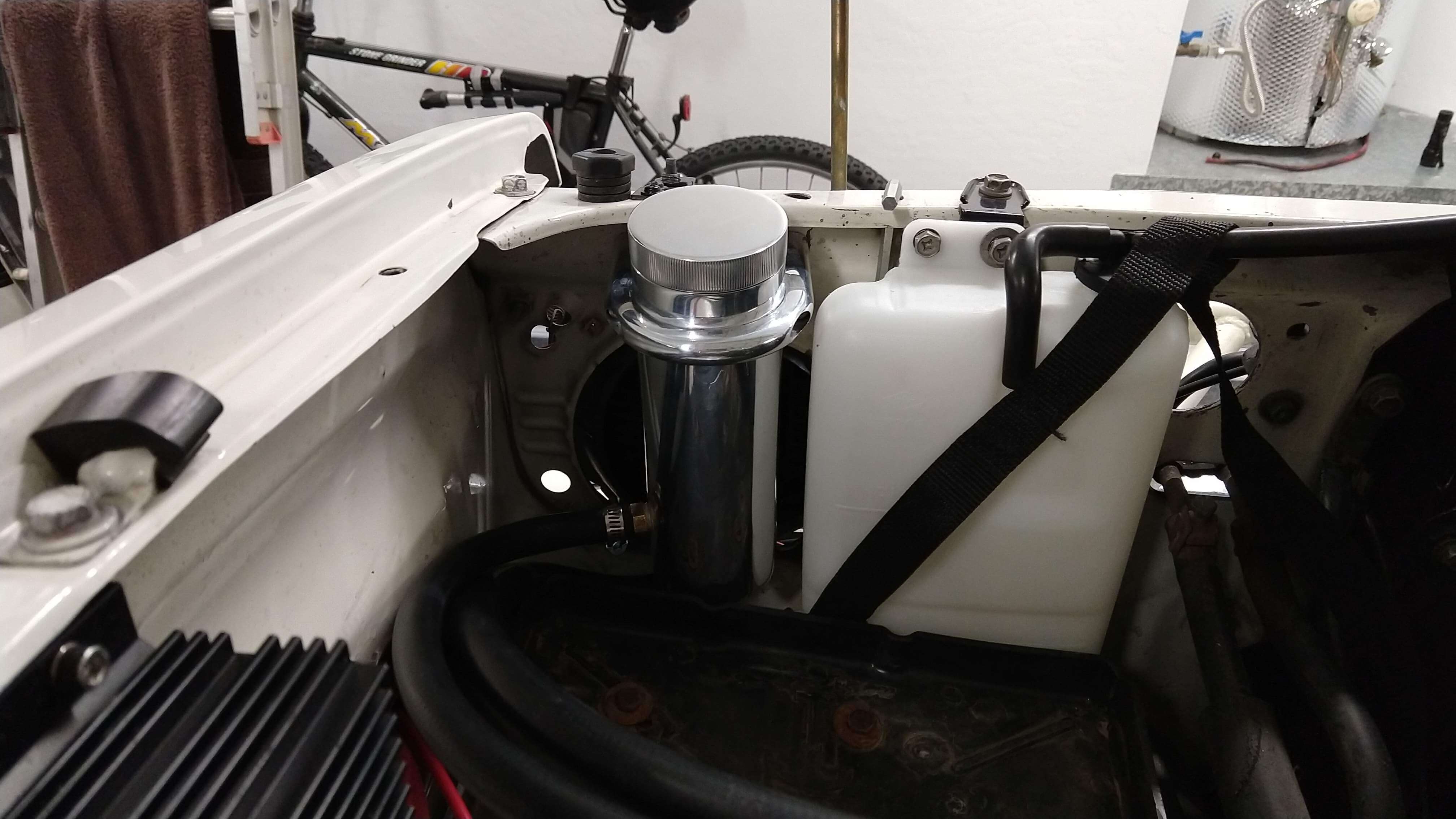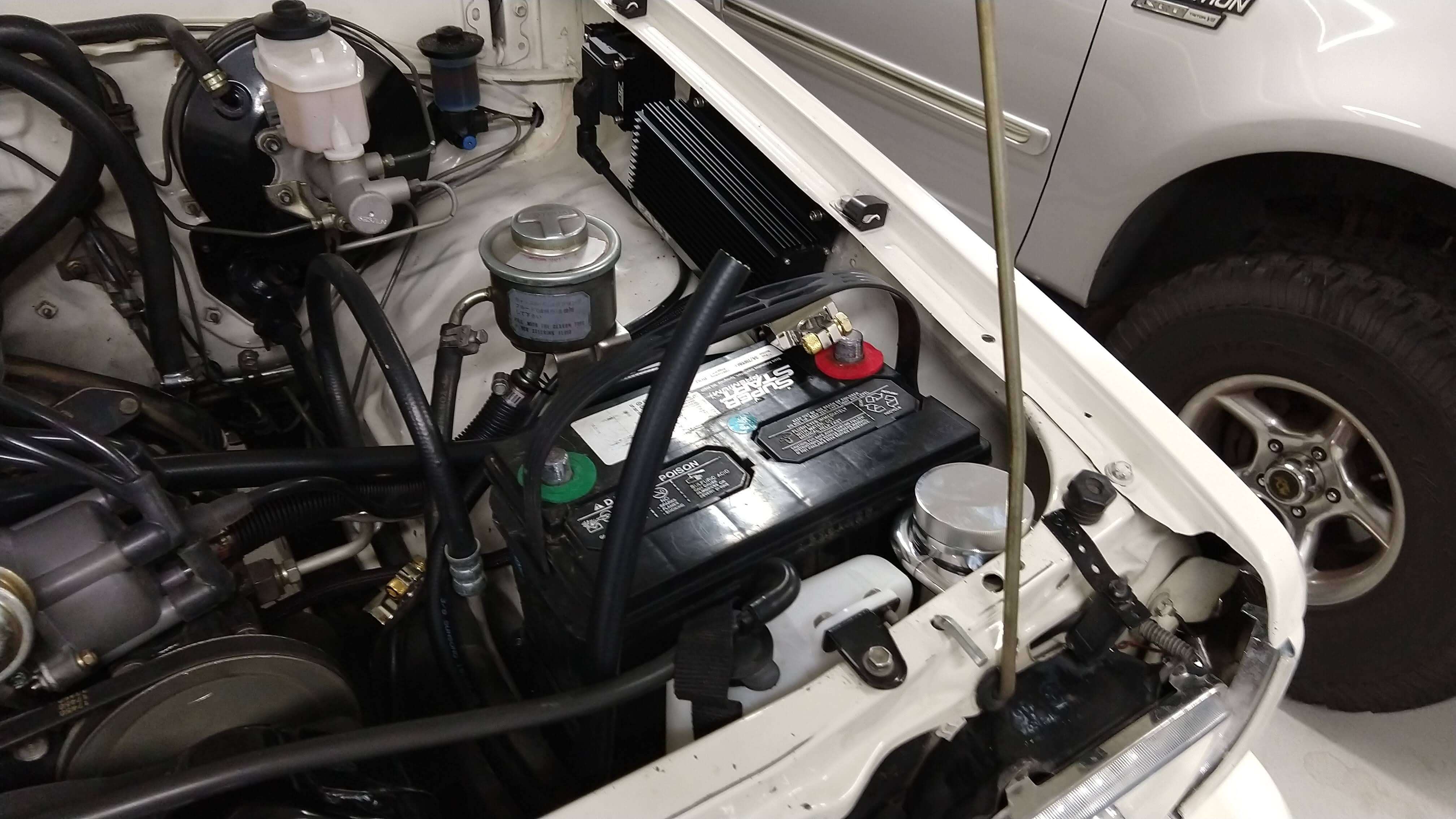 But I later needed to move it because the bracket was pushing into the battery. And that then led to replacing the Power Steering cooling tube with a Power Steering radiator because the tube was in the way of the Reservoir. And I had to move the OverFlow tank over about a 1/2".