I went around and around for a while on what seats (if any) should I do. I ended up going with the Corbeau Baja XRS Suspension seats and I am very very pleased with them. They fit me great, feel great and (I think) look great :-)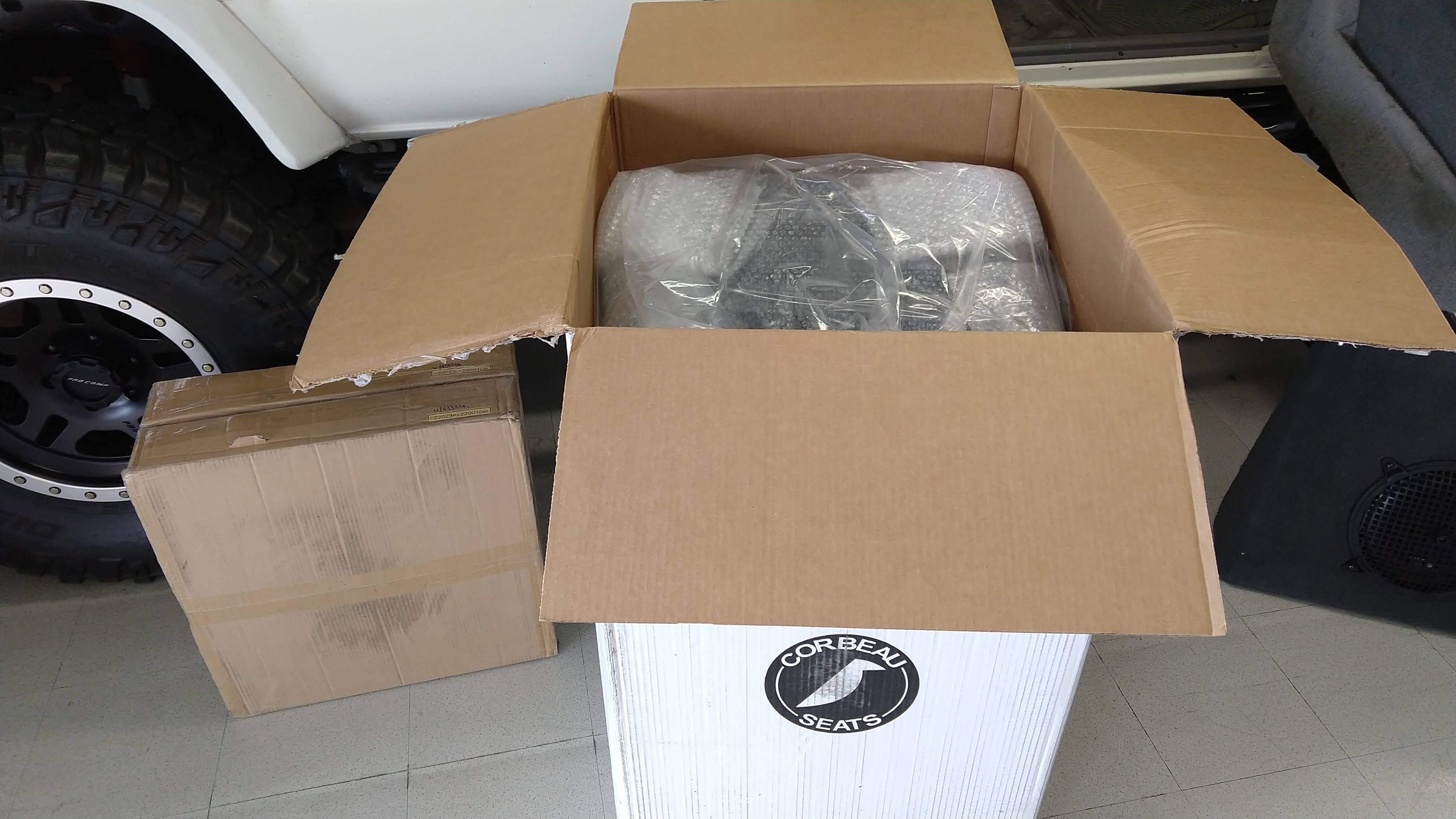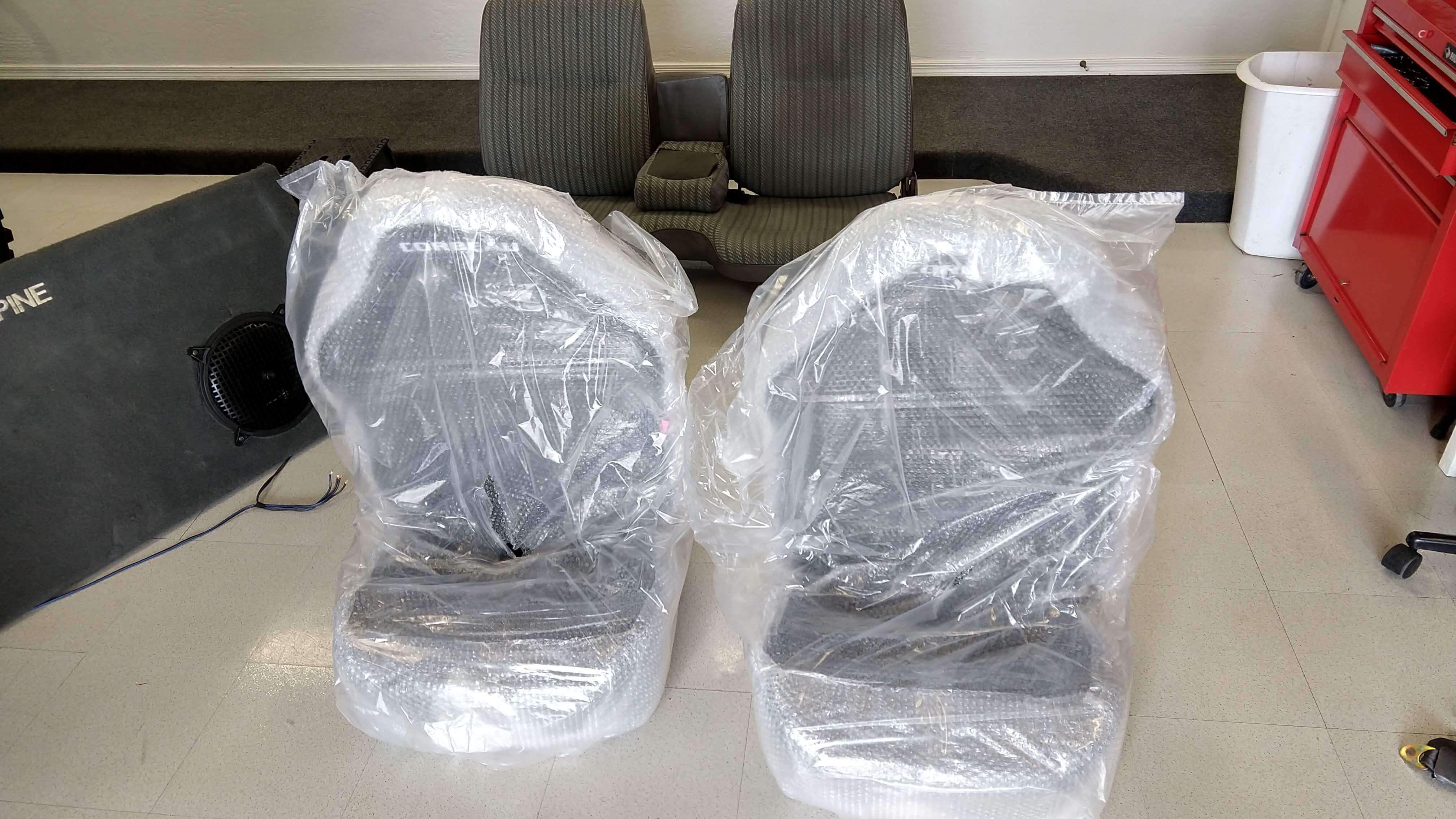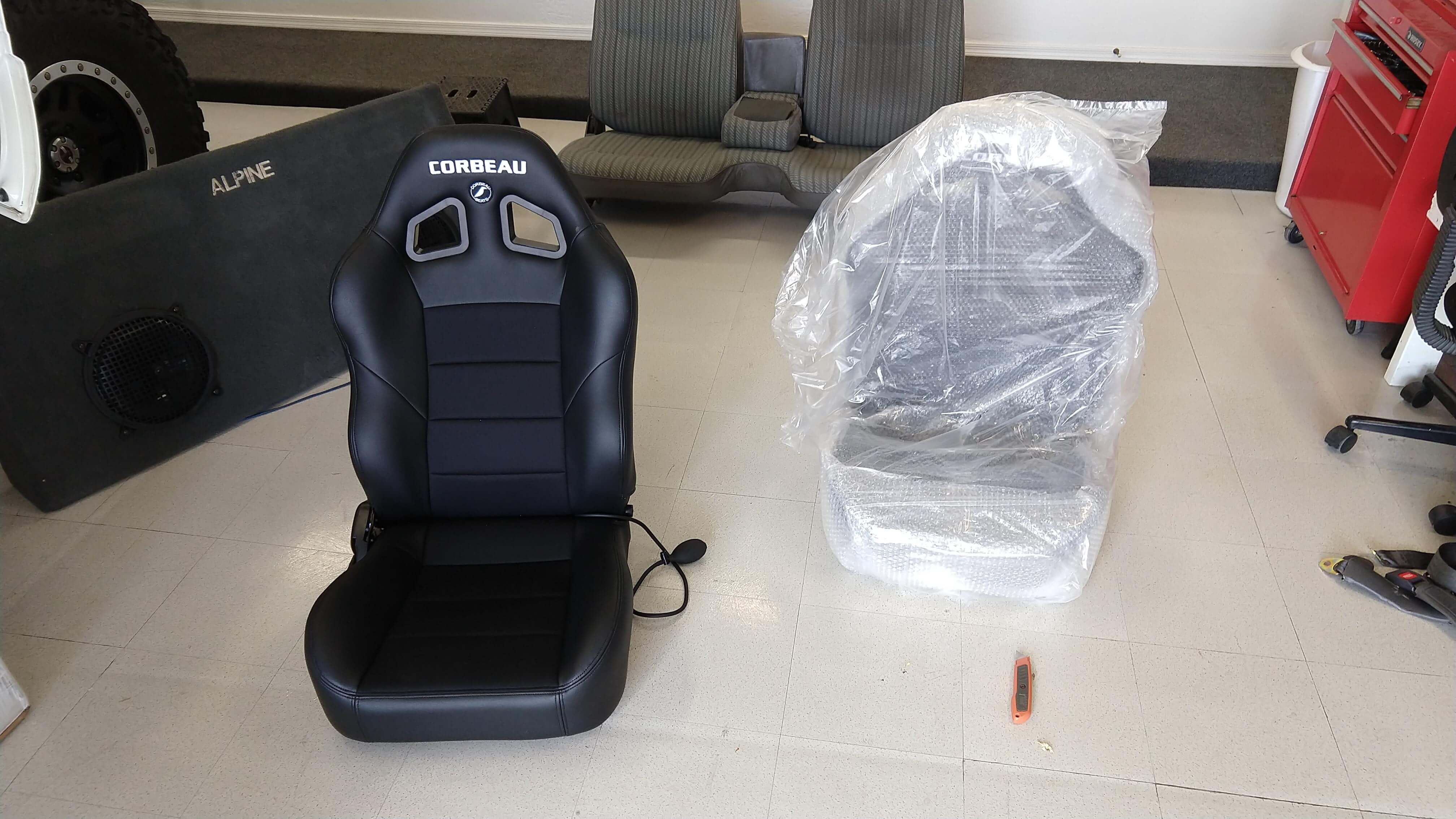 Just some comparisons between them and the stock seats that I couldn't find anywhere on the internet and maybe help someone else out.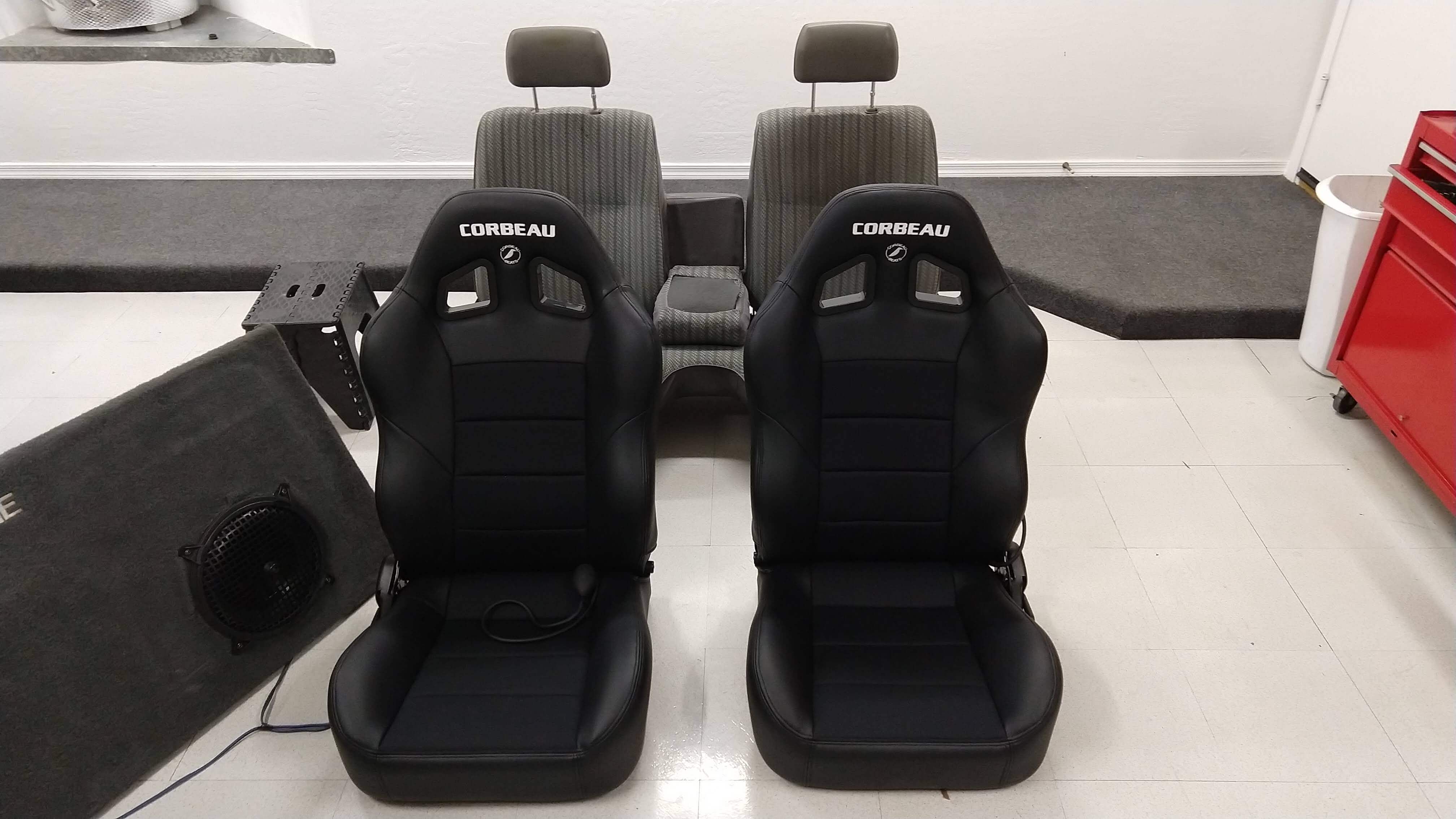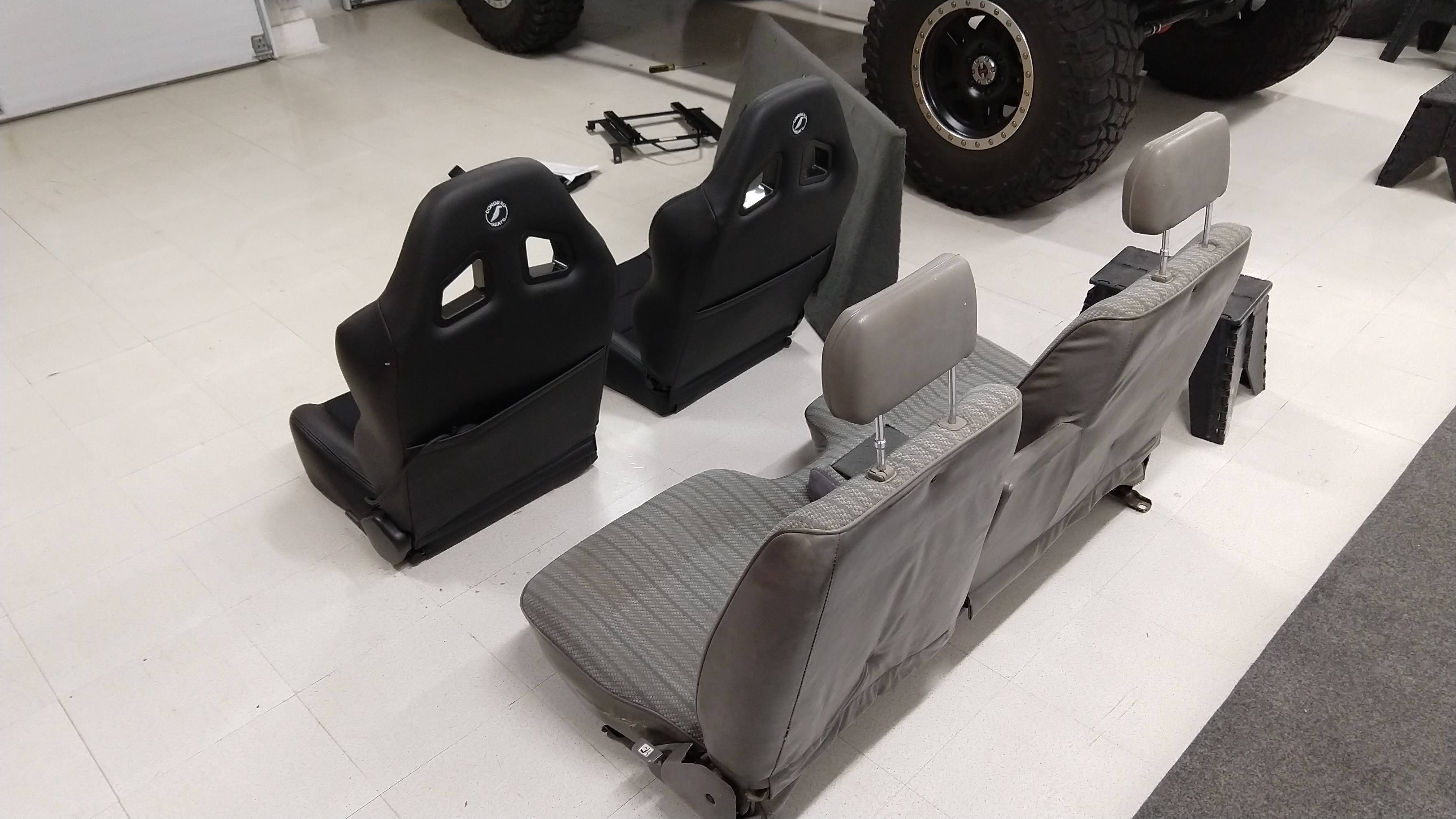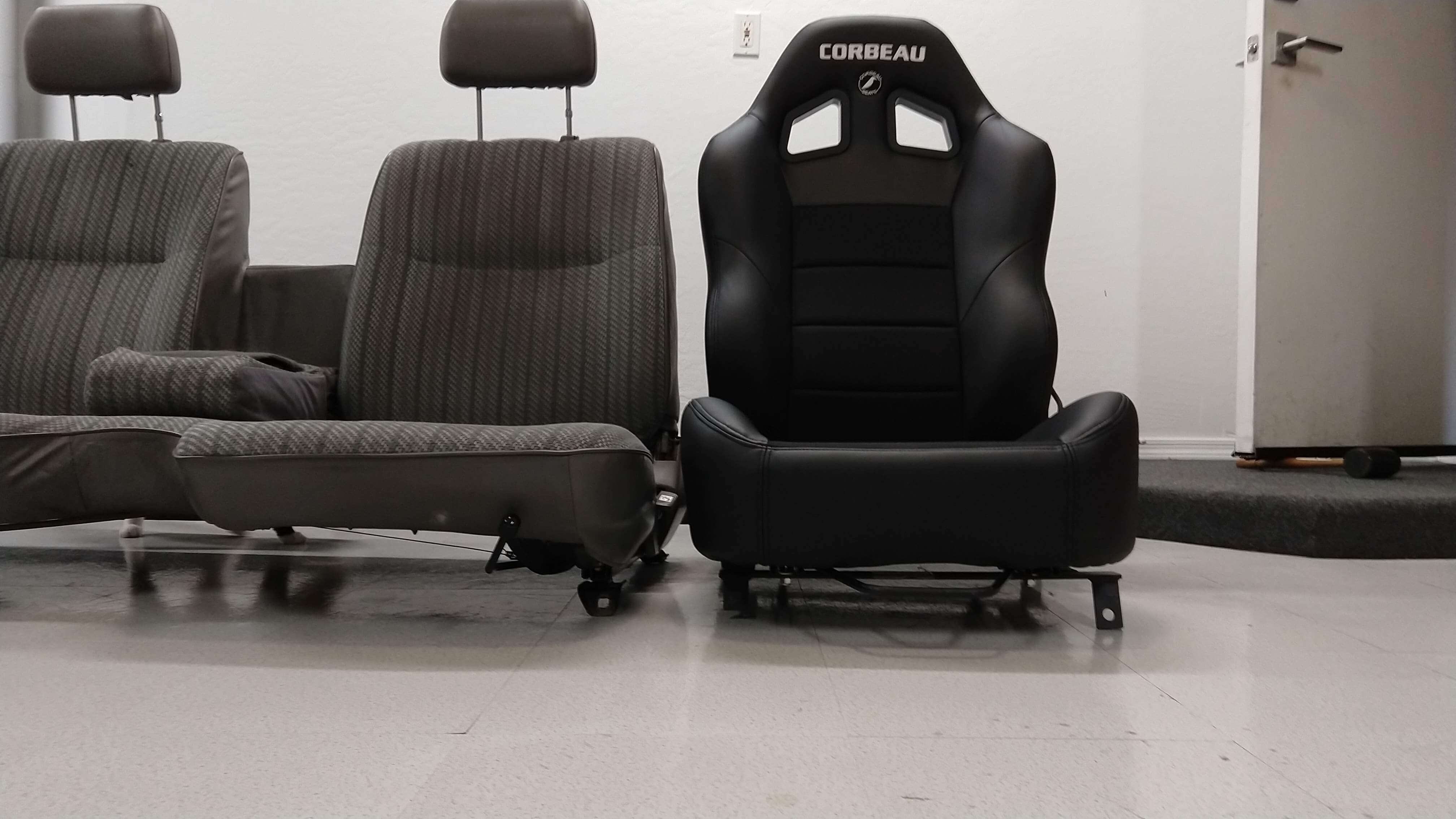 I got their Seat Brackets and Seat Belts as well.
The Seat Belts are very good quality and worked fantastic compared to other seat belts I had bought before from SeatBeltsPlus.com
Much more heavy duty
And better stitching
The Seat Brackets are of high quality as well, very beefy and heavy. I had to move the amplifiers up a bit to fit properly.