I almost learned the hard way that it's always good to have extra gas and water when you're out in the boonies. Looked around at a few different containers and the Roto-Pax containers seemed to be the best way to go for me. They had a few different sizes to choose from which was nice. I figured I could attach them to the side of the storage boxes.
I was just going to get two white one's (because my truck was white) and fill one with gas.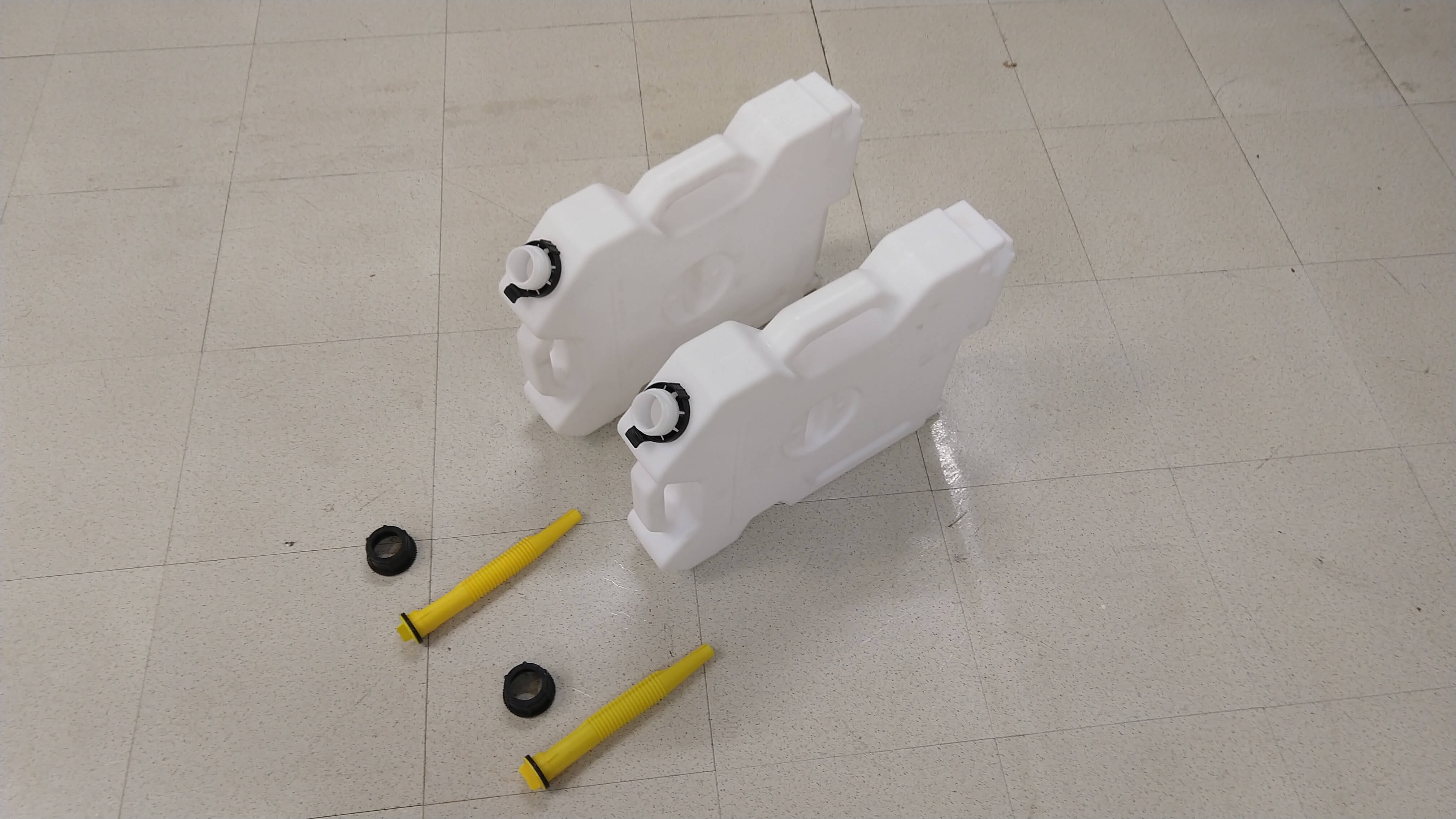 You can lock them together like Lego's brick stuff if you want.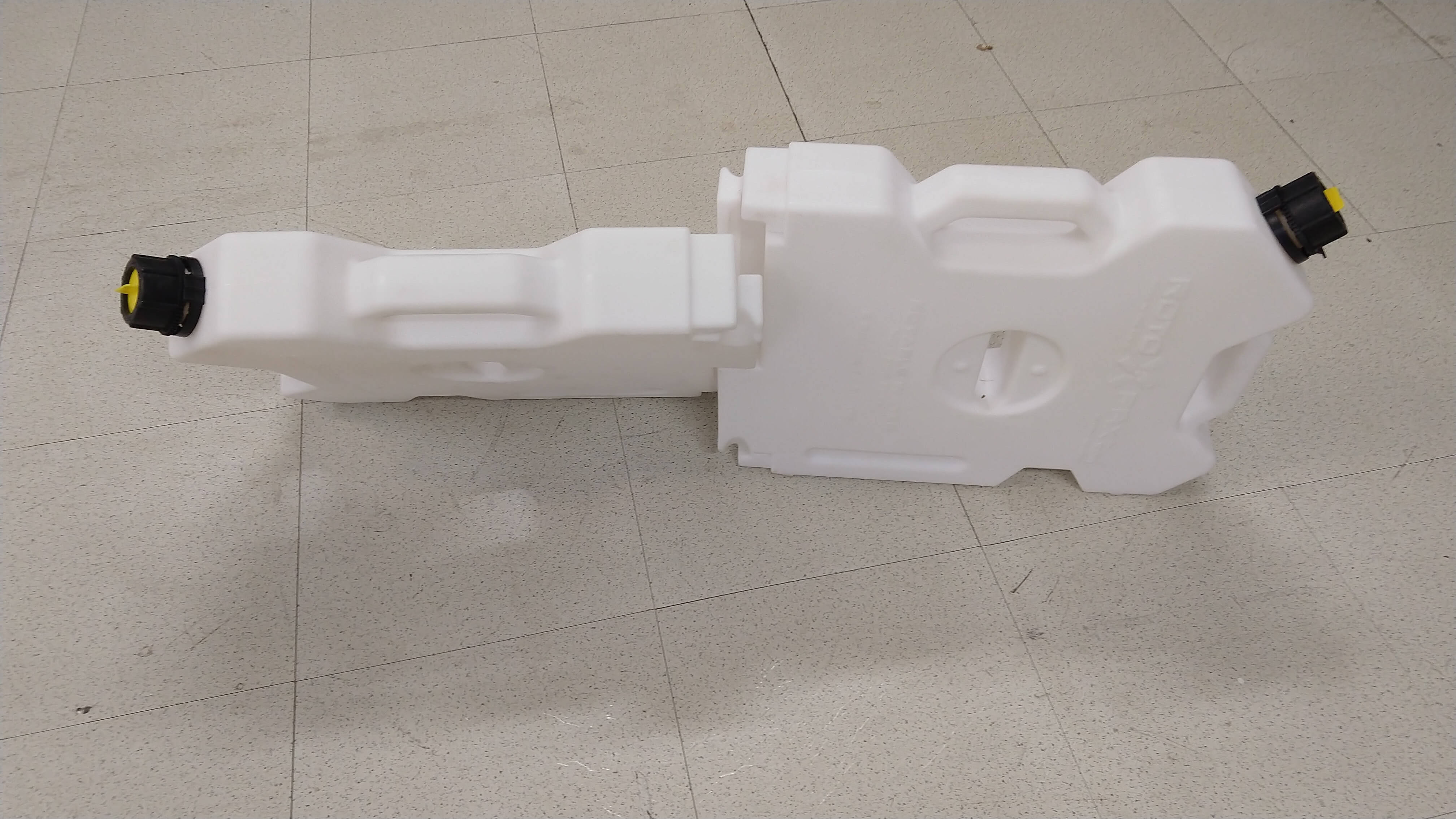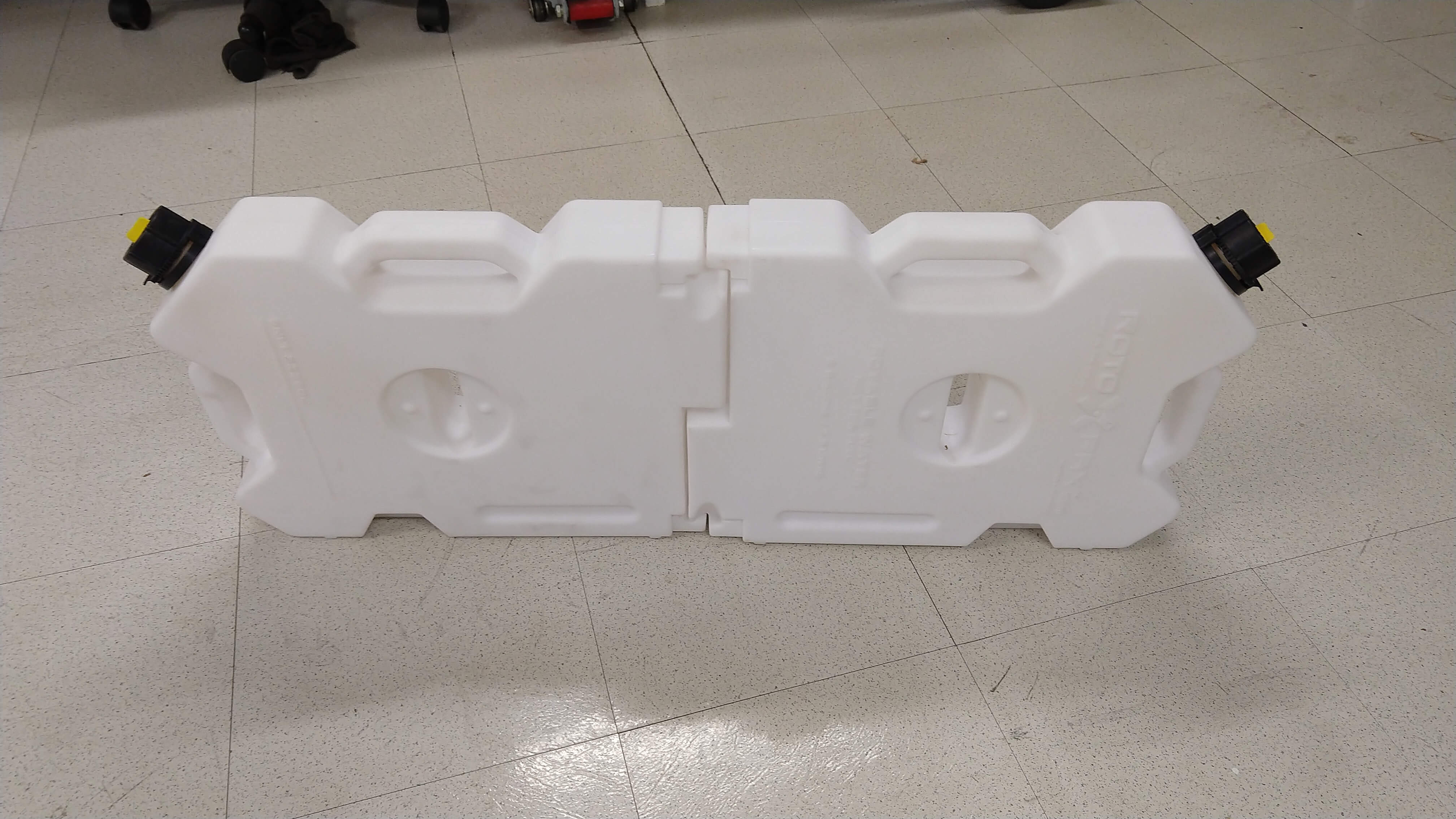 I chose to mount them to the side of the storage boxes. I added a rubber spacer at the bottom to keep them looking straight up and down due to the slight angle on the side of the boxes.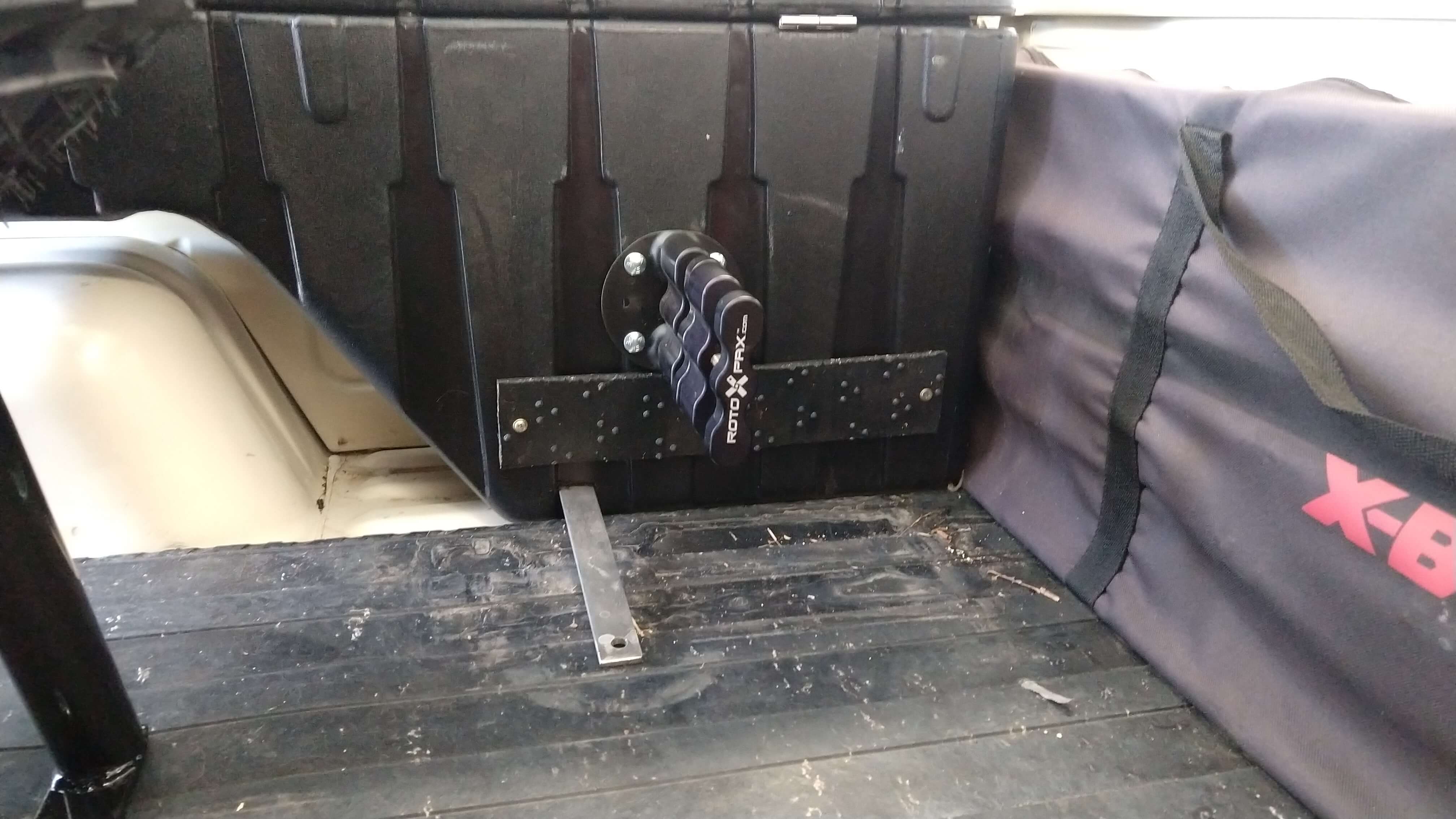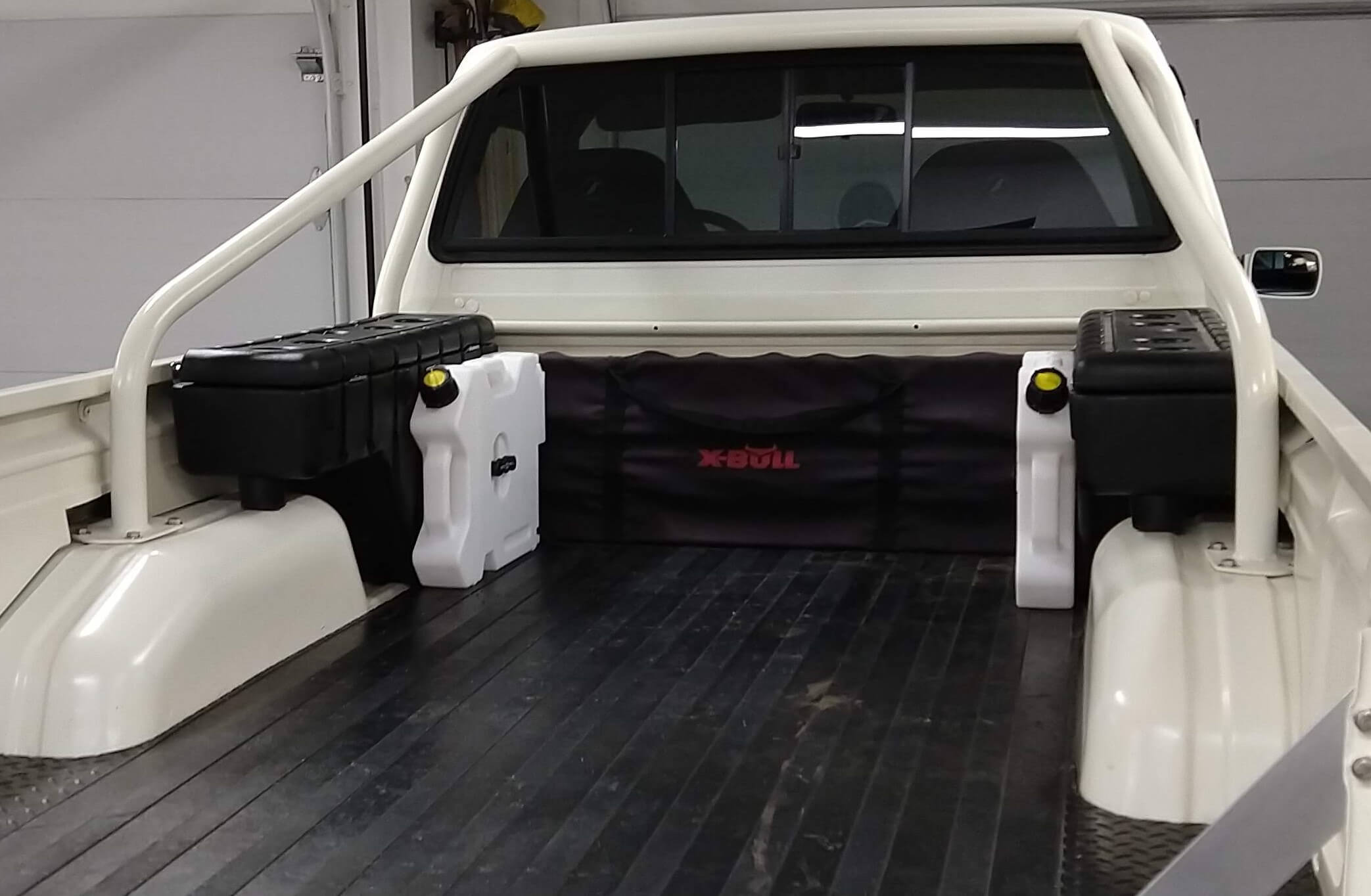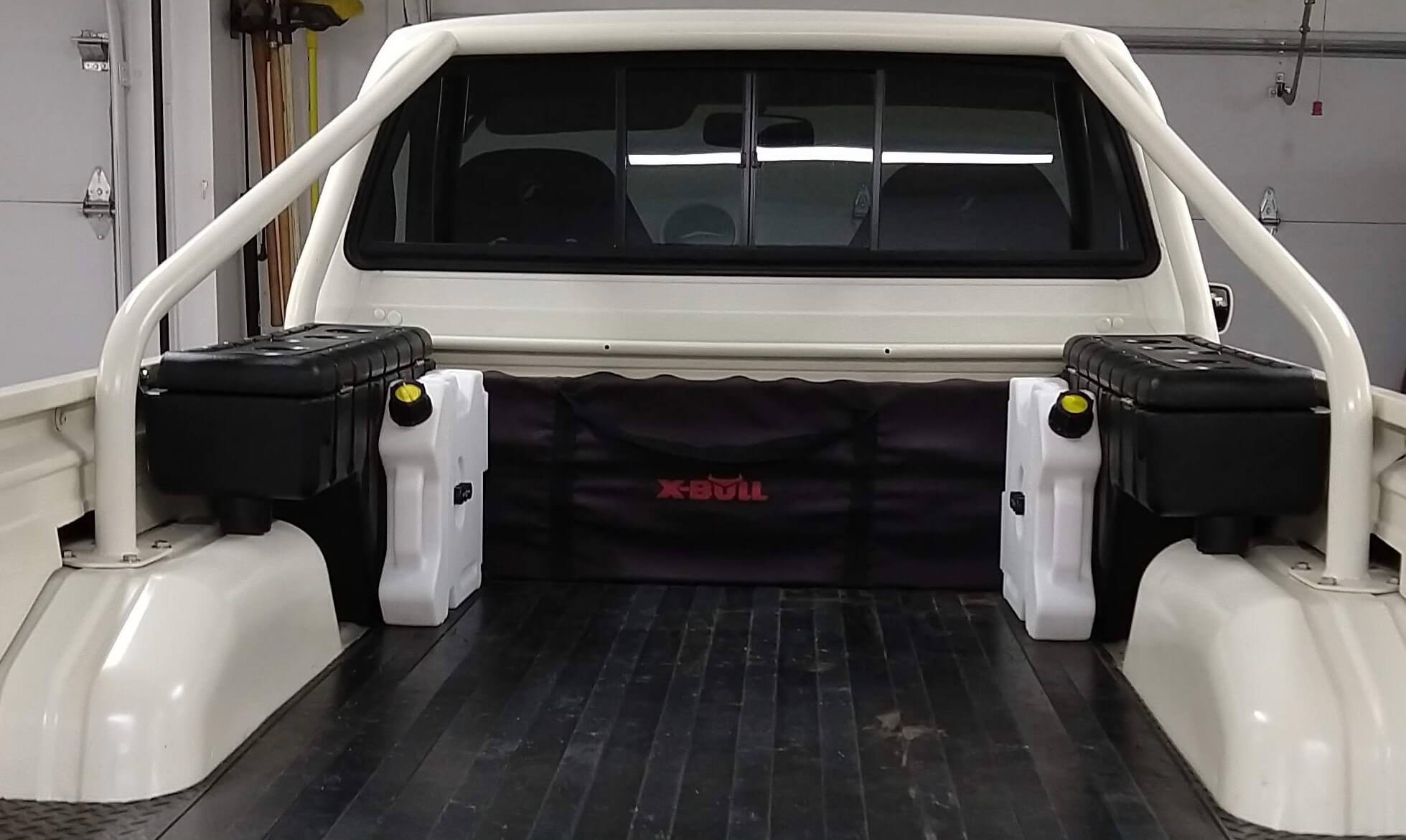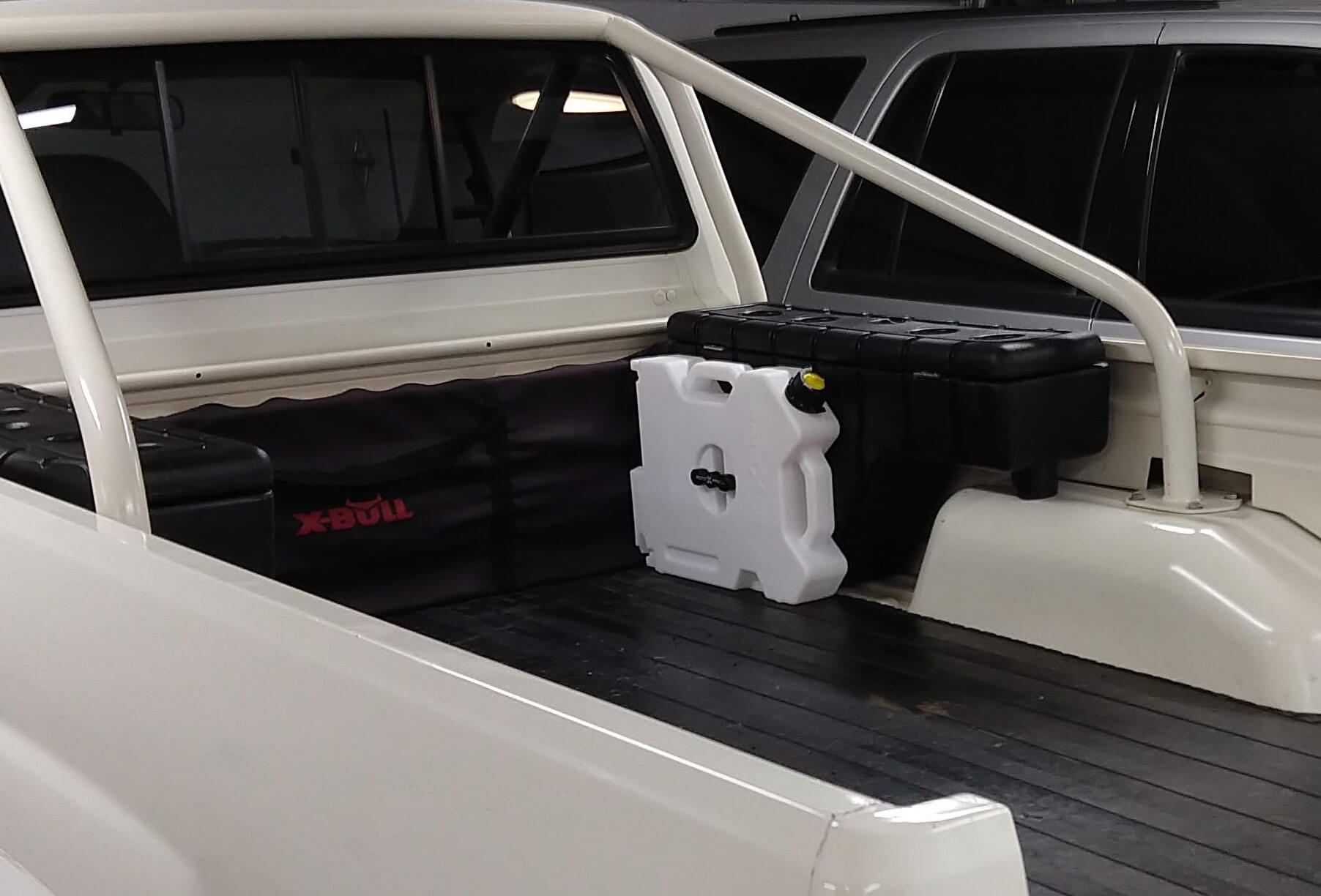 But then I learned the Red one's were made differently for gas, a little heavier and different mixture of plastic. And some places require you to have gas in red containers. So I went ahead and bought 2 red containers, I thought about returning one white and getting just one red but they looked kind of lonely all by themselves so decided to do two of each :-)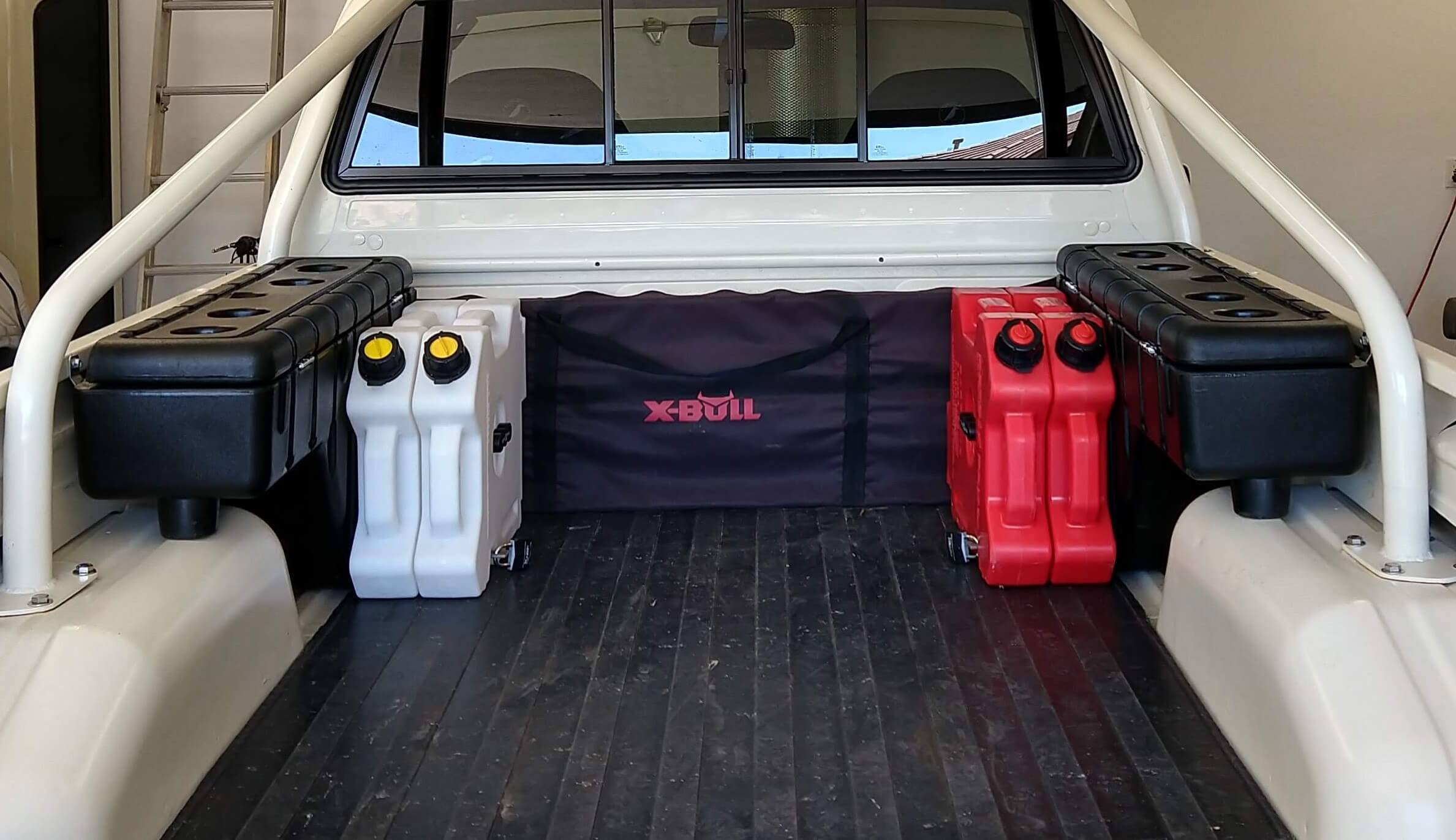 And I was able to fabricate a little locking system. Crazy things are expensive lol.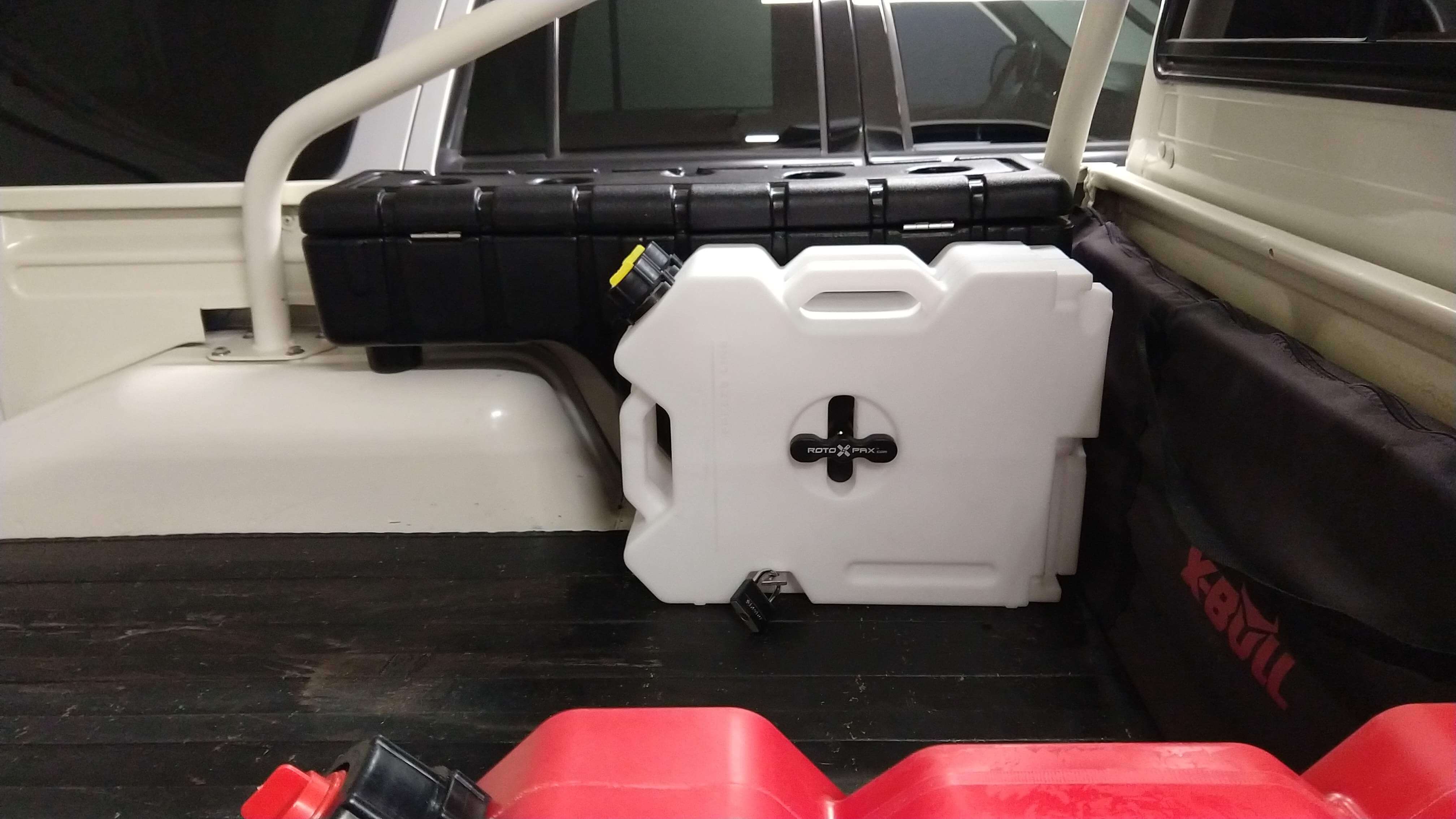 Also the nozzles are different for the water and gas containers.