Double Pass Aluminum Radiator
Well Summer hit and all the cooling modifications I did helped a tremendous amount BUT still couldn't keep it under 230deg on the freeway/highway in 100deg temps outside with the AC on. It could barely do it if I stayed in the slow lane with the AC off. So I bit the bullet and went to Ron Davis Racing Products here in town and he suggested a Double Pass Radiator with Two Rows of 1" wide Tubes, I said sounds good and in about a month I had a brand new custom built Aluminum Radiator. I had them also design the brackets to attach my Electric Fan. My design would have probably been duct tape and zip ties, JK, actually maybe not kidding.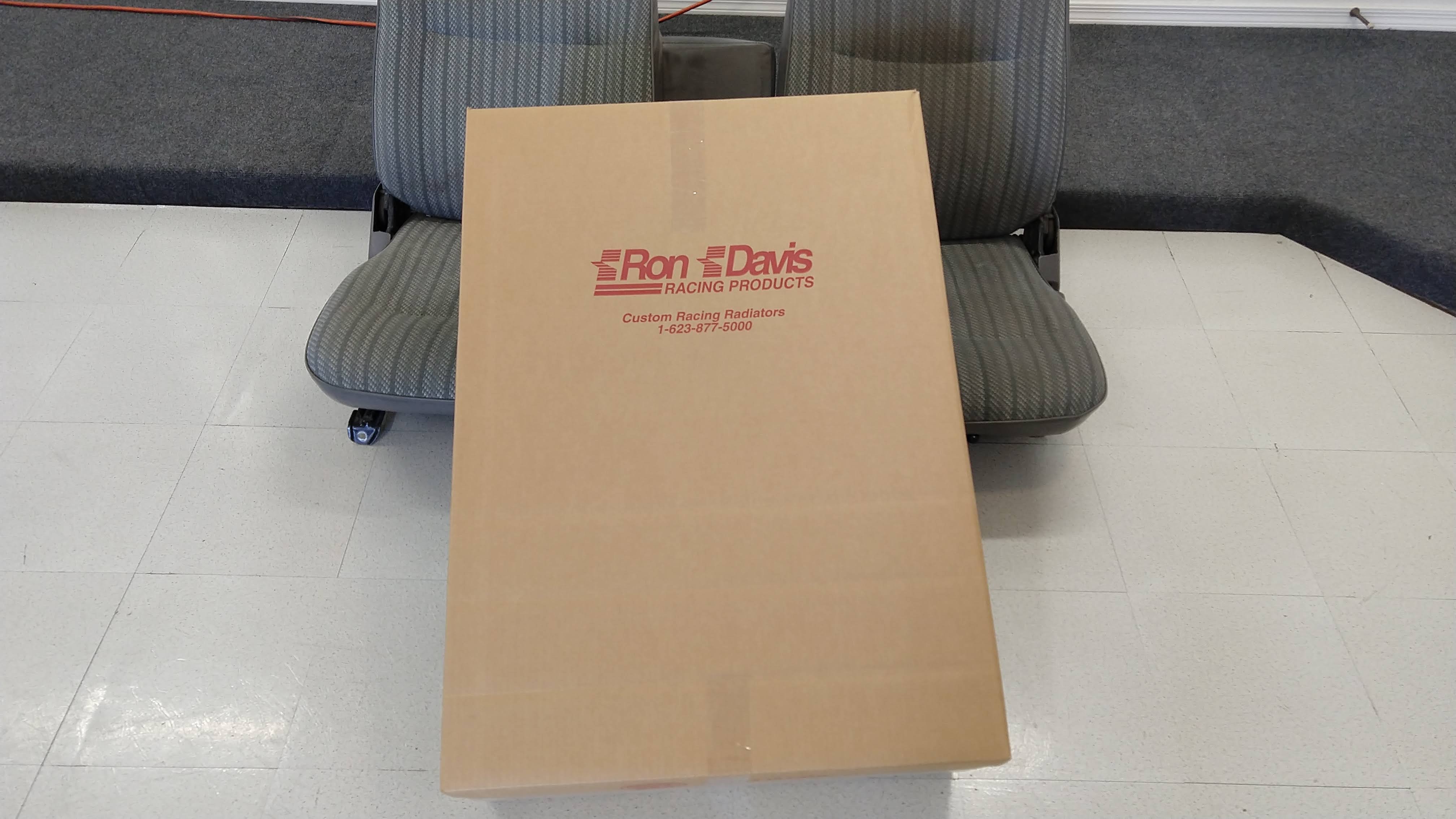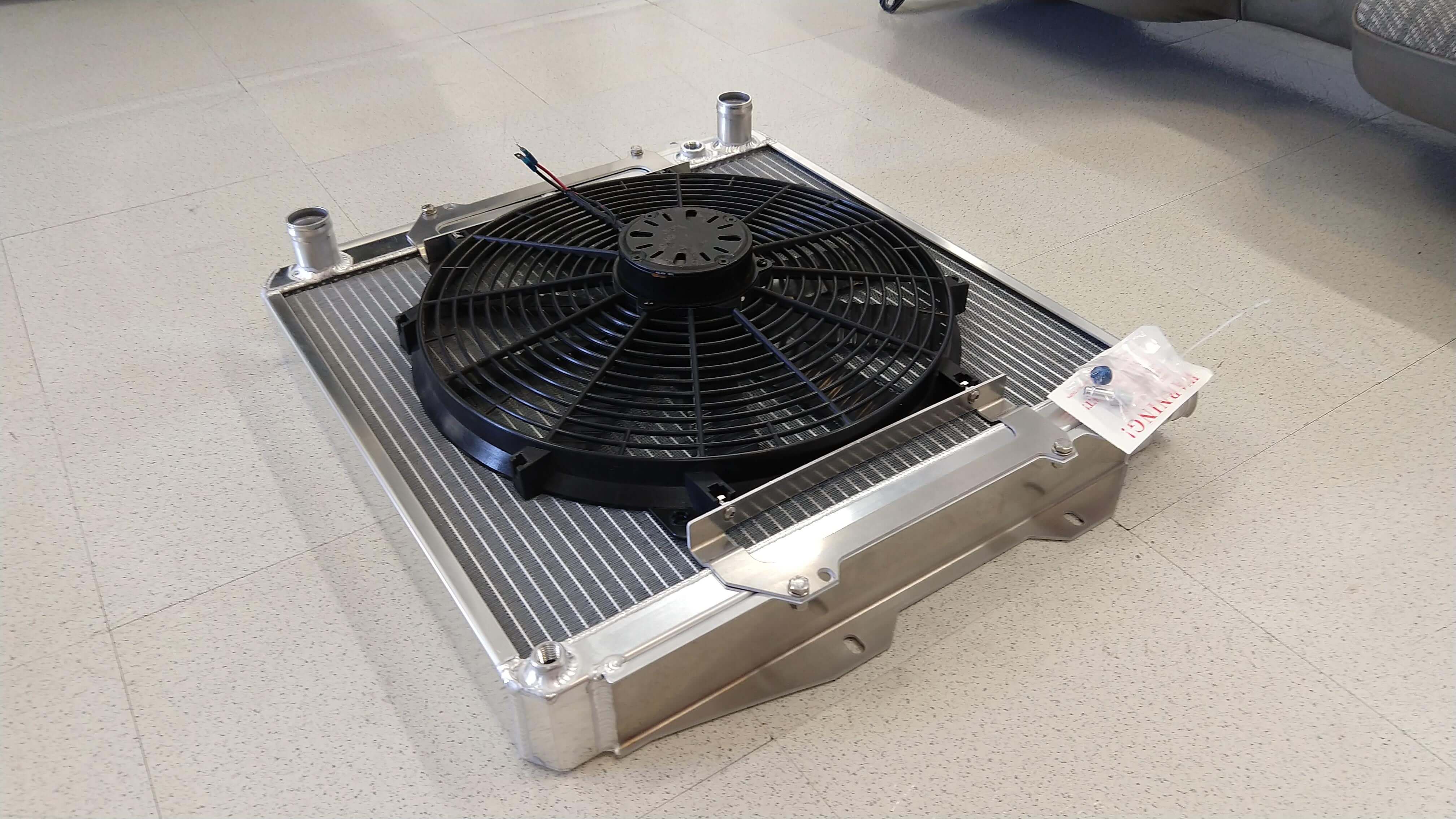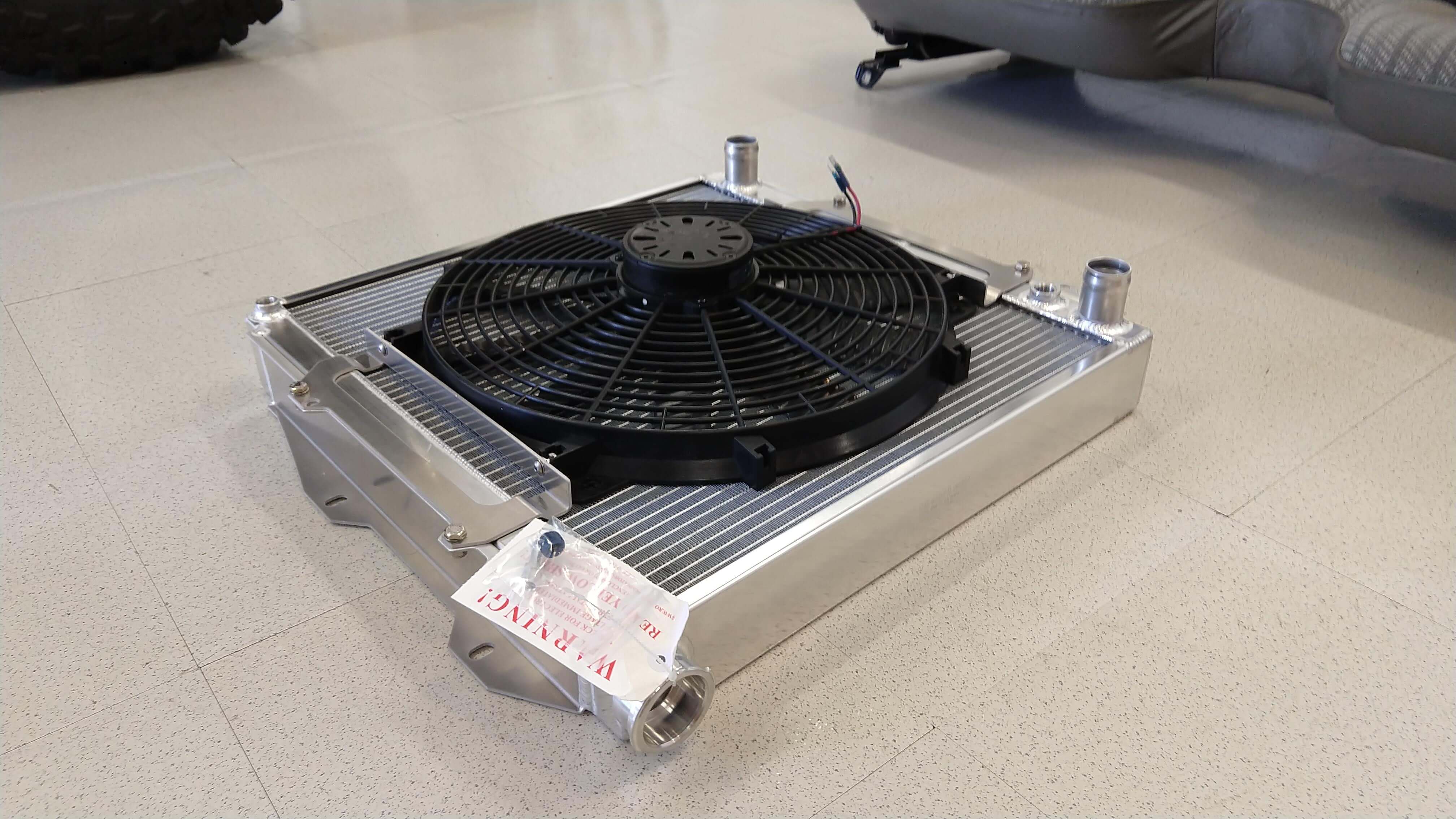 Beautiful Construction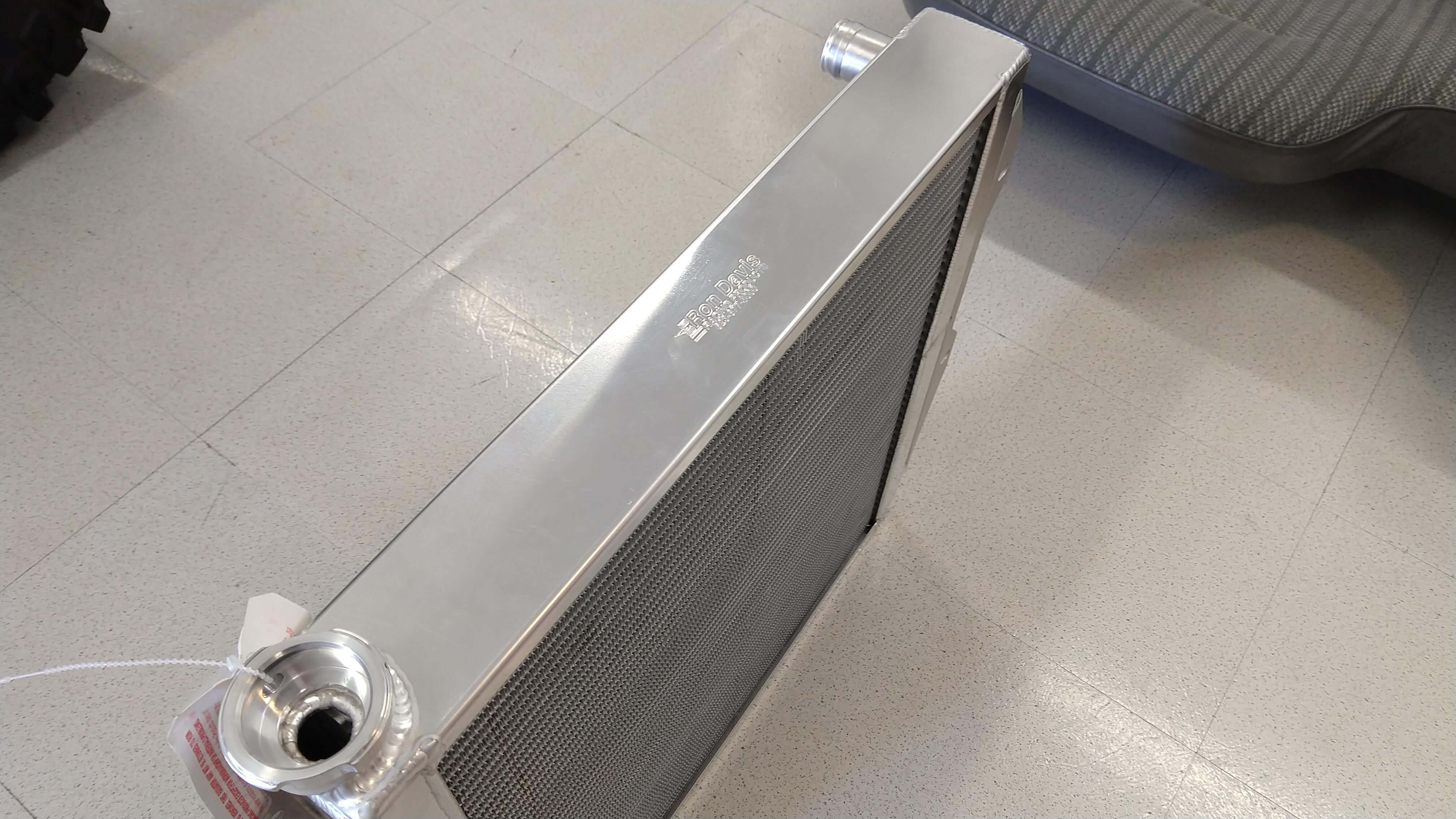 Beautiful Welding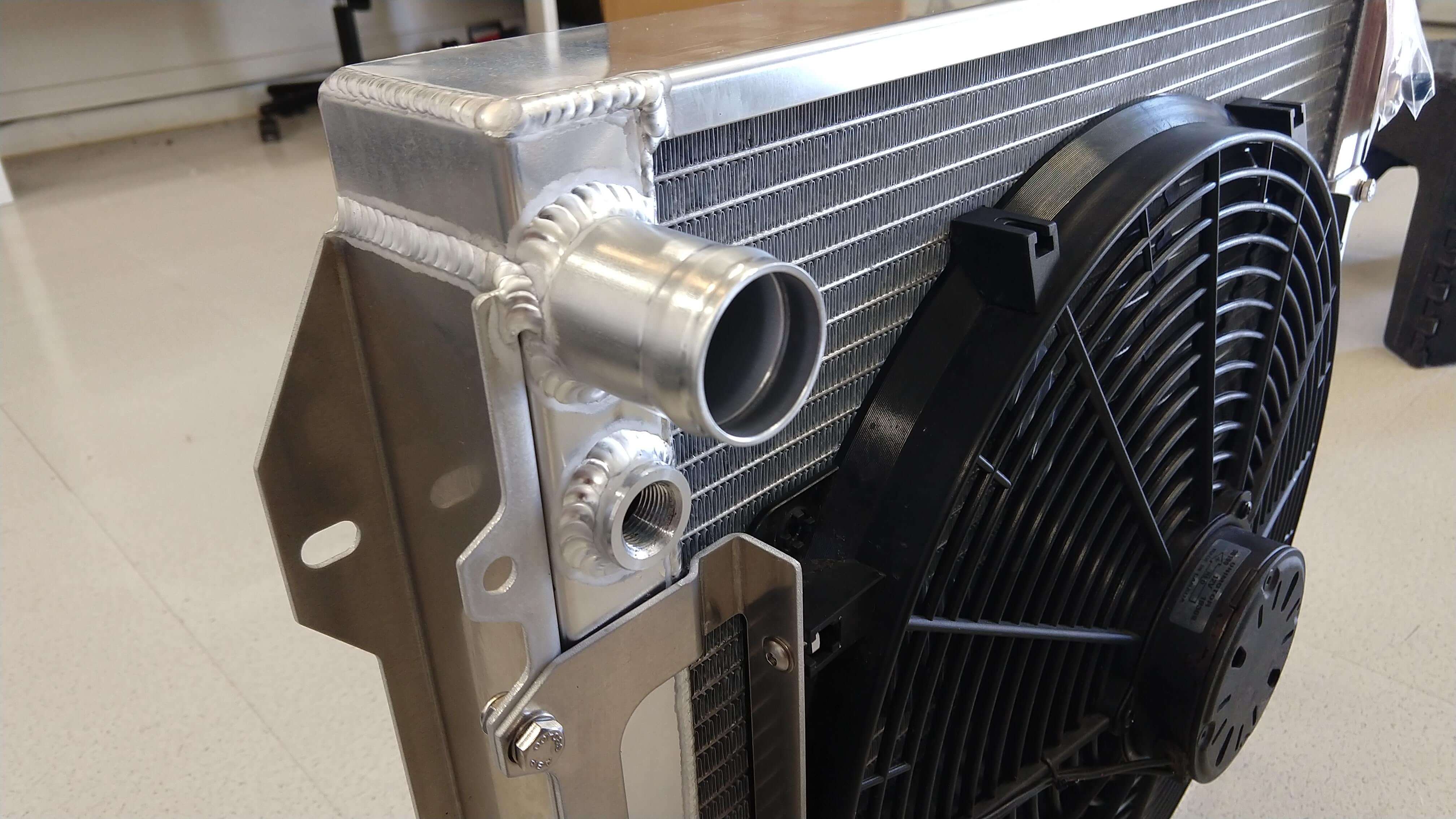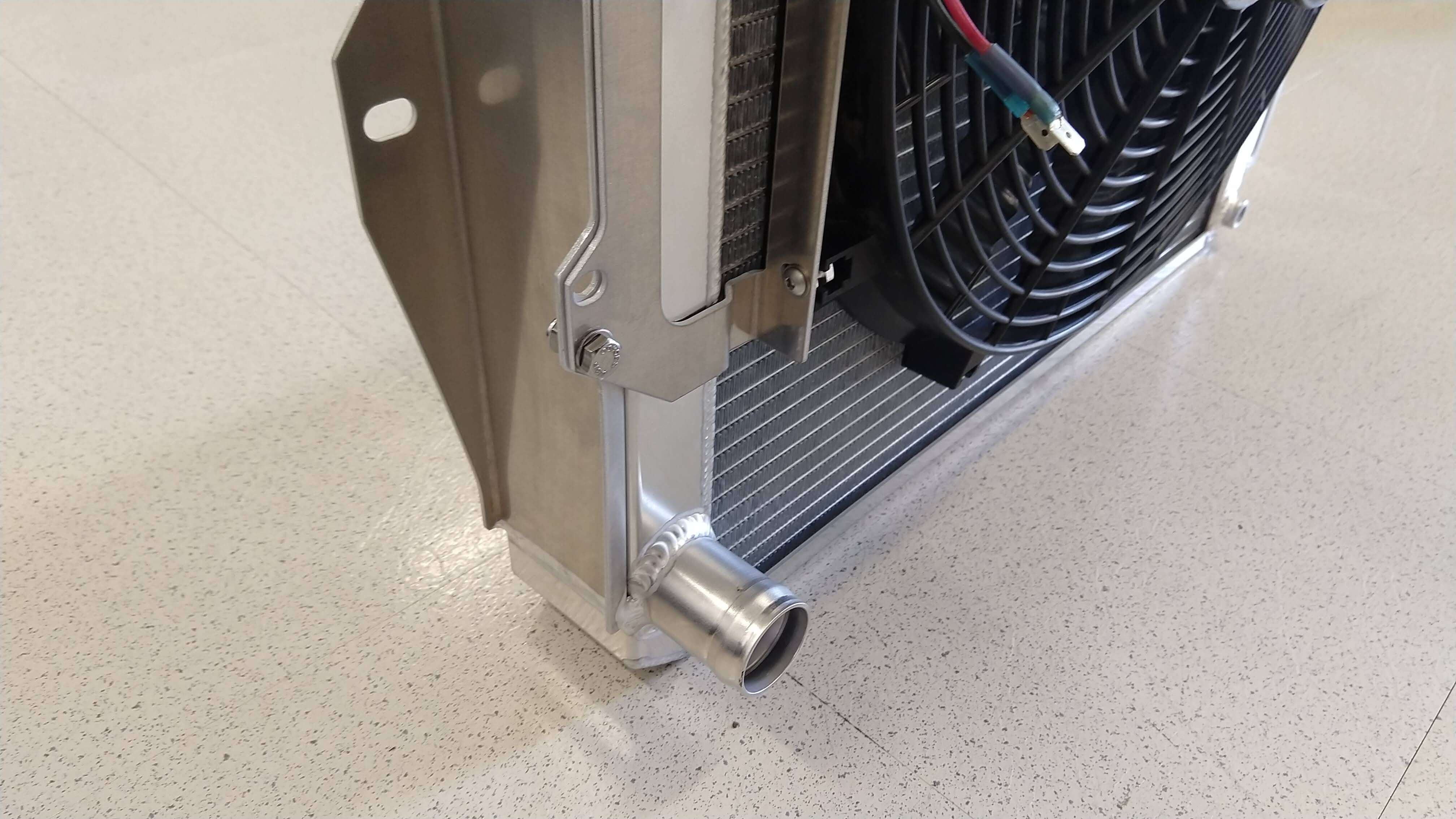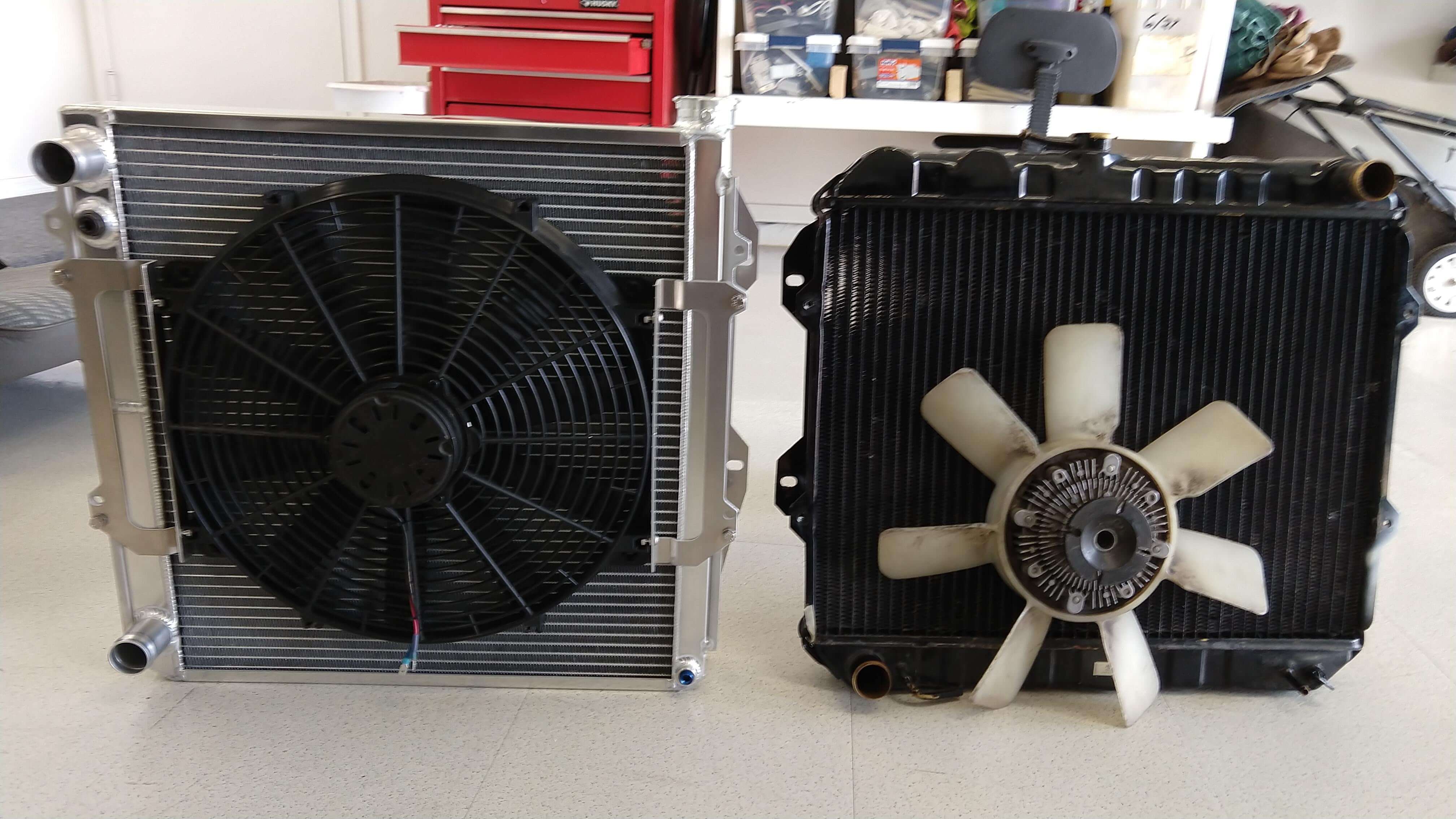 I bought a nice new shiny fan pulley because, well, it's shiny. And you can see it now with no fan attached to it :-)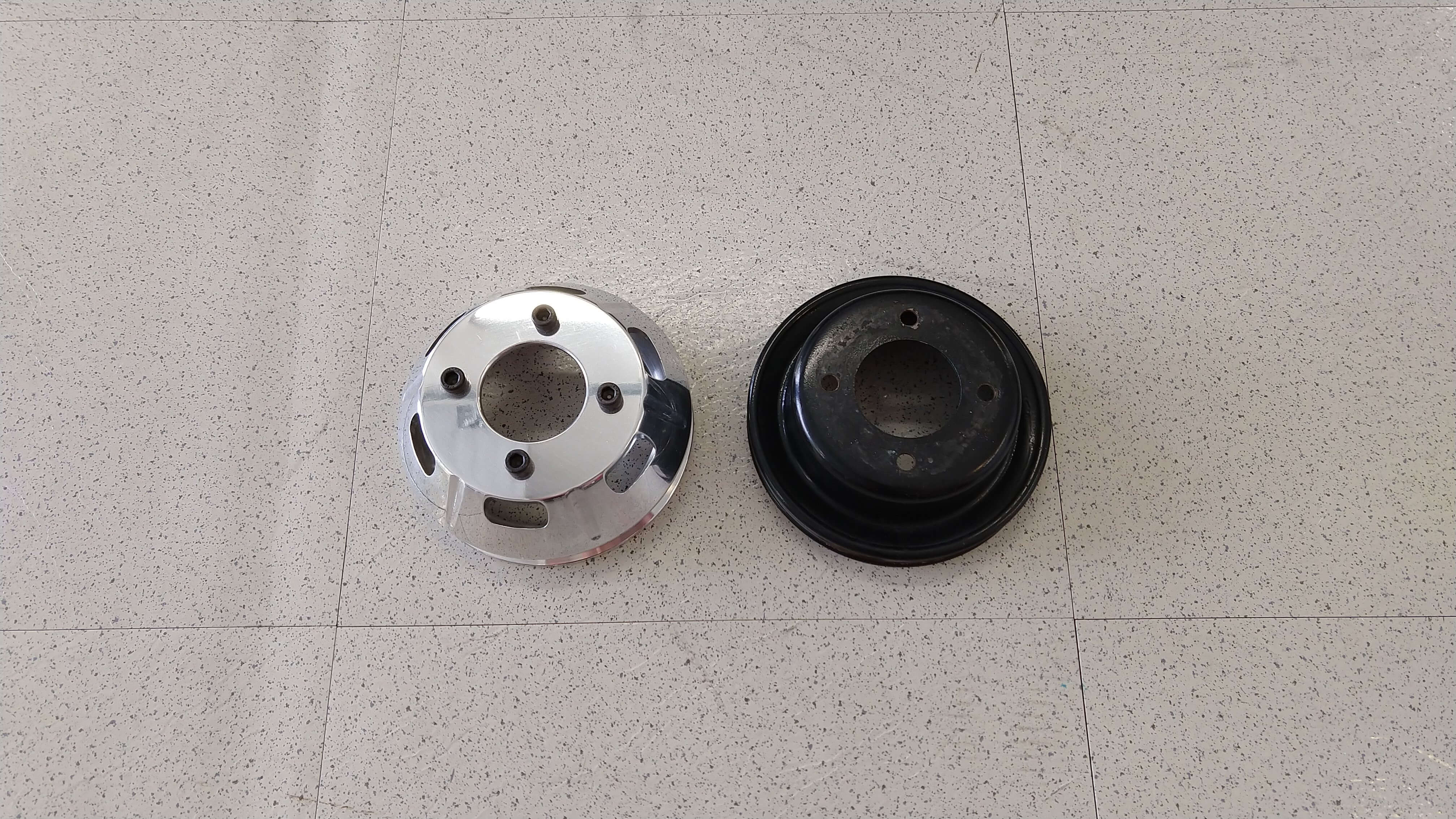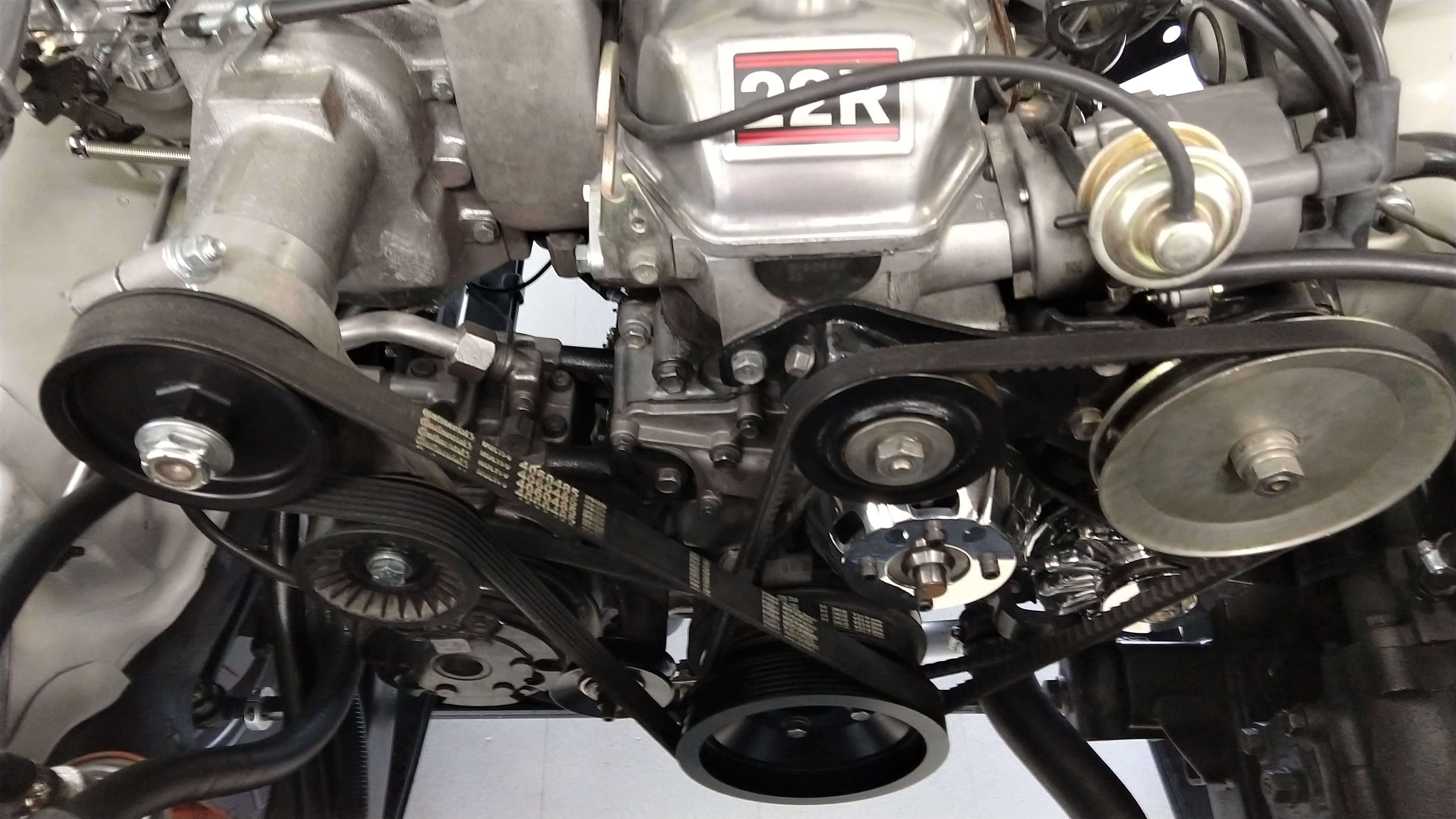 Due to the Double Pass design the top radiator hose inlet was on the opposite side and I couldn't really find one to fit so I made my own (which I didn't know you could do but now I do) out of two 6" 90deg silicone hoses and two connectors and two hose shrinky dink thingies.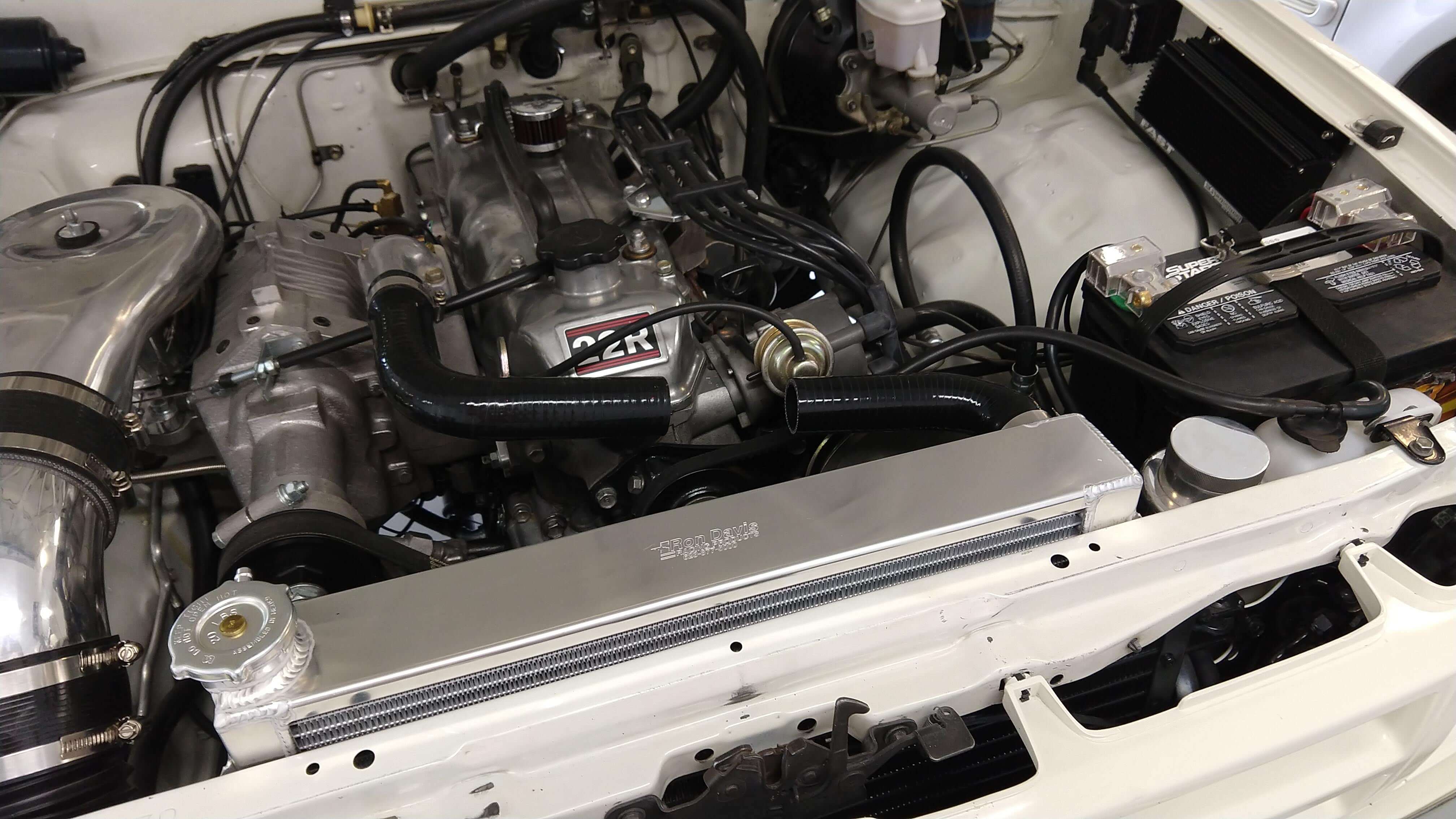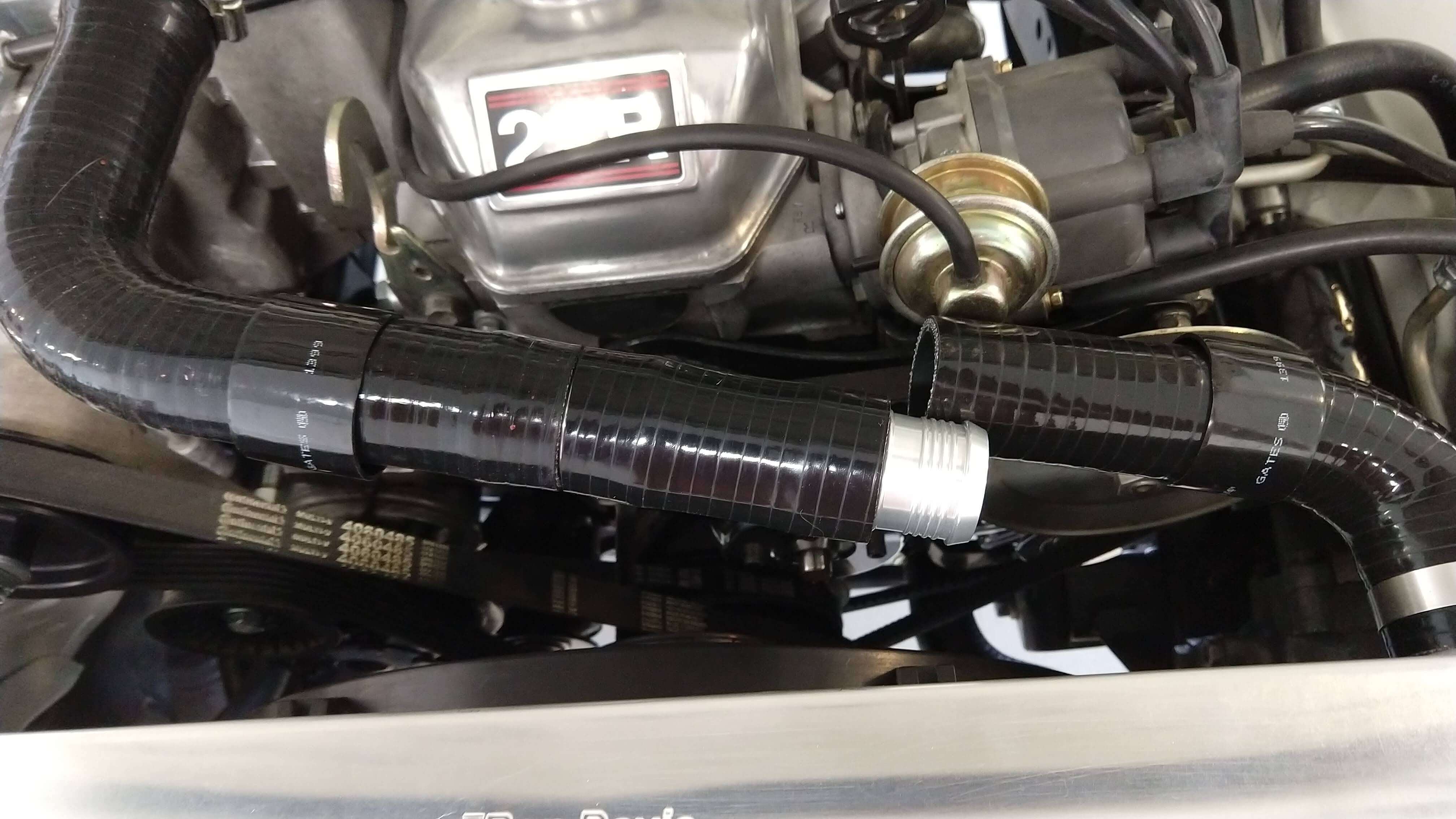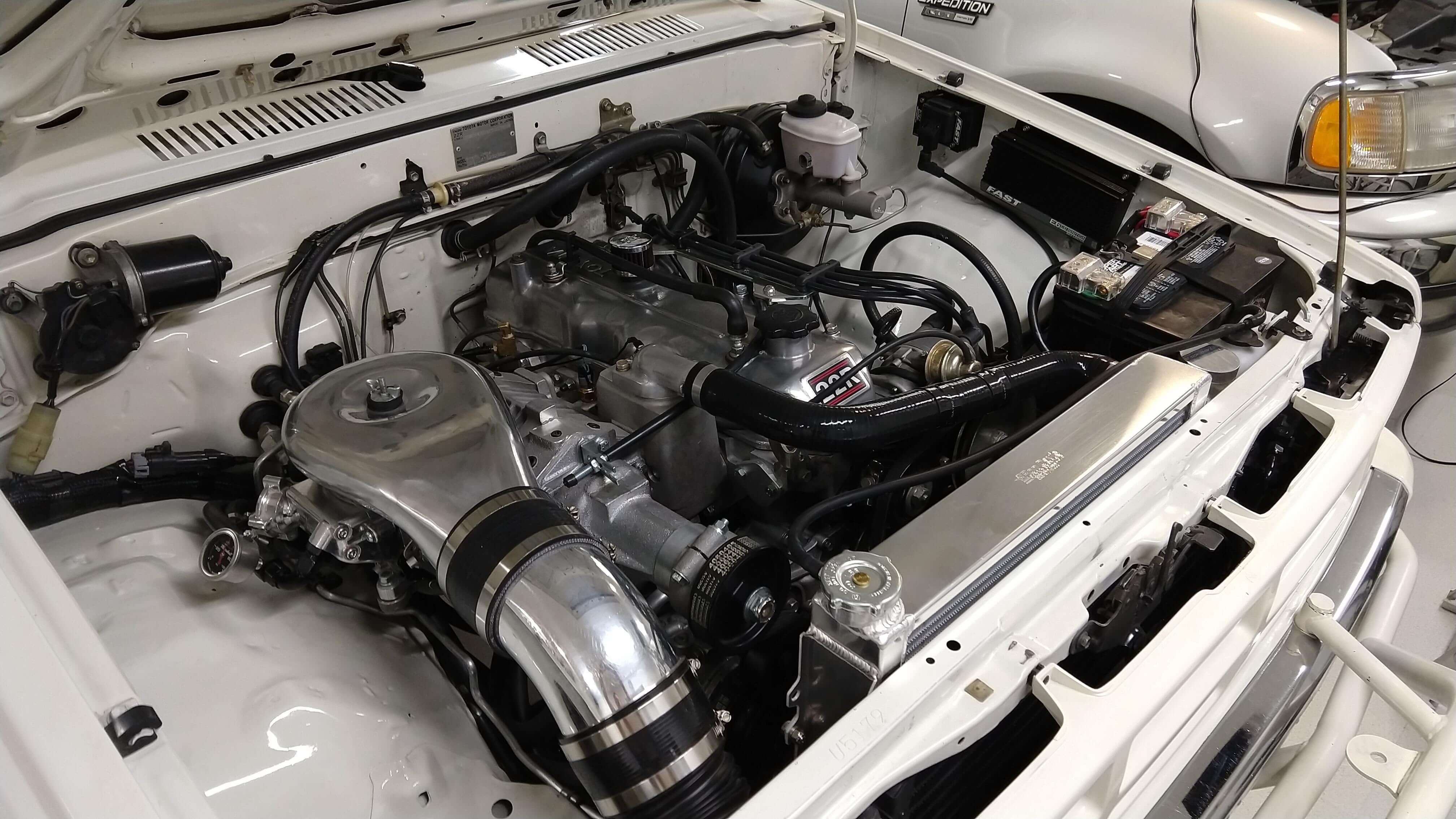 This Radiator did the trick! I was able to floor-it down the freeway with AC on and the temp never got above 200deg! And just going with the flow of traffic it rests around 195deg. BUT.... (to be continued)