Oil filtration and Accessory Drive
Little more progress tonight. Stef's Fabrication Specialties has this awesome oil filter adapter that really simplified things. It mounts the filter horizontally which clears the OEM crossmember and keeps me from having to do an oil filter relocation.
Also got the power steering pump mounted, but now I'll have to clearance the dang headlight of all things. Nothing a little Dremel can't handle.
Also got the Terminator X about 90% wired up. We're getting close!
A special thanks to Holley, Kennedy Engineered Products, Inc, Brian Tooley Racing, and Jessie's Garage. Without them, this project would've been nearly impossible.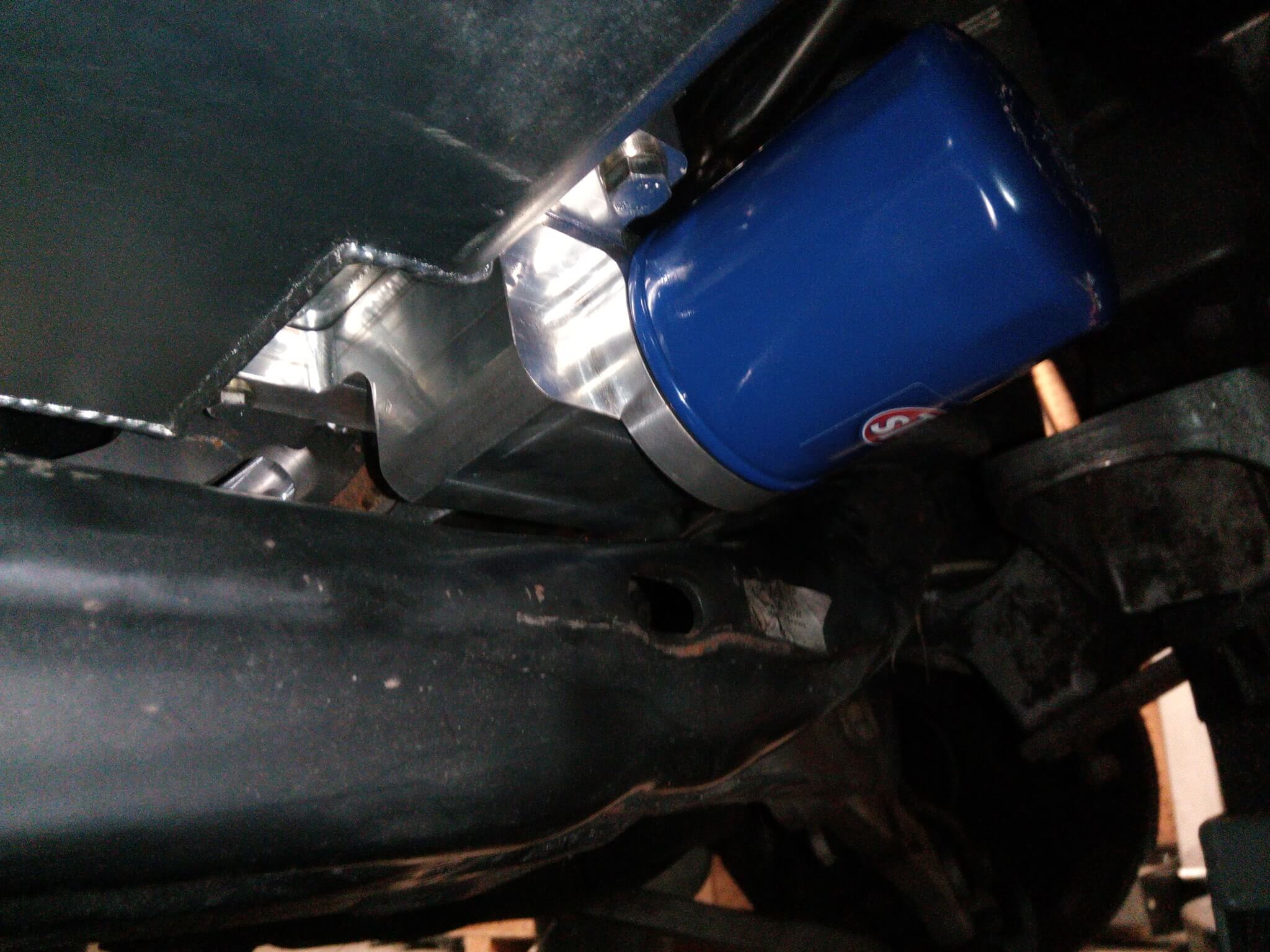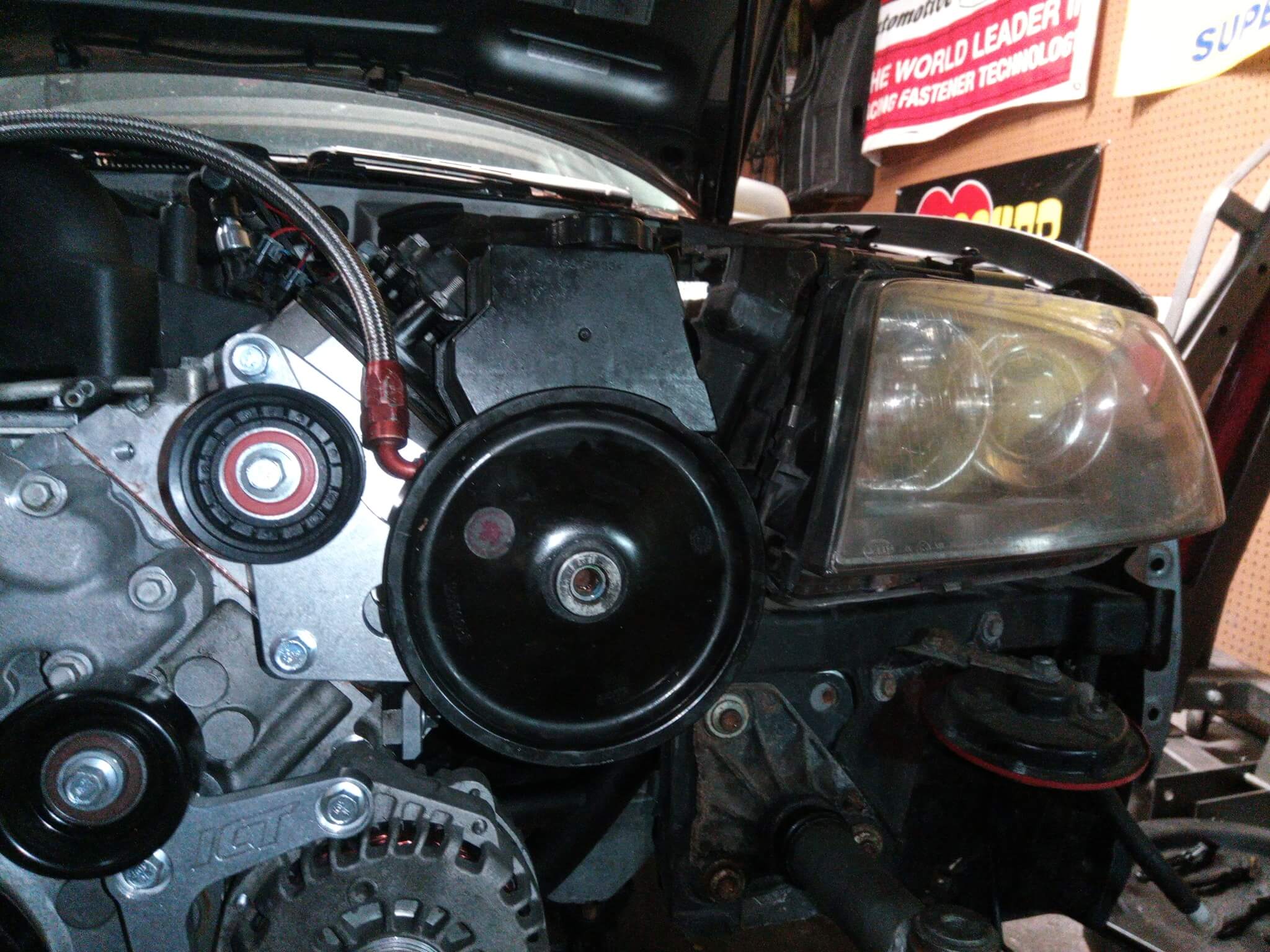 Removed Modifications