Might as well replace all the Speakers and Amplifiers while I have everything apart right?
I had mixed speakers and amps though out the years and decided to go all Alpine Speakers and all Alpine Amps.


I went with 6.5" Mid/Woofer for the doors. I must have had only 6" speakers there before because I had to do some more routeing and it got close to the edges. The wood speaker holder was something I made many years ago and used DashMat material to cover it because of its acoustically transparent properties.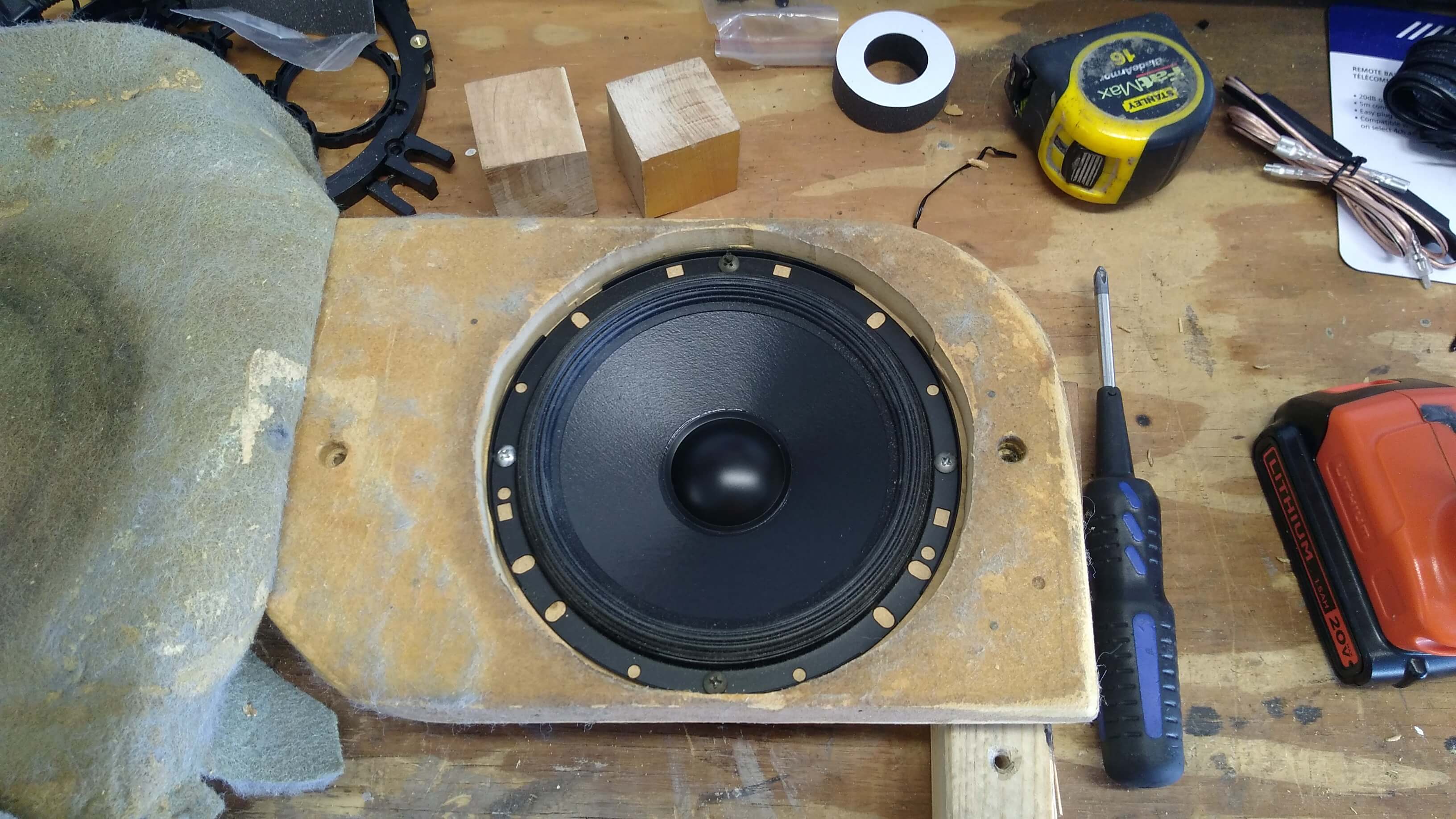 I put 1" Tweeters in the Dash moved slightly towards the center to help pull the sound up and around. It bounces off the windshield for a nice front stage impression. Through out the years I've found that is the best place for me for this truck.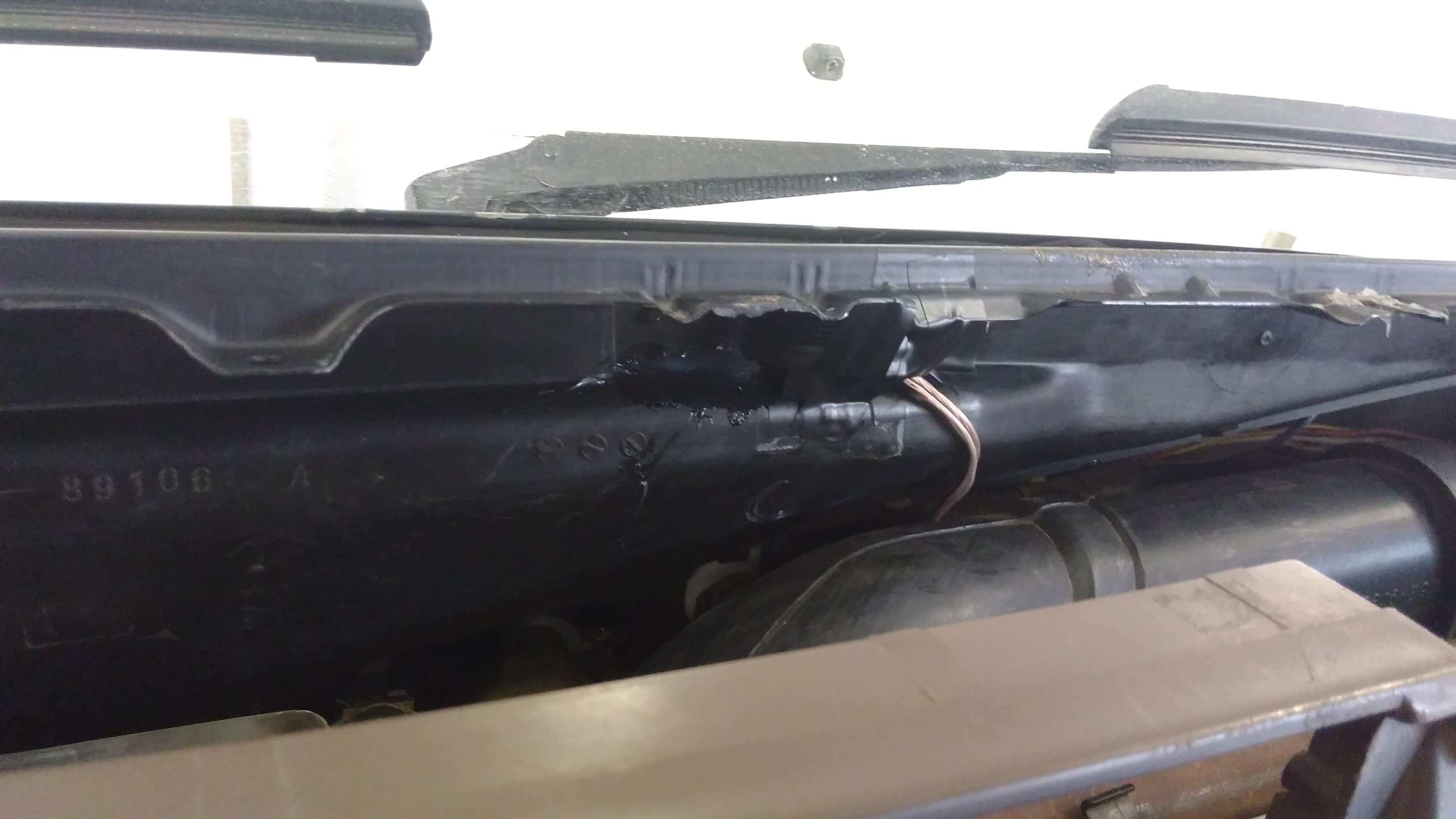 It ain't pretty but it works and you don't see it :-)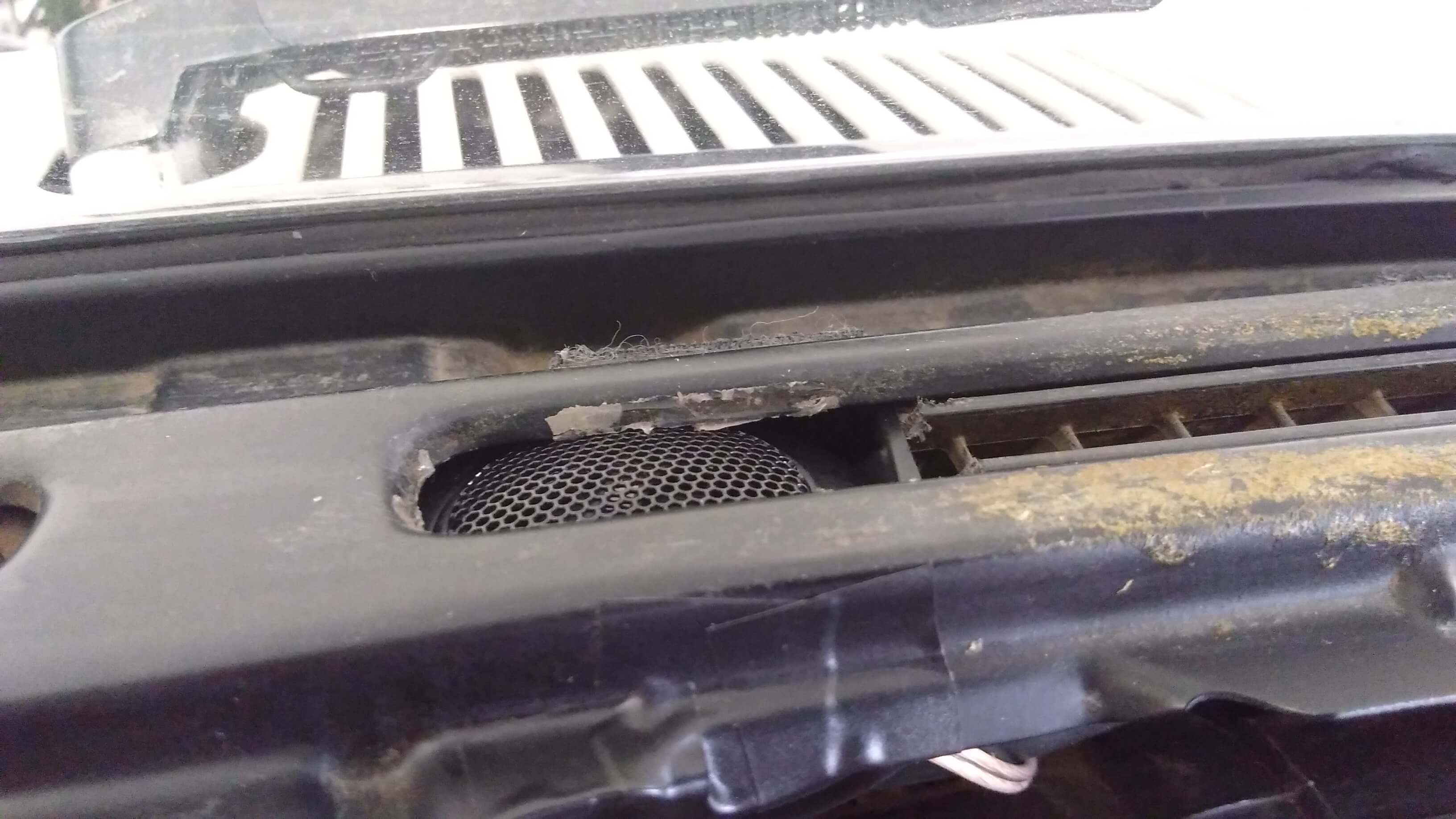 I am able to fit 4" coaxial speakers in the side pillars for a little surround sound ;-)
And if anyone with a keen Toyota truck eye might notice I Frenched/reversed the seat belt mechanism into the pillar as well to make more room for the Sub box.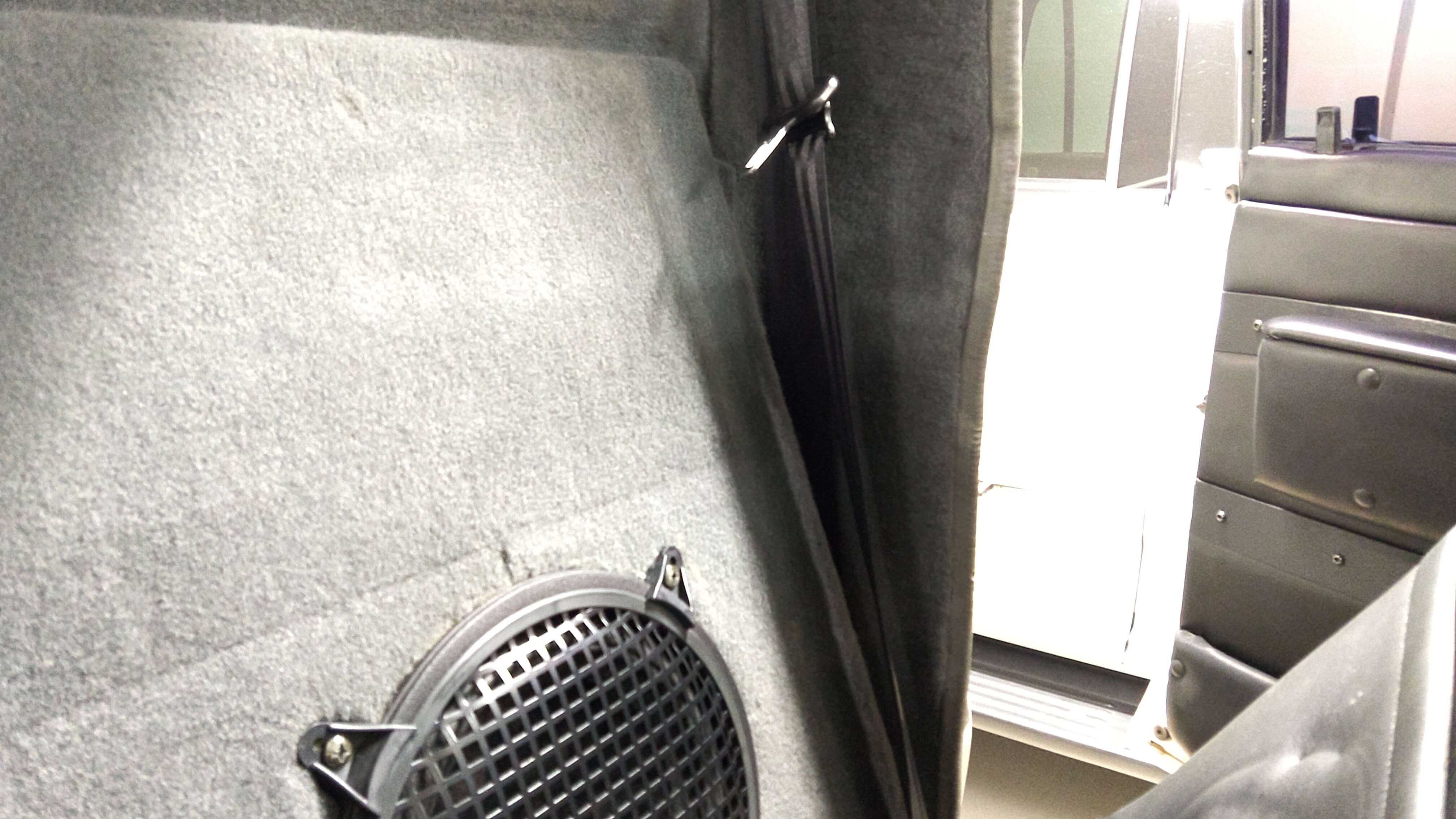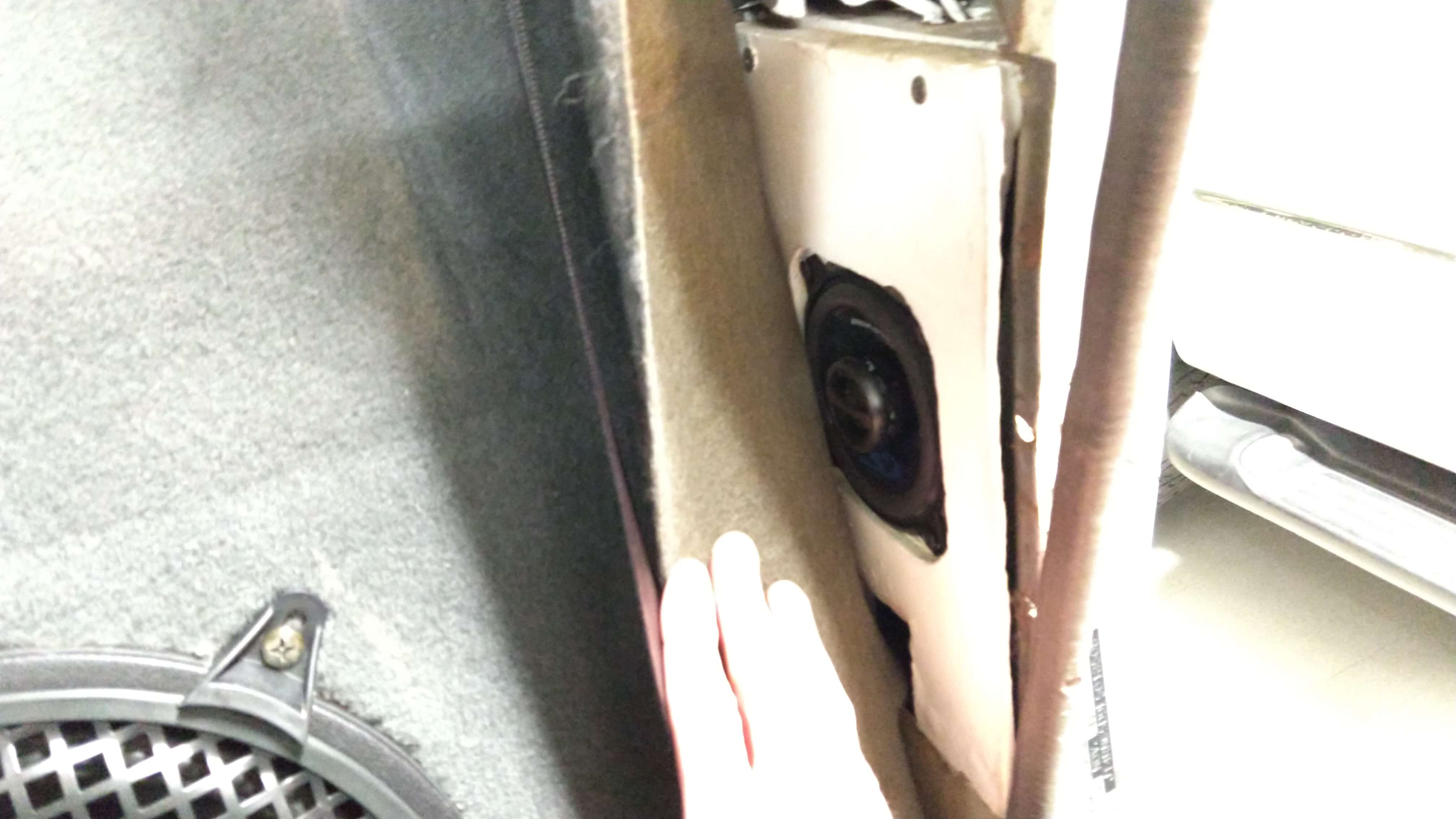 I replaced my early 90's Orion 10" Subs with new Alpine 10" Subs, big difference.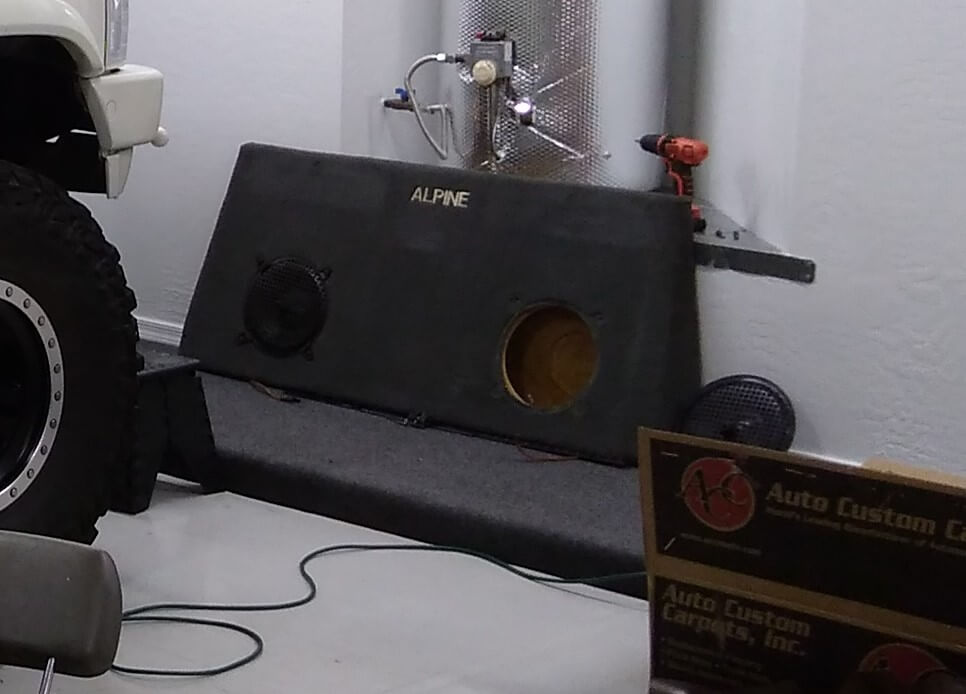 Next I replaced the Amplifiers. These are nice because they are a Class D type amplifiers which can be smaller for the same amount of power as the class A/B amplifiers and don't throw as much heat.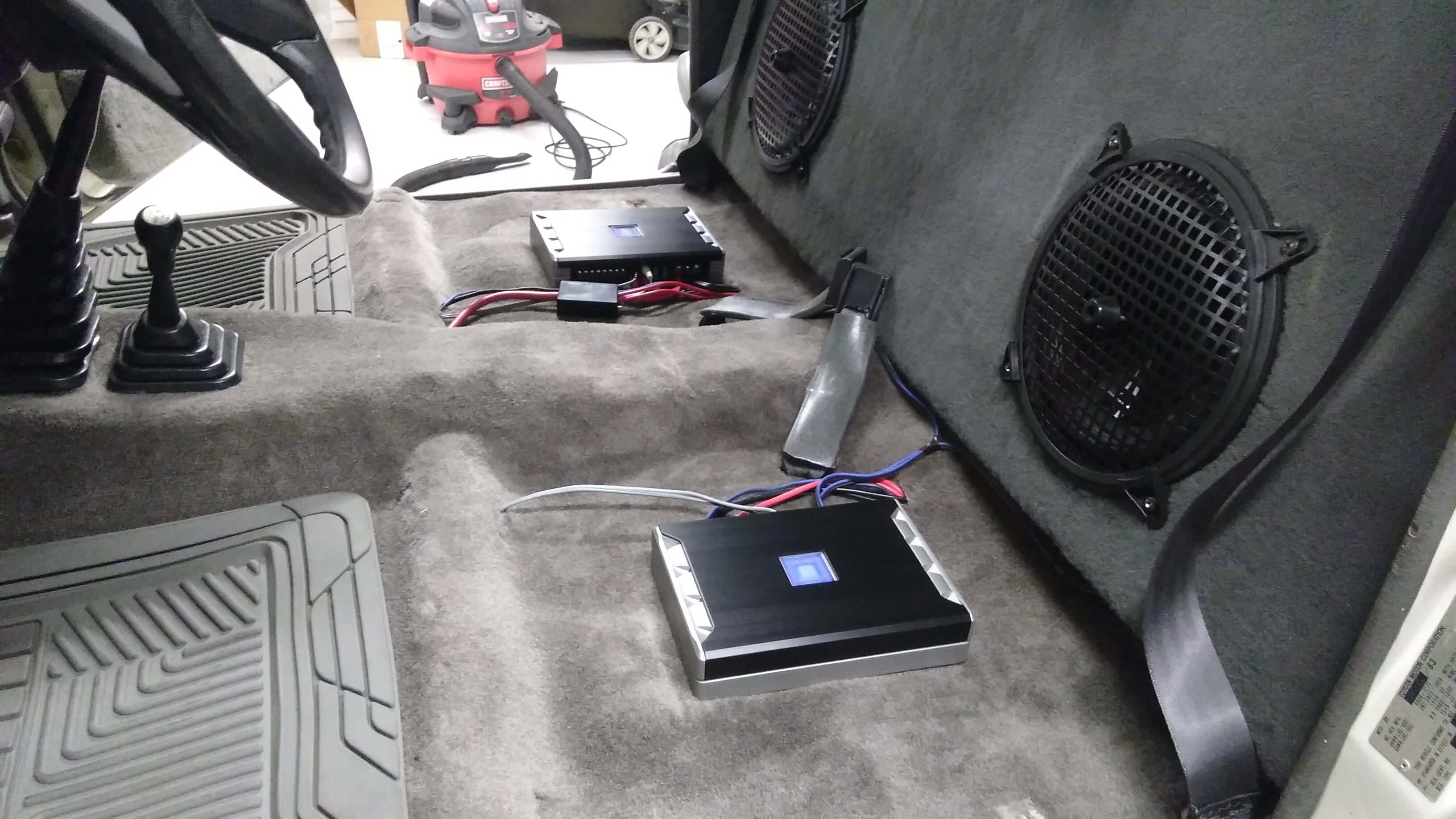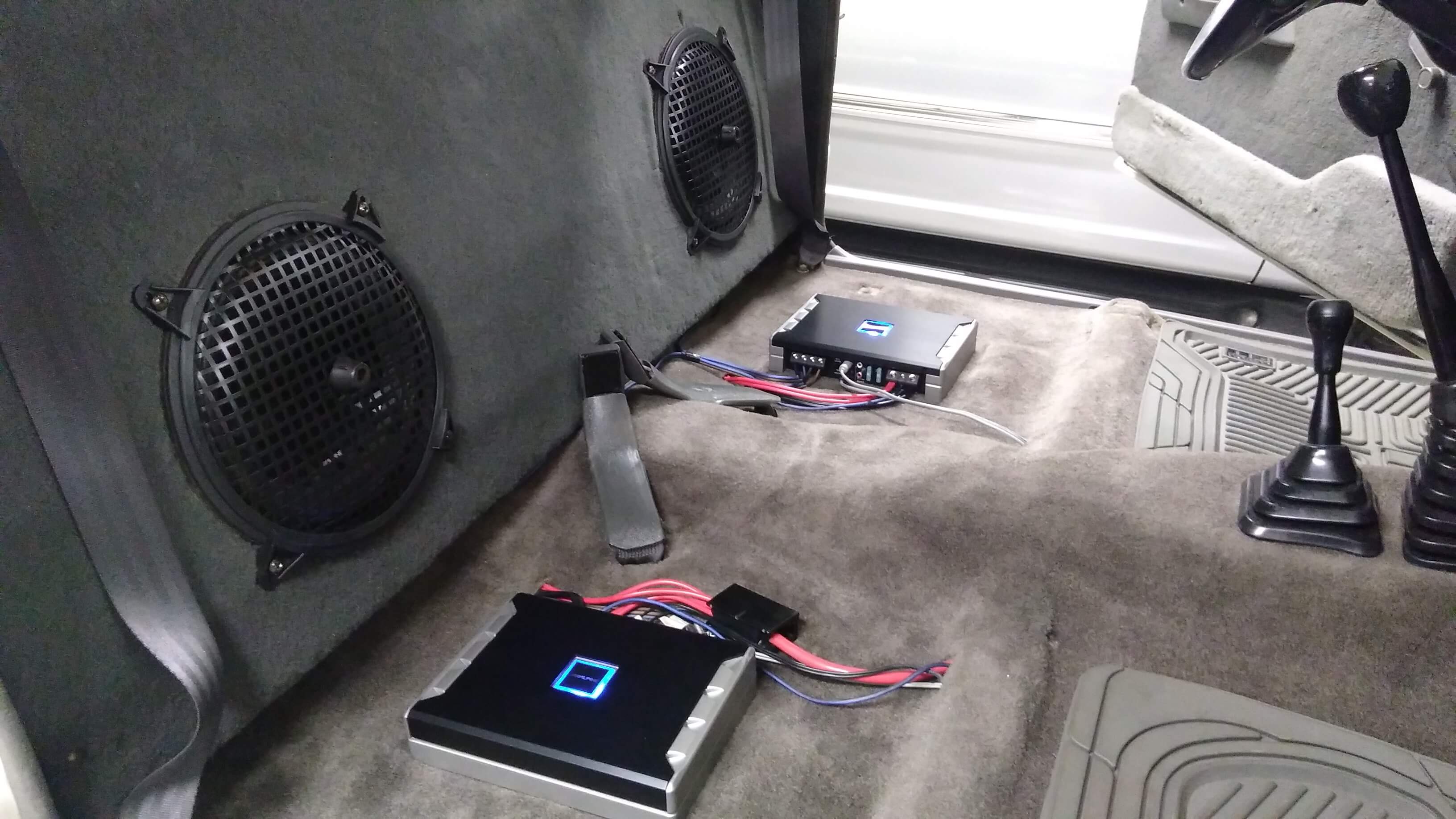 I kept the old Head Units (for now).