The front grill had been through a lot over the years, One rear-end accident, One ran-into-a-ditch accident and lots of debris. For each of the accidents I was able to wrap a chain around the front brush guard and a large tree and slowly pull the bumper and brush guard out of the grill by reversing the truck in 4WD Low-Range lol.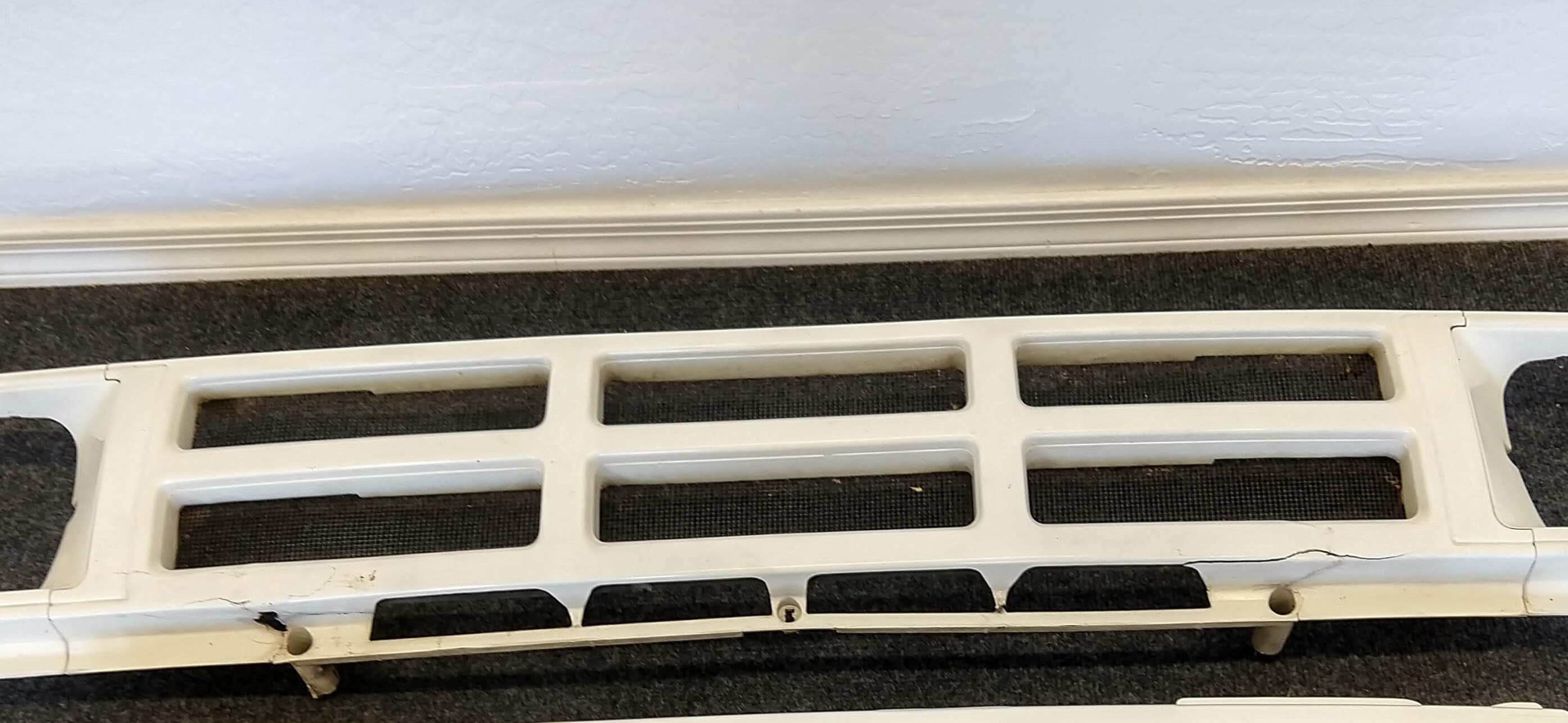 I found a new grill online and started cutting the slates out.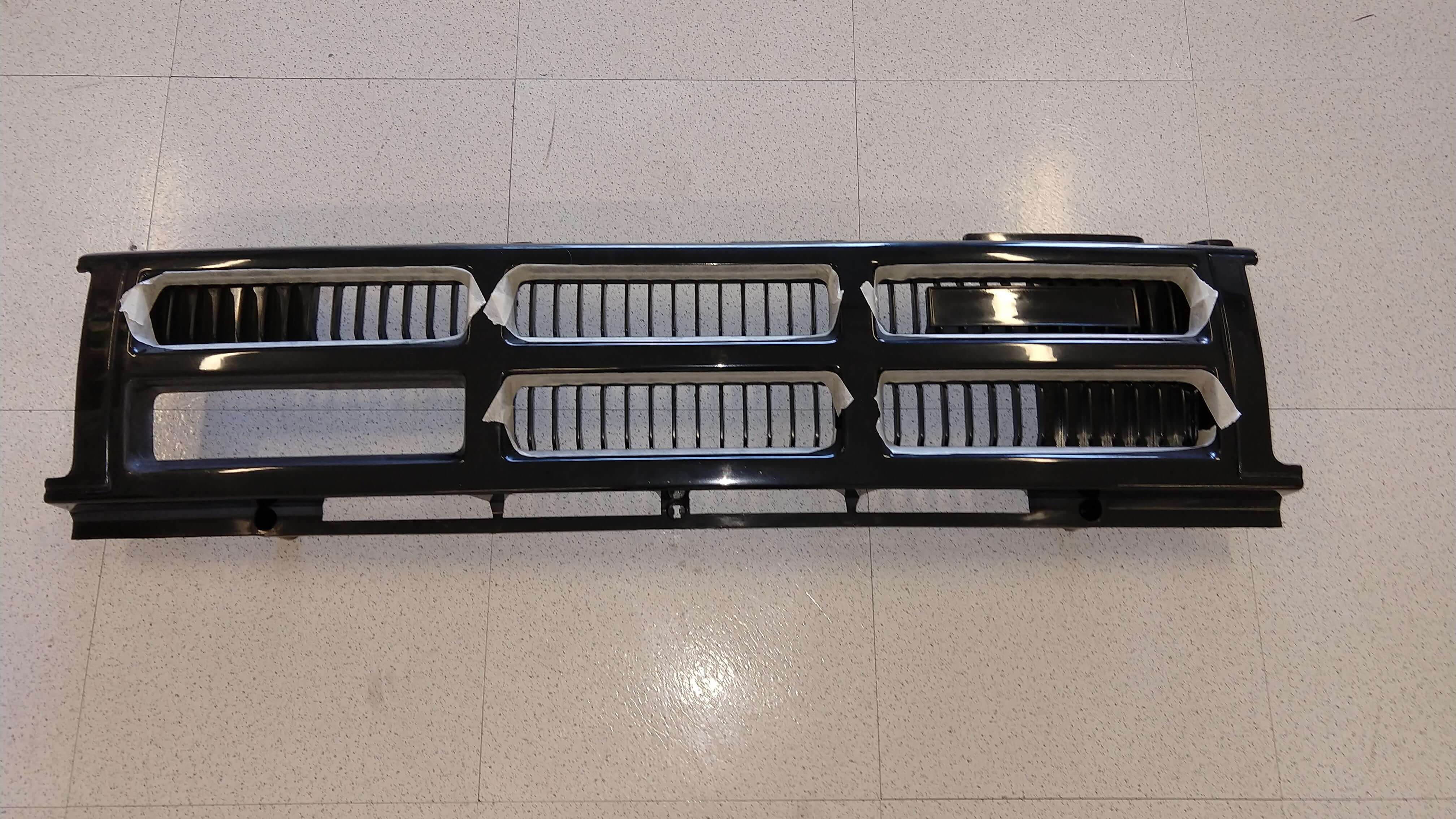 Originally I just had some cheap mesh wire held in with globs of silicone. I can't complain too much because it did last 30yrs: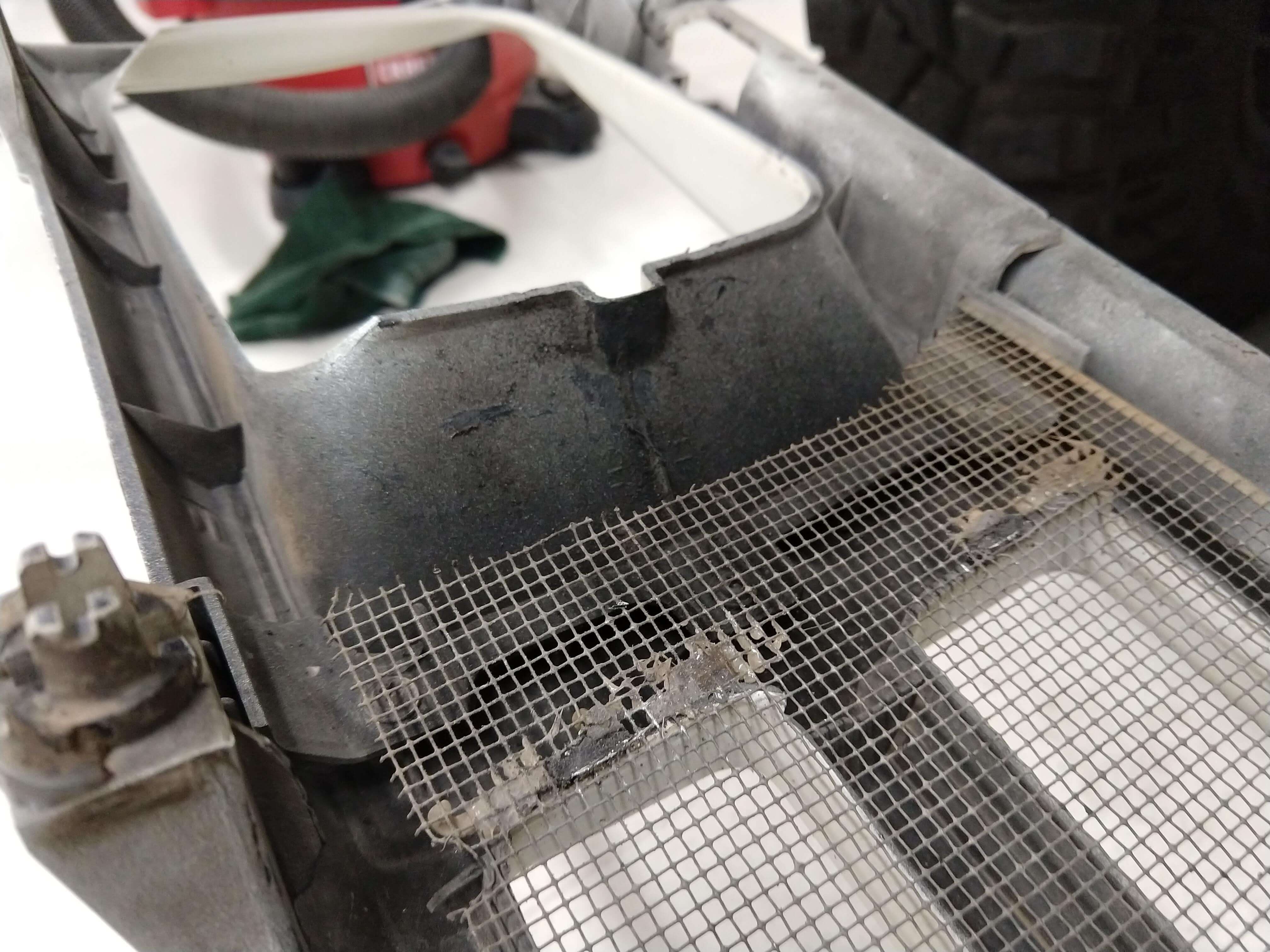 This time though I thought I'd try to do it a little better. I found some nice metal grill material at CustomCarGrills.com and I fastened some wall anchors to the grill with JB weld so I could screw it place and not use silicone globs.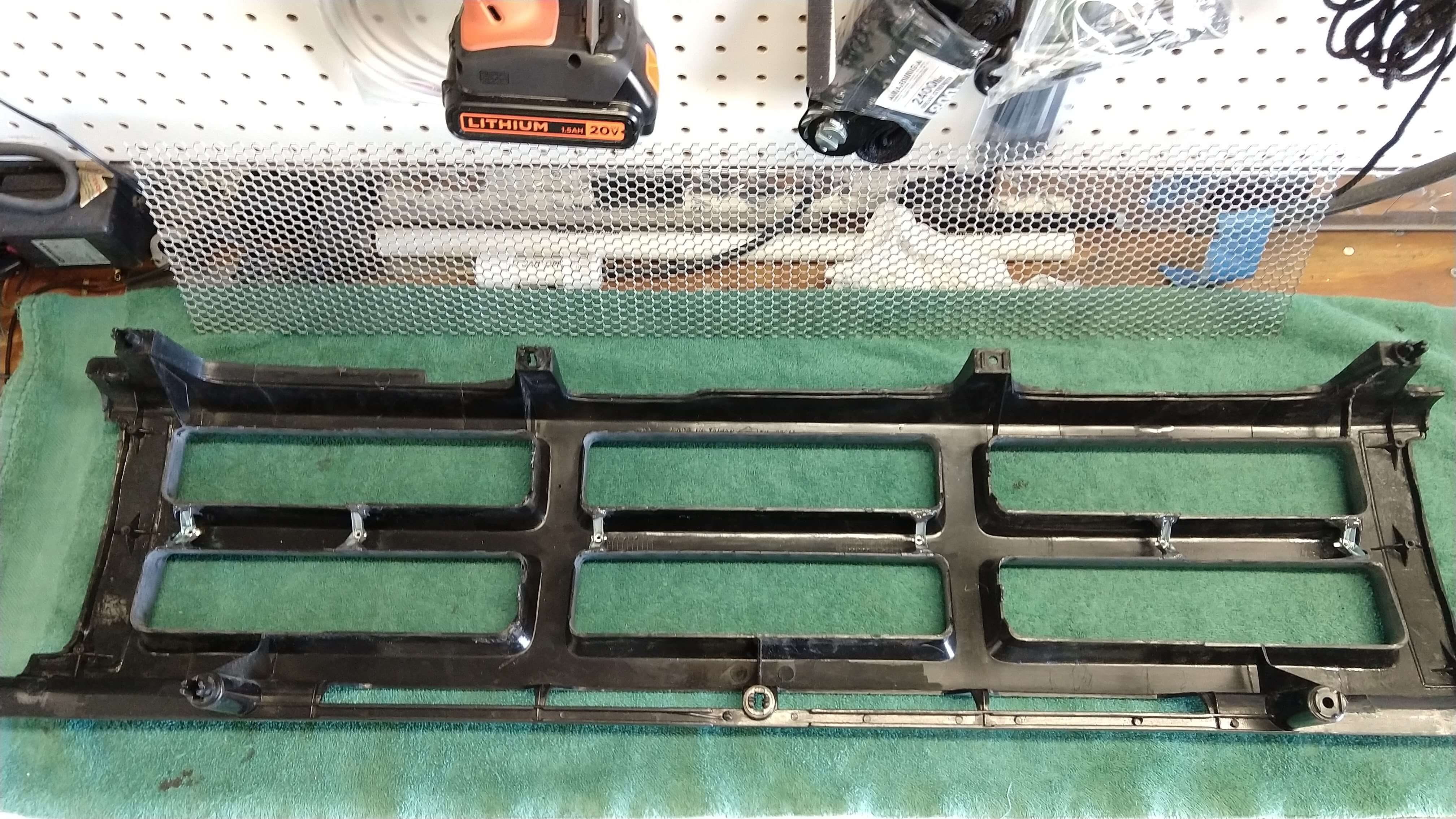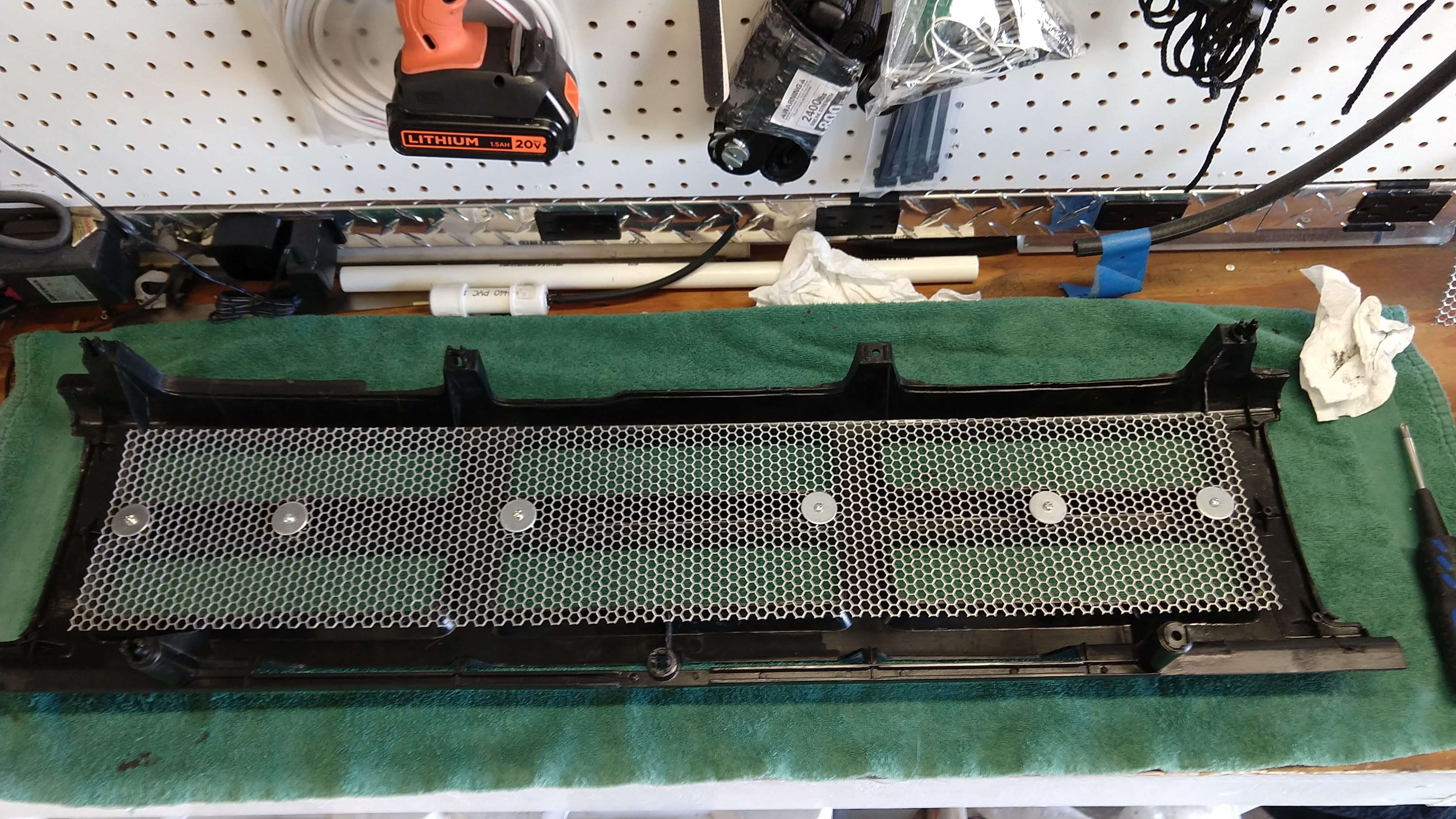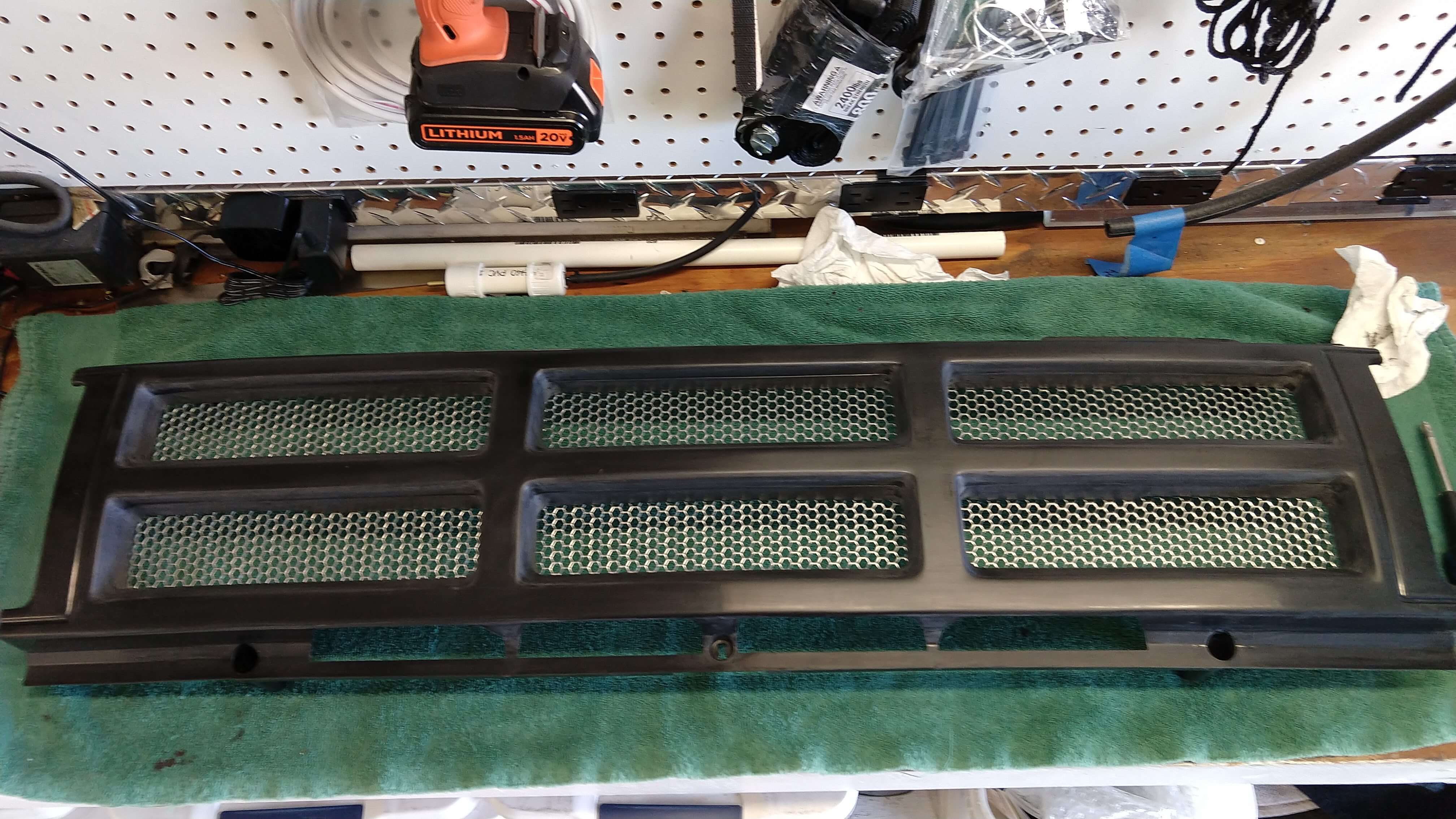 Did some painting: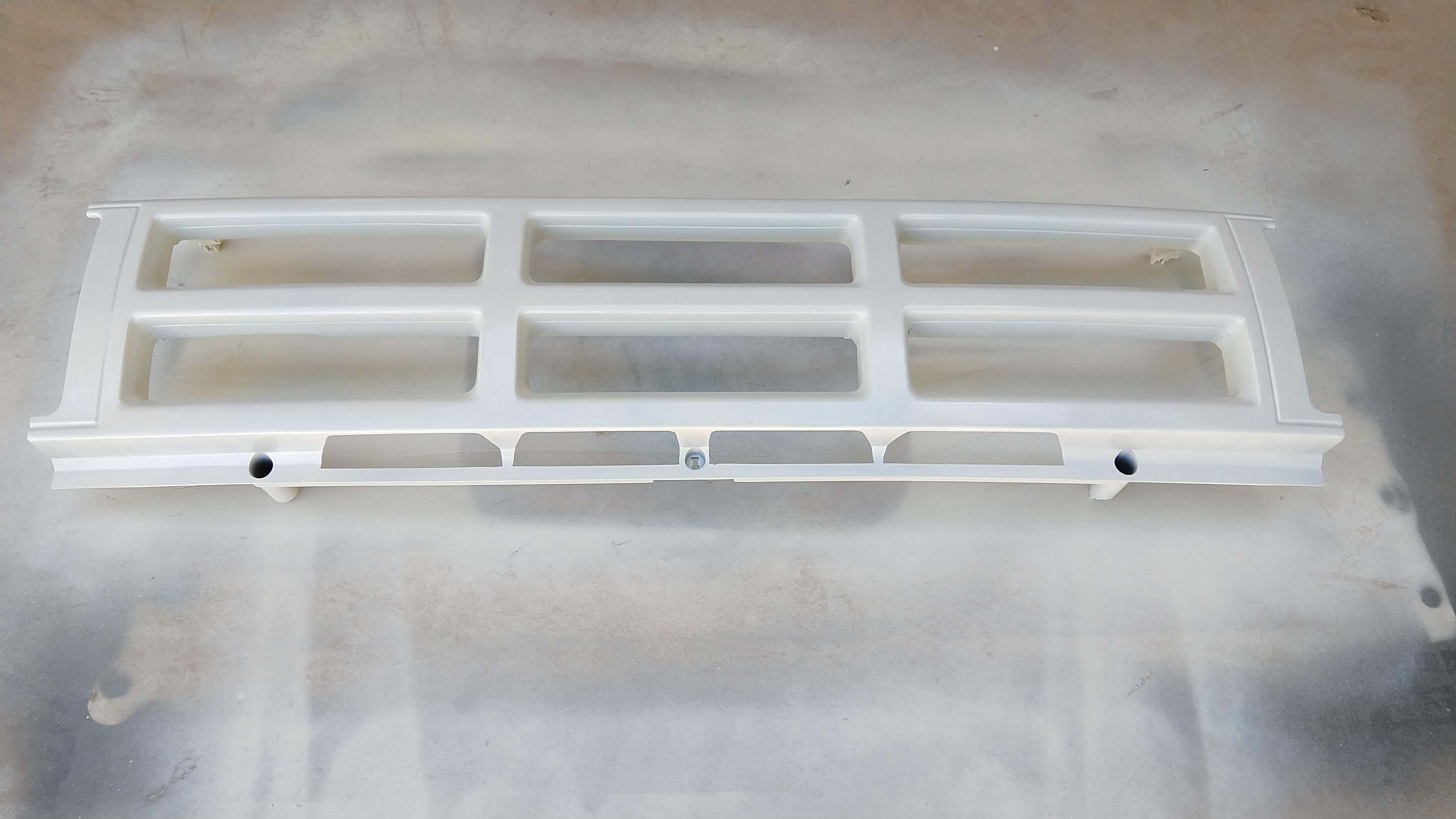 And wallah, a nice shiny new grill.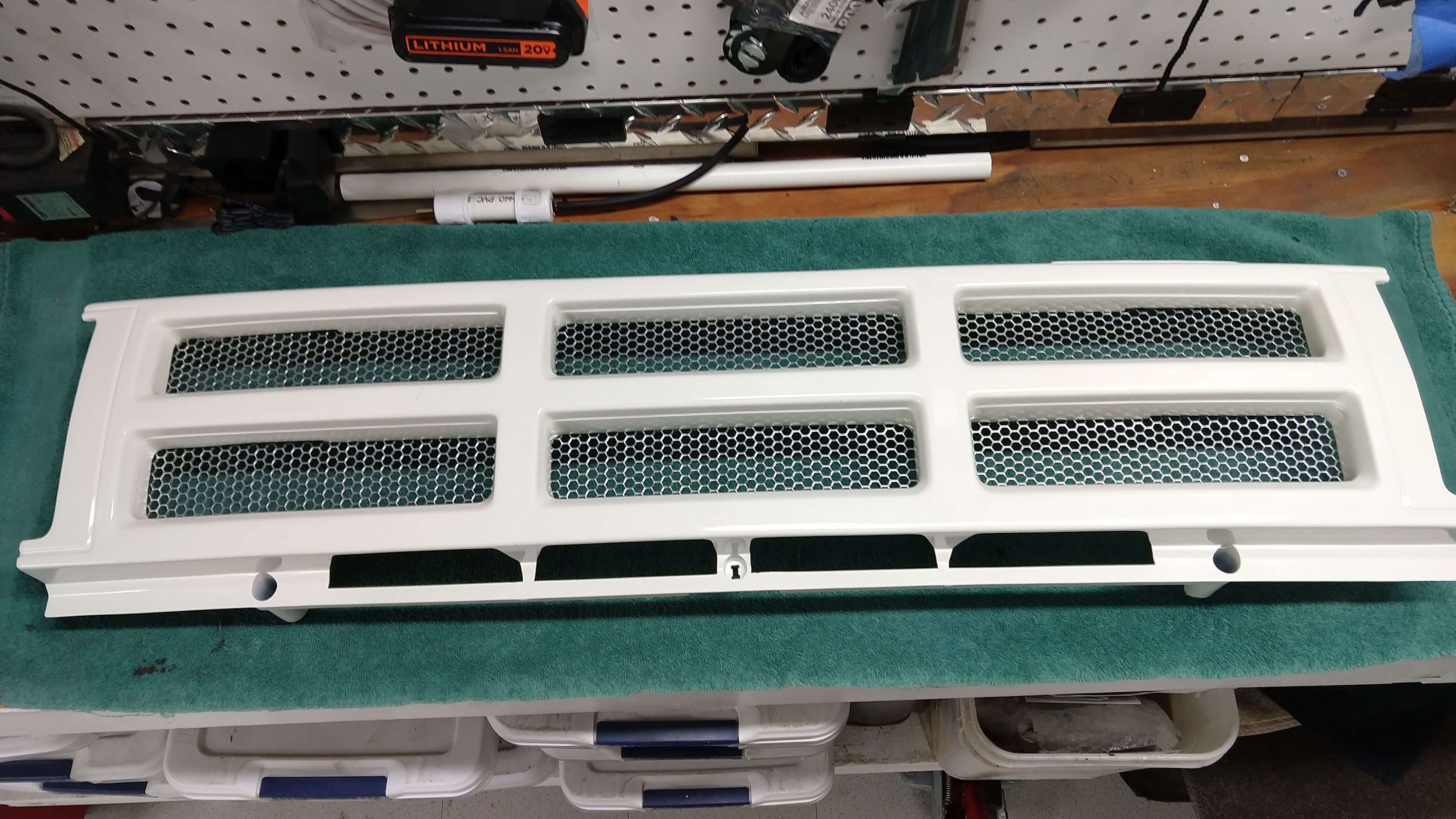 A little comparison between the two: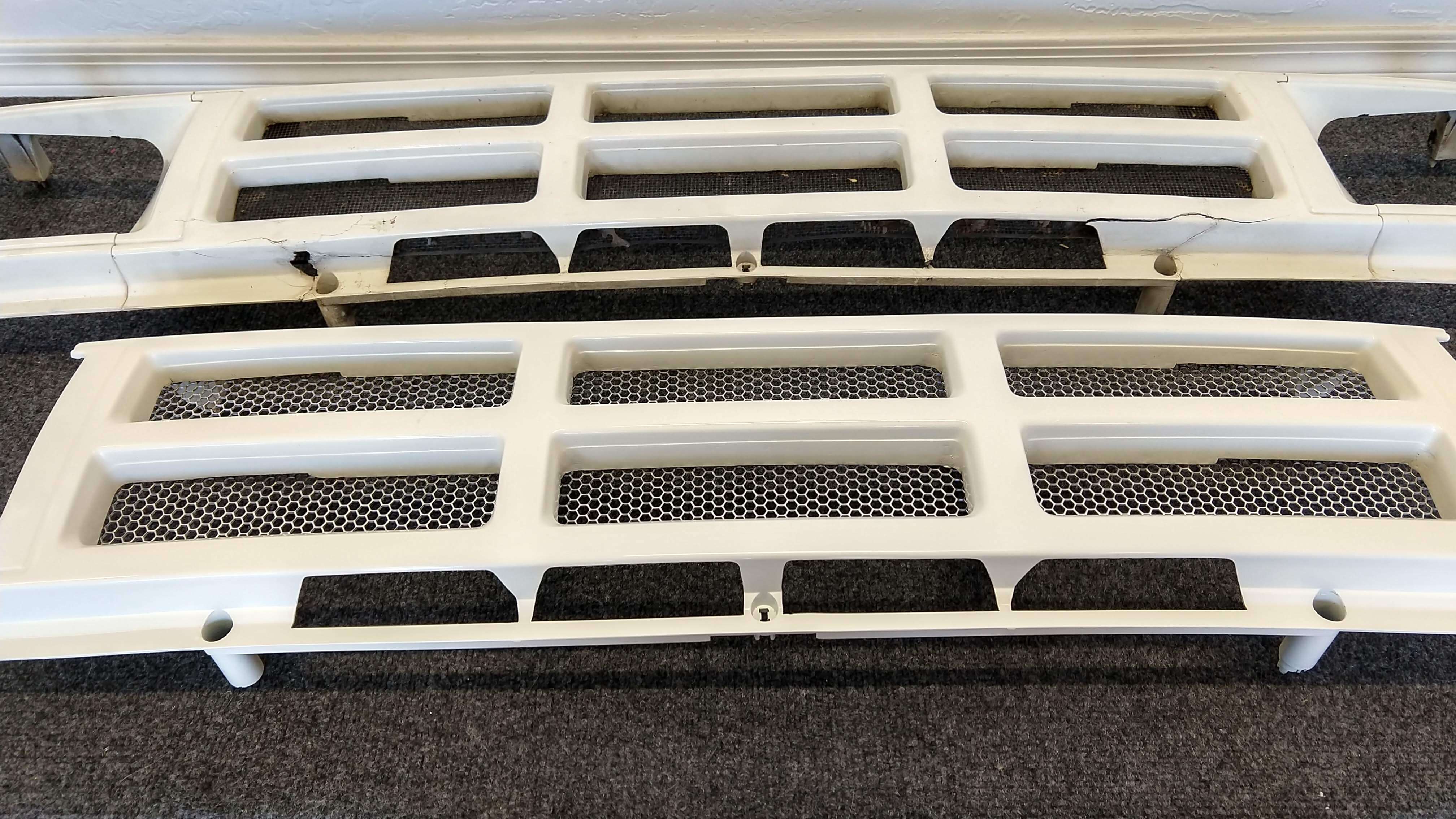 And back on the truck: