May 2017 - Engine is pulled
After the Orange Monsters trip to North Carolina I drove him on occasion but he never seemed to run quite to satisfaction. I mad attempts to adjust the timing but the distributor would not budge. Eventually that turned int a battle of wills and I believe the score was Distributor - 27, Paul -0. And then in April of 2017 I made the decision and more importantly, got the blessing from my better half, to get the engine overhauled. We pushed him out of the garage, gave him an overdue bath and put him back in backed in to make pulling the engine easier.
This is a picture I took to document all the hose and wire routings before I took everything apart.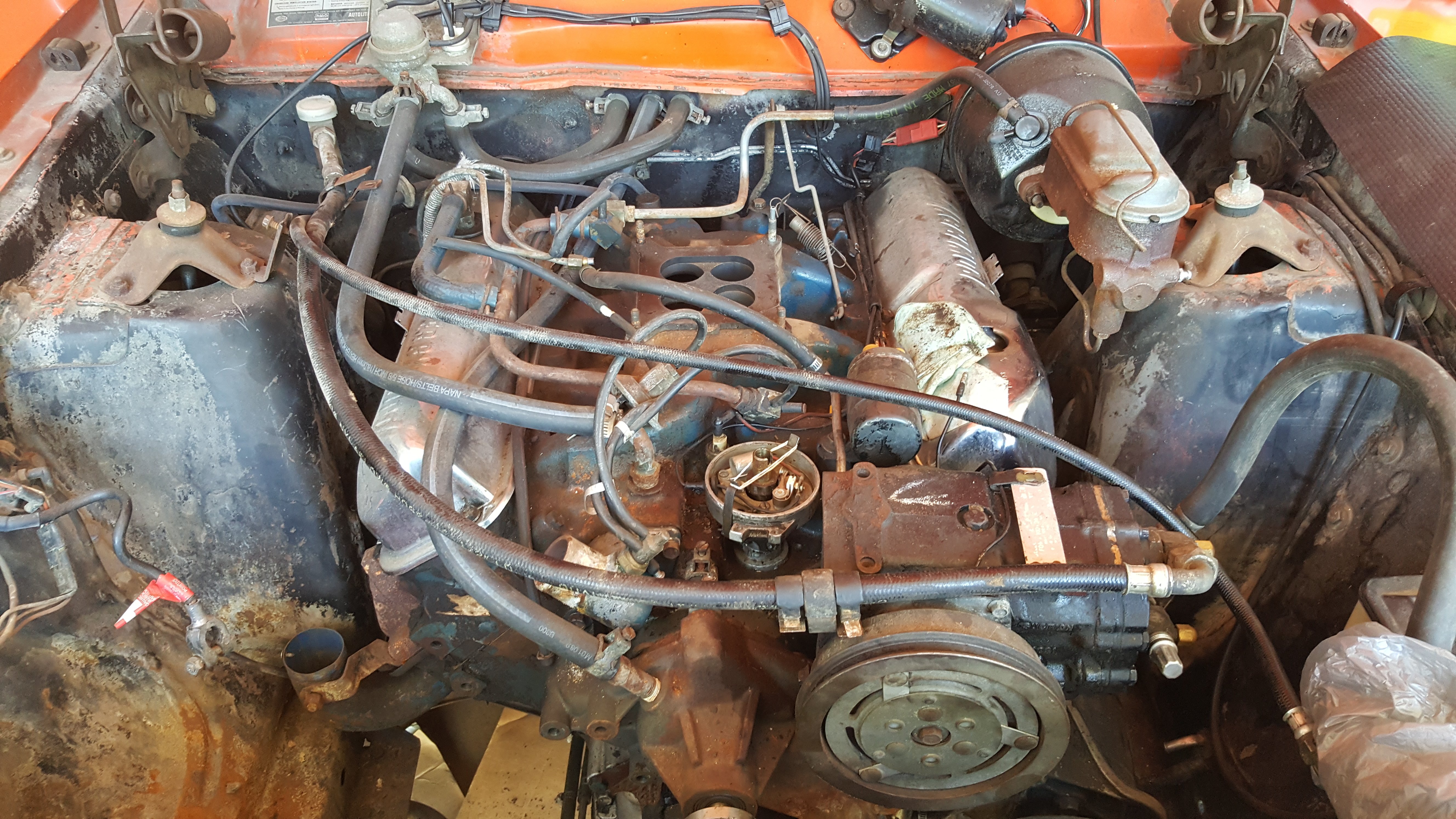 The large dent in the oil pan is from a trip to the Colorado Rockies. We had a car top camper attached to the drip rails and you can still see the indentations from that. We were joined by his uncle and his family in a Toyota Land Cruiser, also with a camper topper but much more at home with the roads there. One of those boulders proved to be just a bit too high for the low clearance of the Cyclone. I remember hearing it hit. The front cross member also got bent which will make an appearance later. I considered keeping the original pan on the engine but went with a reproduction pan instead, keeping the original as a future man cave decoration.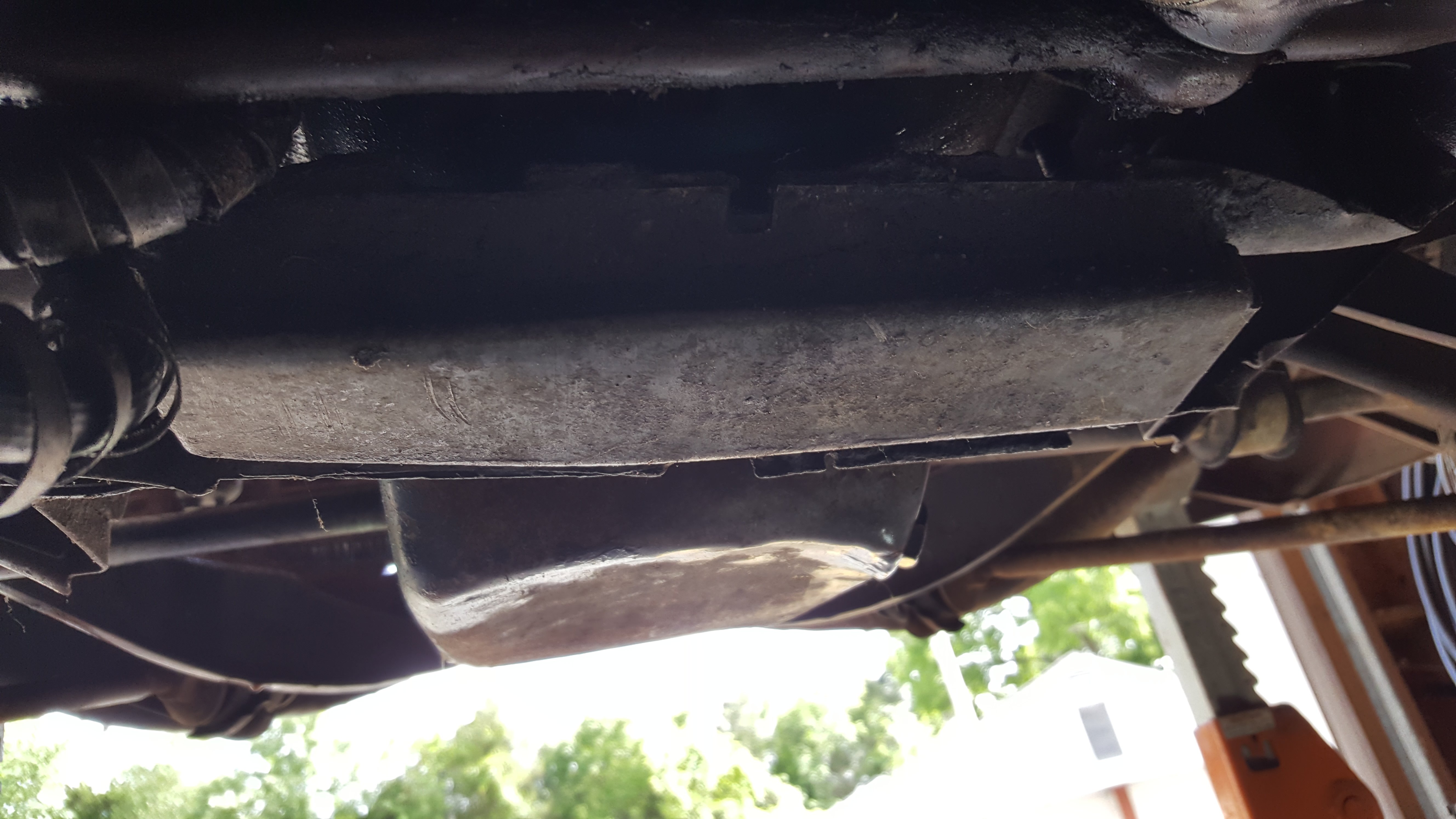 And out comes the engine!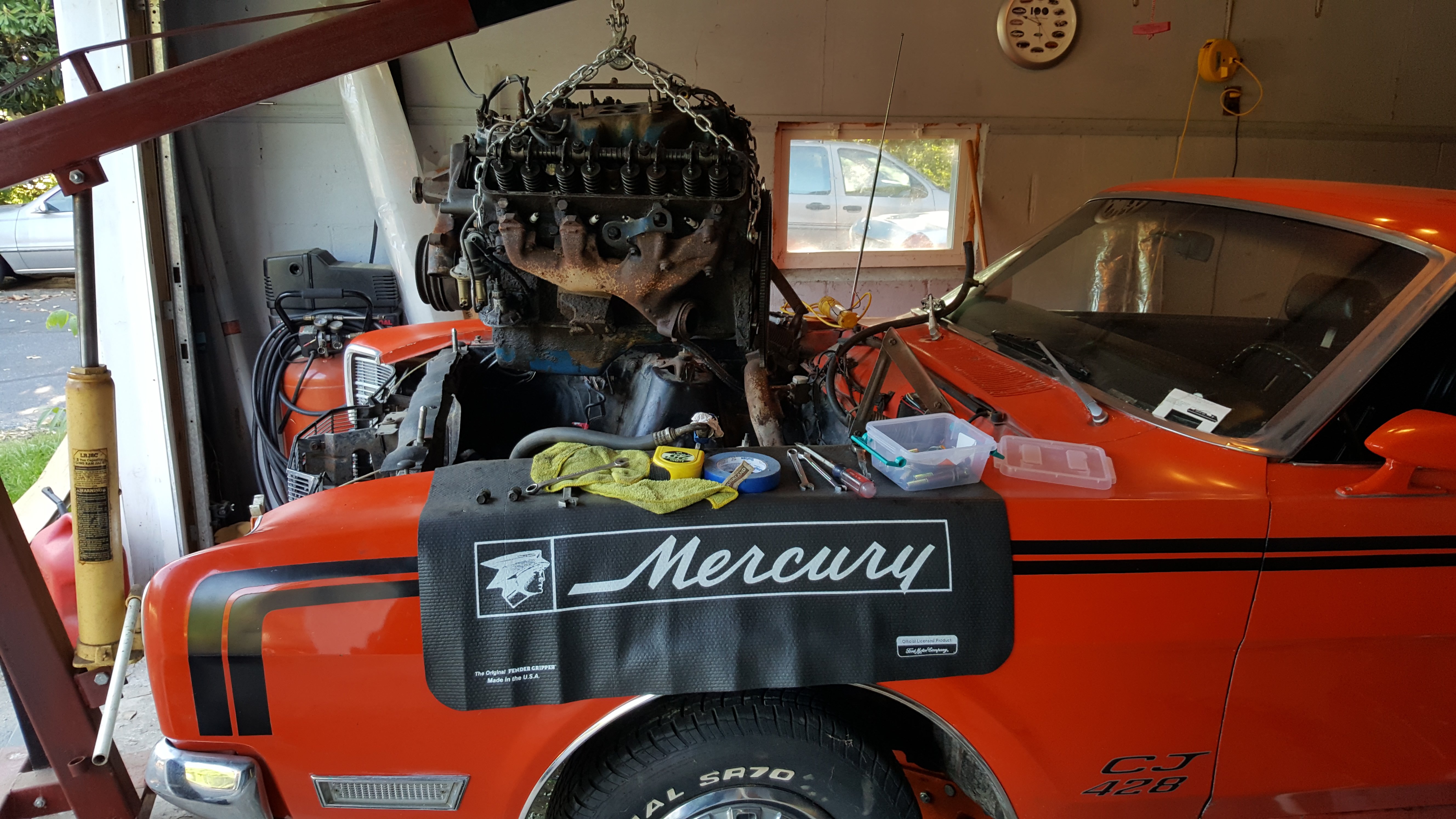 With the engine out I was going to want to roll the car out for cleaning, painting and other things so I built this jig to keep the transmission lifted so that could be done.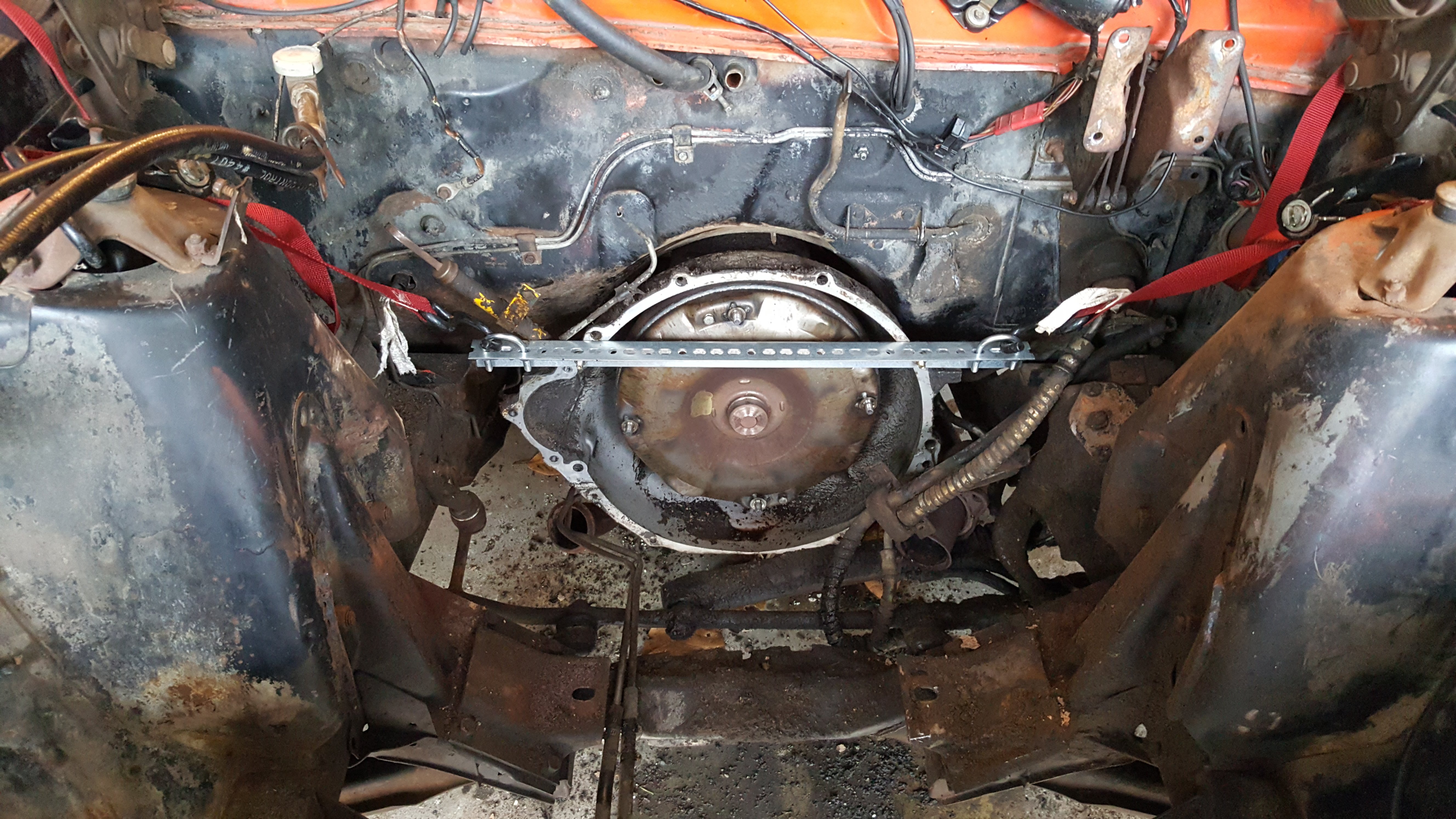 I had read that Cobra Jets had a large C put on the back of the block. Not that I had any doubts but I was happy to see this.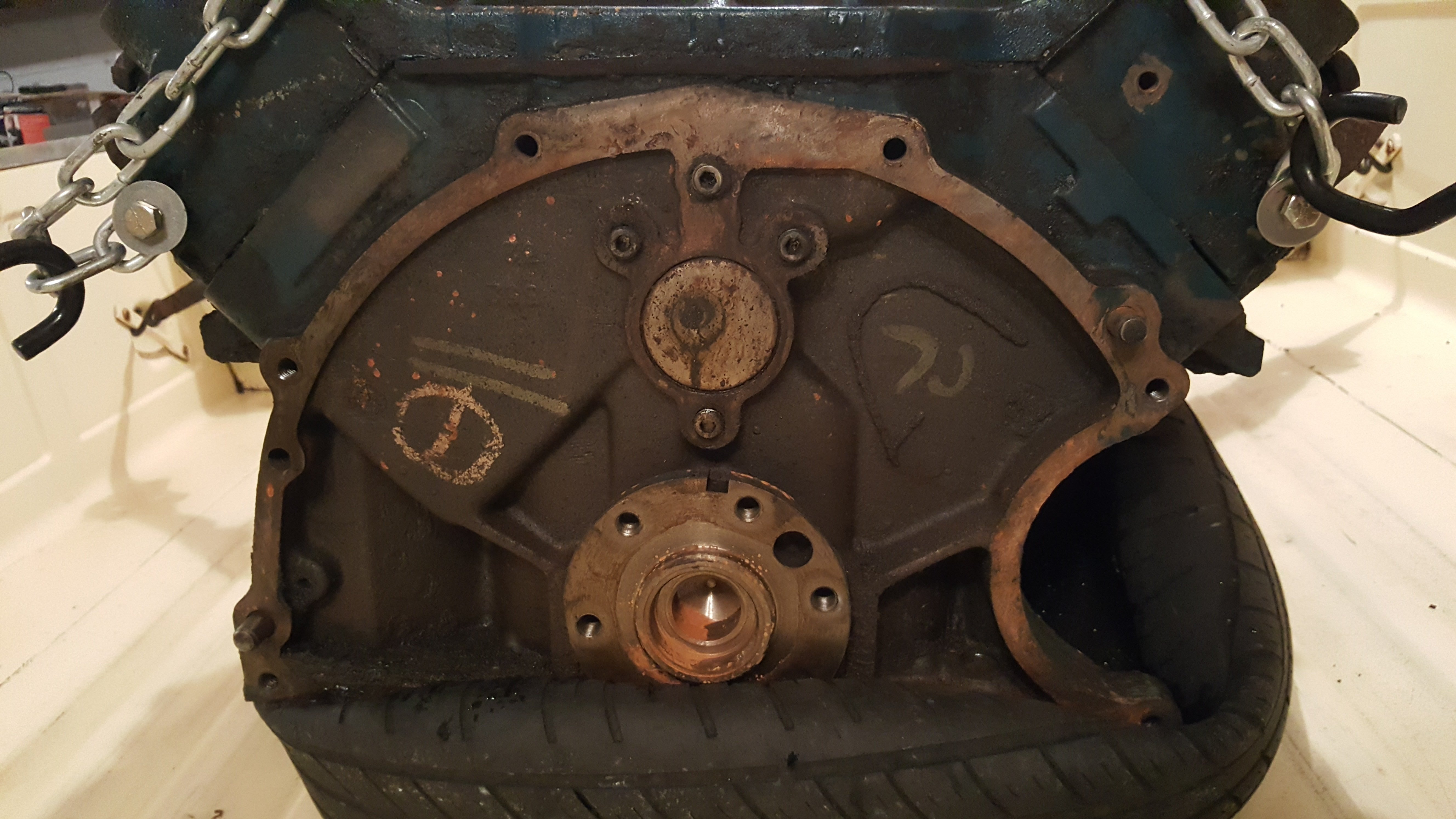 And then I took it off to the machine shop. I chose a place called Kanapolis Engine Service that had been recommended to me by someone who had them work on a couple 390's for them and they did an excellent job. I wanted to keep the engine stock so I purchased a 'Blueprint' series camshaft from Crane. They are made to order but It only took a couple of weeks.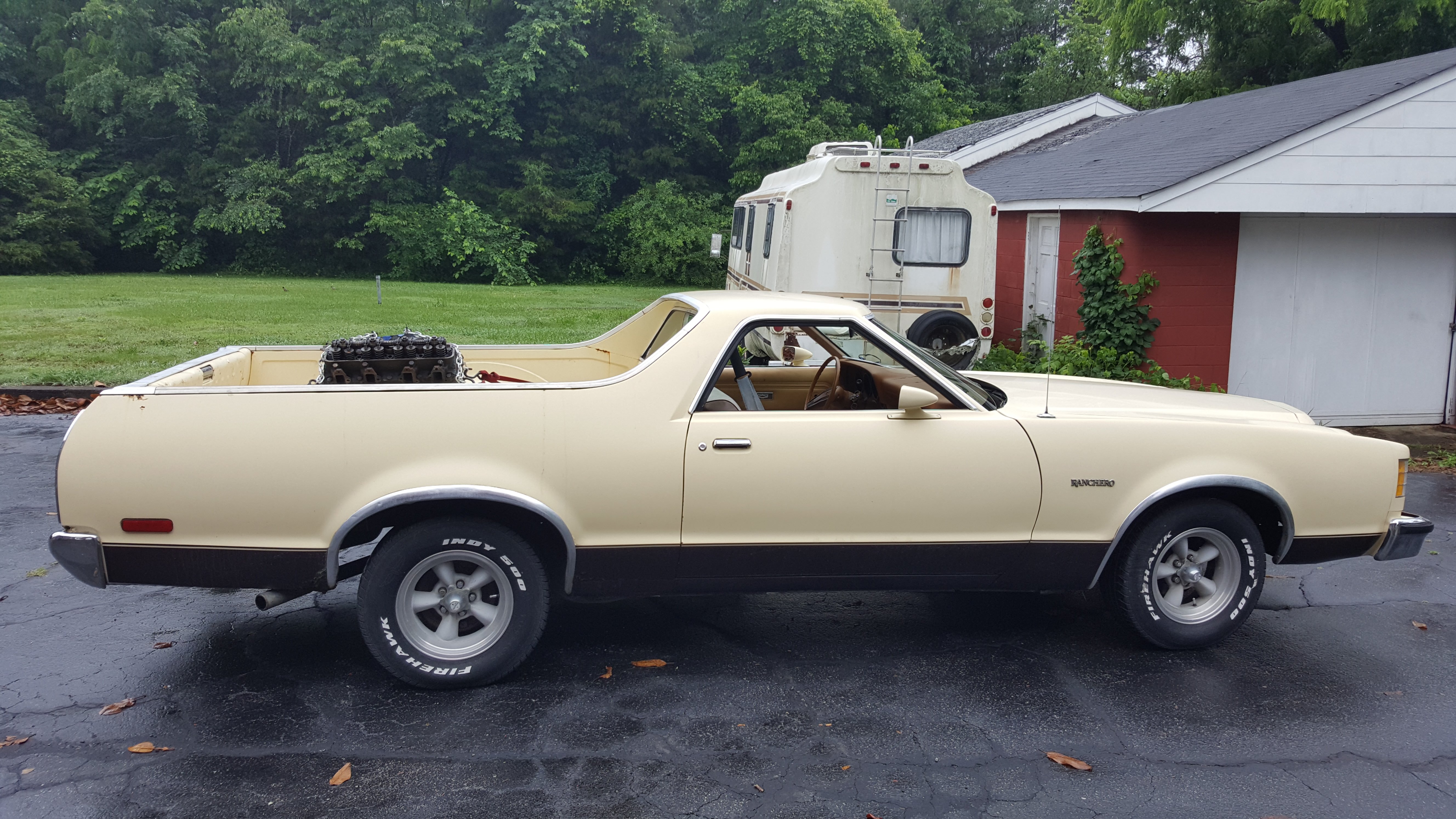 While the engine is away, it's time to clean up the engine bay and spruce up the front. Stay tuned.