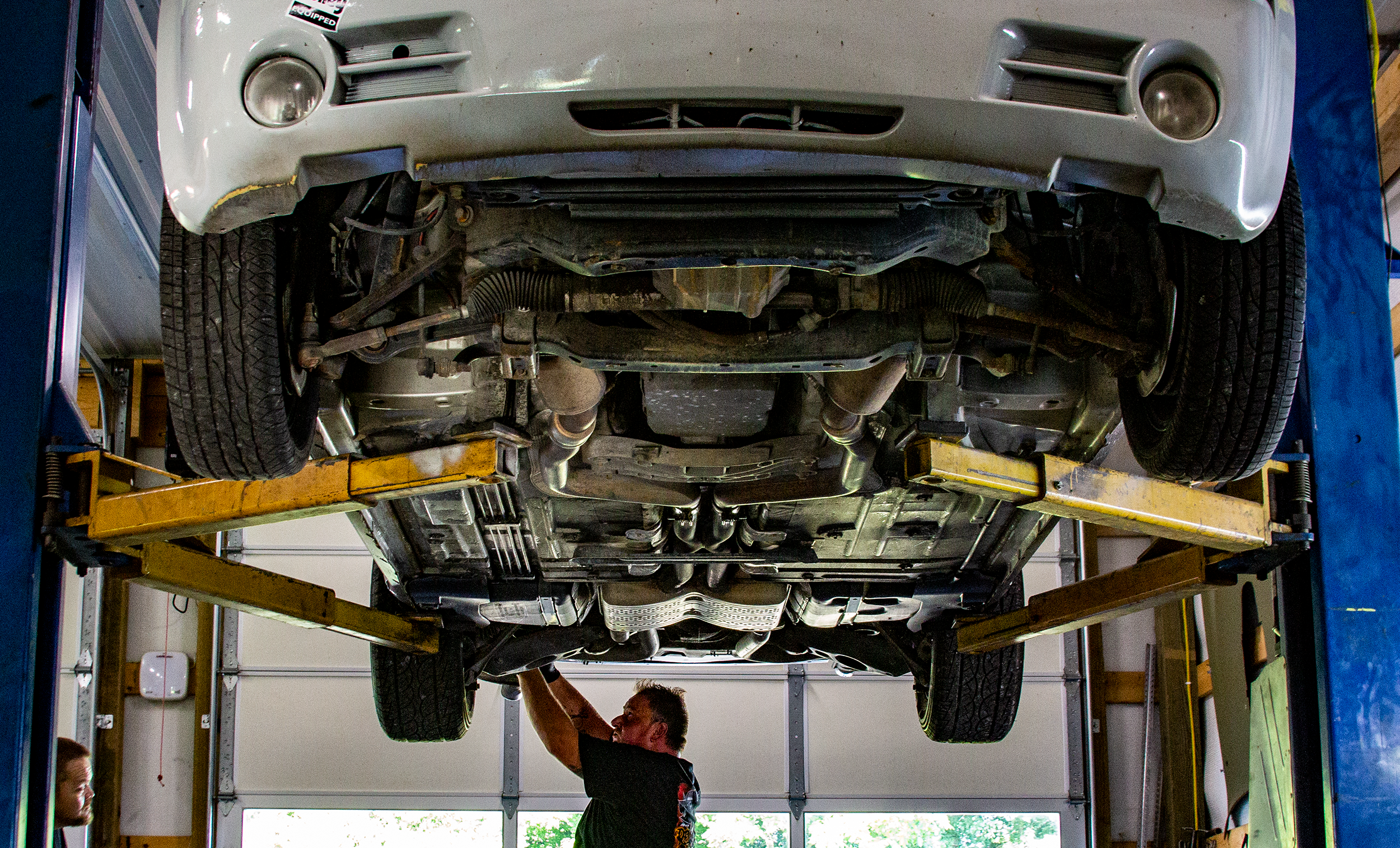 You can't have a hot rod without some form of exhaust system, and this sofa on wheels utilized not one...but TWO sets of mufflers to keep it civilized for the "boomer" customer base. Not only do they kill overall power, but added a ton of weight to this already two-ton, behemoth. Flowmaster came to the rescue with their Outlaw exhaust system, which replaces everything behind the catalytic converters with mandrel bent 3" pipe, two outlaw race mufflers and 4" tips.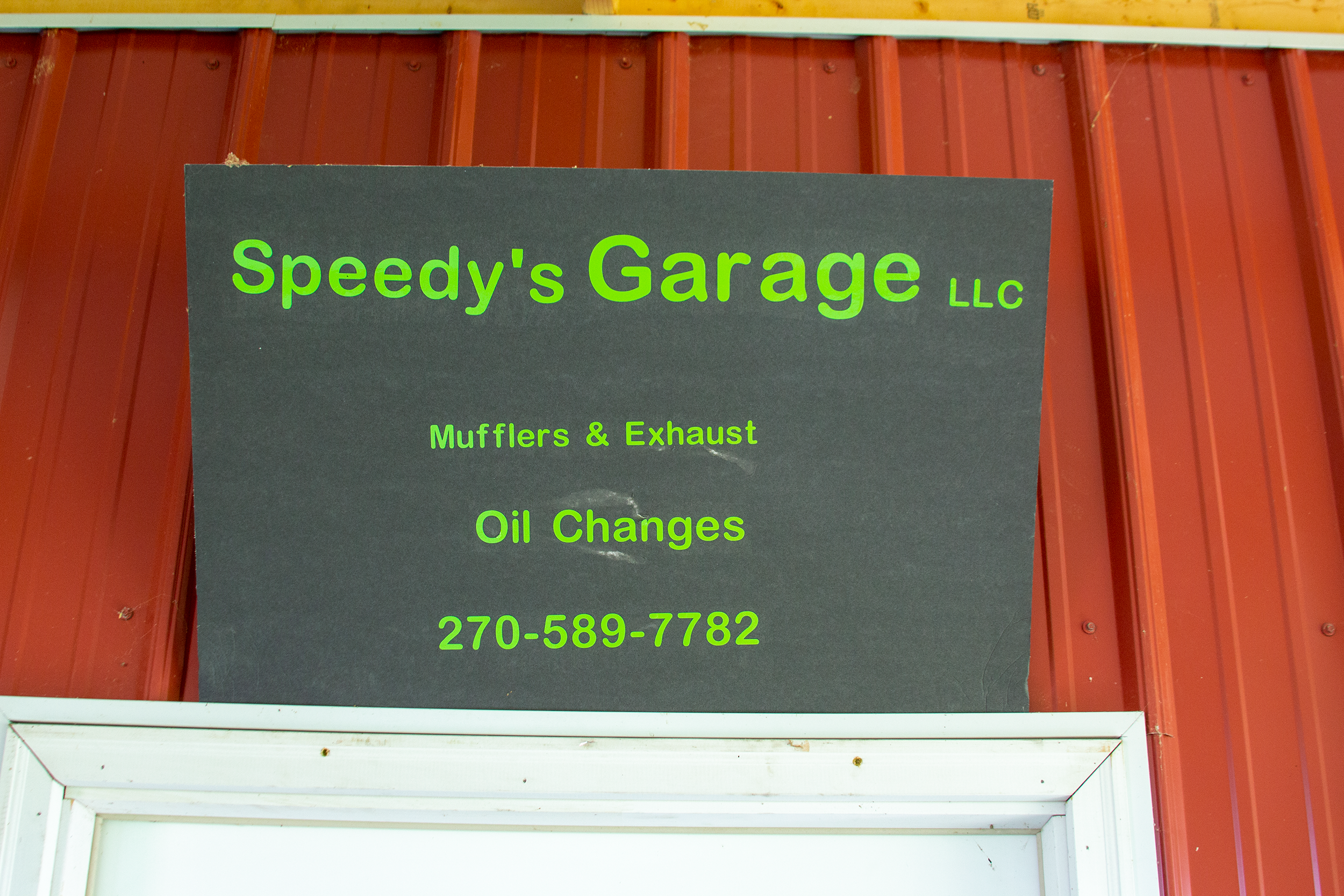 For ease of installation as well as photography, we chose to use a two post car lift. The factory exhaust will not be saved, so a Sawzall and electric impact make quick work of removal. Enlisting the help of Speedy's Garage in Leitchfield, KY, he put his work and name to the test. The entire install including removal of the OE exhaust took just over 47 minutes, a truly impressive feat! I have no doubt an average joe could handle this install in a day.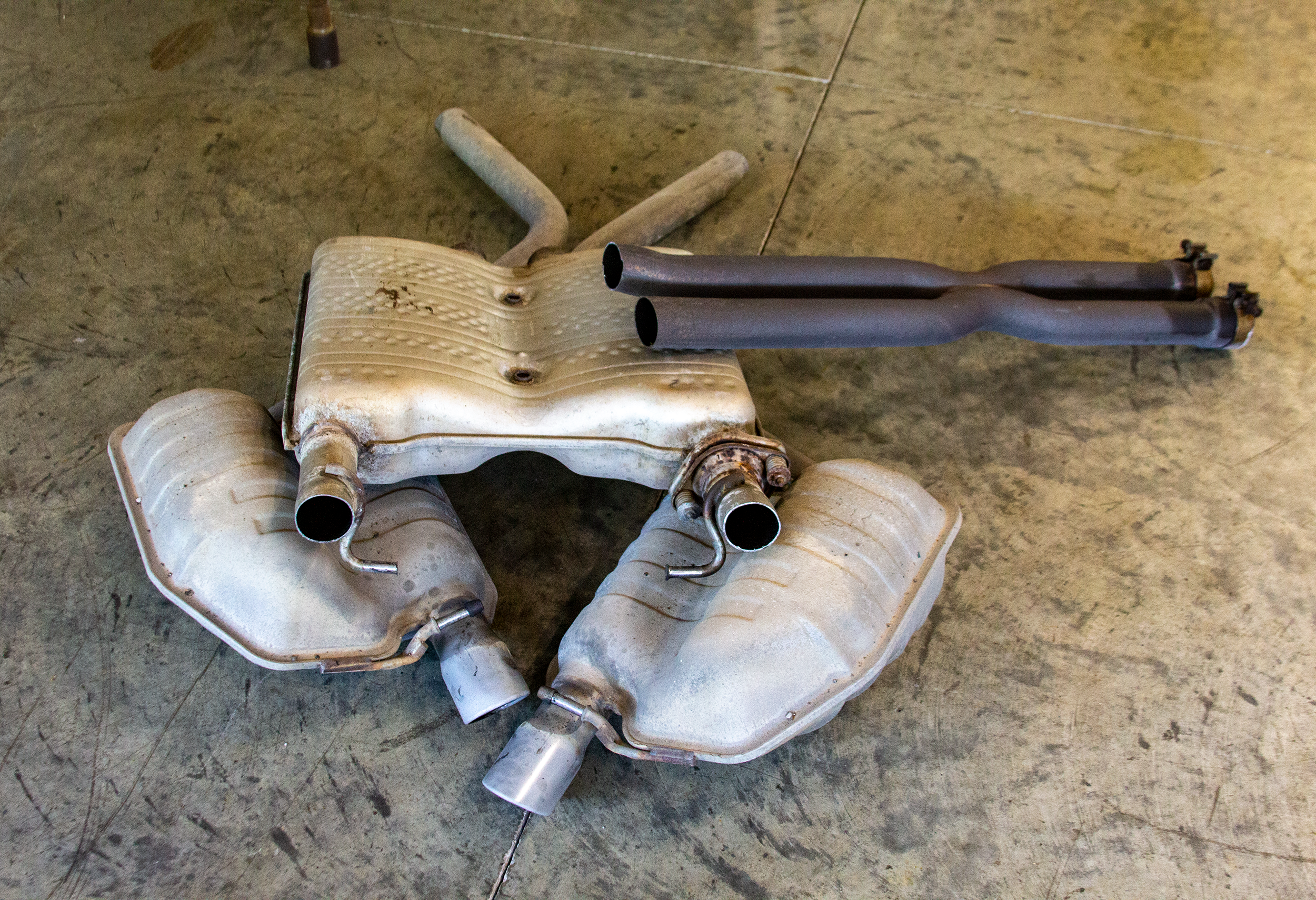 At this stage we see the old exhaust system piled up for the scrap pile, I can attest to this weighing significantly more than Flowmaster's system. Rear ride height for example, raised 1/2" with the new Outlaw cat-back installed. Note the "pancake" mufflers and rear quarter mufflers/resonators to render this 5.7L barely audible at cruising speed.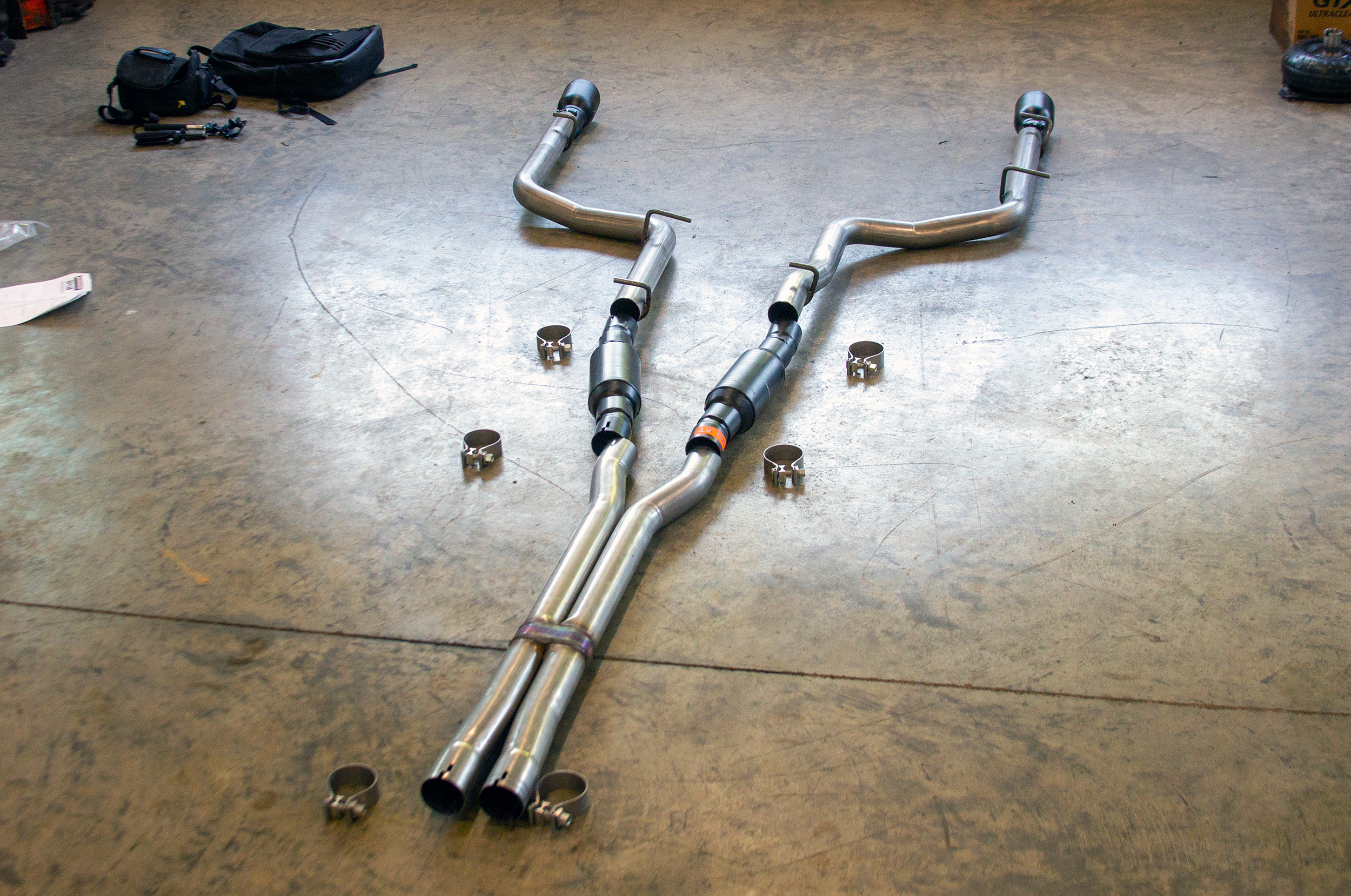 Laying out the Outlaw system on the floor aided us in visualizing how it would install in the car, Speedy's tip was to start from the front and work your way rearward. He intentionally left the band clamps loose to aid in final adjustment.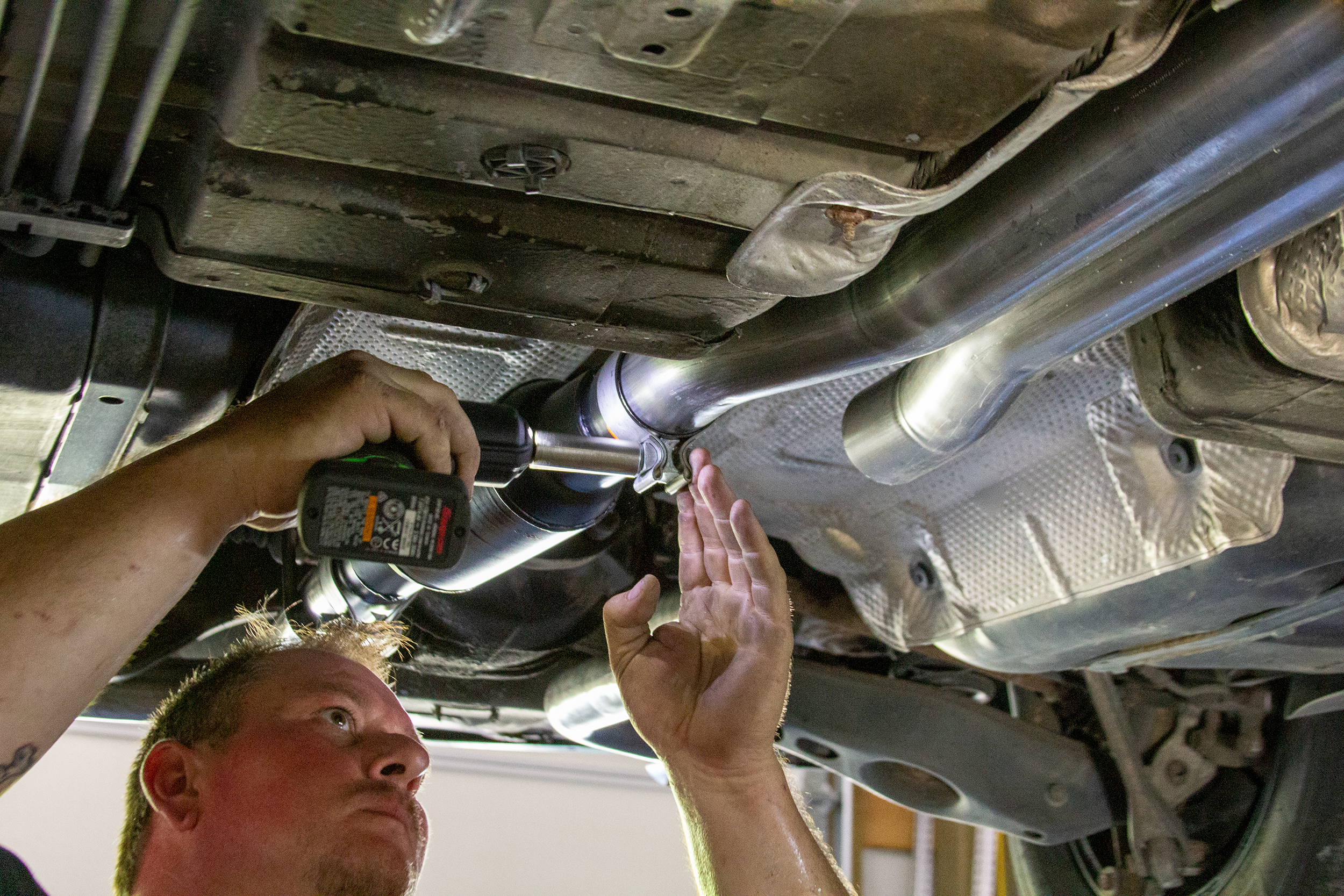 Here he's installing the outlaw style race "bullet" muffler, while these are traditionally loud mufflers, the length of the car and amount of rear tail pipe will prevent the car from being obnoxious when driving down the road. Flowmaster did an excellent job designing this system to not drone and cackle at ordinary speeds, meaning we won't have to crank the radio way up or wear ear protection on a Sunday cruise.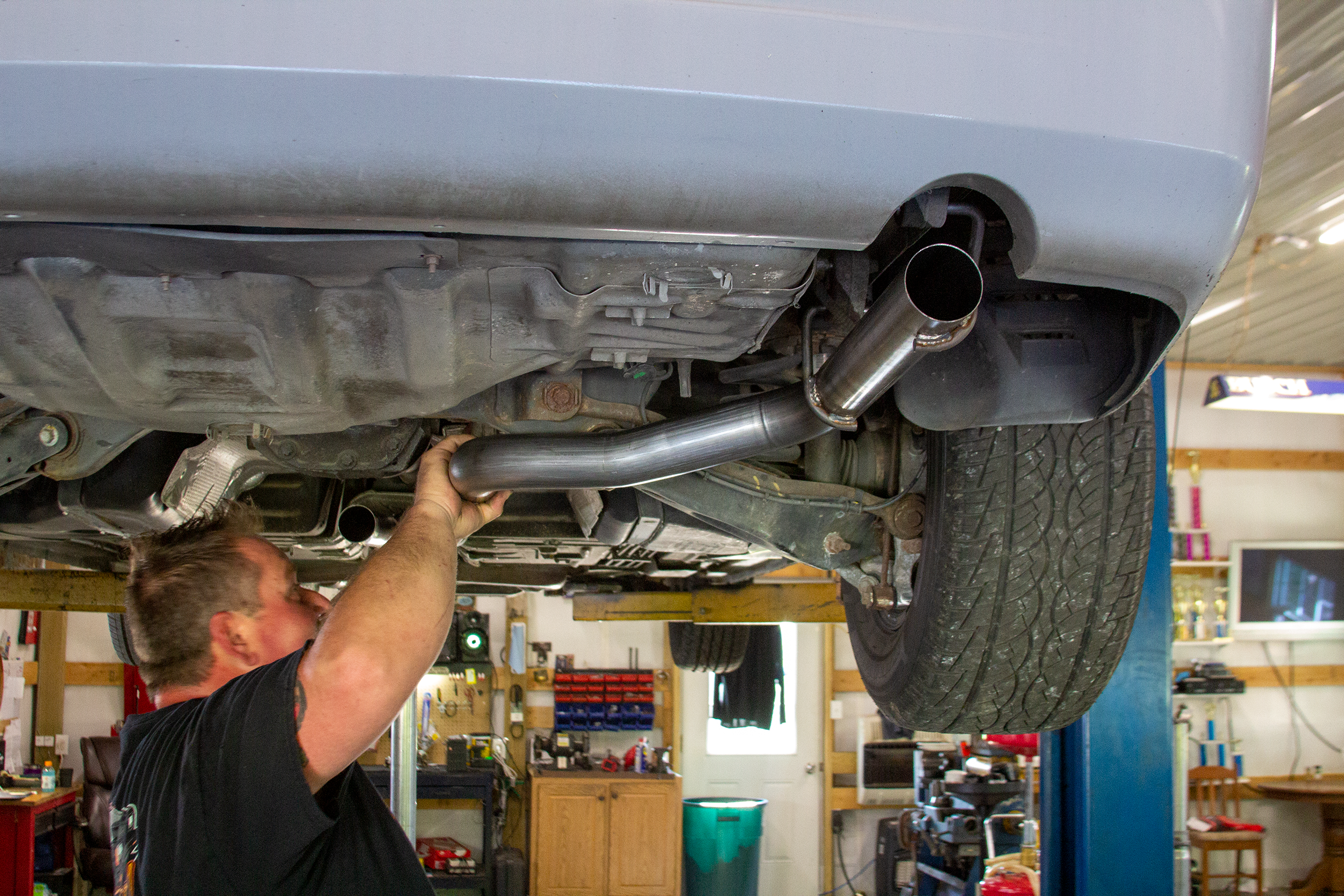 The rear tail pipes were a breeze to install, the hangars on the mandrel pipe lined up perfectly with the original mounts. Once hung on the rear rubber mounts, he slid the front of the pipe into the muffler and clamped it into place.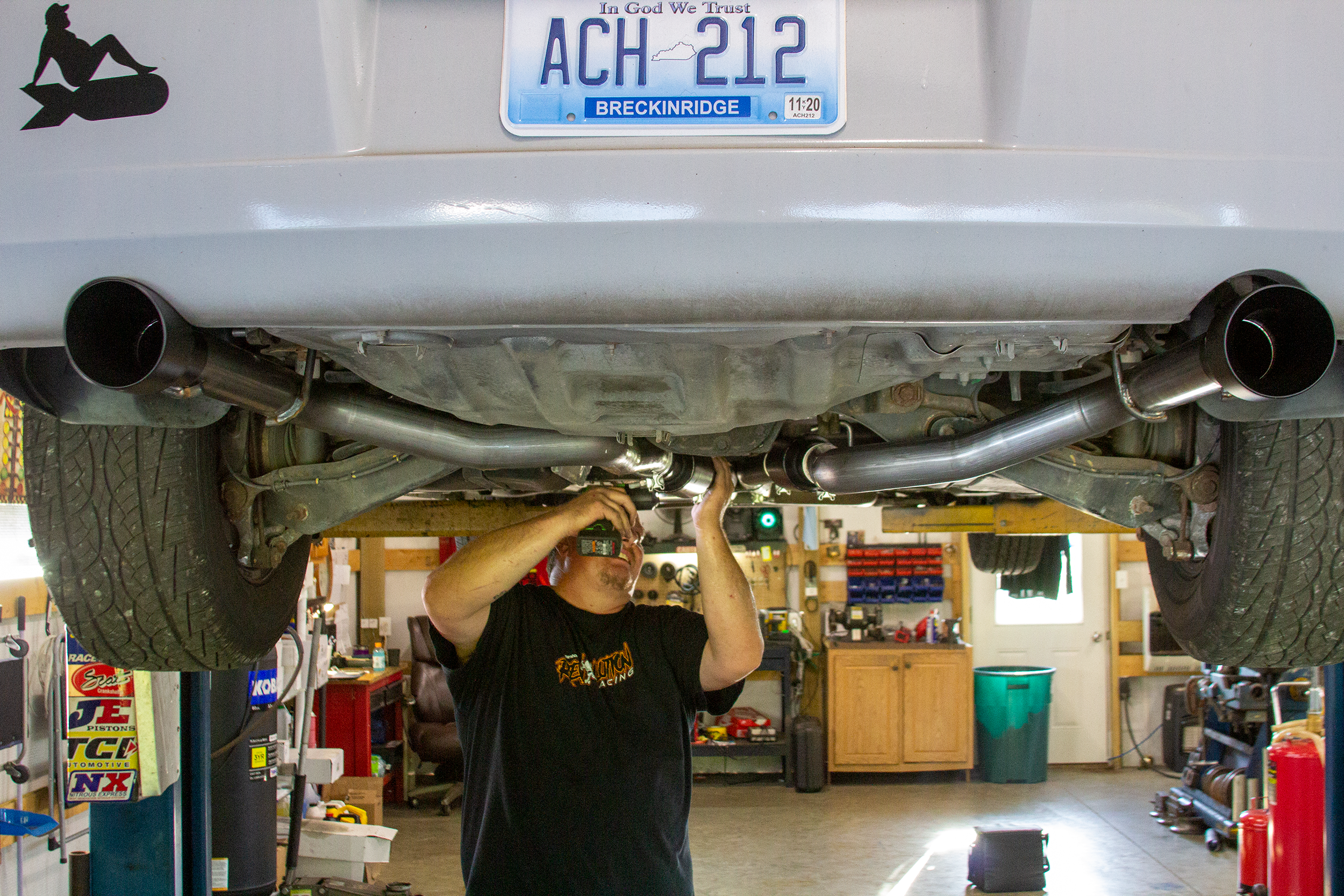 As with anything, there will inevitably be some final adjustment. The driver side exhaust tip was touching the bumper cover, upon further inspection he found the x pipe was installed upside down. The electric impact made quick work of this and afterwards, everything lined up as well as the factory exhaust.
So how does it sound? We'll let you be the judge of that, check out the clip below of our first startup after installation. Let me know what you think in the comments!