Headlight clearancing and Coilover install
I began the night by doing something I never thought I'd have to do on any car. Due to the forward engine position and the location of the power steering pump, I had to clearance the headlight for the power steering pulley. Nothing a few minutes on the bench grinder and some RTV couldn't handle.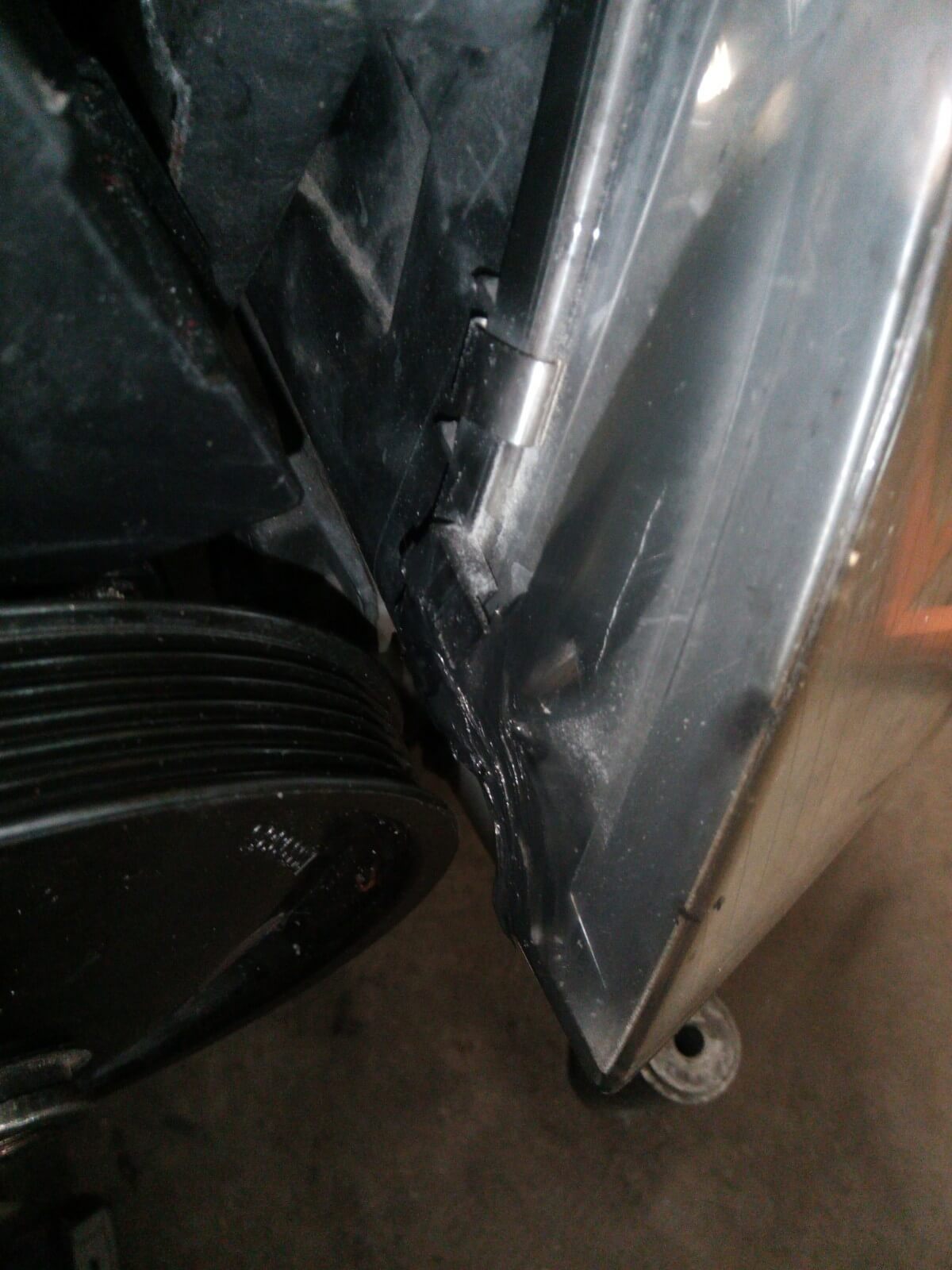 Tonight was the night I also finished my coilover installation to rid the car of the troublesome OEM airbags. As I was promised, I broke both of the rear eccentric bolts during removal, so I'm waiting on those before I put the car back on the ground. The coilovers themselves are Ceika units that are just incredible quality. I had never heard of Ceika, but found them through some Google Fu. The sales rep, Gauthier, was very helpful through the process. They custom built these for me and they'll provide up to a 5" lift over the highest factory airbag setting.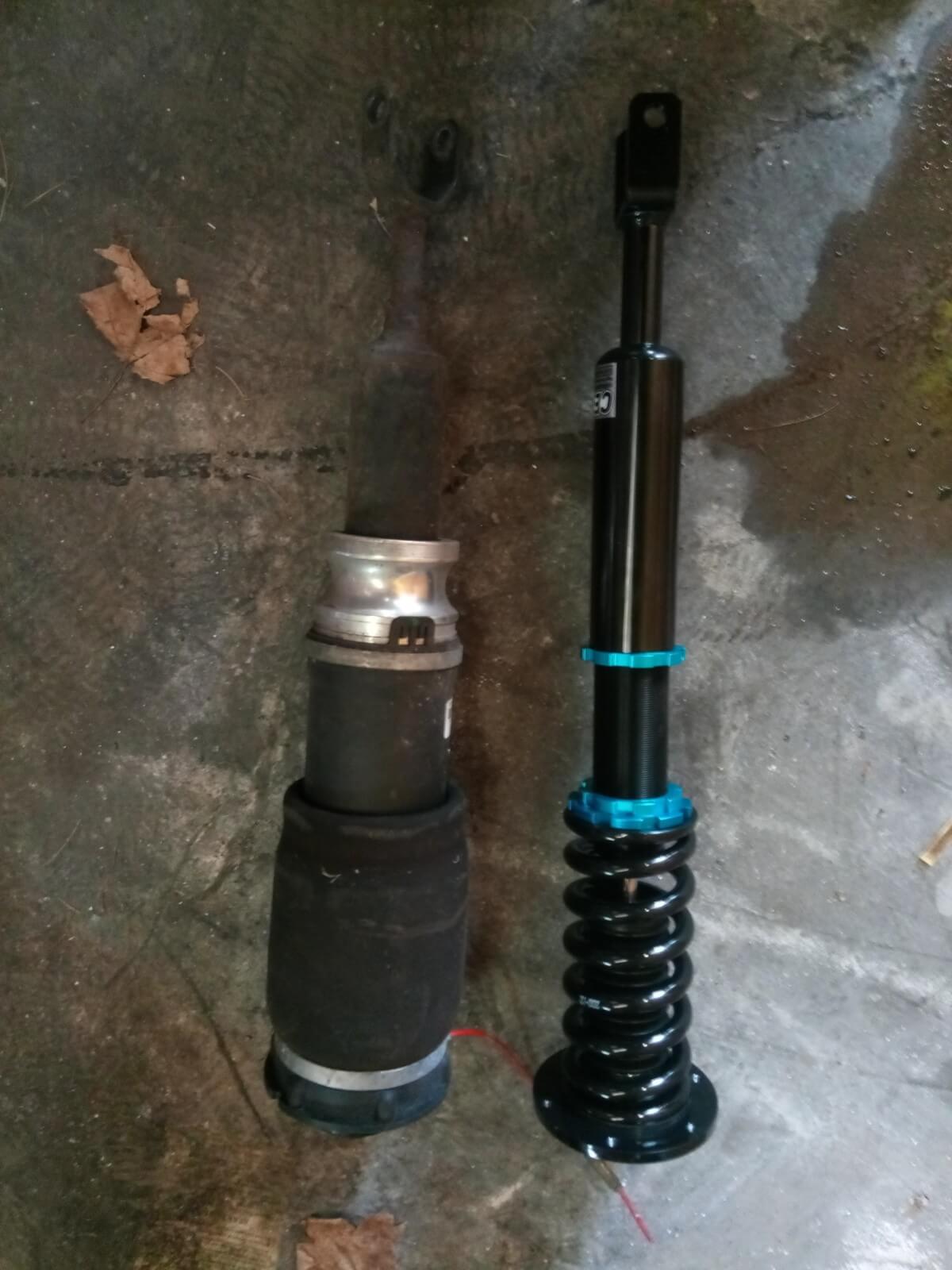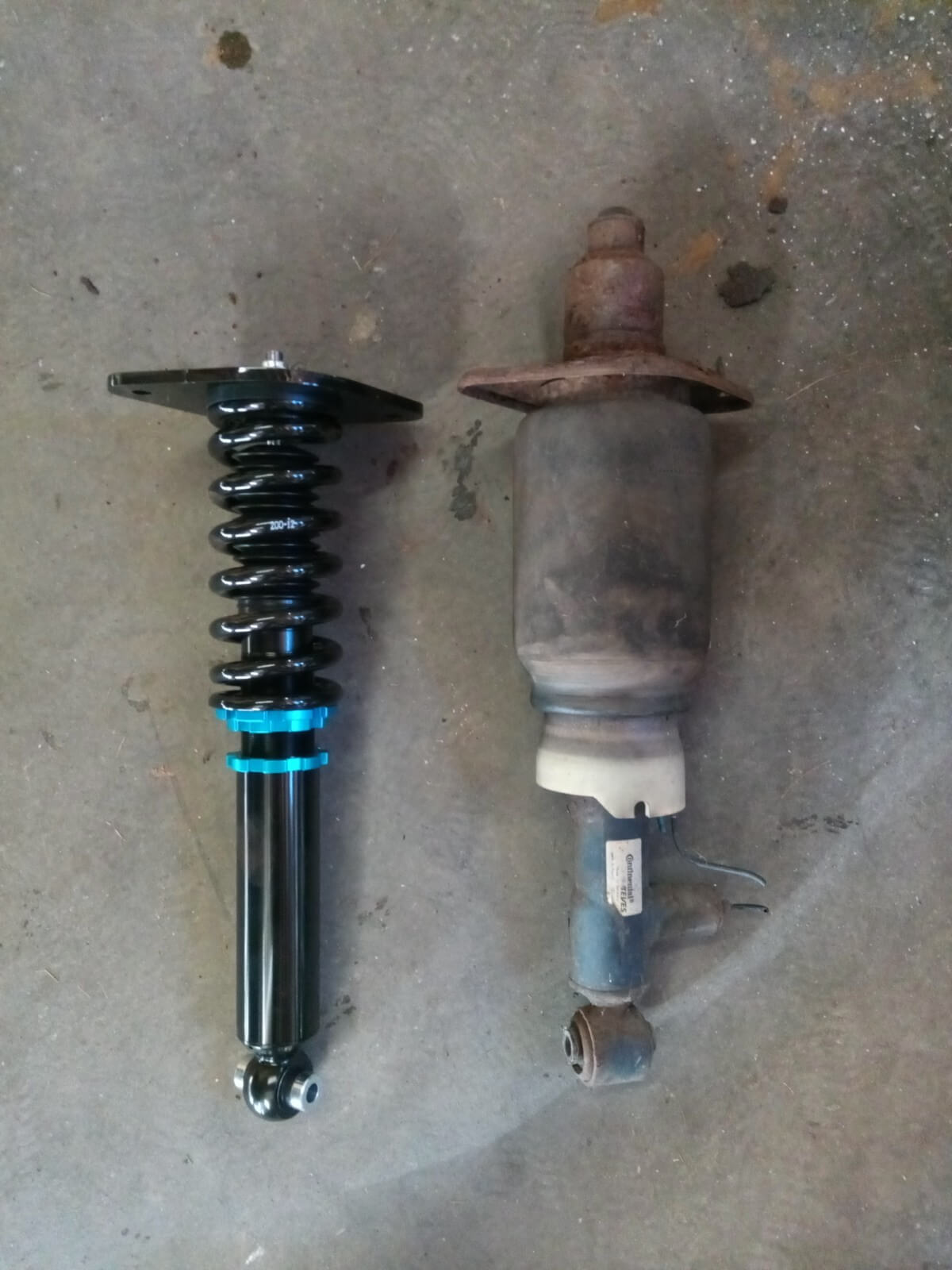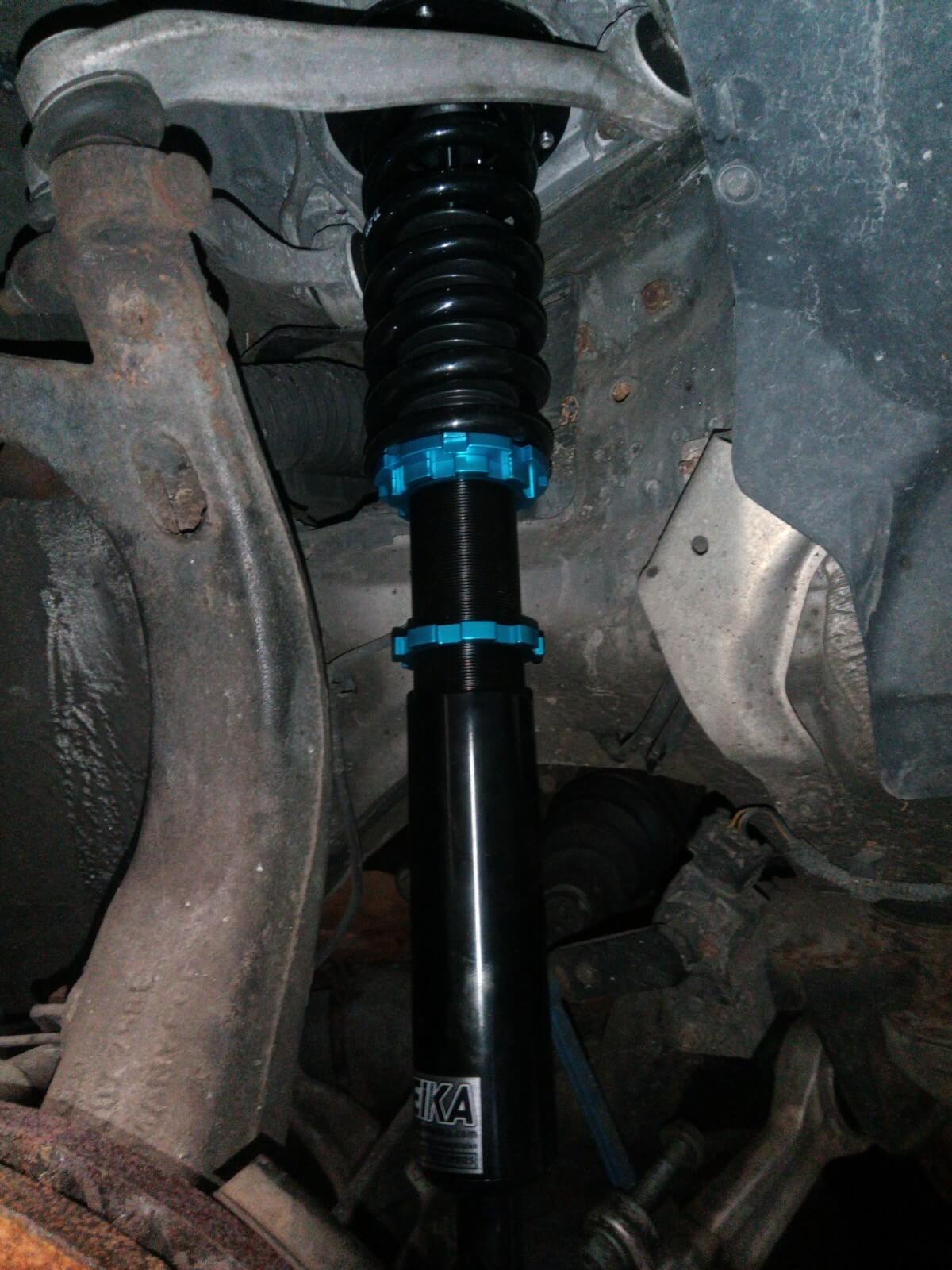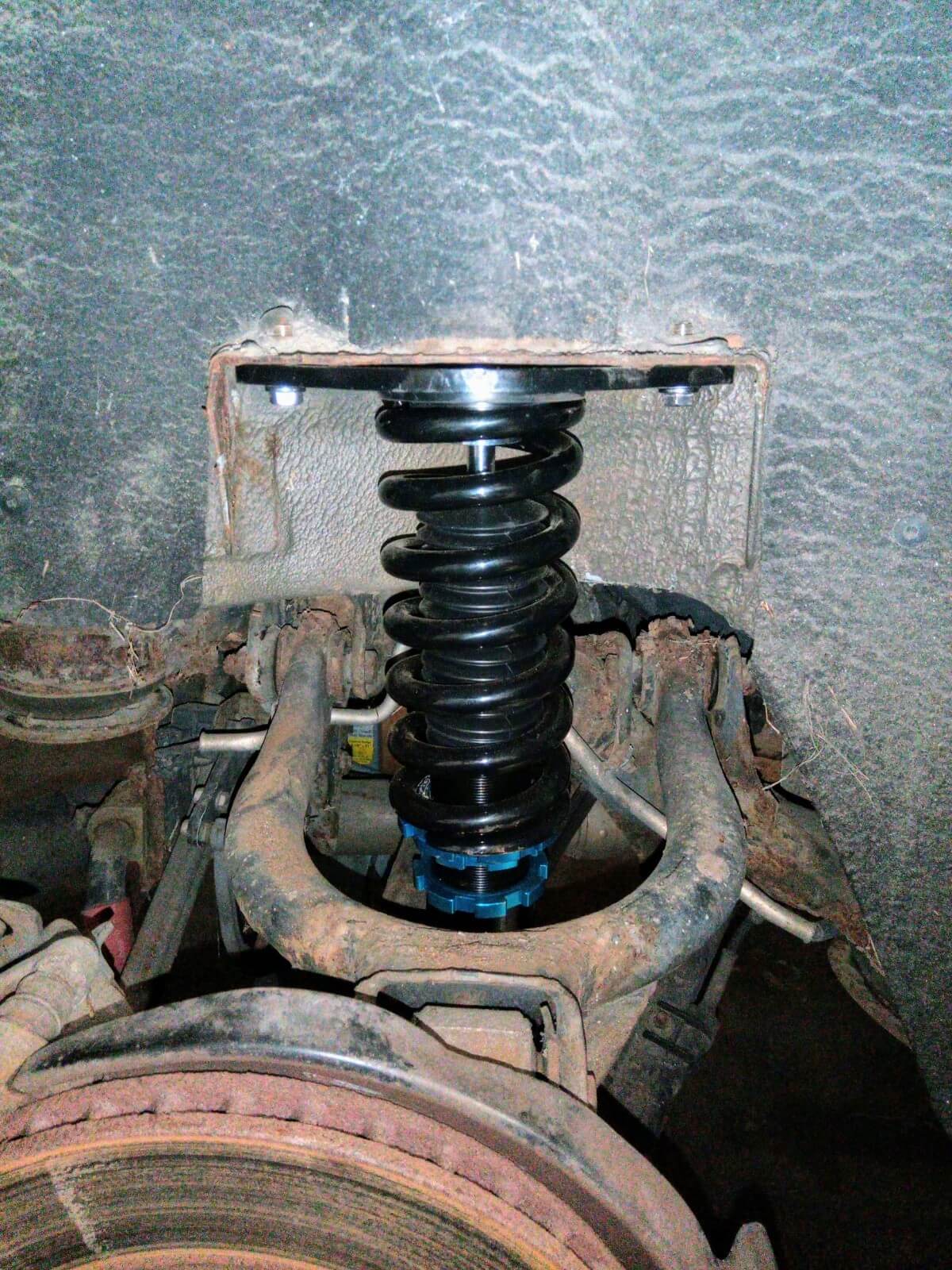 Completed Modifications
Suspension/Steering/Chassis (1)