I need to move the gas tank to a new location for a future project coming up so I decided to try and move it to the front of the bed. Wasn't sure if it would work or but it did end up working just fine.
Stock location: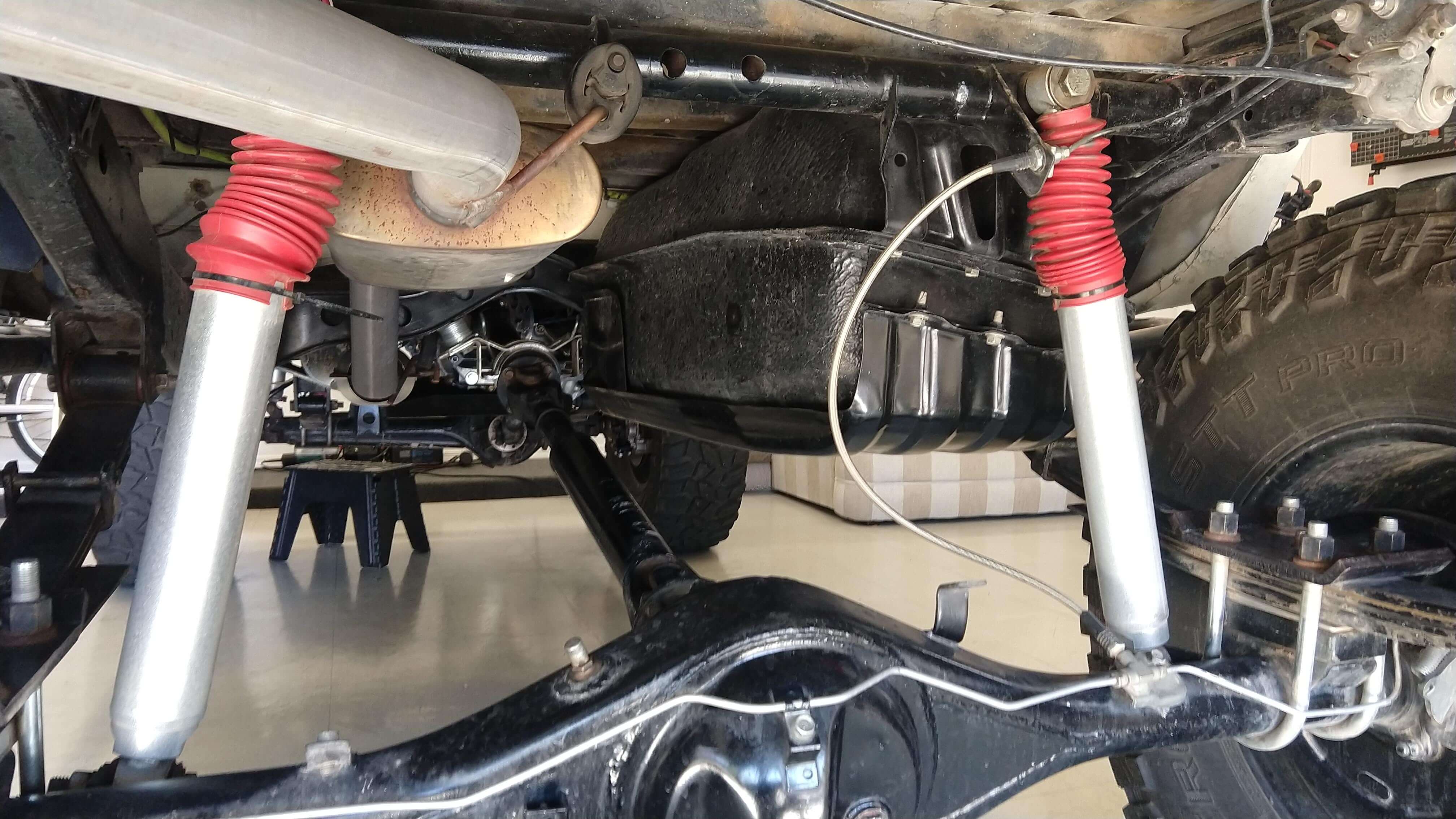 New location possibly: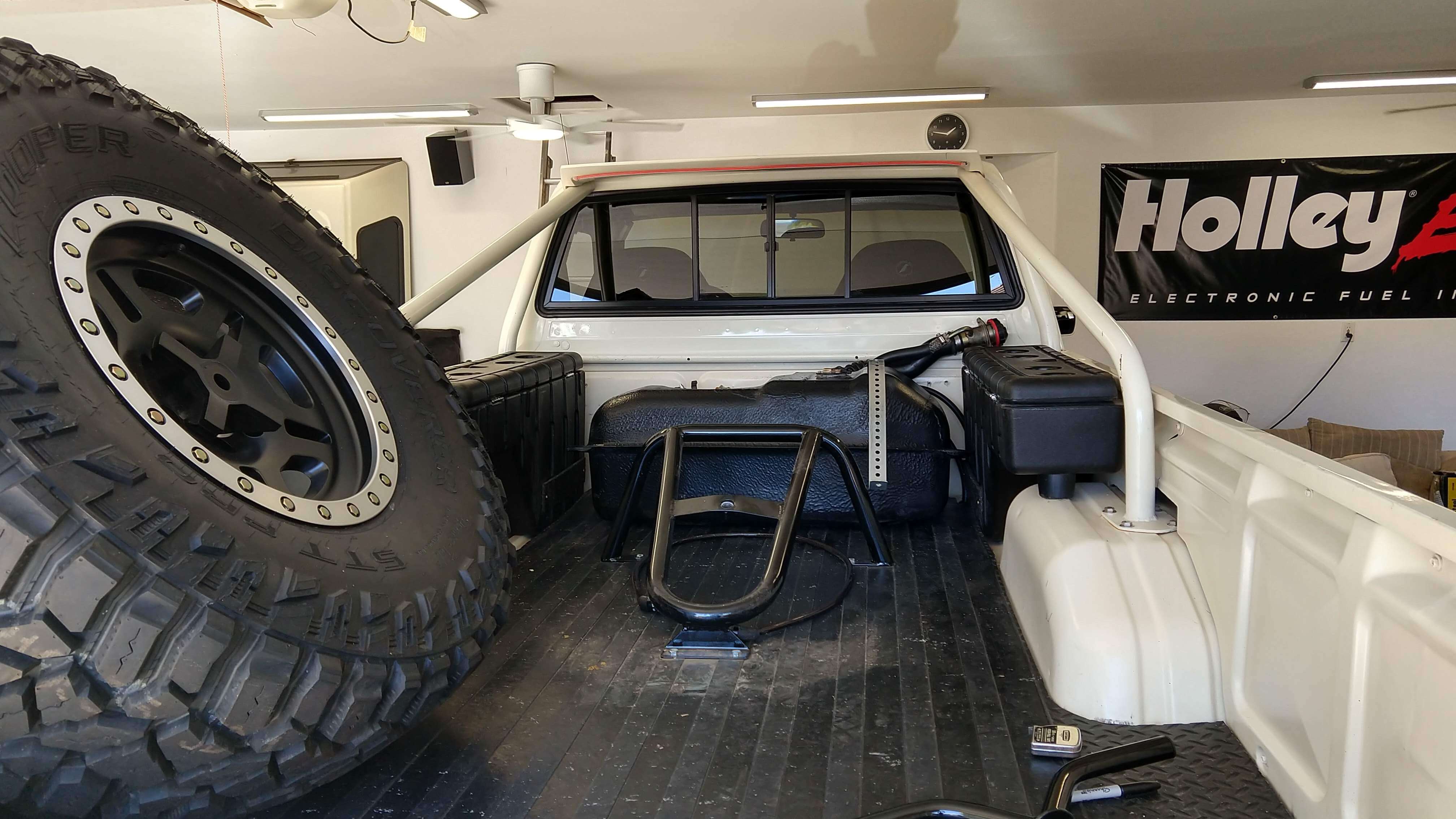 Making some Hold-Down Straps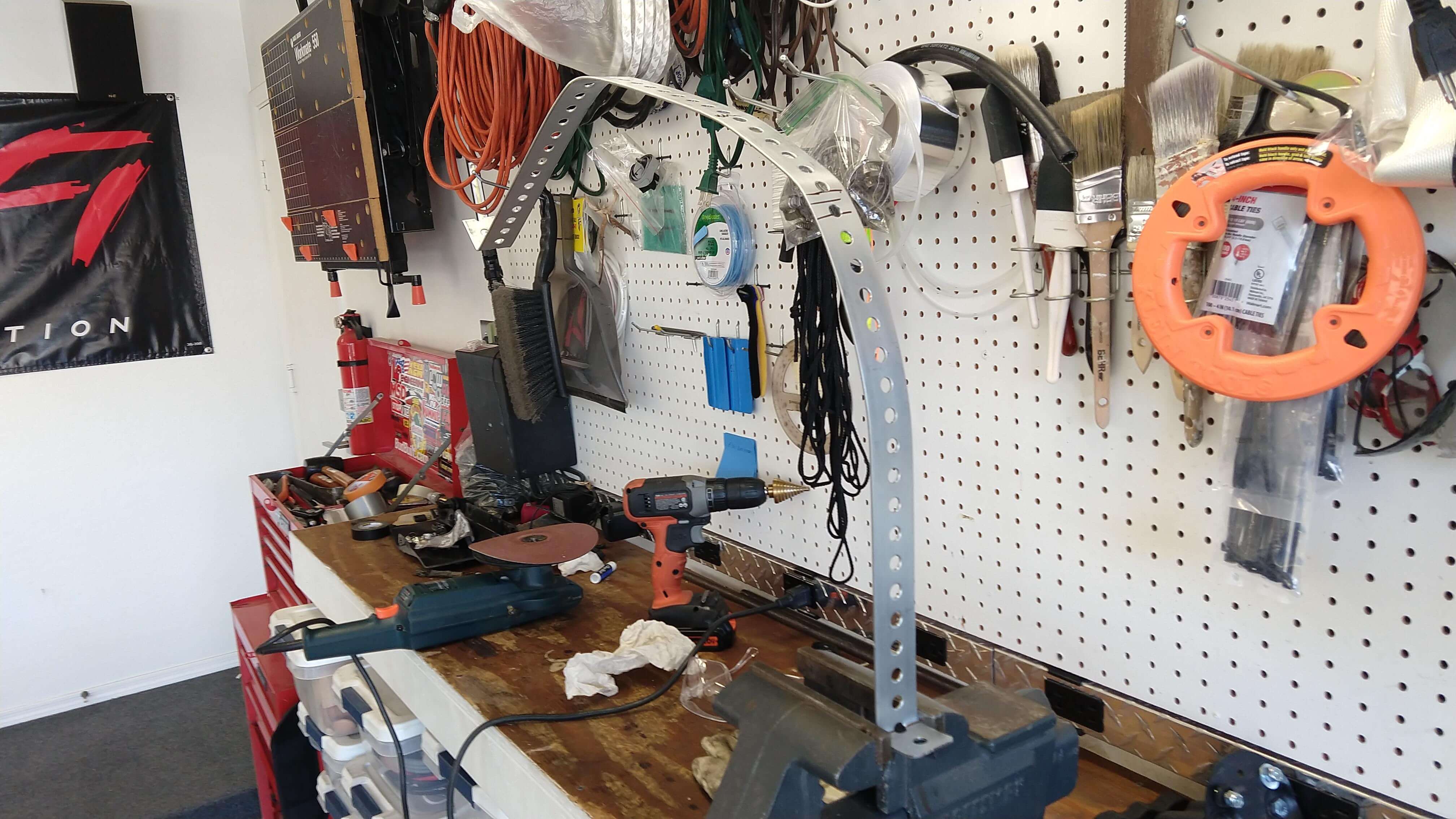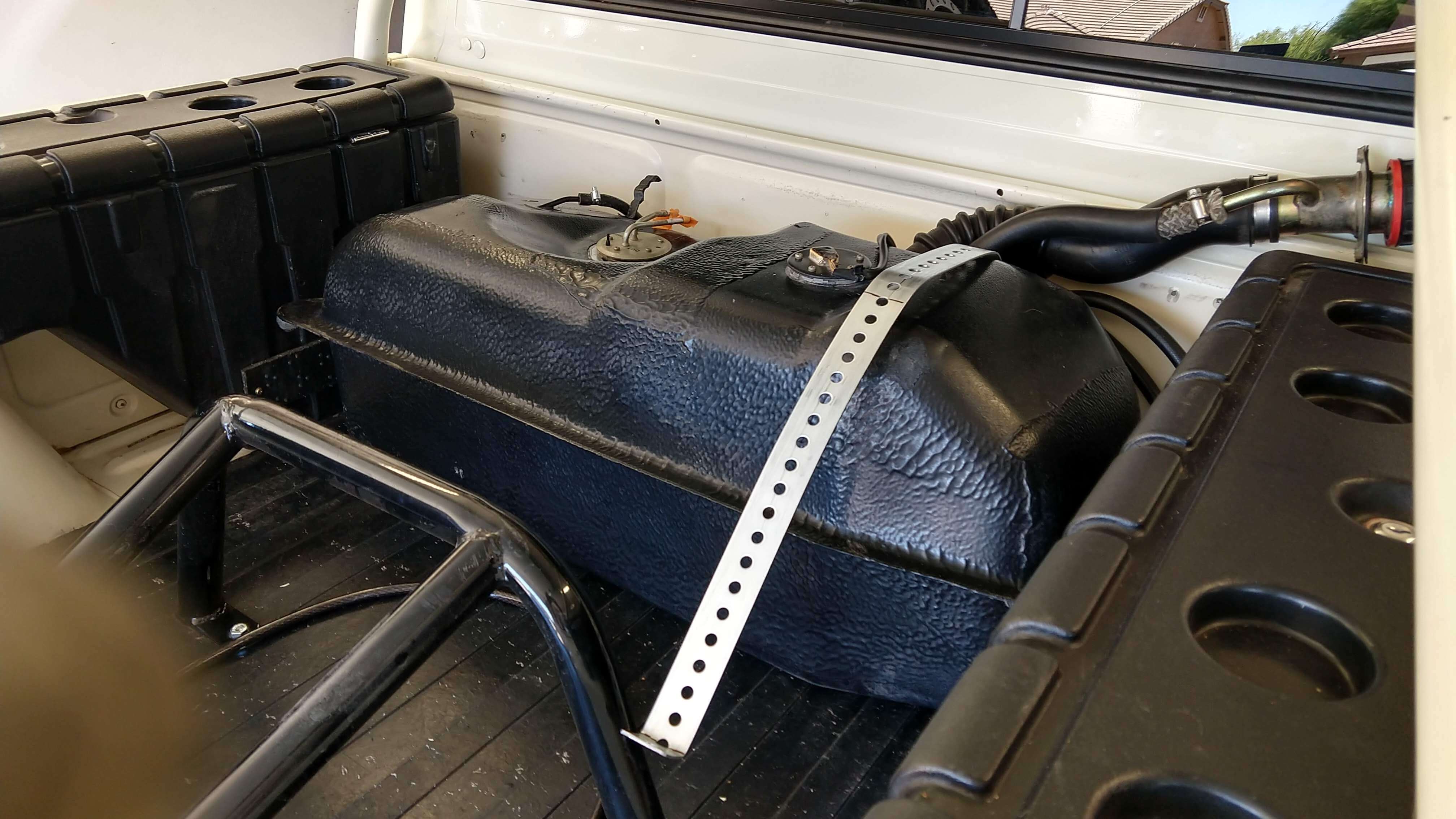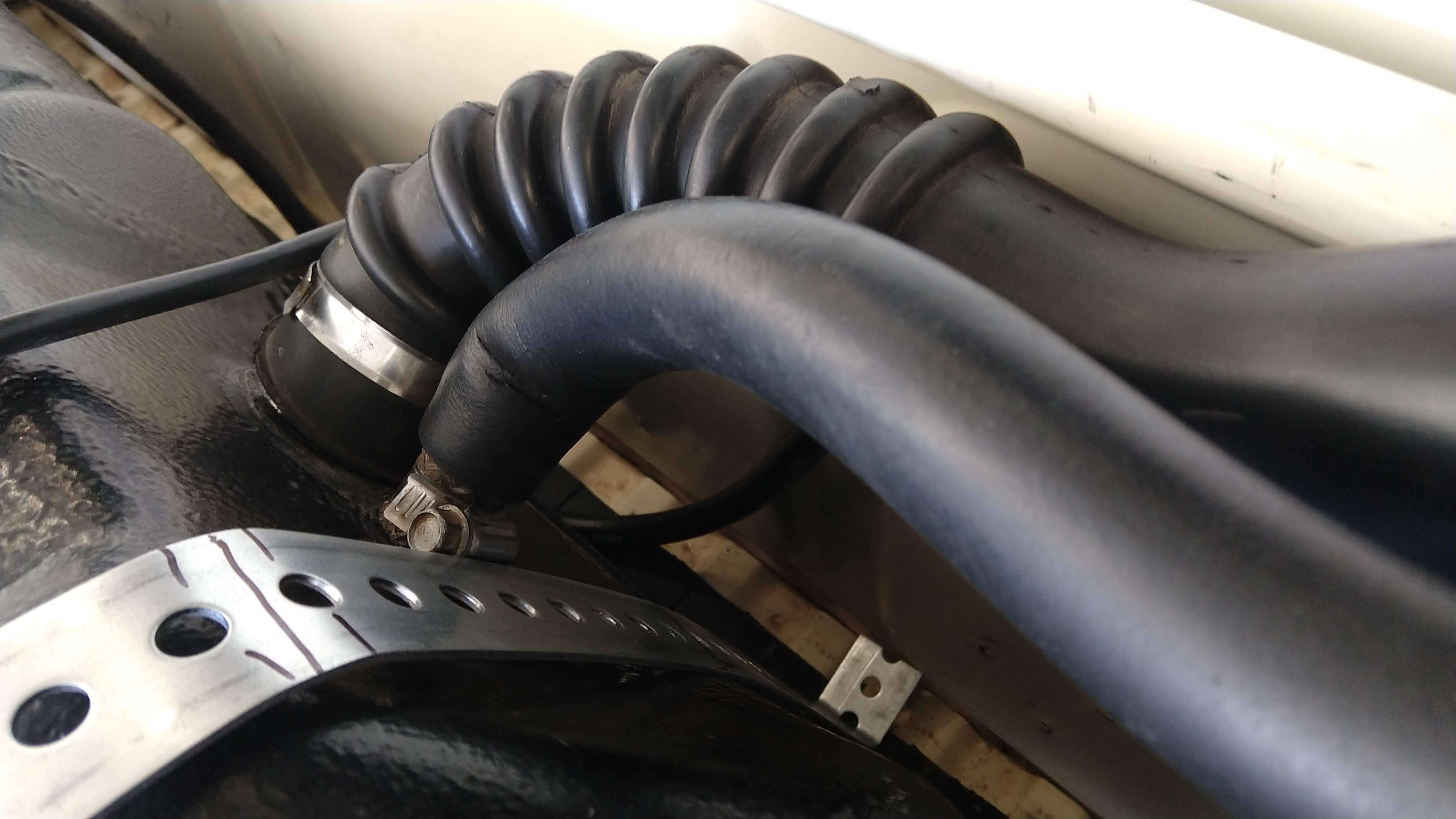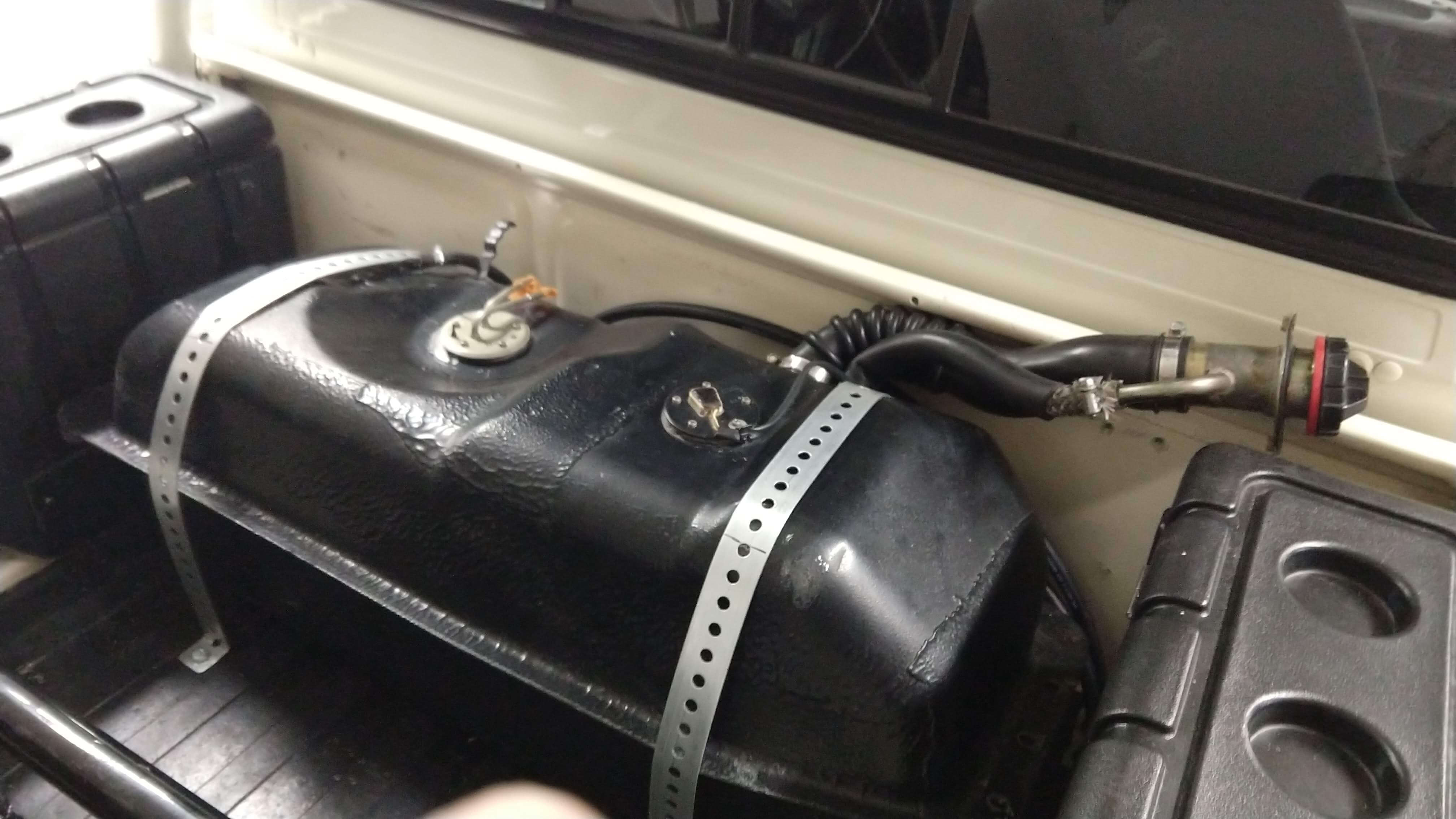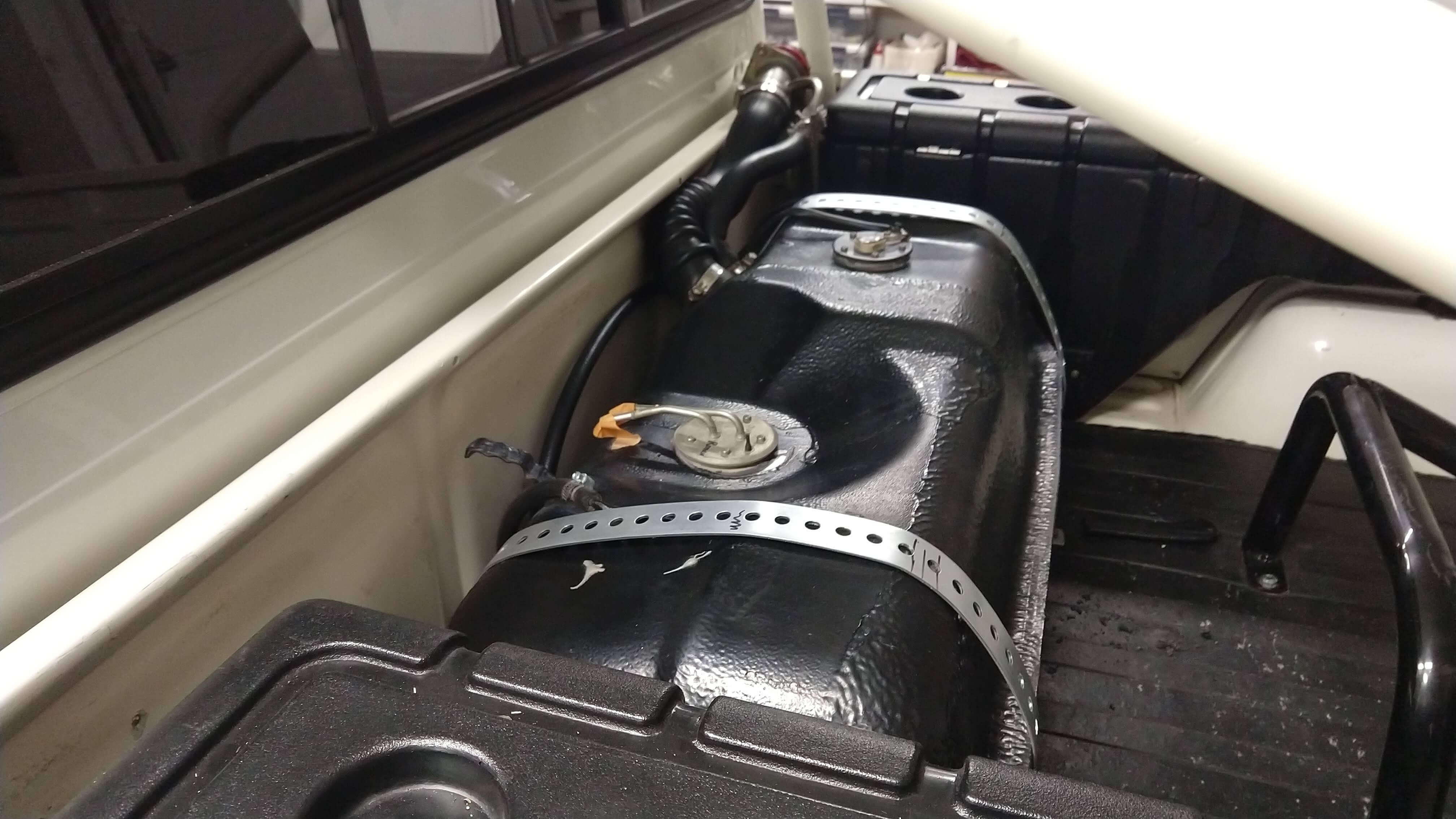 Needed to lengthen the fuel lines and wires.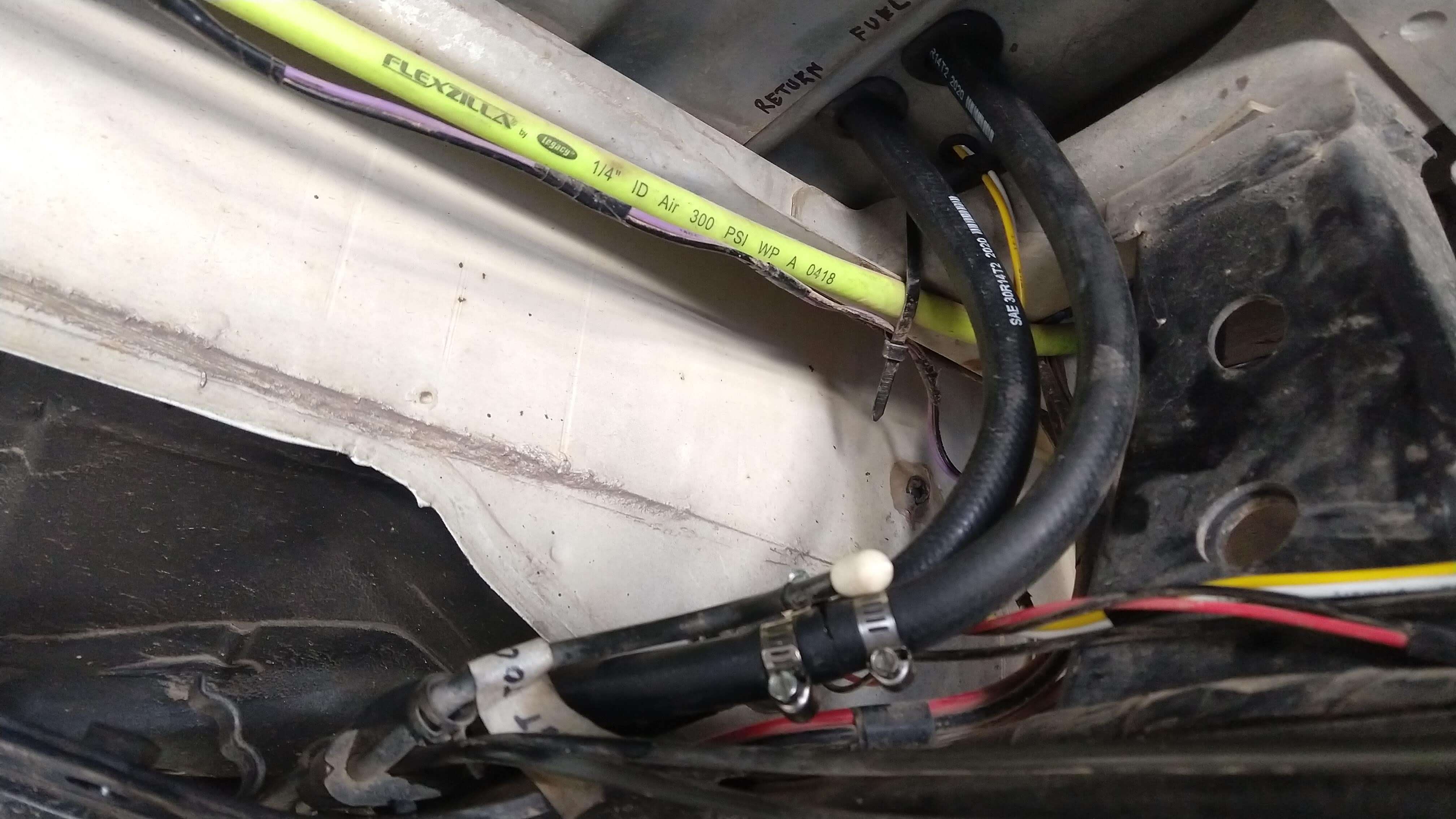 And it worked!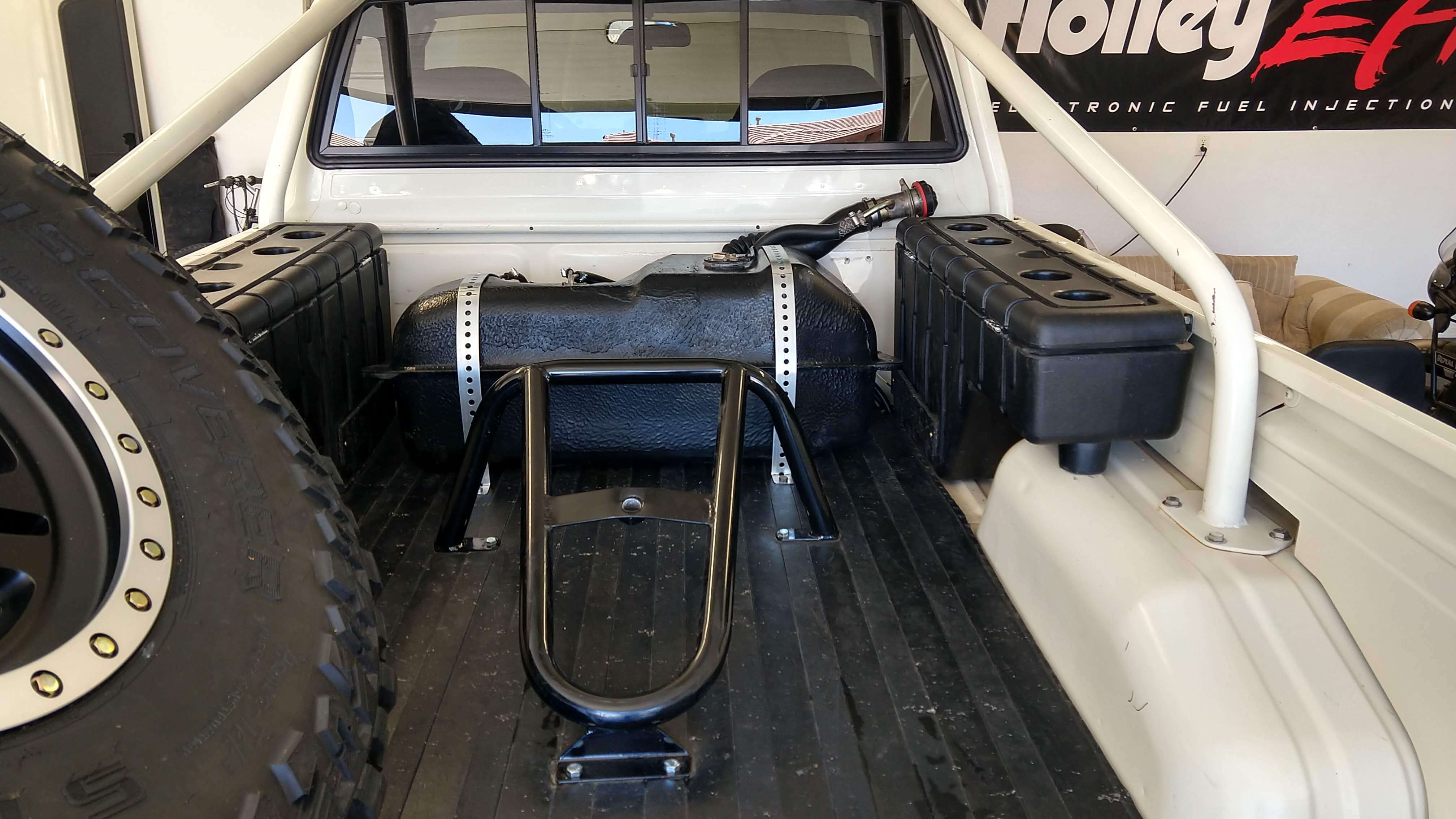 Also extended the filler hose and vent hose and routed a little nicer.