It Lives!(THE PHOENIX) &PHX,AZnative¯\_(ツ)_/¯
After quite a few months it was back to life and better than ever. :-)
I cutout the Slats in the Grill and added a Wire Mesh behind it.
Whited out the grill, side lights & taillights and side bumper part.
Blacked out frame around the side windows.
Added Spot Lights inside the front bumper.
Windshield Visor.
Added New Mirrors.
Shaved the Door Handles.
Custom Roll Bar that I designed and had it made.
Added Fender Flares
And had most of the truck Repainted by a guy down the street in his carport and he really hung a job on it, The paint is still on it to this day!
I think I got bigger tires and added shackles for a little more lift.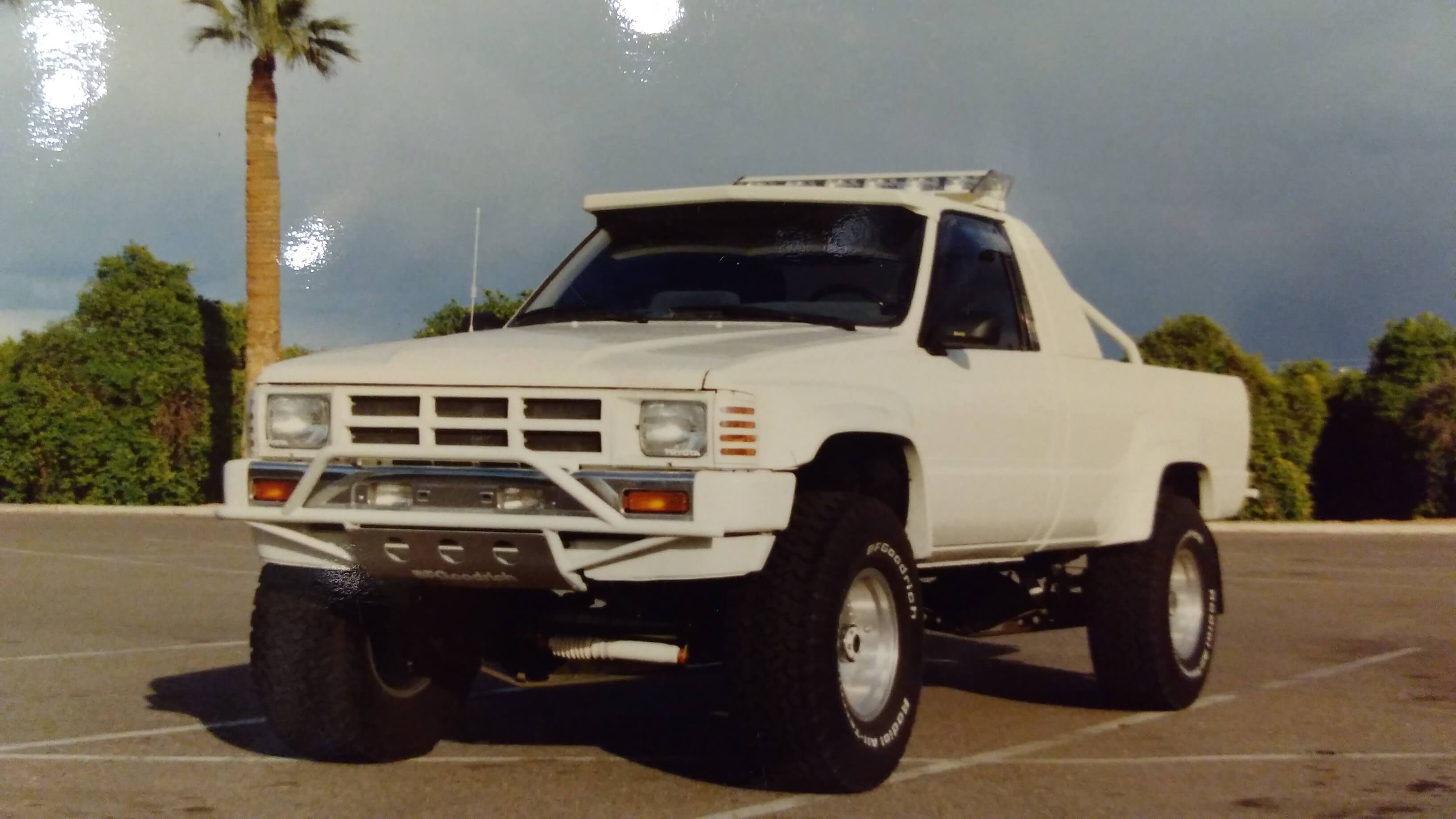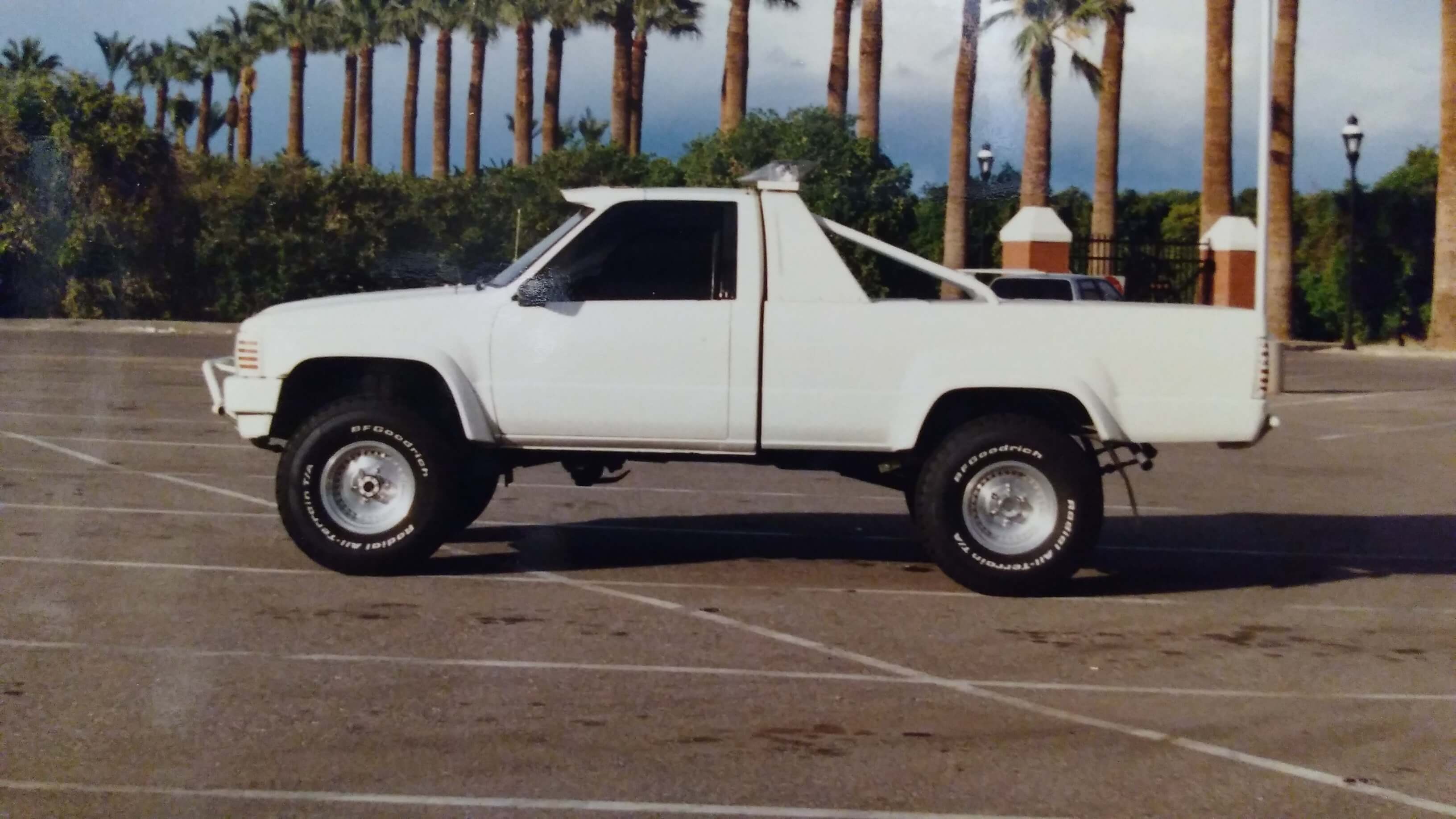 Gray interior!
Upgraded Instrument Gauges to the SR5 model type which added Tach, Oil Pressure and Volts.
I Made custom door panels and speaker holders for bottom of door.
Cool Alpine alarm keypad :-)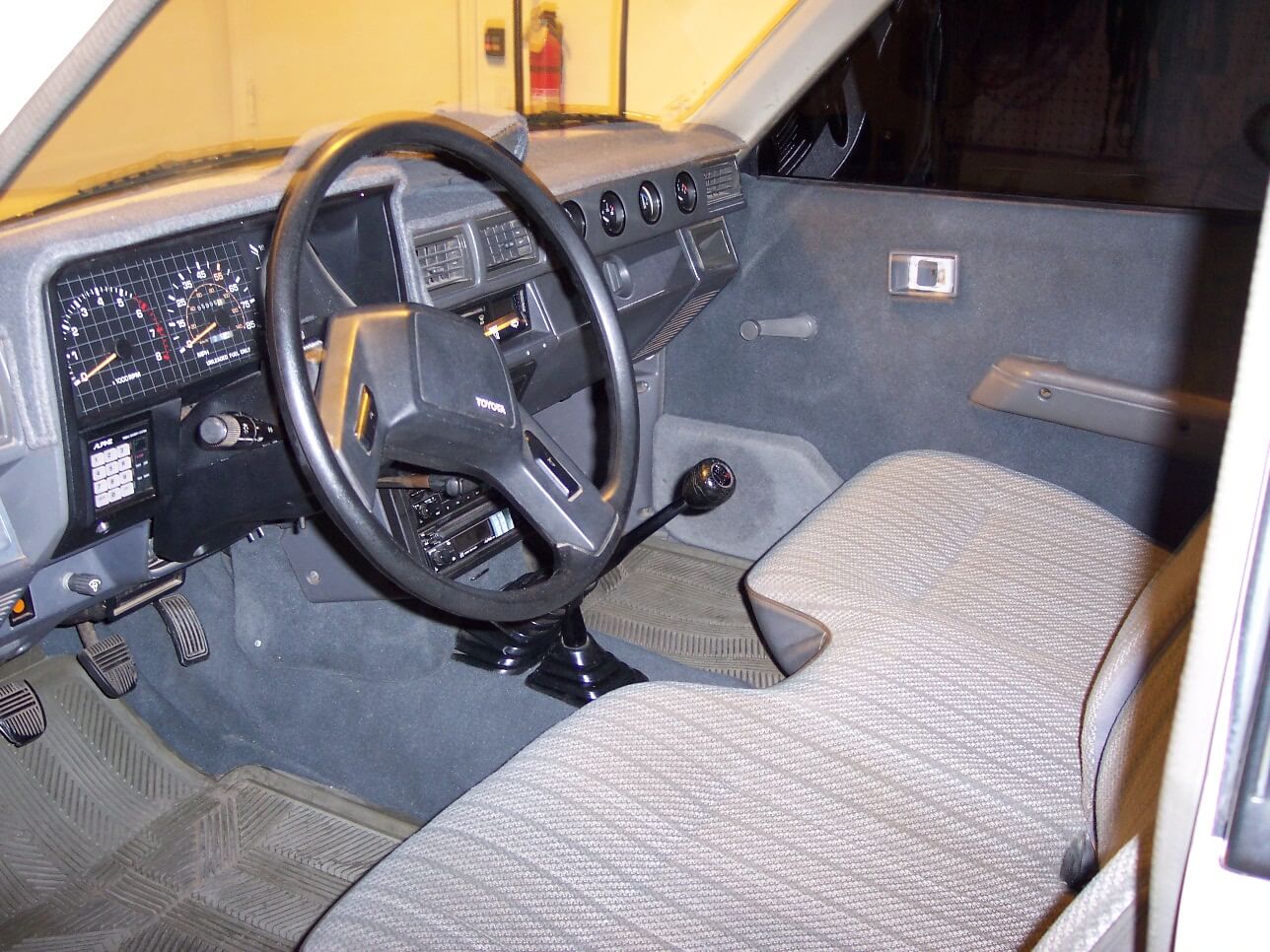 Note: That is a 2" color TV where the clock used to go that I took apart and made fit hehe, changed the channel by the two white buttons below it and listened to it through the stereo. Had to watch David Letterman as we party hopped on the weekends lol.
New Alpine Stereo and Alpine CD player.