Tires/Wheels, 5:29 Gears and Lockers
I went from stock 4:10 gears to 5:29 gears put in, along with a Spartan Locker setup in the rear and Limited Slip setup in front.
The truck came stock with 28" tires and I managed 33" tires for a long time but 5th gear was almost useless and the speedometer was about 17% off. I then added 37" Tires w/ 17" wheels with 2.5" spacers (Nice wider stance to help center of gravity). And with the 5:29 gearing and 37" tires the Speedometer is spot on and Transmission gears are all back to normal (if that makes sense).
I had to do a lot of cutting and grinding and smashing to make the tires fit though :-) I still wanted to keep all the wheel well inner covers and front lower fascia and side bumper pieces intact as much as possible which was tricky.
Before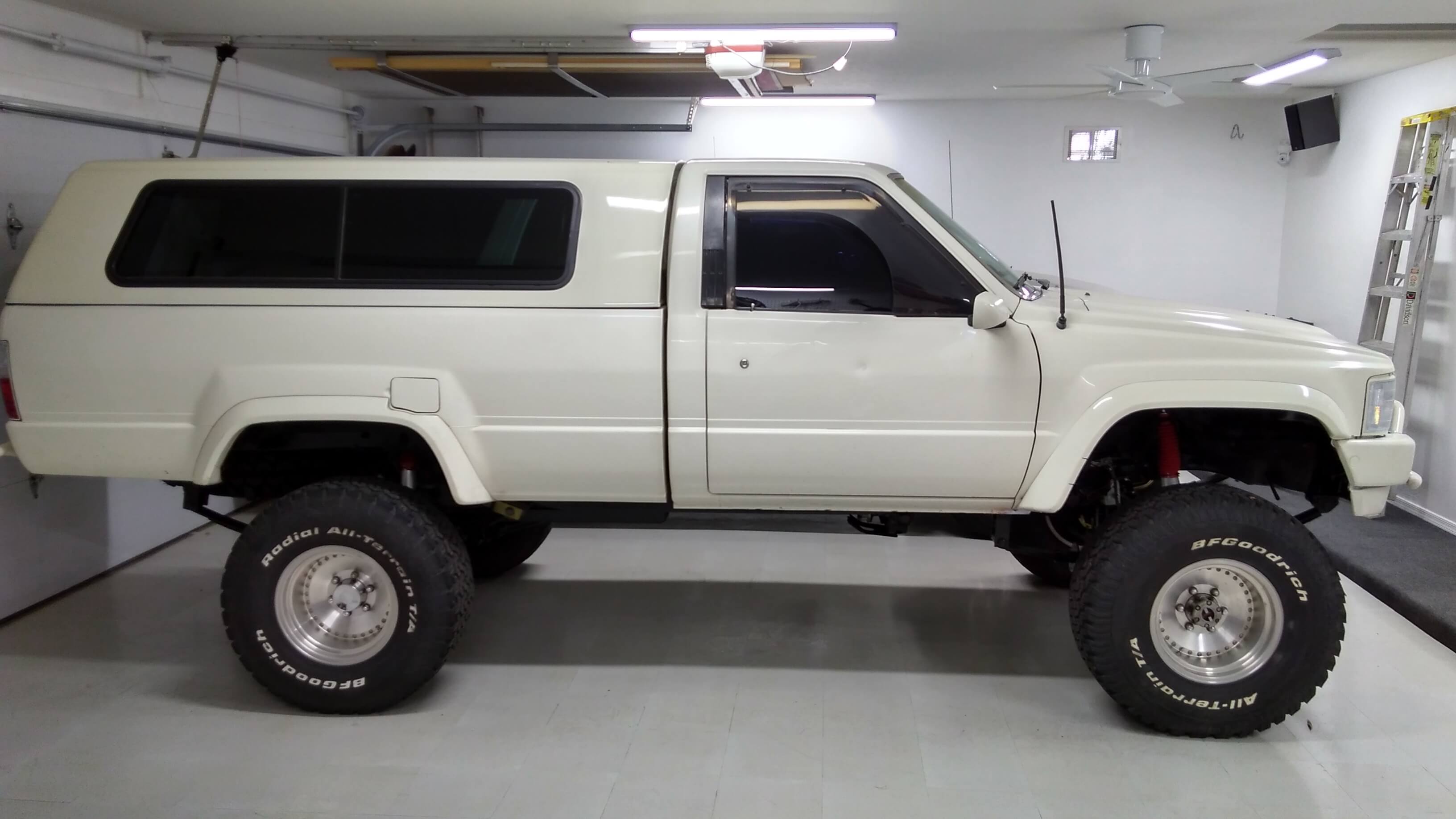 After
It used to be a mirror image around that body mount lol.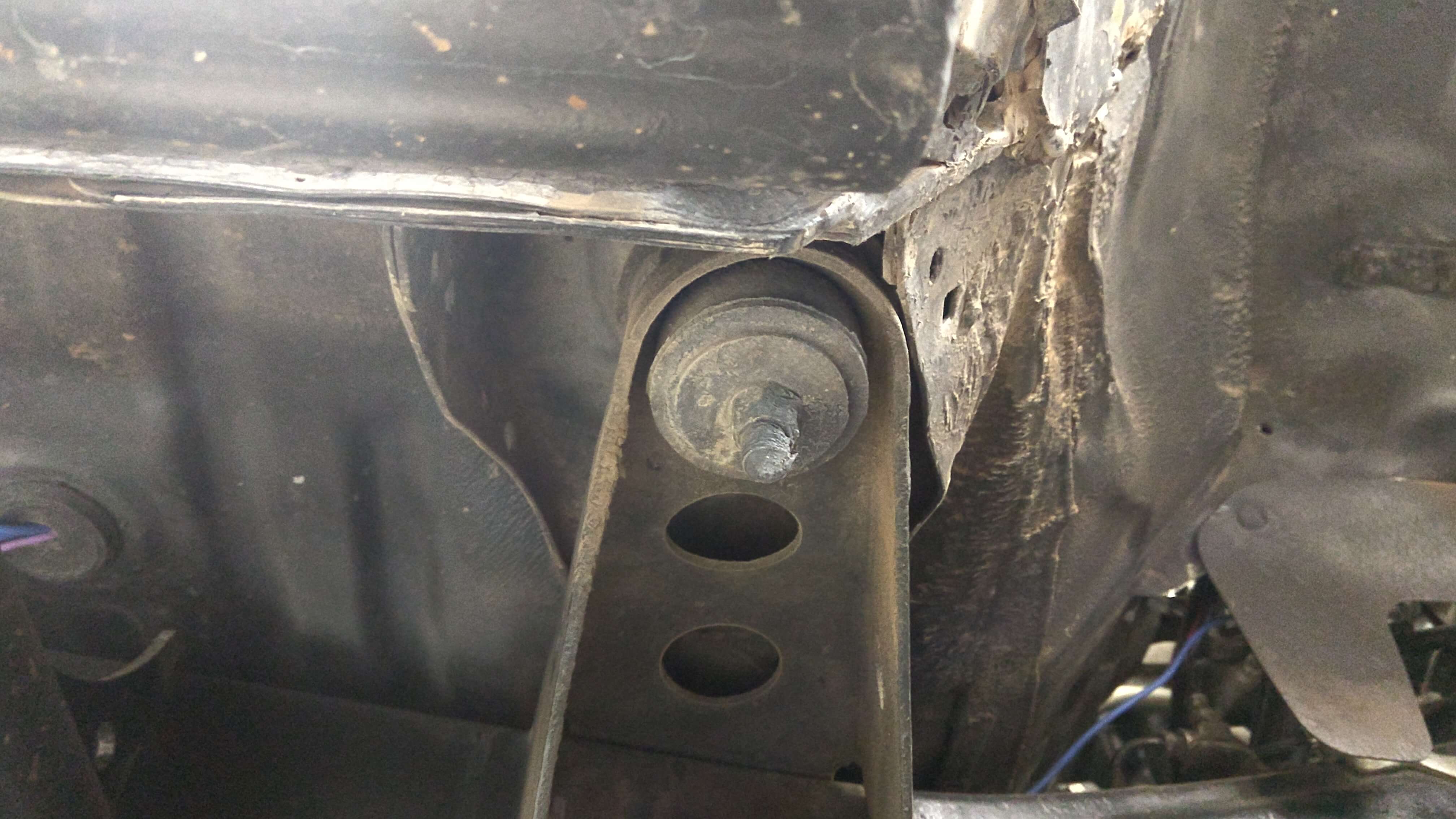 I was able to carve out almost 3" behind the tire and 2.5" in front of the tire.
Kind of hard to see but,
Before: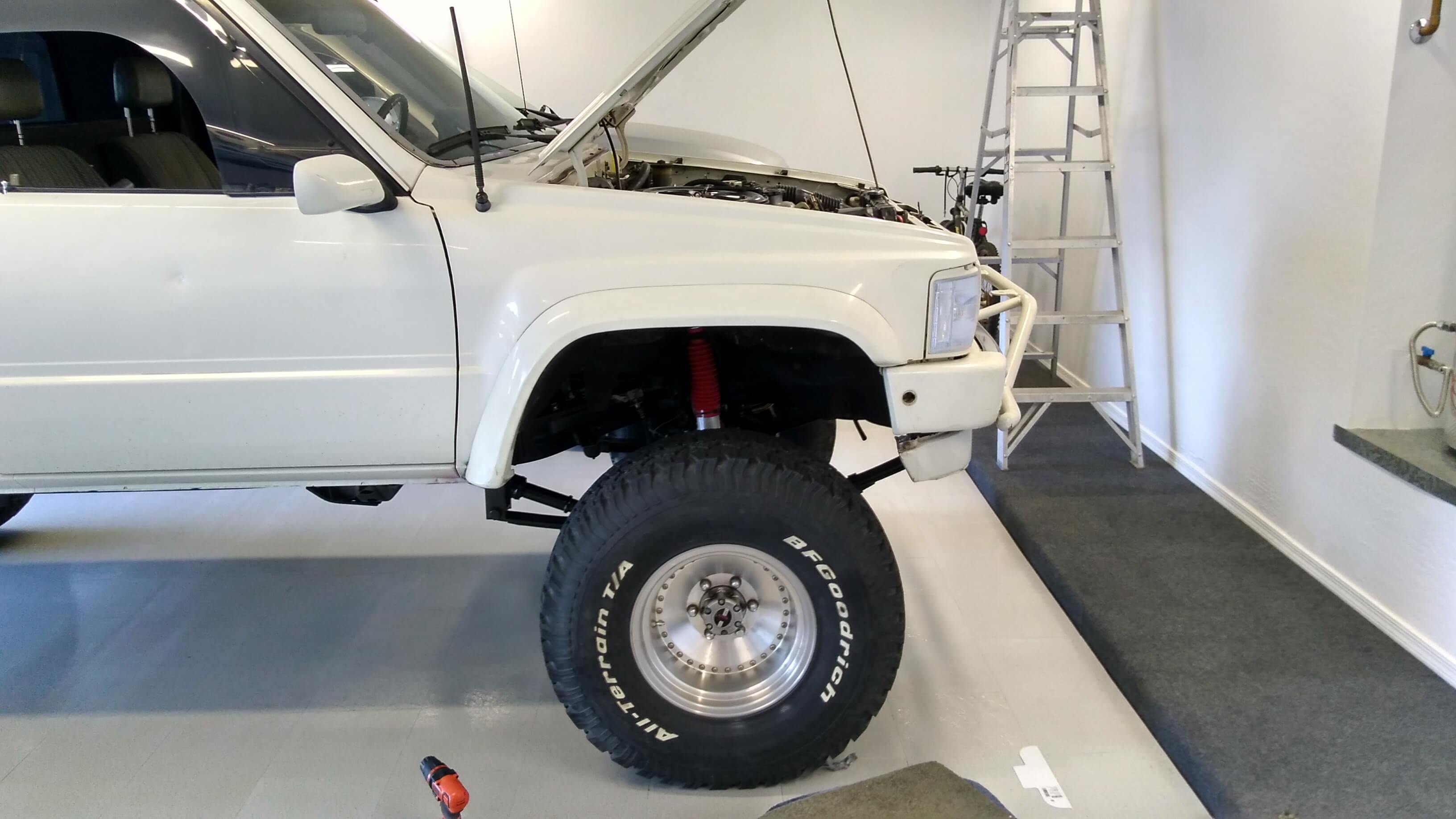 After: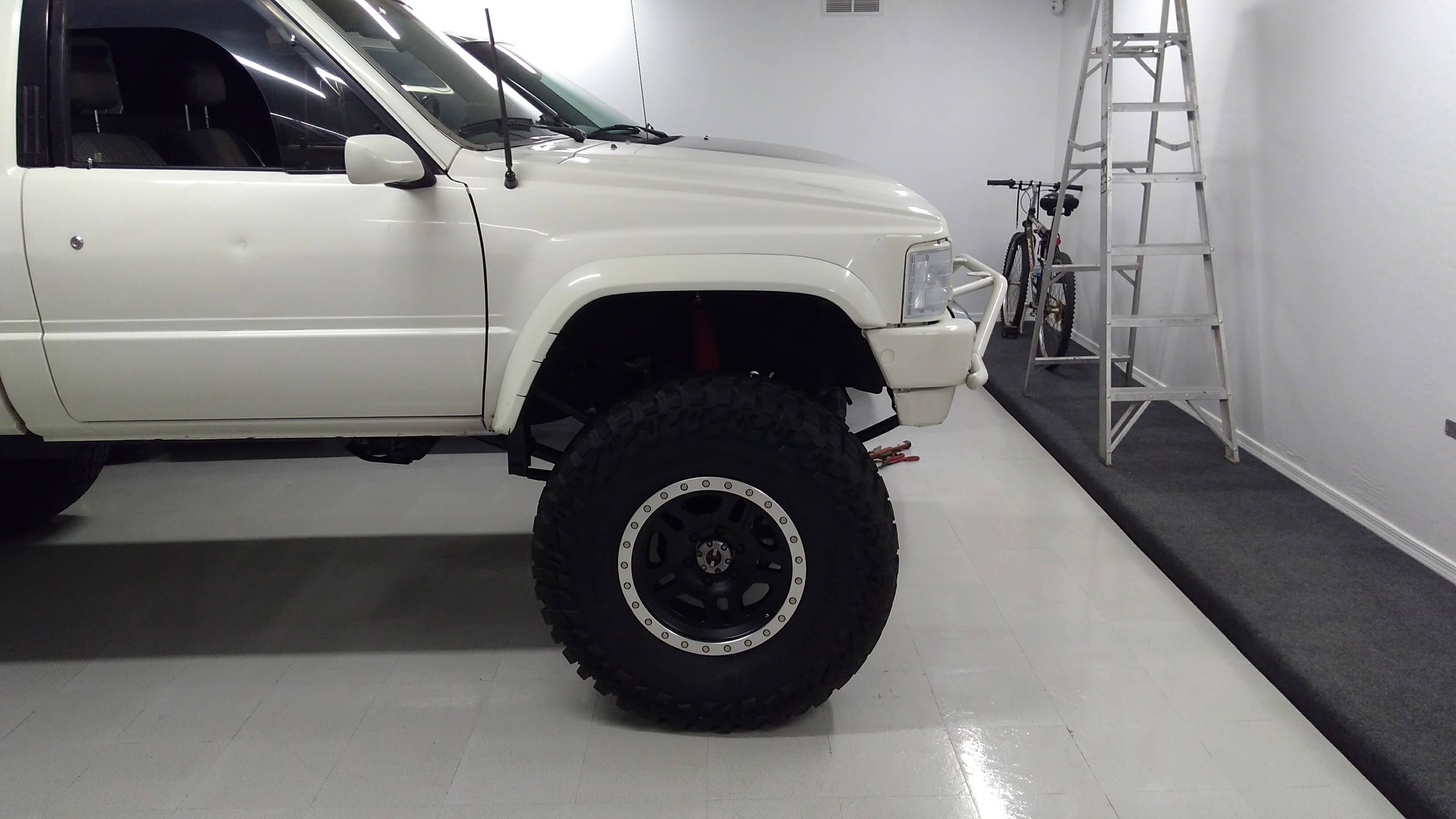 I had to cut the rear fenders as well, this just shows where I was going to cut.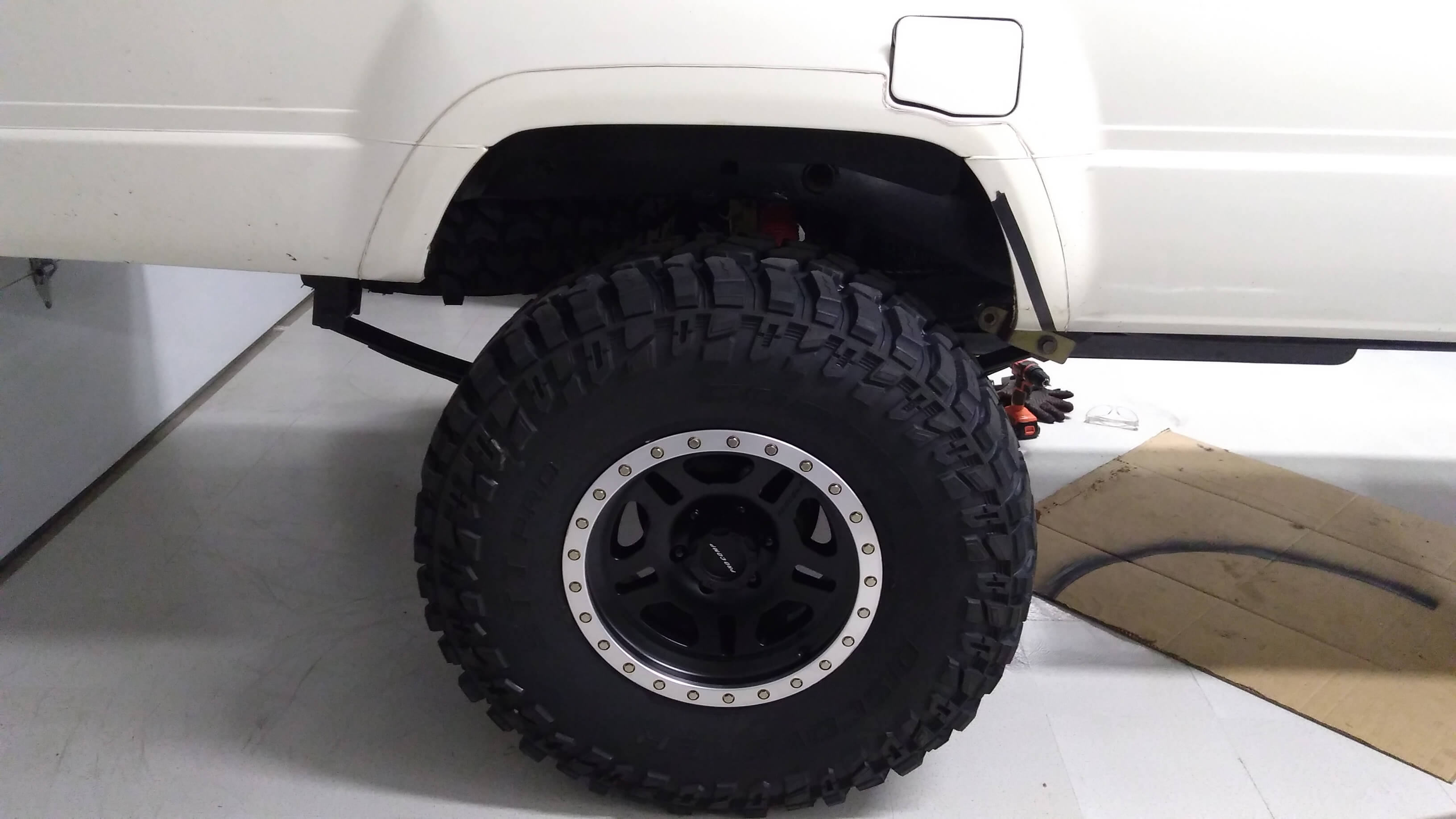 Time to go test it out!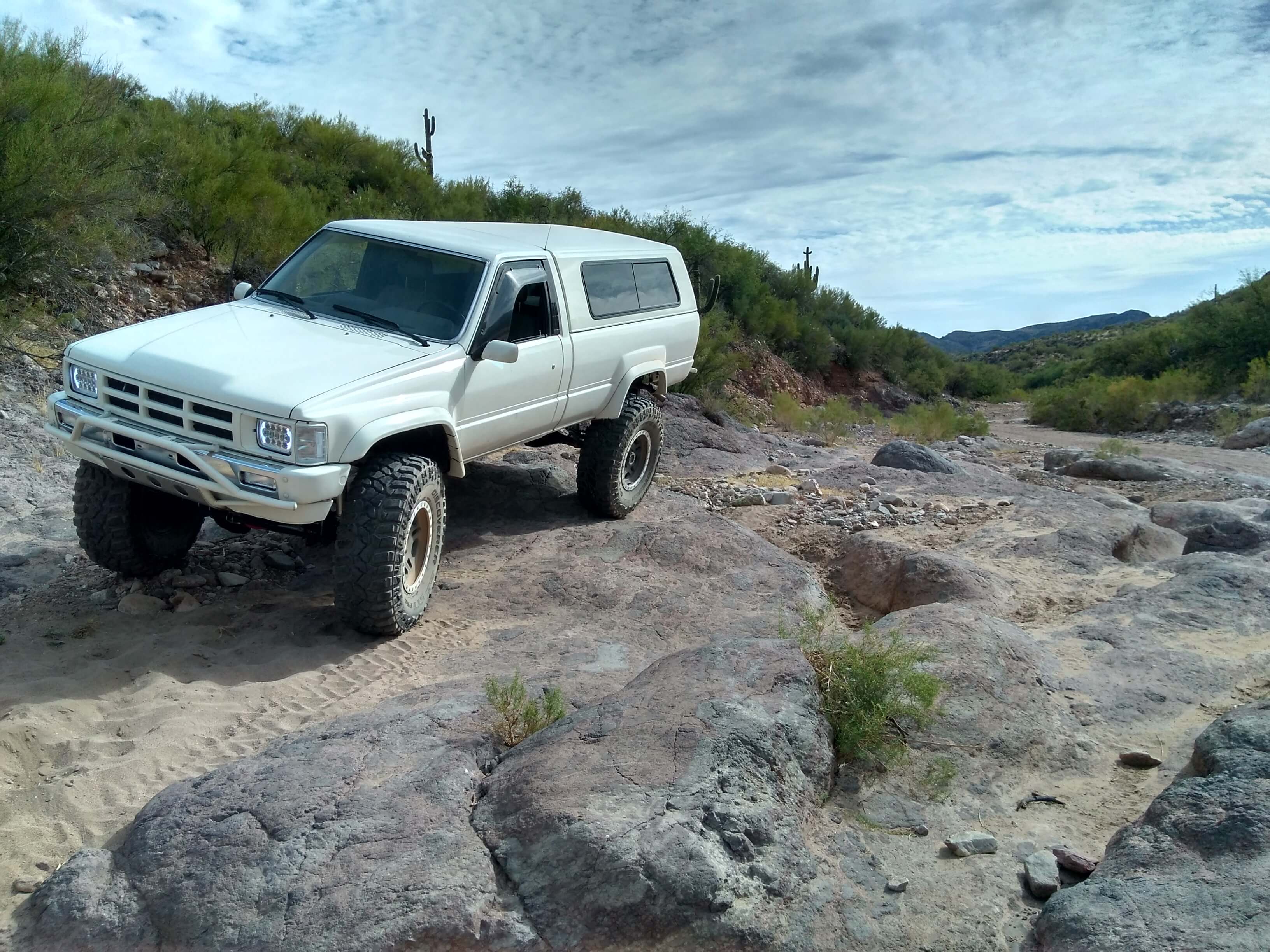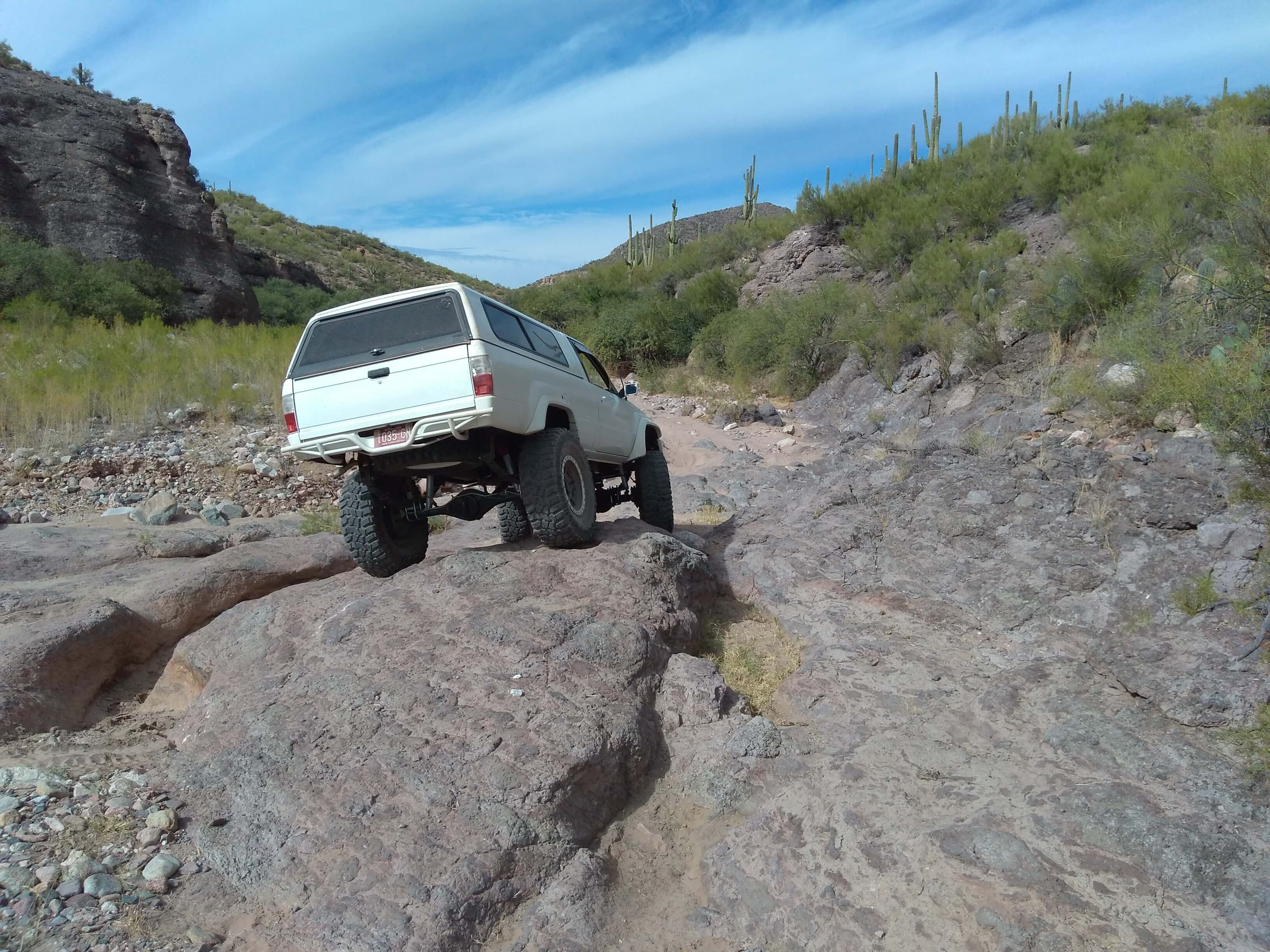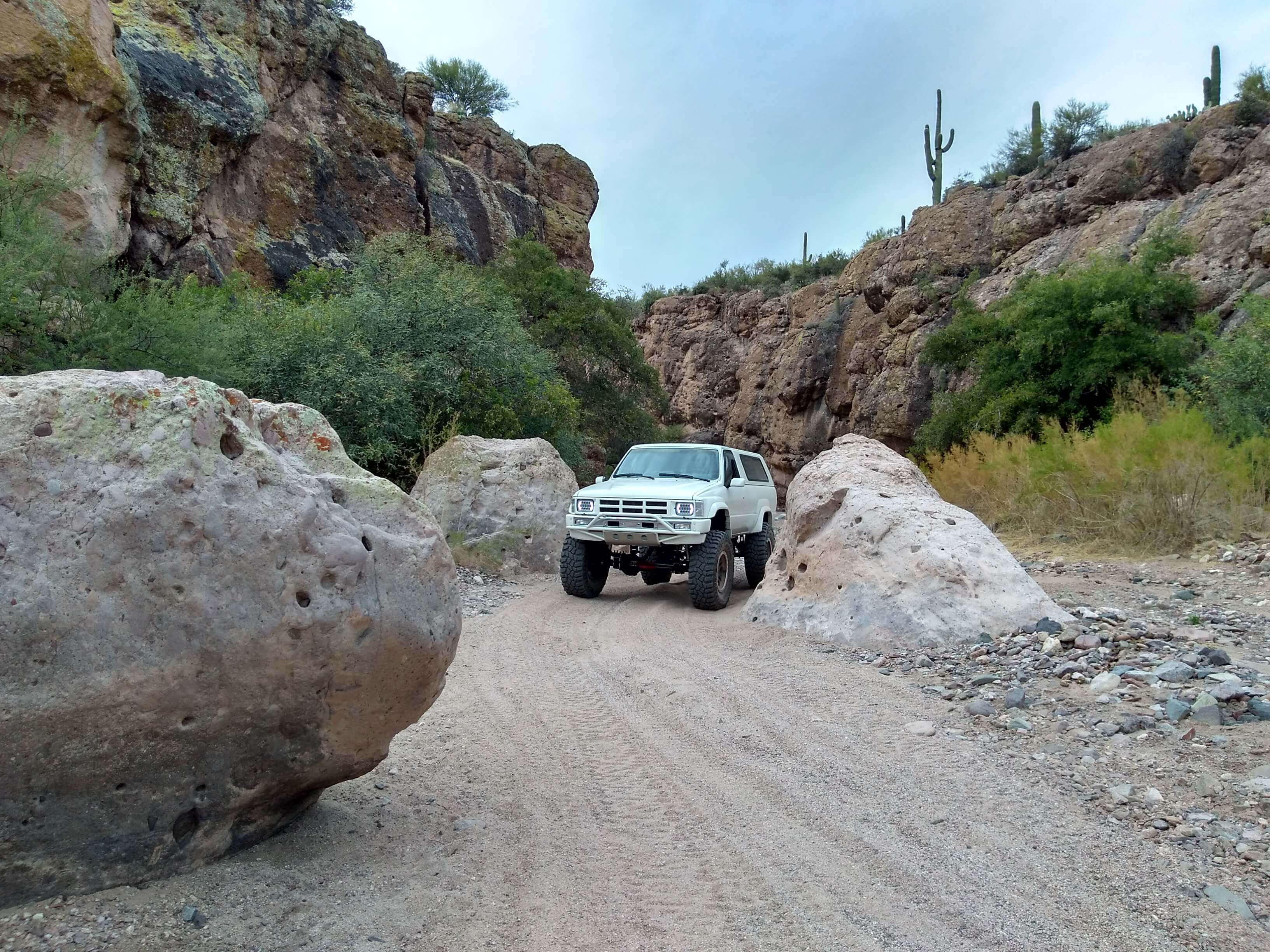 Typical! Everywhere you go, bunch of Jackasses on the road!