I had a 34" spare tire mounted under the truck but decided to get a full-sized 37" spare tire and mount it in the bed of the truck.
I found a nice tire mount and tried a mock up with my spare tire to make sure I really wanted to do it and that everything would fit like I wanted.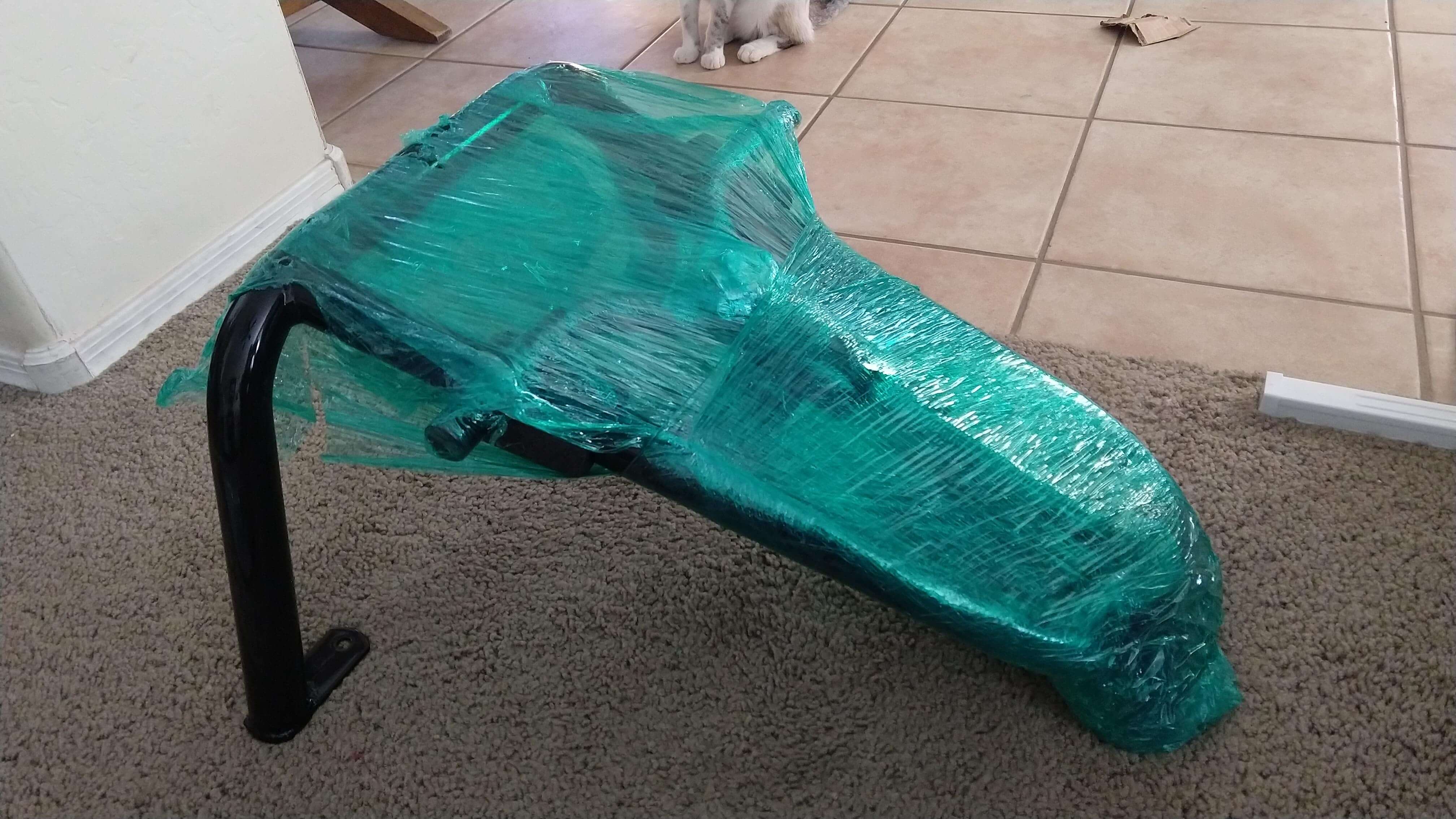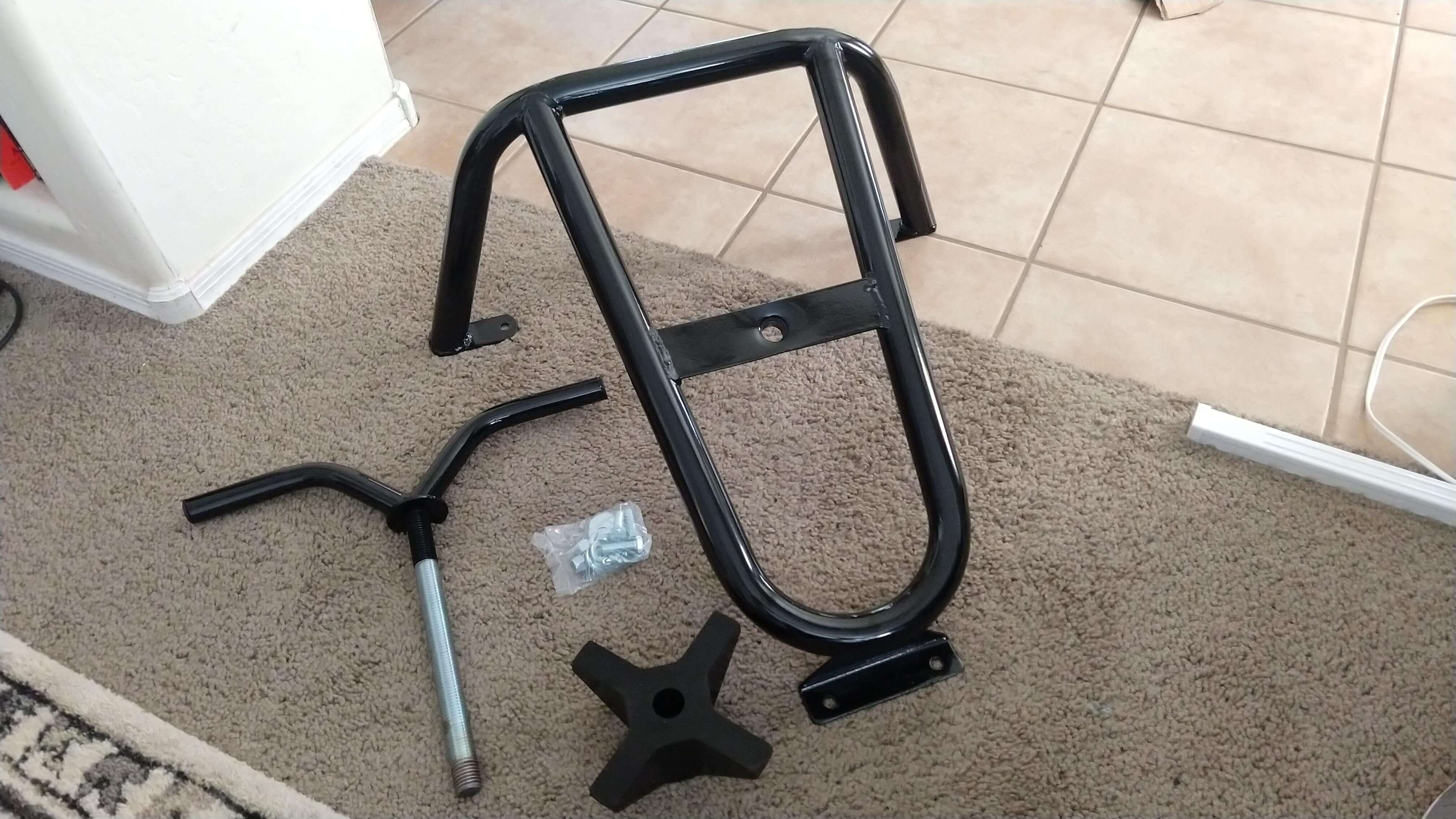 Found a good location for it so the spare tire wouldn't interfere with ice chest.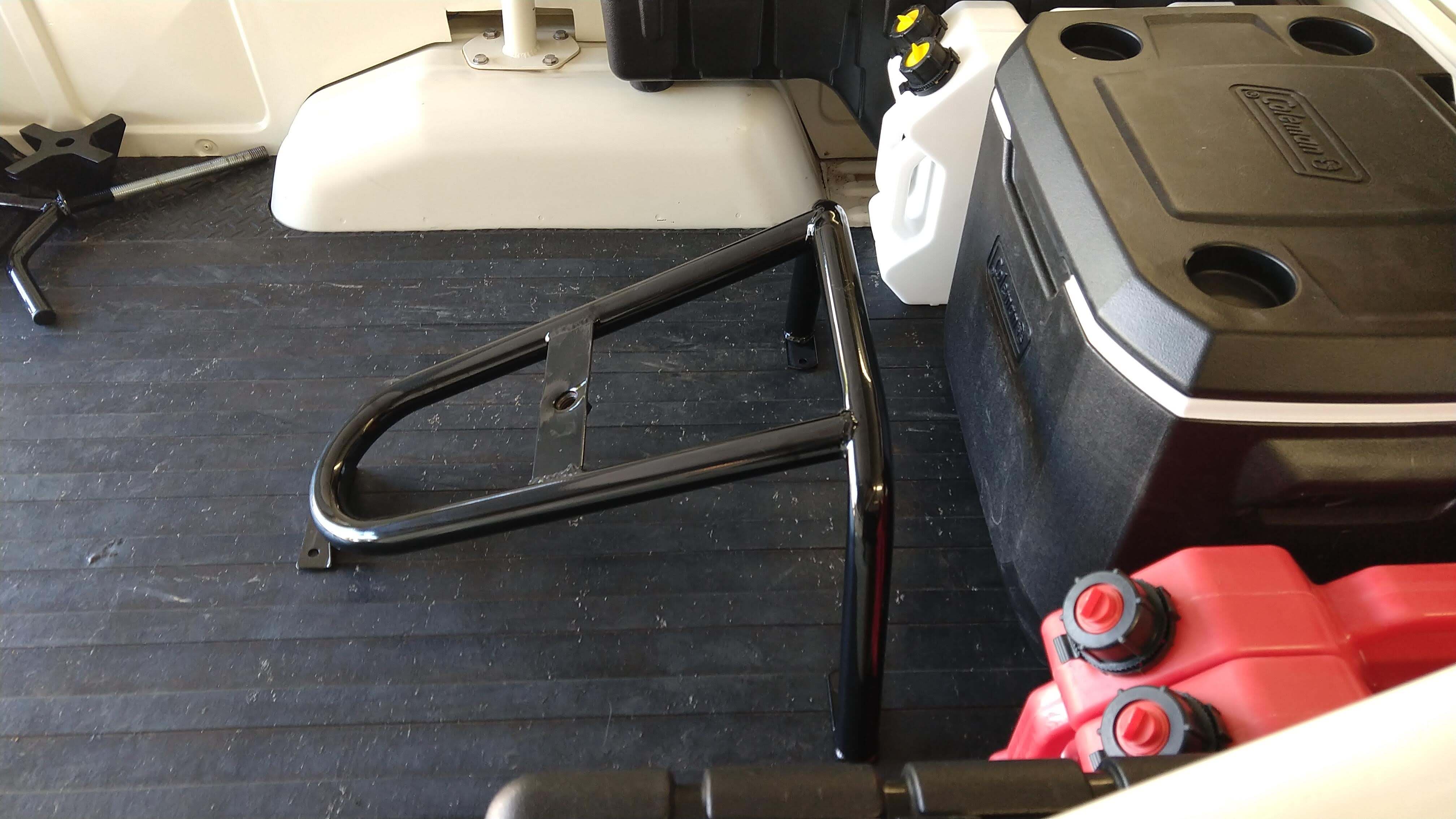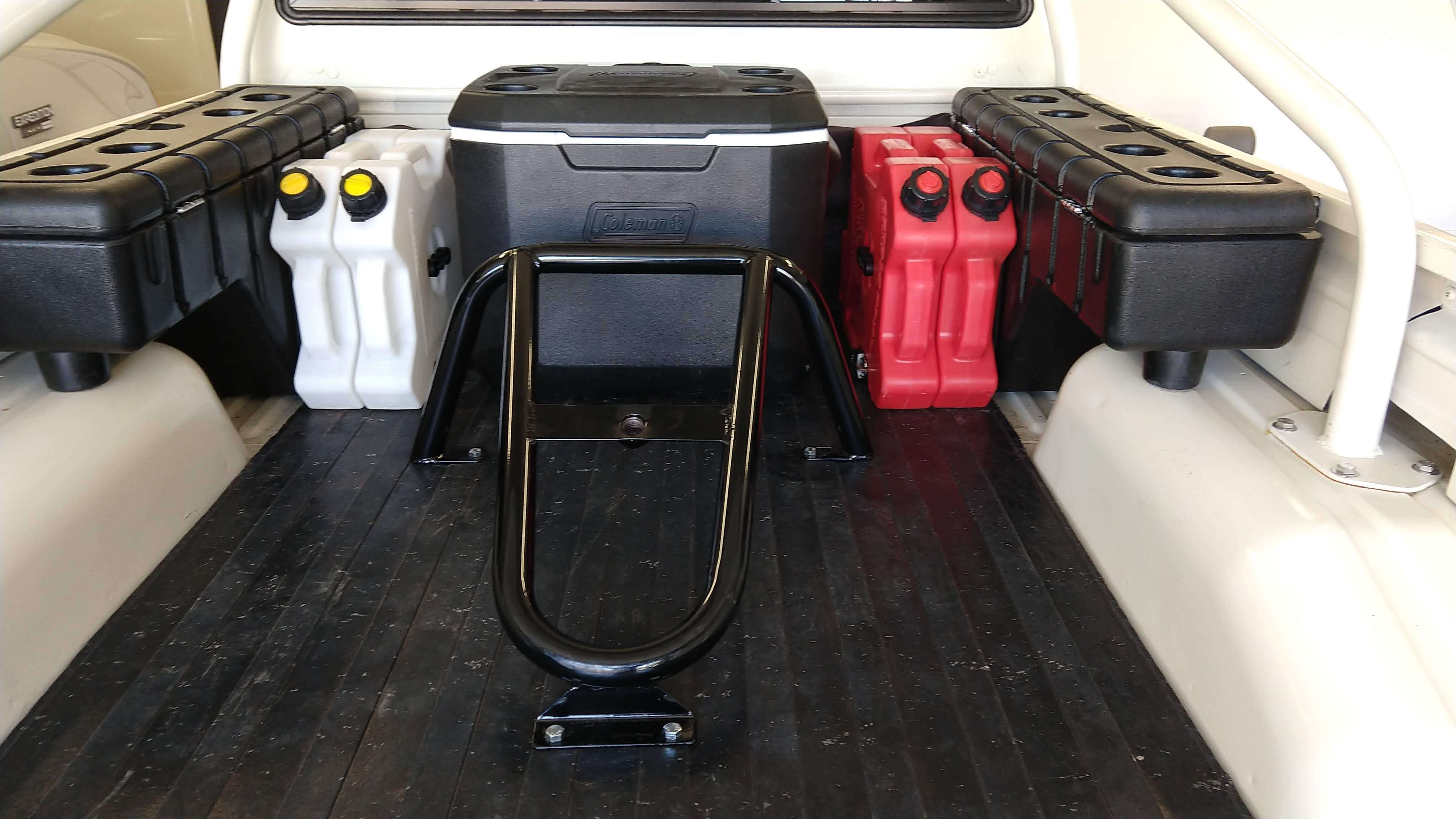 Decided to paint the inside of the spare tire wheel black to somewhat match the wheels I had on the truck.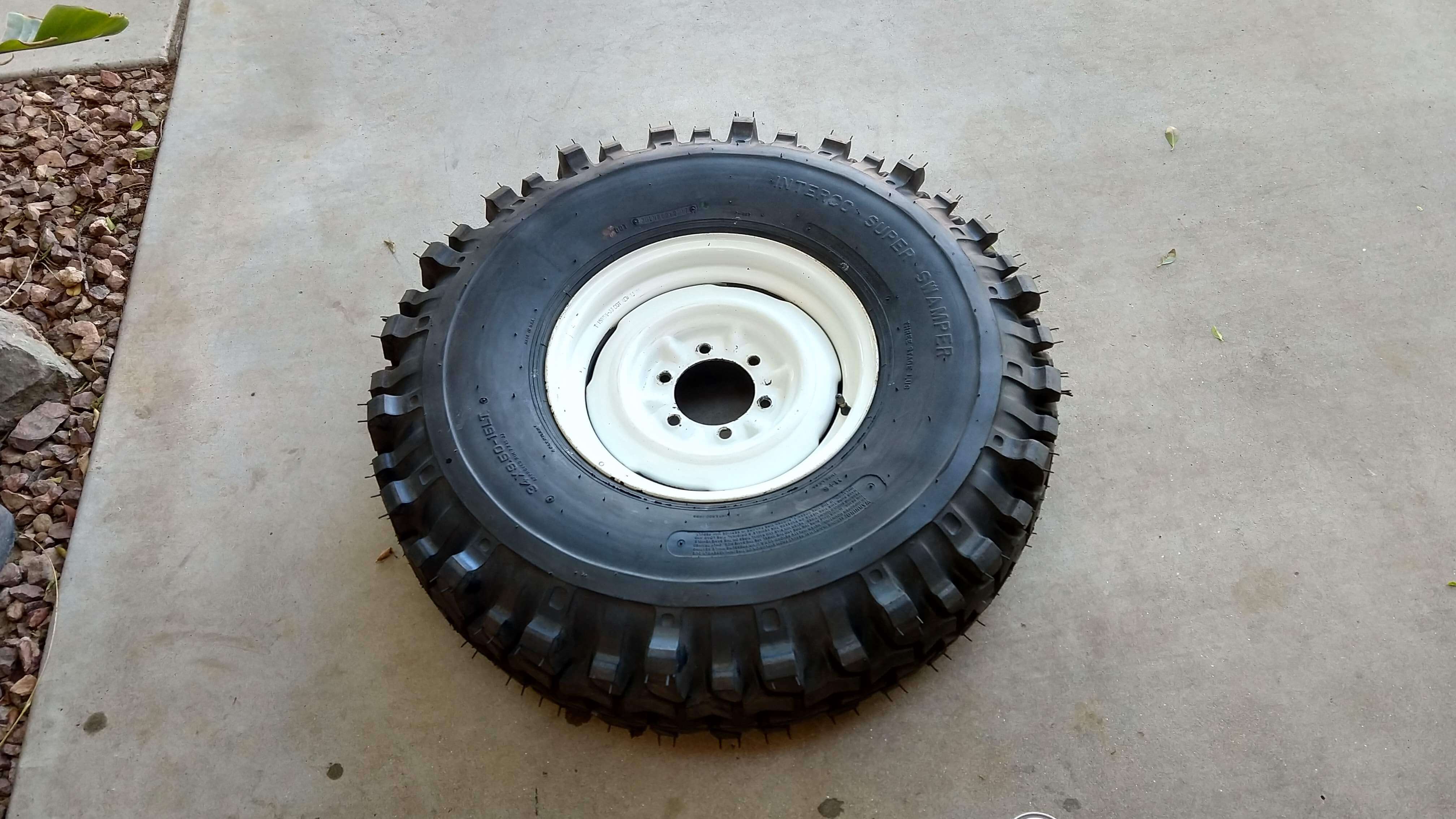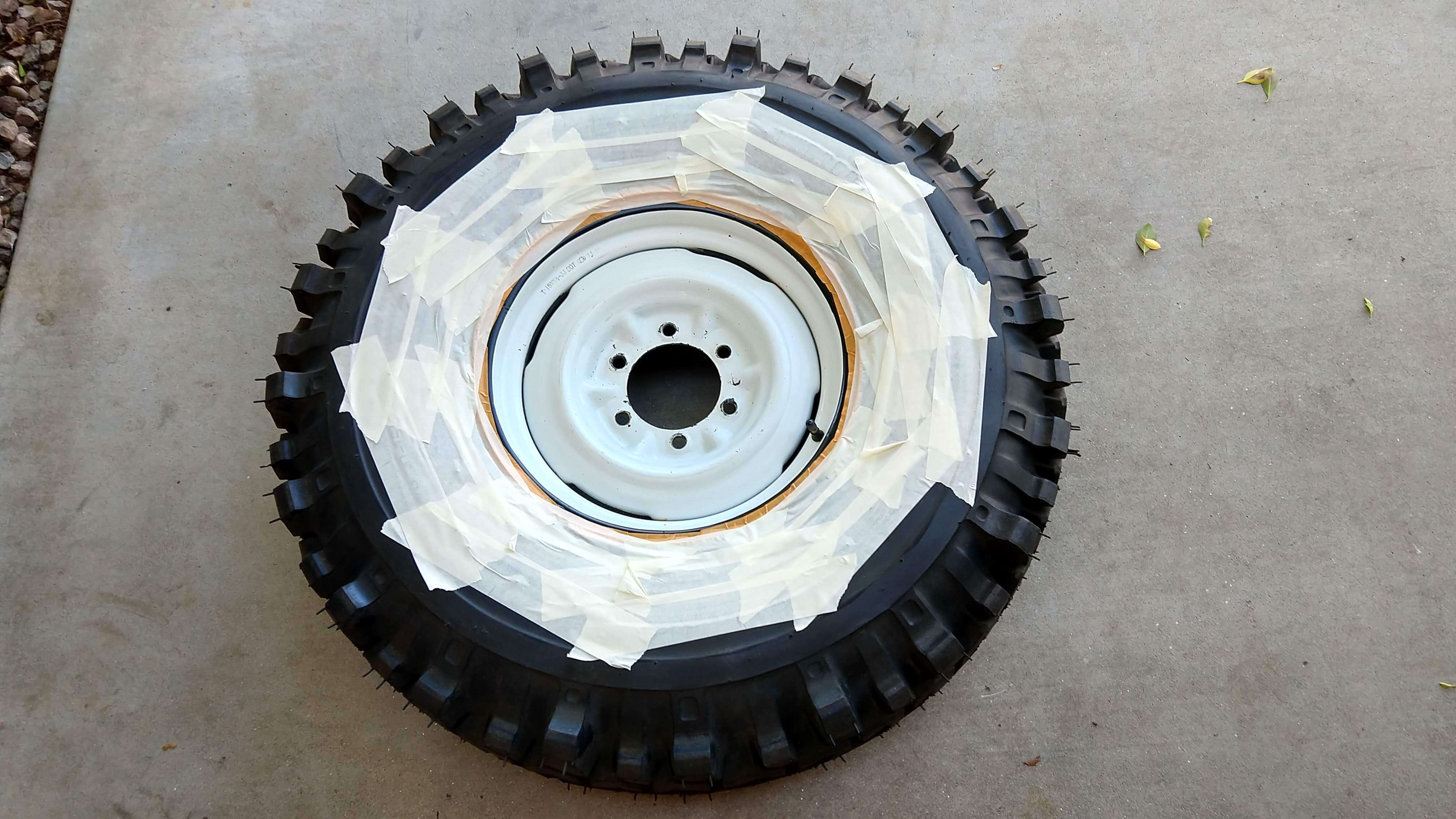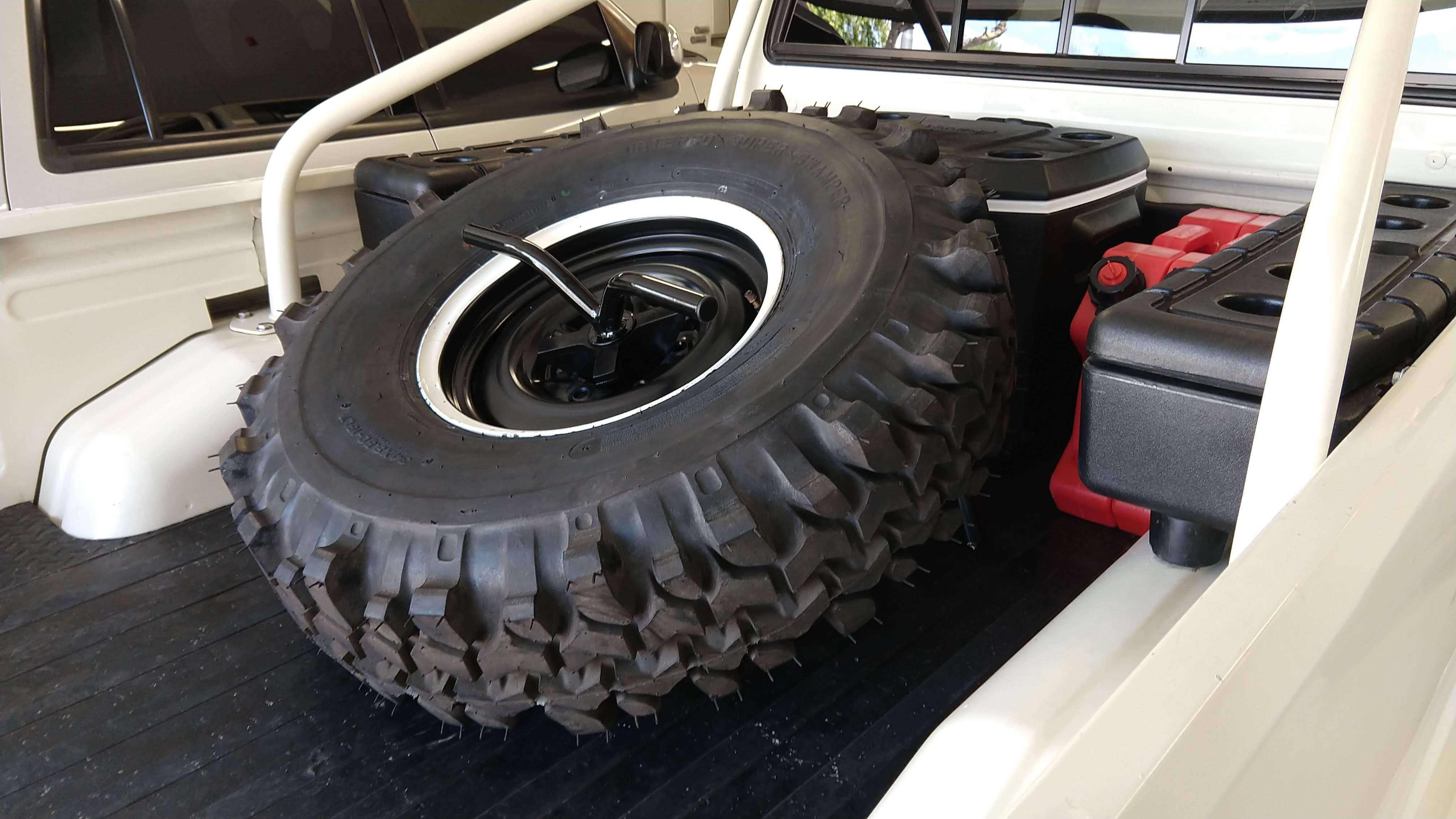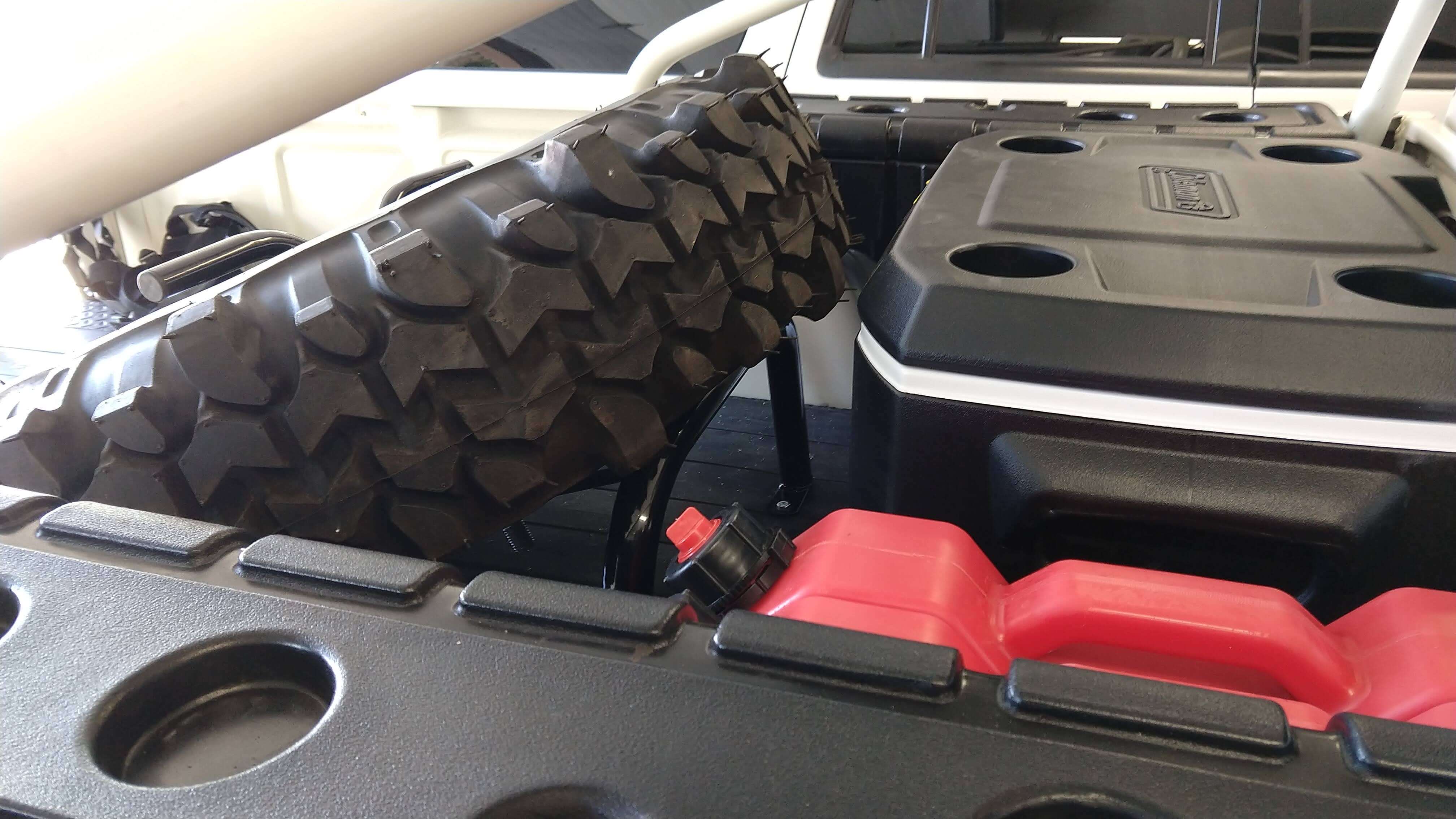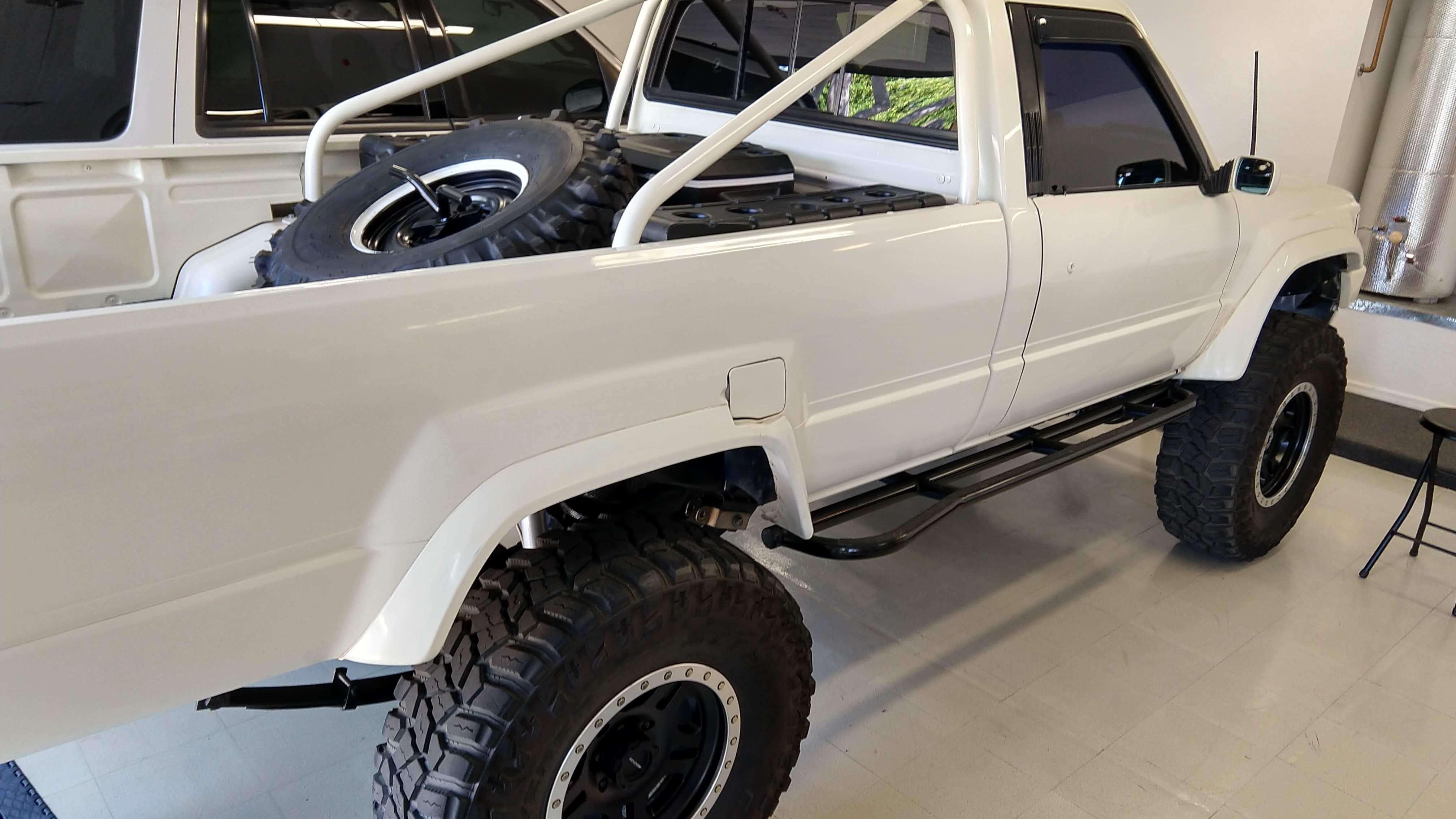 I liked it and everything seems to be fitting well so I went ahead got another 37" tire and wheel to match.