Text Entry from LS1tech ancient forum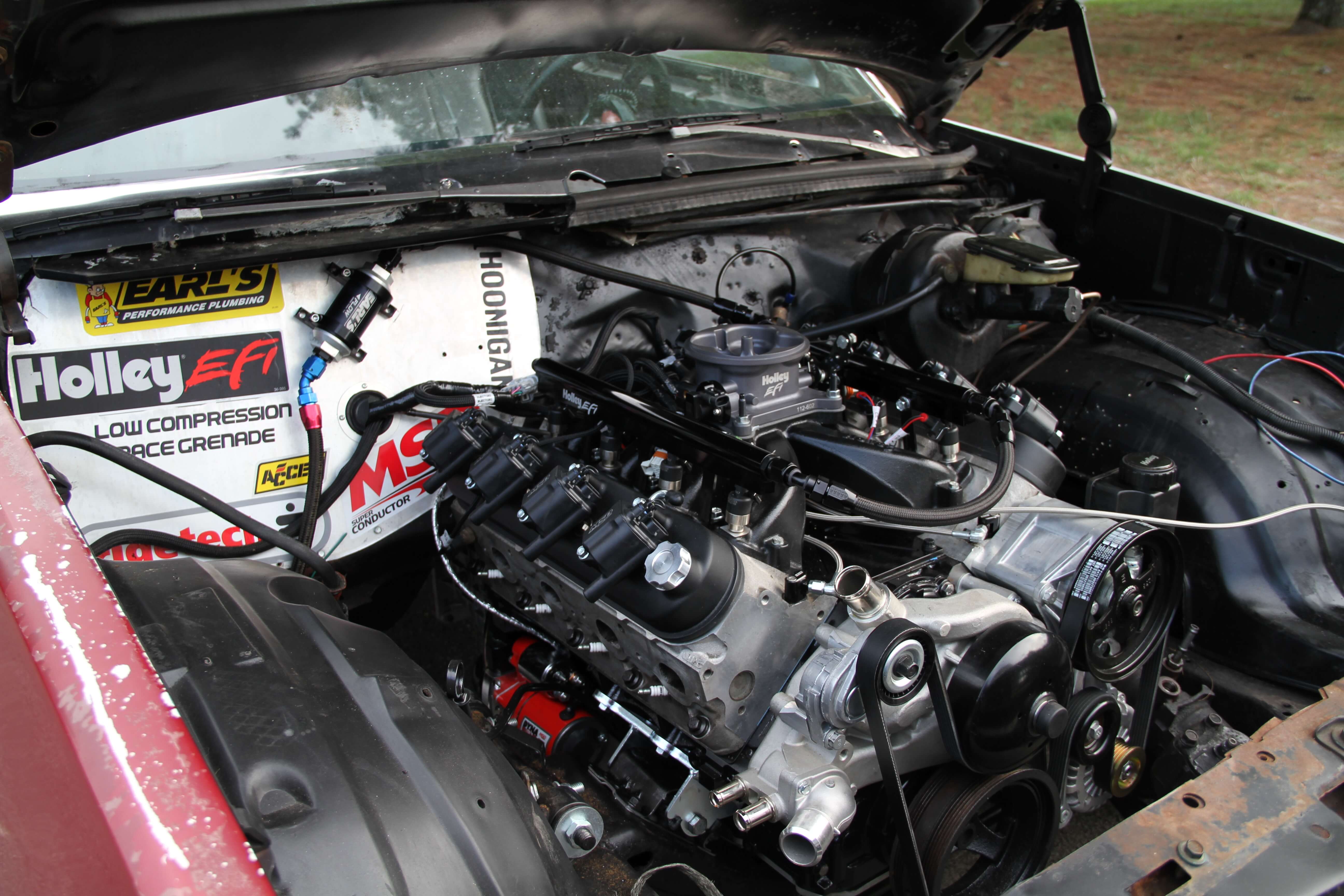 "This is my 1979 Malibu. I'm still in the middle of this swap and I'm beginning to see the light at the end of the tunnel! Can't wait to drive it! I bought the car off of my college roommate who bought it off some crackhead while were in school at UNOH in Lima, OH. 
I drove the car around with a carbureted 350 small block and TH350 trans for quite a while, then converted it to Holley EFI with multi-port injection and some used LS truck coils. (that stuff REALLY woke it up!) Long story short, the stock 7.5" diff grenaded on the way to work one morning. That led to a Currie 9" swap which led to a Manual trans swap which led to an LS swap... (I got a little carried away). So now I have about 15 pounds of $hit in a 10 pound sack. 
Also, full disclosure.. I work for Holley Performance Products. I was a Tech Sales Representative for a couple of years and now I'm in marketing. I work with magazine editors and other media members getting them parts to promote as well as being heavily involved with Holley's social media. So, if you have any questions on Holley, MSD, Hooker, etc. parts I'm happy to help you the best I can! 
This is the most recent picture I have of the car. This was after getting the LQ4 and TKO600 from American Powertrain mocked up."
https://ls1tech.com/forums/conversions-hybrids/1876278-hoodrathotrod-lq4-tko600-79-malibu-g-body.html