The Wheels on the Bus....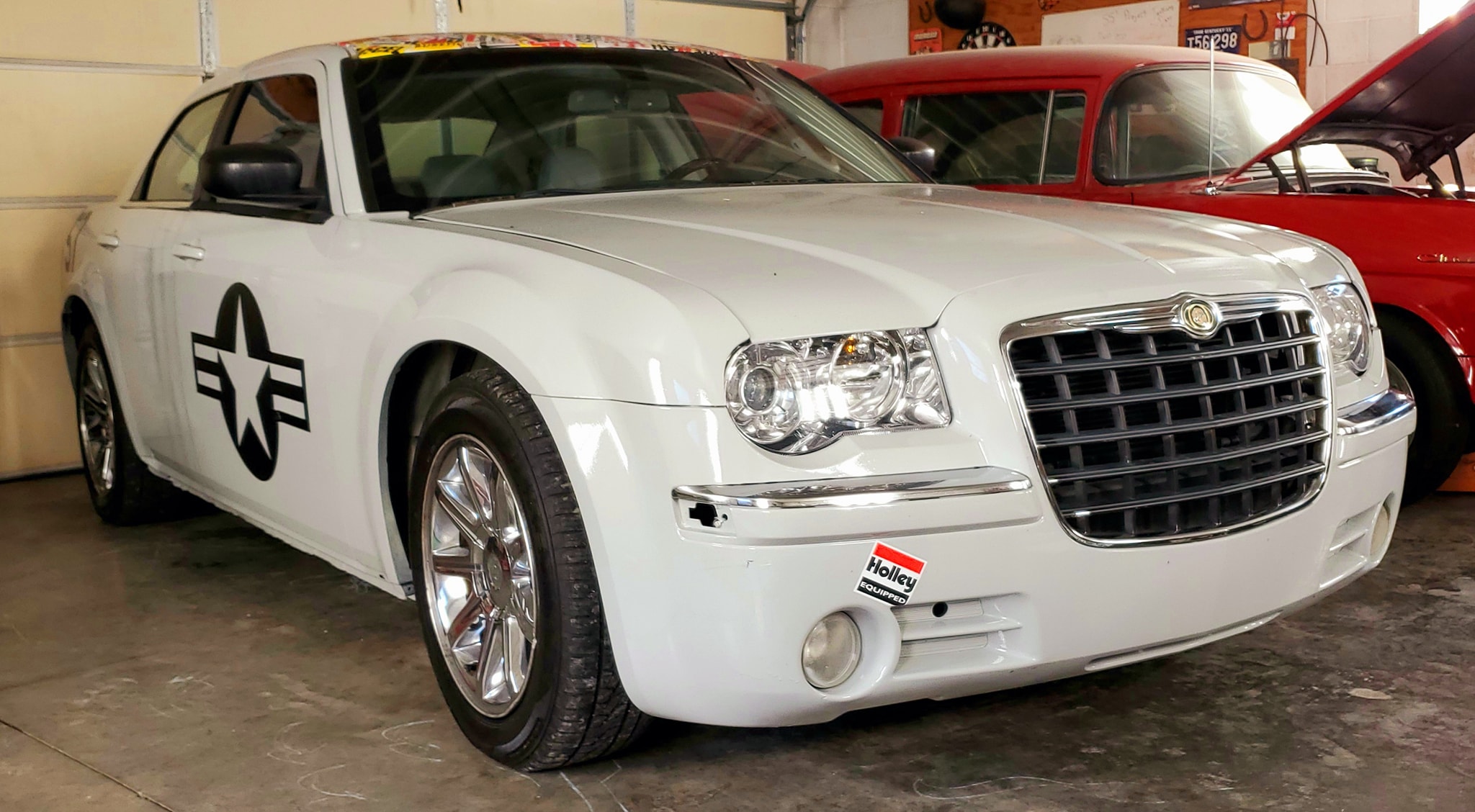 Now, when Daimler (Mercedes) started sharing pieces with their American counterparts to build this luxury liner, they never took into consideration that some folks were wanting to hot rod it. Our goal of turning this grandma car into a sporty, burnout machine would require a substantial wheel and tire upgrade (and diet). The LX platform and its 5x115 bolt pattern can be an odd-duckling in terms of wheel choices but Vision Wheels offers a nice selection. Their 17x4.5 Sport Star II's can be found commercially available and bolts up directly to the massive disc brakes with no issues. The rear, however, was more of a challenge...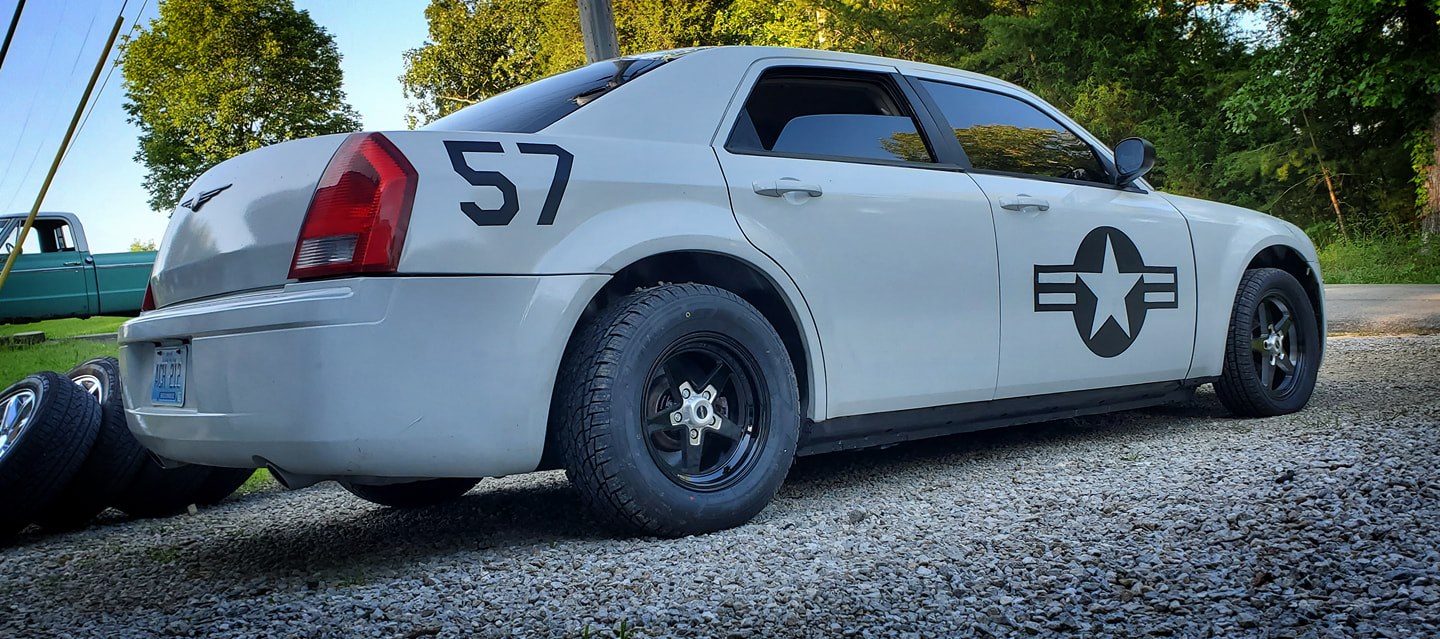 The 5.5" backspacing I ordered got into the inner well and the 5x4.5 bolt pattern while very close, made taking wheels on and off too tight for me. The remedy was a set of 1" spacers that converted to the 5x115 metric pattern (and larger hub bore) tucking the tire just below the outer lip. If I were to recommend this to someone else, I'd suggest a 17x8 with 4.5 backspacing. The rear calipers had to have some material removed to clear the small barrel of the 15" wheel.
Note the 26" rear tire (255/60/15); this car came with a 2.82 rear gear from the factory and a shorter tire allowed us to simulate a ratio change. A lower ratio unit would cost several hundred dollars and need to come from specific Mopar or Mercedes vehicles (at time of writing, this swap would cost $650+).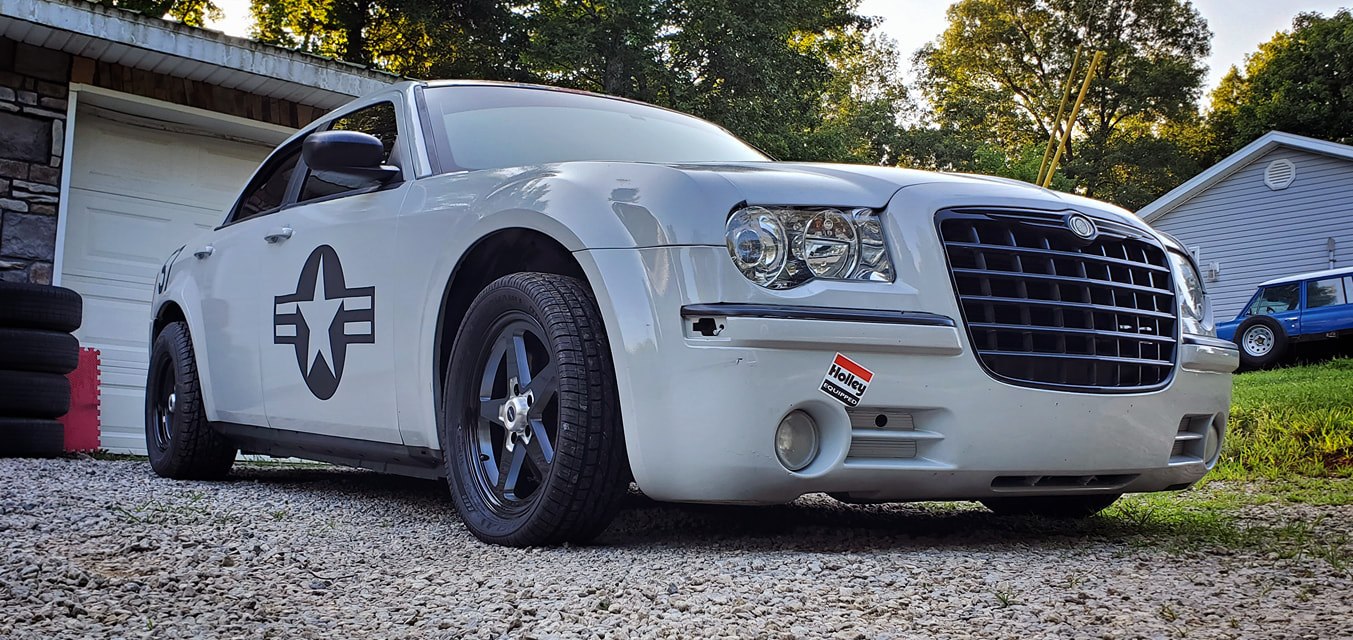 In hindsight, I do wish I had gone with a 28" front tire compared to the 26" (205/50/17) that's currently on the car. My reasoning was to prevent the ABS computer from freaking out with two different tire heights. (It's also used by the TCU for shift parameters.)
For those curious, we saved over 80 lbs. in rotating weight!! This, plus the shorter tire picked up .20 tenths of a second in the 1/8 mile alone!
Completed Modifications