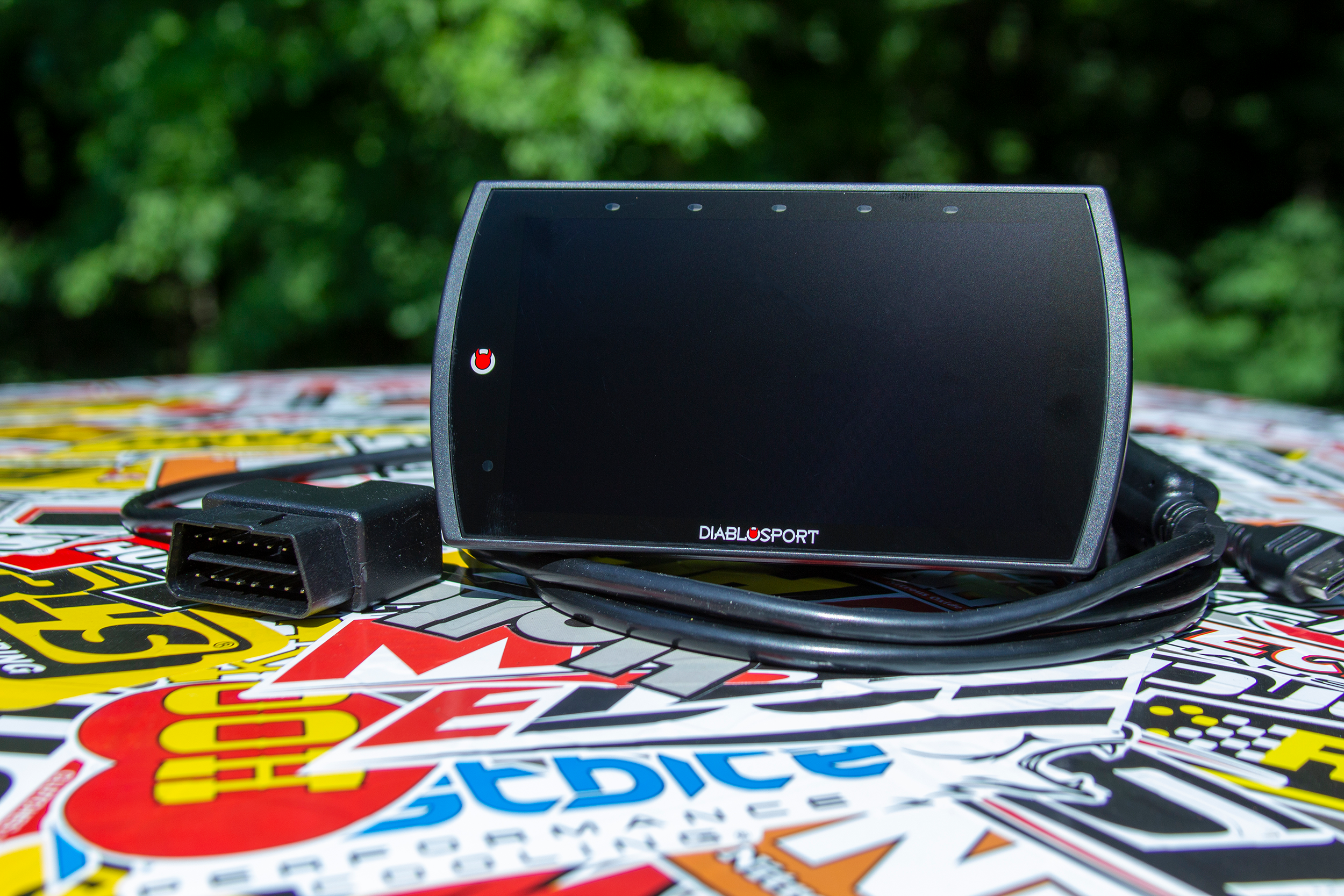 Now I have habitually been a skeptic of the power gains that most handheld programmers claim. When researching the Diablosport Trinity lineup however, I knew that this was much more than a cheap, plastic snake oil charmer found on Wish.com. A data logger, that can accept custom tunes and change nearly any parameter in the factory ECU with Diablosport's custom tuning software. It can even displaying any of the 150+ parameters monitored when the vehicle is in use. This one device can take the place of three others and mount directly to your windshield with the included suction cup mount. Let's have a closer look, shall we?
I find unboxing videos horrendously boring, so rather than tell you about the exquisite packaging, free stickers and more, I'd much rather discuss the product itself. Included is a full instruction manual that tells you all of the tips/tricks, as well as the handheld, OBD2 to HDMI cable, windshield mount and USB programming cable. A shot from the rear of the unit shows the clip on windshield mount as well as the HDMI port that will adapt to your factory diagnostic port.
Initial power-up takes about 25 seconds as you see the device cycle through various loading screens as it determines what it is plugged into. Setup requires you to register the device and connect to WIFI in order for the Trinity to check for system updates. All in all, a painless process that would take even the most basic user no more than 8-10 minutes from start to finish.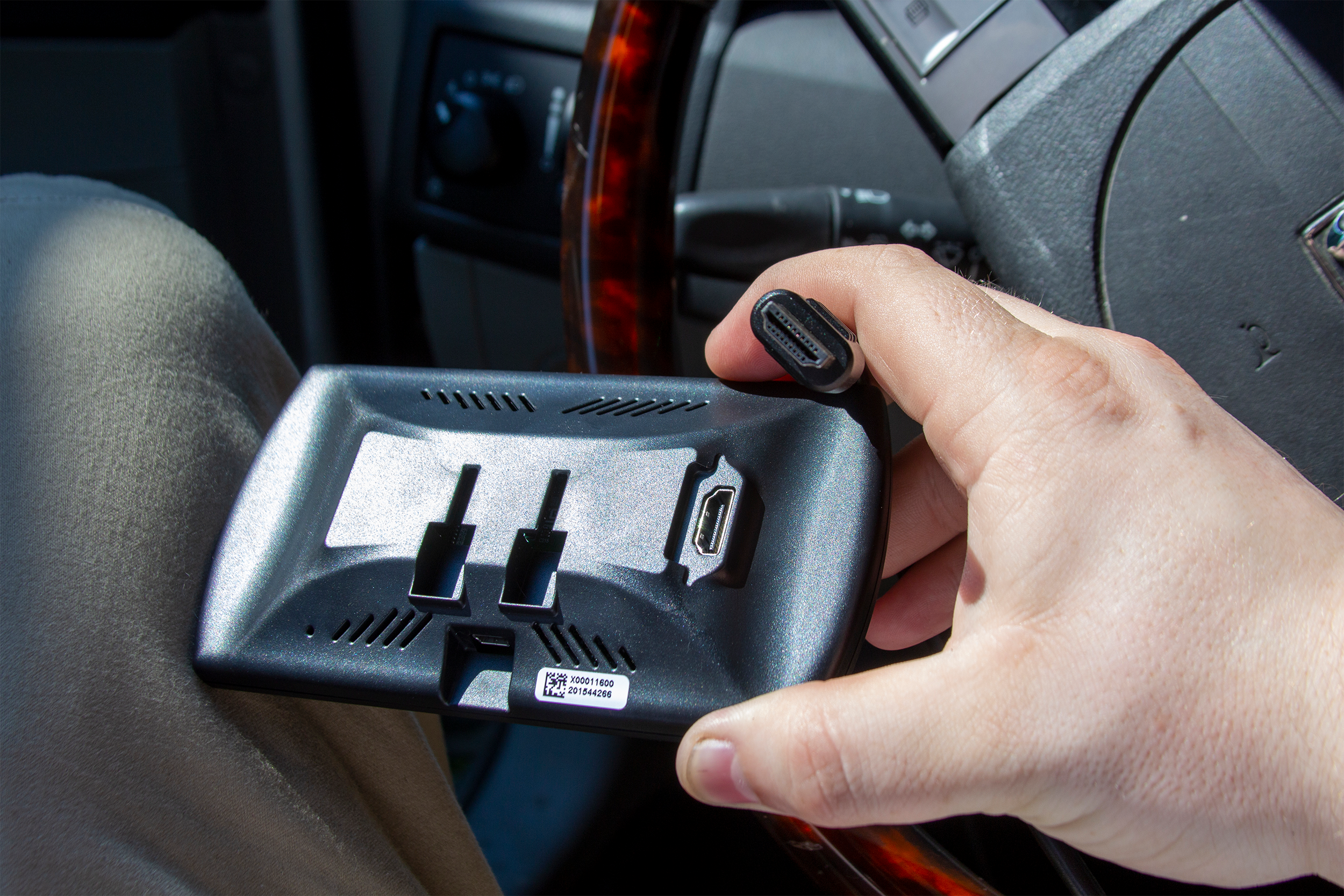 With the device registered and installed, now we get to the fun part... programming. Entering the tuning menu, you will see the Trinity begin downloading the VIN and various identification codes from your vehicle's PCM. This allows the Trinity to select which tunes are available for your vehicle and also prevent it from being used on another vehicle without proper uninstallation.
Once scanned, a menu displays a list of available tunes for your choosing. In the case of Colonel Heinz, we're given the following:
87 Octane MPG Tune
91 Octane
91 Octane CAI (Cold Air Intake)
93 Octane CAI
Diablo Tune
We chose the "Diablo Tune" as this car is meant to be a performance vehicle and not a daily driver. In addition, we have a complete exhaust system, cold air intake and aftermarket ignition coils installed which will help the programming respond even better. Each tune has an information button describing its intended use, please select the one that best suits your vehicle and driving habits!
Now we're prompted with the options for customizing tunes, in case you have replaced the wheel and tire package or rear gear ratio. For our tests, we merely changed tire size, so the speedometer and transmission would read correctly and then followed the on-screen instructions for final installation.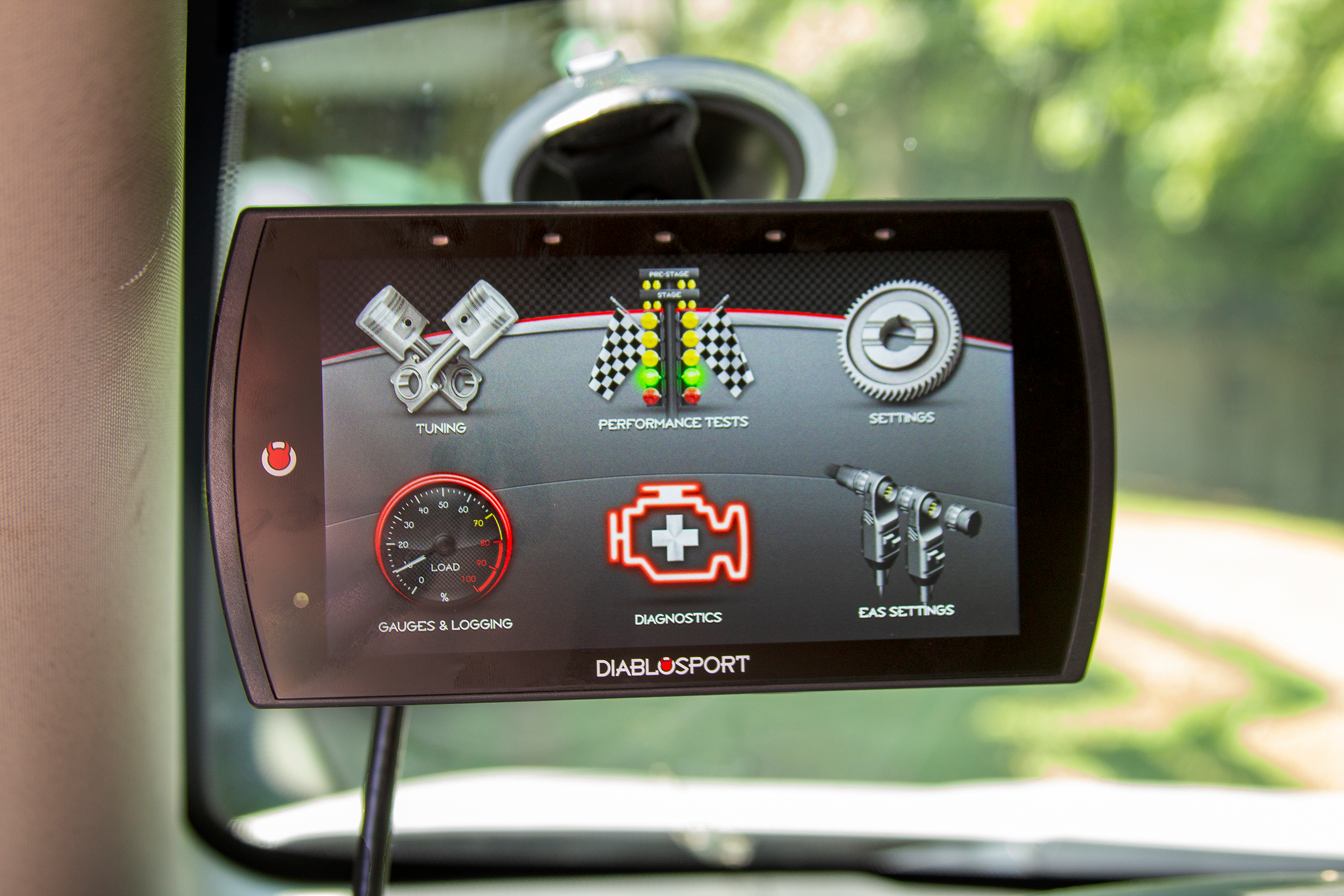 The net gain was SIGNIFICANT. Instantly you will notice that the drive-by-wire pedal is no longer delayed/slow and that the idle seems cleaner. The rev limiter was raised to 6,400 RPM and with the transmission shift points and line pressure increased, we were able to legitimately feel the car launch quicker. Prior to installing the tuner, an 1/8 mile pass of 9.20's was not too shabby for this 4500 lb. cruiser. Preliminary testing delivers us into the 8.90 range, with just the modified base file! 
Remember that results will vary on your vehicle, but my experience with this has been a great one. I also like that the included data logging function aids us in keeping an eye on transmission temperature. Using the economy tune for the highways, even picked up three MPG from the car's initial baseline!
If you have an LX platform Mopar, this should be a no brainer. I have yet to see a 5-minute install part, increase performance as much as this humble tuner has in my 15+ years of hot rodding. I also love the fact that it can be unplugged without removing the performance tuning for those not interested in using the gauge functions while driving. Do yourself a favor and pick up a Diablosport Trinity today!
Completed Modifications
Engine Management (ECU) (1)